Bloomington's Unified Development Ordinance (UDO) could undergo new changes that could affect the layout of several neighborhoods. Our City Limits project was asked about these proposed changes and how it could impact local housing.
The UDO is a document that sets the local zoning and building laws. It was approved by the city council back in 2018, but it has the flexibility to change over time through added amendments.
One of the amendments being proposed is the Plex Amendment, which was considered by the city council last year, but didn't pass due to strong public opinion against it.
"The controversial part is what they're planning to do with single-family zoning, which is essentially eliminate it," Chris Sturbaum said.
Sturbaum is a long-time Bloomington resident who has seen 50 years of local planning and zoning changes. He was also a city councilmember last year when the Plex Amendment was first proposed.
"From the very beginning we resisted this plan to up zone these neighborhoods, at least the majority of us did. So, we thought that was decided," Sturbaum said. "I lost an election and now start of the new year, it's back."
READ MORE: Bloomington Discusses Multiplex Housing In Ongoing UDO Forums
The proposed Plex Amendment would re-categorize Bloomington's single-family neighborhoods into what are called R4 neighborhoods.
This change in the zoning code means duplexes, triplexes and quadplexes can mix into these neighborhoods and allow for more types of housing.
The city's development services manager Jackie Scanlan said the decision on where to place the R4 zones was based on proximity to downtown.
"Building downtown is obviously closer to amenities and existing infrastructure than possibly building on the edge of town or in the country, and so we're trying to find the balance of where those lines should be drawn," Scanlan said.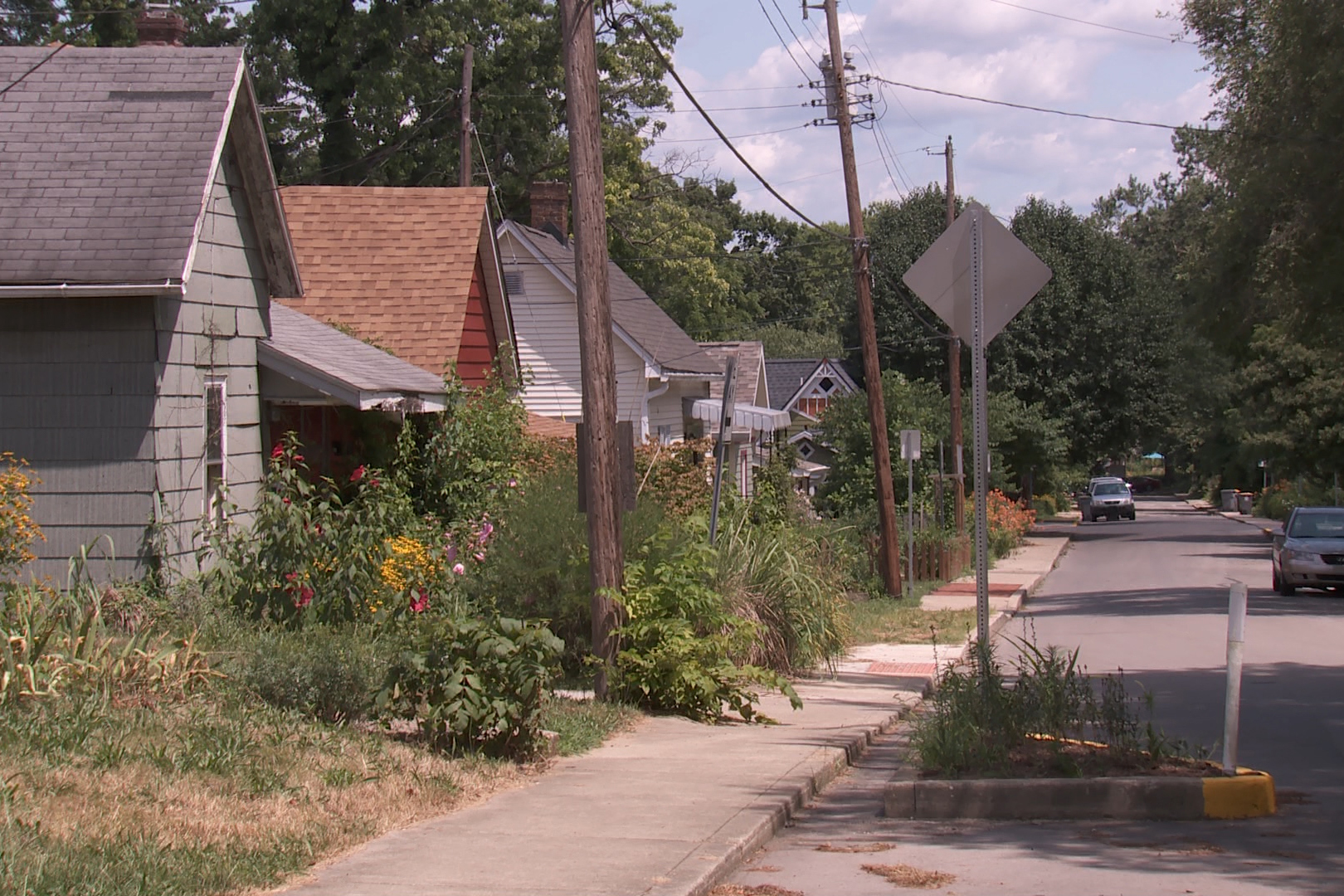 Sturbaum argues that allowing plexes in neighborhoods will encourage investors and property management companies to buy up homes and turn them into rentals.
"If you're a young person looking for a home in the city of Bloomington, you would suddenly be bidding against an investor," Sturbaum said. "And so your chance of buying that house when they can put four people in it, 6 people in it, 8 people in it, and you're just the person that wants a home for the rest of your life, you're out of luck."
During last year's proposal to push through the amendment, hundreds of residents packed into city hall to voice their opposition, which ultimately led to its dismissal.
READ MORE: Residents, Bloomington City Council Discuss UDO Use Regulations
"People spent hours and days and just unbelievable amount of their personal time trying to say to the city that they were opposed to this," Sturbaum said. "And to turnaround and just go, we're changing the plans. It's just so disrespectful to the process of local participatory government."
But from the city's perspective, the amendment will create more affordable means of housing for more residents.
Scanlan said Bloomington's current housing market has a major need for more affordable options.
"Providing more opportunity across racial and socioeconomic lines for diversity, but also sensitively protecting the neighborhoods that we have now that are beloved but making them available to a wider swath of people," Scanlan said.
Sturbaum said he agrees the city needs more affordable housing, but he doesn't think the Plex Amendment is the best way to do it.
"I think there needs to be more growth. There needs to be more apartments, and there's plenty of space to do it, and a good planning plan would put it where it belongs," Sturbaum said.
He said places like the new hospital redevelopment site and the land along South Walnut Street by Switchyard Park would serve as better areas for affordable housing.
READ MORE: Design For New Switchyard Housing Complex Revealed 
Sturbaum said the neighborhoods that would turn into R4 zones in the Plex Amendment are already at a 50/50 split between rental and home ownership, and opening them up to the highest bidder will tip the scale.
"Trying to just eliminate single-family housing and thinking that's a magic answer, it's actually magical thinking," Sturbaum said.
Sturbaum said he fears investors will be hunting through the neighborhoods looking for properties to dump their money into because it's a stable venture.
"It happens slowly over time. Nobody's going to be kicked out of their houses, but whenever a house turns over, it's going to tend to ratchet in the direction of an investment buyer rather than a homeowner," Sturbaum. "I find that both tragic and contradictory to what the city's been doing for the last 20 or 30 years." 
The Plex Amendment will be on the table in early January when it goes to the Plan Commission for discussion.
If approved there, it would be up to the city council for final adoption.
Our community is changing, from closing businesses to traffic and road construction to affordable housing, and we see the impact of these changes all around us.
We want to know: What questions do you have about how the Bloomington of tomorrow will impact your work, your personal life, your community and your future?
Here's how it works: You submit a question you'd like us to explore about how Bloomington has changed over the past few decades, what you want to see for the city in the future and how ties with IU continue to shape the community.  
So: What do you wonder about how Bloomington is changing and how it impacts your life?
Interested in an ongoing conversation how Bloomington is changing? Join our Facebook group!