Hundreds of veterans and family members assembled among the headstones of Valhalla Memory Gardens this Memorial Day to remember America's fallen soldiers. 
Bagpipers, Boy Scouts and the Bloomington Community Band turned out for the event, co-hosted by the Veterans of Foreign Wars Post 604. Some carried red roses in honor of lost husbands and wives. Others wore uniforms.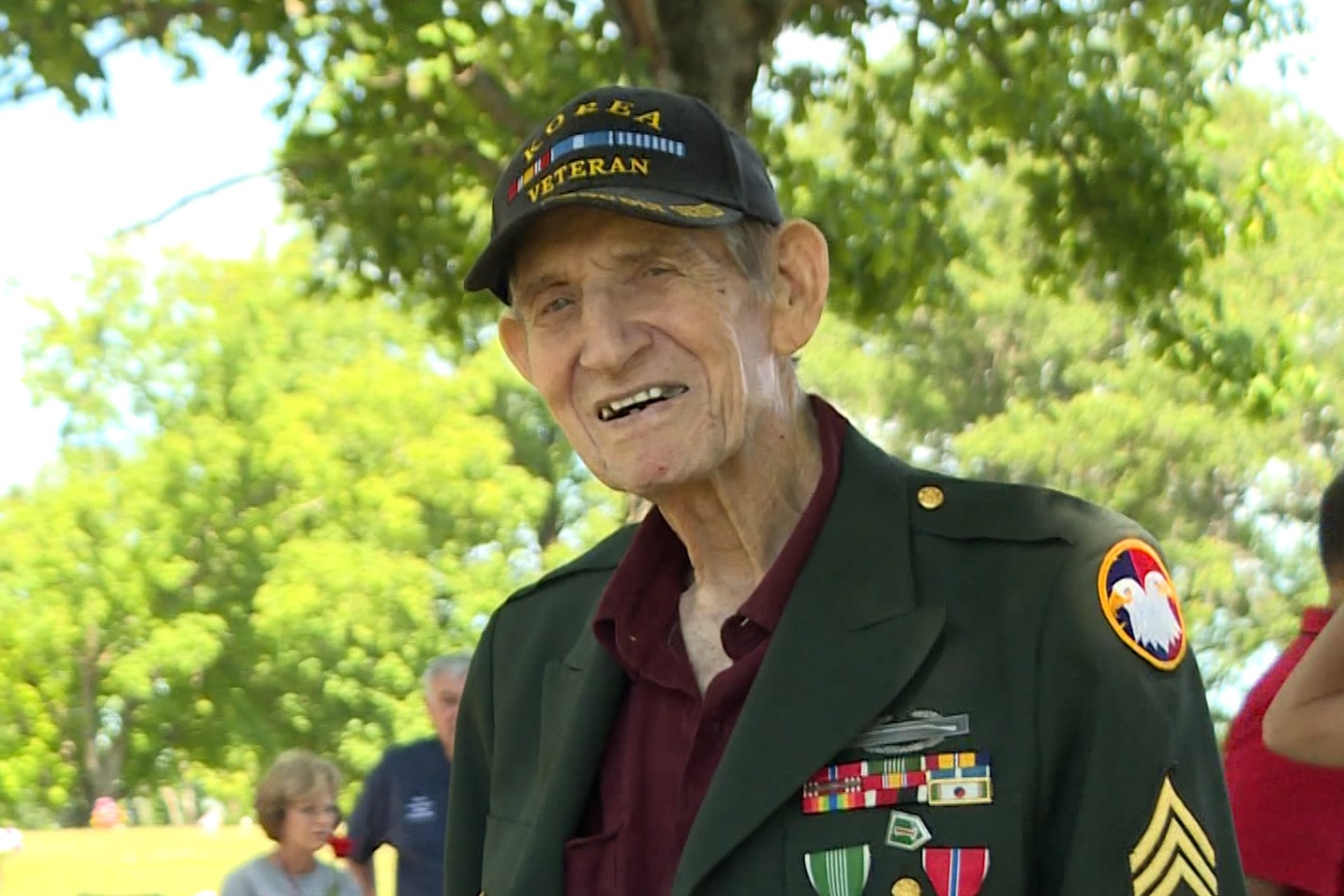 Listen: Russia's war against Ukraine hits one year mark with no signs of ending
Off to the side of a podium where speakers addressed the crowd, Joe Maddox sat in the shade of a tree. Maddox served in the army for 24 years and fought in Korea and Vietnam. He was awarded a medal during combat near Pyongyang, Korea, for rescuing a pilot from a burning jet fighter. 
"I destroyed a lot of lives that I didn't want to do, but I got ordered to do it, so I did it," Maddox said. "Now, I'm 91-years-old and I still am alive. And I thank Jesus for it."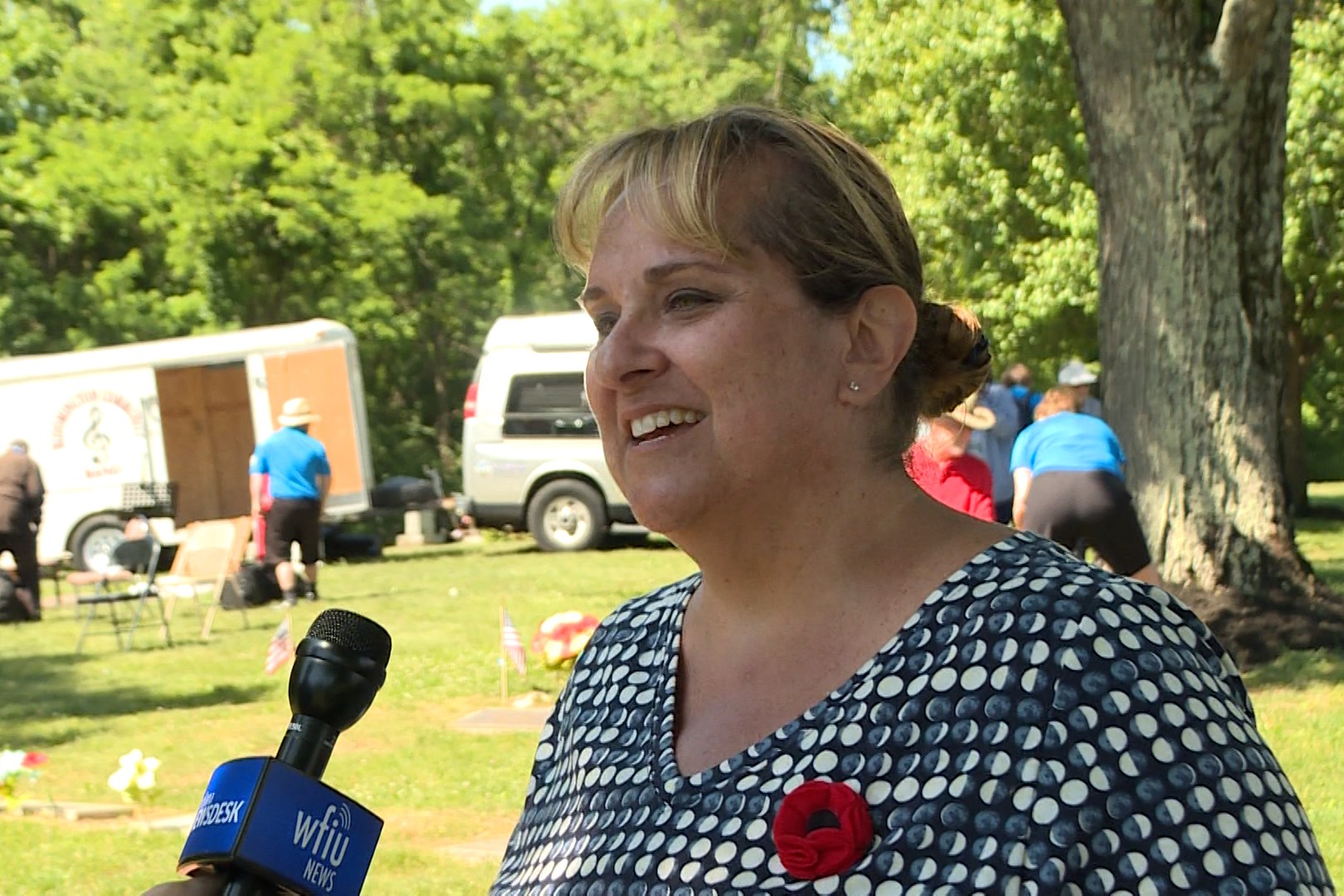 Read more: The Hoosier story behind Pearl Harbor's Hickam airfield
The ceremony was meaningful for families of survivors as well. 
Jenny Tracy said she's the wife of a veteran, daughter of a veteran and granddaughter of a veteran. She's part of the VFW Auxiliary, AMVETS Auxiliary and Wreaths Across America, an organization that places wreaths on soldiers' graves.
On Memorial Day, Tracy says she thinks about Paul Pablo, a man her husband served with who was killed in Iraq at age 23.  
"I knew the thought was there, that someone could be killed. I didn't think about it a lot because it would haunt me. But it happened. And I supported that family," Tracy said. "I still support that family."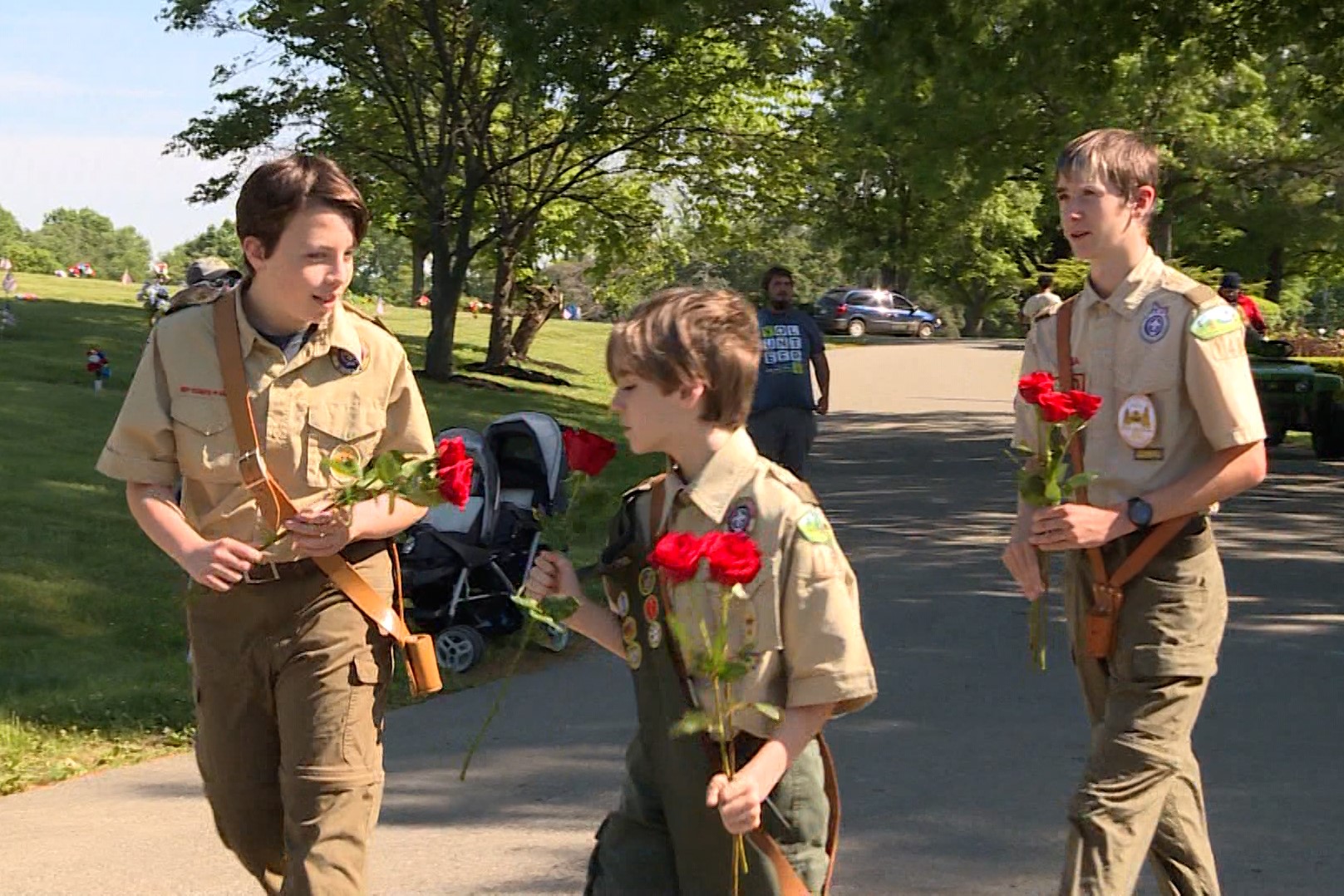 Read more: Sewing class helps Afghan refugees transition to life in the U.S.
The event culminated in a keynote speech by evangelical minister David Sommerdorf on the importance of monuments and commemoration.
"We're feeble-minded and forgetful people," Sommerdorf said. "We need more markers of memory. We need more memorial stones, not less. And we need the stories of those stones repeated."
The service concluded with a rendition of Back Home Again in Indiana by opera singer Daniel Narducci: "The new mown hay sends all its fragrance through the fields I used to roam; When I dream about the moonlight on the Wabash, then I long for my Indiana home."