Almost two years after the fall of Kabul to the Taliban, some Afghan refugee families are still settling in to life in the United State.
A women's sewing group in Indianapolis is helping make this transition easier.
The Exodus Refugee group is offering a Pashto language sewing class to promote mental health among Afghan refugee women.
Shekila is a member of the class. She and her family moved to Indiana less than a year ago. Due to safety concerns for family still in Afghanistan, she is identified only by her first name. She said the transition to life in the U.S. has been difficult, but the class has been a lifeline.
"It's like if someone is drowning in water, and someone is trying to save him and bring him to a dry place," Shekila said. "We are so happy that Exodus has helped so many immigrants. They have helped us so much."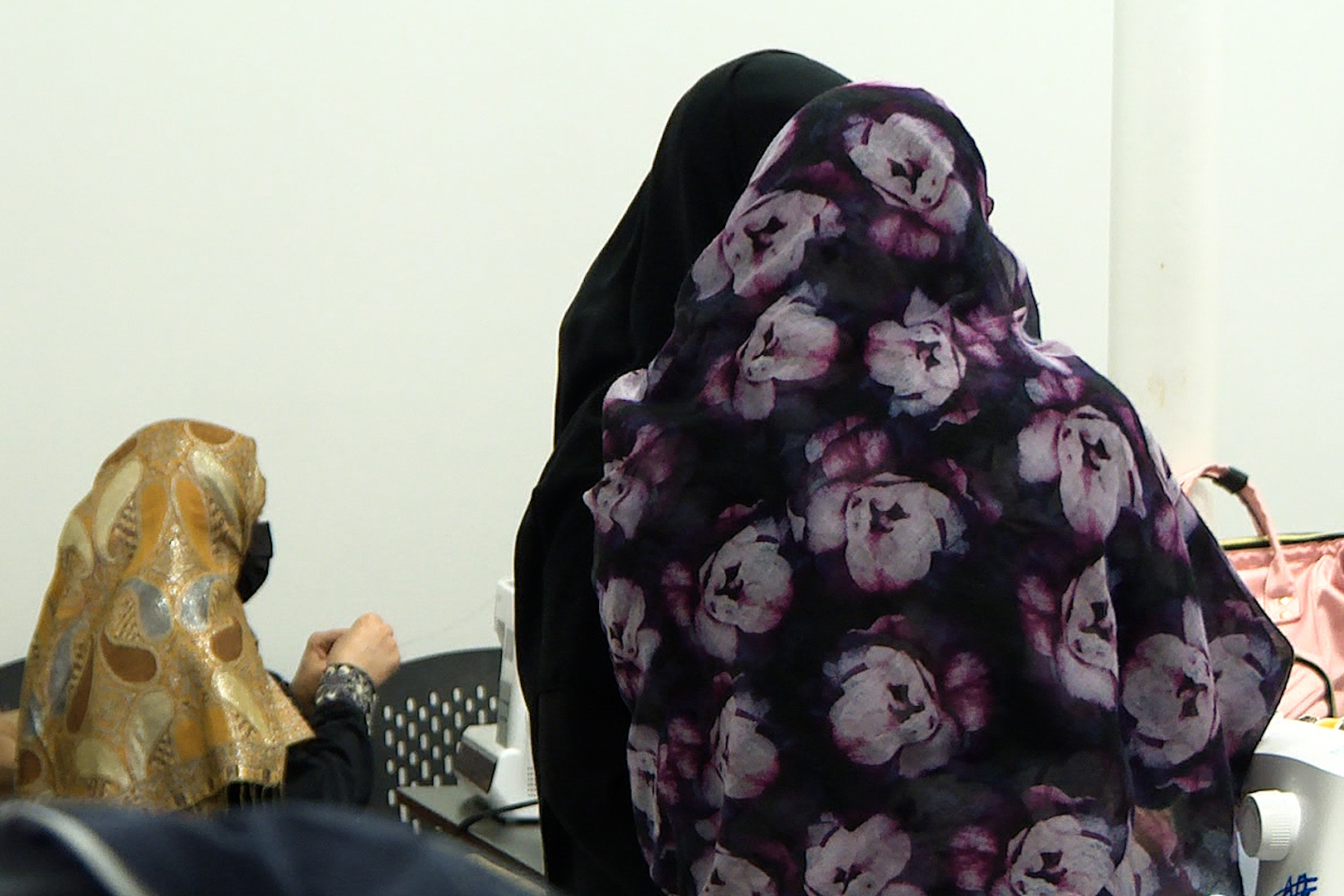 In Afghanistan, Shekila learned to sew on a hand-crank sewing machine, and she said the class helps her expand her skill set to learn new, complex stitches.
With a recent donation of 20 sewing machines, the women now can practice their skills at home.
Shekila has gotten the hang of using these electronic machines pretty quickly.
"In about half an hour, I can cut the whole dress and sew it all," she said.
Shekila said she sees these classes as an opportunity to build a business selling her dresses by opening a shop of her own one day.
"If I can find the material, I want to sew the same Afghan style of clothing, but also clothing that is more American in style," Shekila said. "I hope that I can take these to some kind of market and sell them, too."
Shekila is one of about 300 Afghanis whom Exodus has helped build a new life in the last few years.
And, she is one of about 15 women in the class working on sewing skills.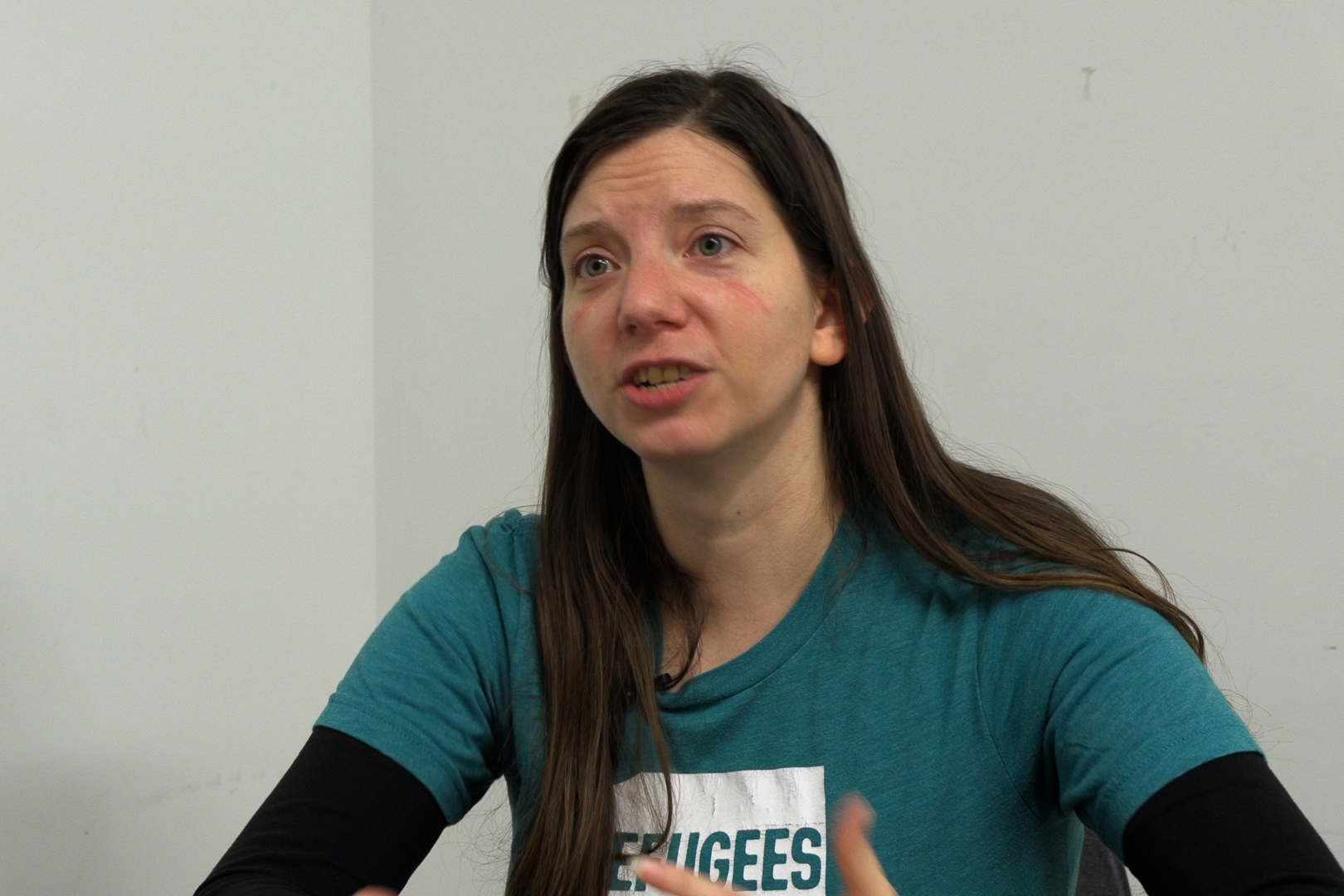 Cassandra Sandborn, the Director of Development for Exodus, said skills learned in the class can translate into new work opportunities.
"We've had other women in the past as well who have gone on to employment in places like bridal shops or other places where they can do alterations," Sandborn said. "So, we're really hoping that this could turn into a real income generating stream for women in a lot of different ways. Really, whatever that particular woman decides is best for her and her family."
Exodus officials say the long-term goal is to roll out an online shop to allow the women to make extra money from their creations.
The program already sells some of the items at crafts fairs, with prices ranging from $10 to $40.
"Roughly half of the sale of each item goes back directly to the woman who made it," Sandborn said. "And the other half goes back into the program for things like if we need additional fabric or needles or any repairs on the sewing machines or things like that."
Aside from teaching the women a marketable skill, Sandborn said the class helps the refugees build a reliable community to make their integration smoother.
"Maybe you've been really struggling to figure out the bus system, and maybe another woman has got that down pat, but maybe she needs help figuring out something at the grocery store," Sandborn said. "And maybe you know that so we can really facilitate a lot of shared knowledge among the women who are coming to class."
Exodus only offers sewing instruction in Pashto for a small group of women right now, but hopes to expand to offering Dari-language instruction as well.
The organization is accepting donations of bolts of cloth and sewing materials for the women's sewing class at exodusrefugee.org.