A crowd gathered outside the Monroe County Courthouse Monday night, joining statewide protests of the near-total abortion ban that was set to take effect Tuesday.
Jessica Marchbank is the director of All Options Pregnancy Resource Center, which helps pay people's abortions expenses, along with other services like The Hoosier Diaper Program. 
She attended Monday's demonstration and the one last September, when Indiana became the first state to pass a ban with Senate Enrolled Act 1.
Read more: Indiana's near total abortion ban was set to take effect Aug. 1. Here's what you need to know
"Between September of 2022 and (Monday), I feel like the energy was similar, but maybe even a little bit more, because people have already lived through one week of a ban," Marchbank said.
For the last year, a lawsuit challenging its constitutionality put the ban on hold.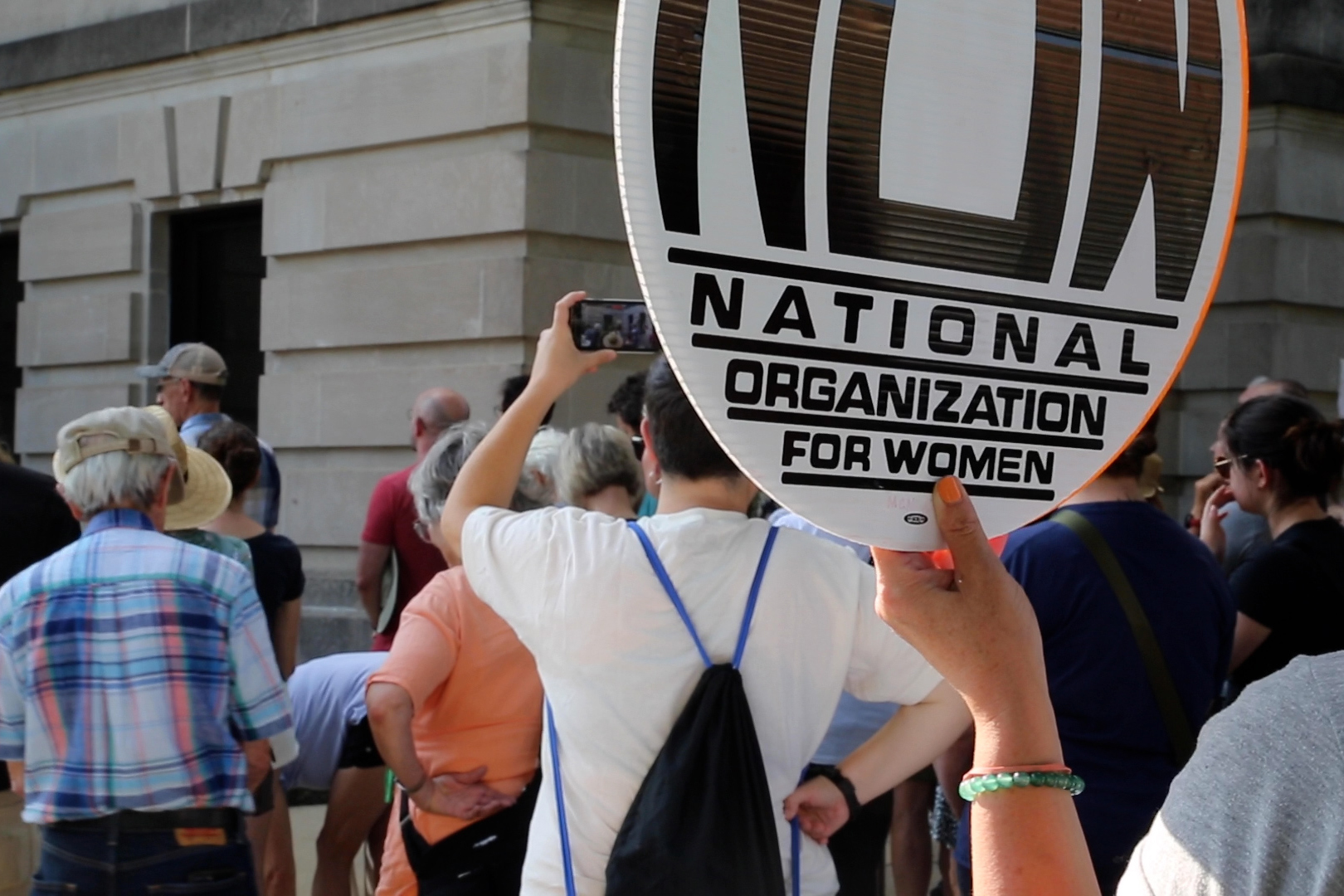 The Indiana Supreme Court ruled in June that the ban didn't violate Indiana's constitution, which meant it would go into effect August 1st.
That is, until the ACLU filed a petition for rehearing petition Monday, which the state court must now address.
Lack of abortion access 
But for Marchbank, Indiana's ban is effectively in place, as Planned Parenthood and other clinics across the state stopped providing abortions. 
Read more: Planned Parenthood halts abortions in Indiana; ban has not yet taken effect
"So it's not like they would suddenly be able to start today or tomorrow," Marchbank said. 
Her office was quiet Tuesday morning, receiving no new requests for help to fund abortions, despite the ban still being on hold. The center normally funds 20 abortions per day and communicates with 20 to 40 people.
She's not surprised. Calls dropped off briefly last year when the ban first passed last year but picked up again quickly. The fiscal year 2022 to 2023 saw nearly three times the call volume from the year before. 
"The numbers have definitely dropped way down starting (Monday). That may just be people aren't sure that they can contact us or what their options are."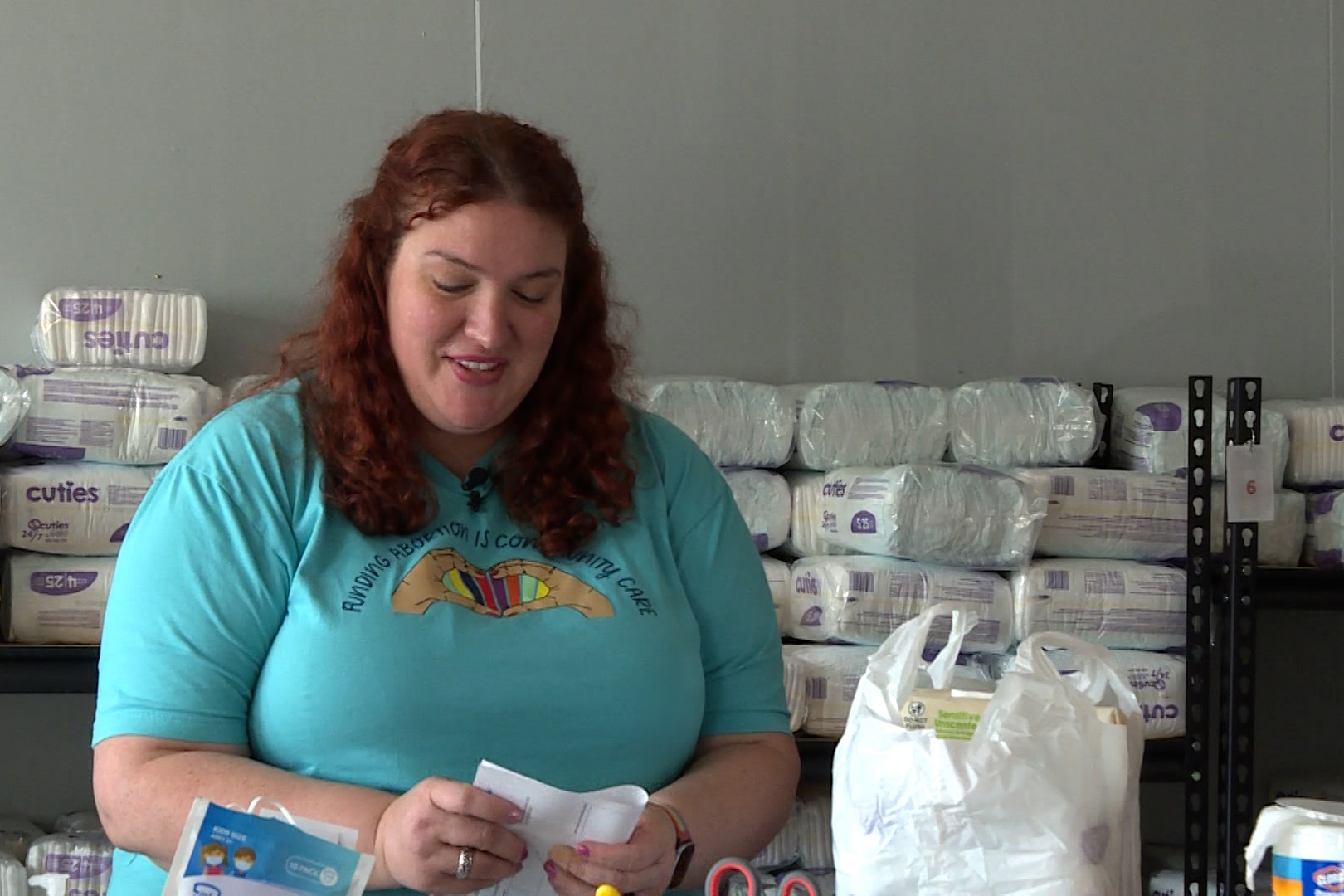 But now All Options won't be funding anyone to travel into Indiana for abortions, which made up about 10 percent of its clients before, according to Marchbank.
Marchbank said clients have been more confused and anxious over the last year.
"Even after we say: 'There are clinics available to you, we can help. It's okay.' There's still kind of the response of, 'But I don't know how I'm going to pay for it.' 
Marchbank assures clients her organization is ready to help pay. She advises clients not to focus on the sticker price clinics list to them, and for All Options to help, clients need to have an appointment on the books.  
She makes recommendations of clinics available to someone based on their location and gestation period.
"There's a response of, 'But I can't find an appointment anywhere.' And that has sort of been the common thread for hundreds of people who have contacted us this month."
The ACLU of Indiana's Rehearing Petition
That was the point of the ban, Senator Shelli Yoder said, and the exemption if a pregnant person's serious health or life are at risk leaves too much room for interpretation. 
"A bill that is really intended to control people will innately have questions and cause confusion and chaos."
That's part the ACLU's rehearing petition.
IU humans rights and legal expert Shruti Rana said, the court's ruling protects the right to abortion when "the pregnant person's life is at risk or there's serious health risk."
That's different from the ban's language, which said a pregnant person can obtain an abortion "where it's necessary to prevent death or serious risk of substantial and irreversible physical impairment of a major bodily function."
"Those are two different phrases," Rana said. "It's unclear how they interact. I would also note that the language that's in the Indiana abortion ban is not a medical term, it's not a legal term."
Which makes it hard for medical and legal professionals to determine what it means.
Rana said the state supreme court can choose to do a few things: deny the petition without addressing its question, address it in the petition hearing and resolve some of the ambiguity, it could pass the ACLU's question to another court or forum, or it could modify the pause on the ban.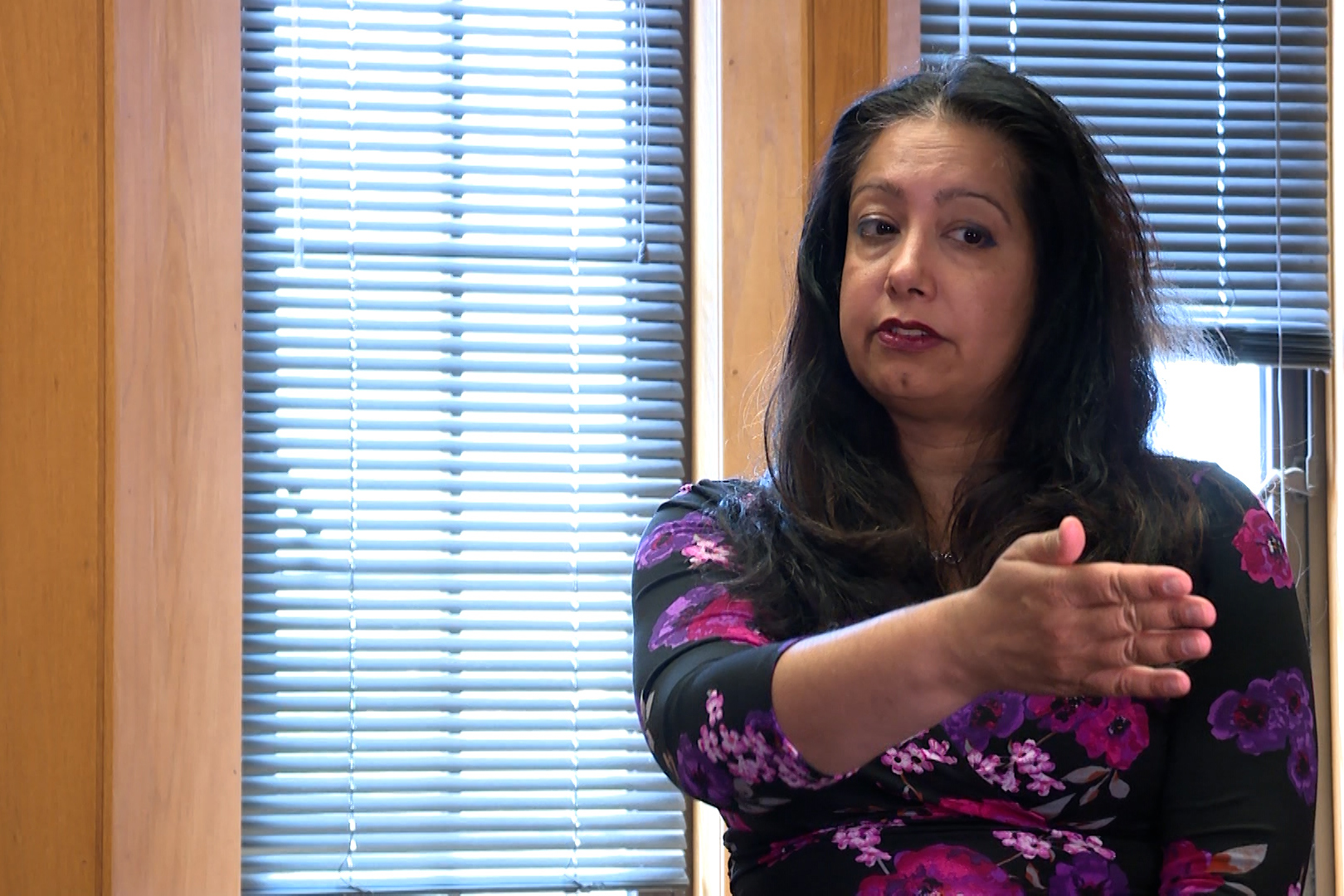 She said while petitions for rehearing are common, the stakes are high in this case. 
"Doctors usually don't wait and let a patient's condition deteriorate. They try to intervene at the first moment," Rana said. "I think one way of interpreting what we're seeing from the Indiana Supreme Court is that the (it) is uncomfortable with reducing the right to privacy so far, that a woman doesn't have a right to preserve her own life." 
The rehearing is unlikely to change the outcome of the ban going into effect soon, though IU legal experts say the ban will probably face other challenges.
The ban can't take effect until the Supreme Court answers the ACLU's petition, which could happen at any time.
Another suit against SEA 1, claiming the law infringes on the plaintiff's deeply held religious beliefs, will be held in December. 
Marchbank wants people to know her center is still open and serving people.