The unveiling of the statue memorializing Bloomington's own 'Star Trek' captain has a new stardate: October 24.
The group sponsoring the statue, the Captain Janeway Bloomington Collective, announced the new date Wednesday morning on its website.
The monument commemorates the "future birthplace" of Capt. Kathryn Janeway, played by actress Kate Mulgrew in the 1995 series "Star Trek: Voyager." In the world of the show, Janeway will be born in Bloomington on May 20, 2336.
FROM THE INBOX: Bloomington Group Sets Course to Memorialize 'Star Trek' Captain
"As we all try to navigate the state of our current world with the grace of Tom Paris, we are all a little disappointed to have had to reschedule the unveiling, originally planned for this weekend," the press release reads. Paris is another character from "Voyager," a helmsman and medic played by Robert Duncan McNeill.
Originally planned to be unveiled Saturday, the event was postponed indefinitely due to the COVID-19 pandemic in early April.
The statue was sculpted out of clay and then cast in bronze. According to the Collective's press release, all that's left to do is to attach the bust of the captain to its limestone base.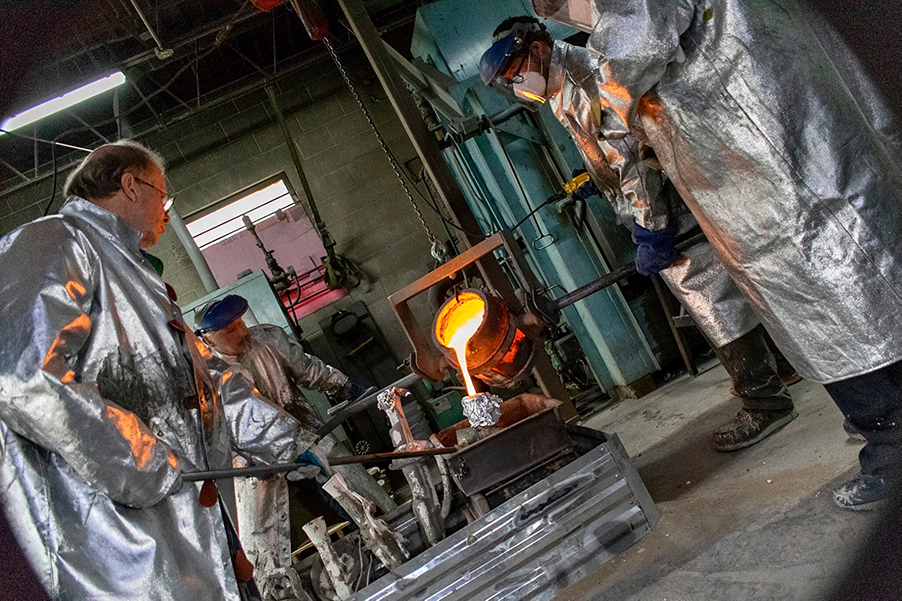 When it's unveiled in October, the monument will have a permanent place on Bloomington's B-Line trail next to WonderLab.
"If you are a fan of Star Trek, you're a fan of strong women… She was a strong leader who showed integrity, consistency and managed to maintain her humanity through the entire seven years," Captain Janeway Bloomington Collective President Peter Kaczmarczyk told WTIU last August.
For more information on the statue and updates on its unveiling, visit the Janeway Collective's website.
For the latest news and resources about COVID-19, bookmark our Coronavirus In Indiana page here.