The 2020 Spencer Pride Festival has been postponed.
Spencer Pride president Jonathan Balash cited the spread of the novel coronavirus as too dangerous to hold the festival in June and says they are hoping to reschedule for this fall.
"It certainly was disappointing to have to consider postponing it," he says. "At the same time, what we don't want to do is have an event that causes any perpetuation of this crisis. So, for us, once we could get over just the emotional response of disappointment and having to delay it, it really was an easy decision because there's just no question that there's too much risk right now."
The announcement comes after Spencer Pride and many in the greater Owen County community spent months fighting to keep the Spencer Pride Fest in downtown Spencer, as Owen County's Board of Commissioners pursued a special events ordinance to keep the festival from happening.
Last December, the Owen County Commissioners approved an ordinance that prohibits anyone from accessing the courthouse for a festival or special event.
The commissioners originally introduced the idea of a new festival ordinance in August as a response to what they described as a petition from county residents who were concerned about taxpayer costs. But that "petition" turned out to be a form letter from the anonymous Facebook group Morals of America describing the Spencer Pride Fest as overly sexual and inappropriate for children.
MoA has repeatedly refused requests for interviews. The group has said it has no ill will toward Spencer Pride and that its "disagreement does not equal discrimination."
However, the group posted a meme to its Facebook page last week saying it was looking forward to "your cancellation post."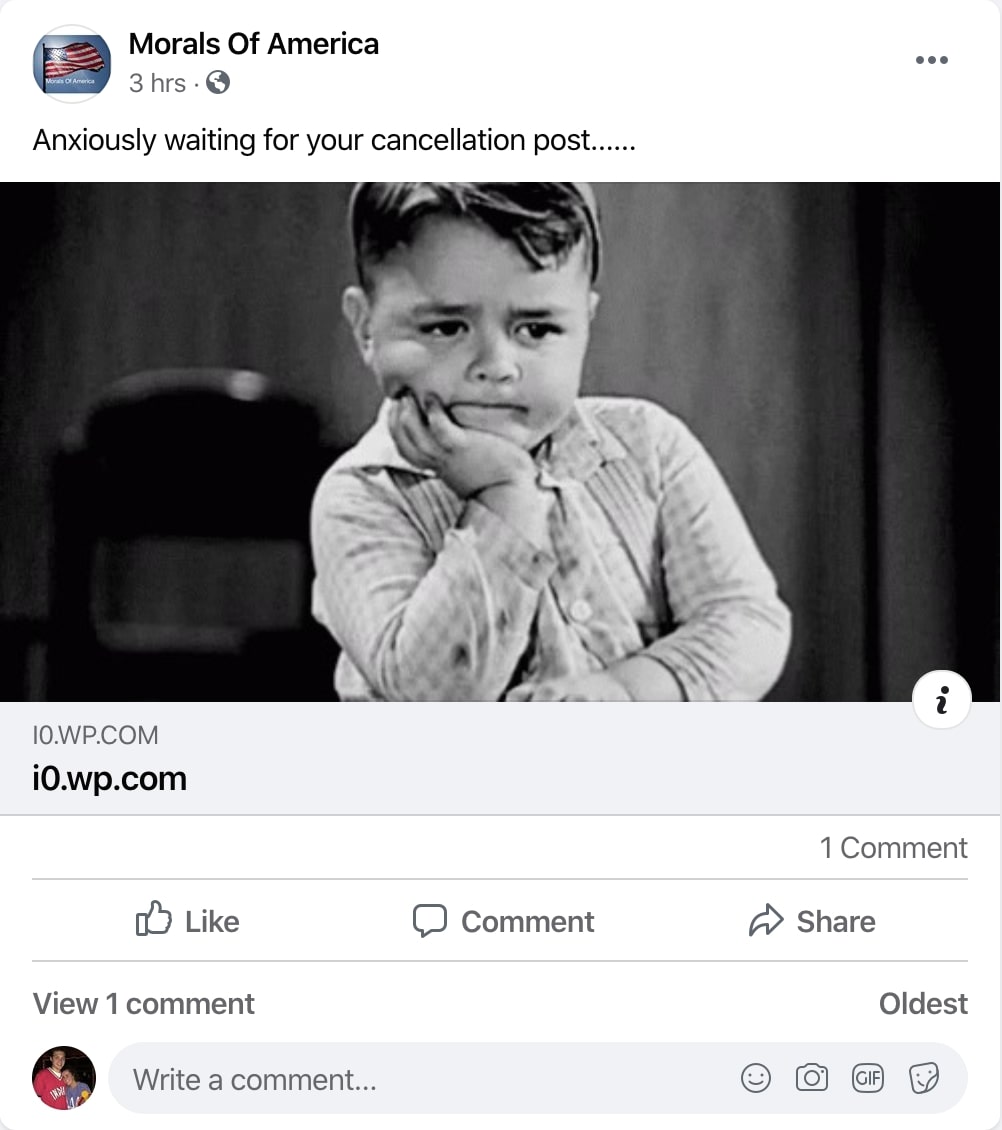 MoA moderators also complained at the beginning of March that Spencer Pride was planning to host a forum for candidates running for the Owen County Board of Commissioners in 2020, since two of the commissioners – Jeff Brothers and Steve Williamson – are not seeking re-election.
Plans have changed for the candidates forum, too.
Spencer Pride originally planned to host the forum at its CommUnity Center as a nonpartisan listening session for Owen County voters to meet, pose questions to candidates of both parties and hear their answers.
"We were trying to provide a forum," he says. "We had, at one point, a physical place we were offering. Now we're offering a virtual place."
The forum will still be held at 6 p.m. on April 14 but it will now take place over Zoom, as opposed to in person. 
"It's not a debate," Balash says. "It's intended to provide an opportunity for citizens to get information about the candidates' positions on a lot of Owen County-specific issues."
Balash says the group solicited questions from the public online and is now screening them based on what will give the candidates a wide variety of topics to discuss that are relevant to Owen County residents.
Those who want the Zoom link or are interested in festival updates can find information on Spencer Pride's social media pages.
Balash says Spencer Pride is hoping to reschedule the 2020 Pride Fest for Saturday, October 17 and is waiting for approval from the Spencer Town Council, which is expected decide at its meeting this evening.
"I've jokingly said to people, 'I love planning the pride festival. It's a passion of mine. And now I get to plan it twice in the same year,'" he says. "So that's double the fun, right?"
This article has been updated to reflect Spencer Pride's target date for the 2020 Pride Festival. 
For the latest news and resources about COVID-19, bookmark our Coronavirus In Indiana page here.