For Spencer Pride President Jonathan Balash, the last six months have been difficult, to say the least.
"It's been a roller coaster, to be honest with you," he says. "It was unexpected to begin with."
As the director of an LGBTQ organization in the rural Indiana, Balash says he's dealt with harassment before. But things changed in August when Owen County's Board of Commissioners moved to crack down on Spencer Pride's annual celebration.
The anonymous Facebook group Morals of America pushed the commissioners to keep all special events off county property because they felt the Pride Fest was overly sexual.
"There have been things like that on and off here and there, and you just kind of hear it and you register it in some way," Balash says. "But, you know, until it really shows up at your doorstep, it's not real. And so, it became real for us this past fall."
What ensued was a months-long back-and-forth between county officials and residents over festival ordinances that only ended this week.
Spencer Pride ended up working with the Town Council to approve the Pride Fest for 2020, since the county commissioners prohibited all events from the courthouse lawn.  
"We're very excited. It's exciting that we can finally move forward with all of the great plans that we have for our 2020 event," Balash says. "And I'm excited to have our only barrier behind us that involves regulatory or approval of a local government agency."
Along with Balash, many businessowners are excited that this fight is behind them and the festival's future is no longer in limbo.
"It was pretty baffling to me, to be honest with you," says Ben Williams, who opened up Civilian Brewing Corps last March.  "Because, like I said, the momentum in our downtown area was one of the reasons that we opened up. It's one of the reasons we got excited about being here near the square. And to head that there were government officials that were trying to keep activity off this area. I didn't understand it. It didn't make sense to me."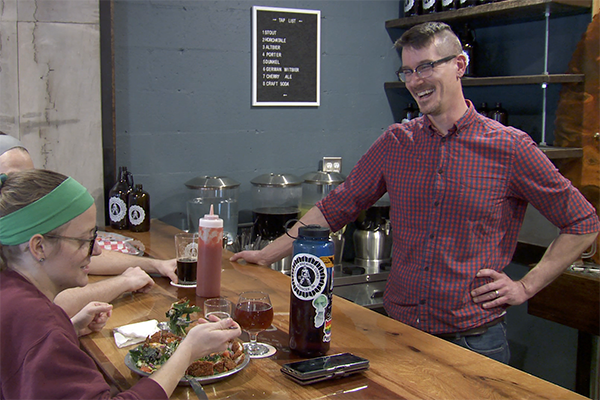 Festivals are key to making ends meet for businessowners on the town square, so man - like Williams - threw their support behind Spencer Pride and the Downtown Event Coalition.
"The Pride Festival in 2019 was our biggest day since opening by a long shot," he says. "So the amount of people that they bring into the downtown area and that visit these little businesses – it's really important to get that bump, especially for small, locally owned businesses. That gets you though those hard times, you know?"
But keeping things off the courthouse lawn wasn't enough for Morals of America. After the county passed its ordinance forbidding festivals on county property, Morals of America released another letter asking the Town Council to kick the Pride Fest out of downtown Spencer.  
"And the open letter said the downtown businesses don't need it [because] it's going to impede us as far as getting into our shops," says Denise Sudol, owner of The Dragonfly Gallery. "It's never impeded me. Pride brings in hundreds of people that otherwise wouldn't be down here. So how that mindset works, I don't understand because Pride does everything it can to make Spencer prosper."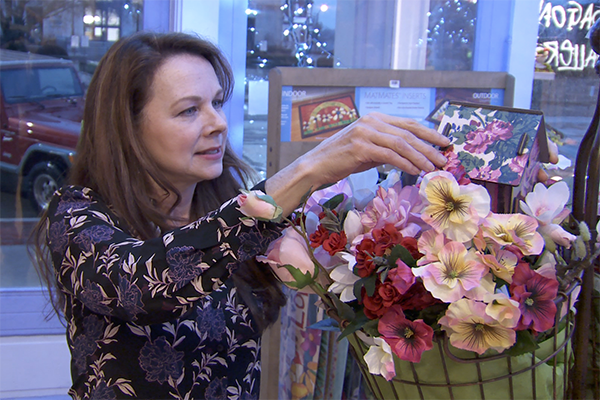 Morals of America has repeatedly denied requests for interviews because of what they say is a fear of discrimination and persecution. But Balash says that's exactly what they've been doing to him.
"It's very different to have an anonymous group, citing anonymous sources, and just making up lies about what we do," Balash says. "It's not really possible to combat that, in the same way that you actually deal with people who are being upfront about their ideology or their beliefs or their perspectives."
Morals of America eventually pulled the letter from its Facebook page after businessowners made it clear that they didn't agree. But by stirring up Spencer Pride and the business community, MoA has actually ended up bringing the community together.
"A lot of people in Owen County are lacking connection to the community," says Mark Rogers, president and CEO of the Owen County Community Foundation. "They're looking for opportunities to meet with other people to get out and to enjoy things. And obviously festivals and fairs are just what they need. And we just – we're very excited about all the activity and excited to see what the festivals will be like this summer."
The Spencer Pride Festival is scheduled for Saturday, June 6.