It's been exactly four months since Ta'Neasha Chappell fell ill in her cell at the Jackson County Jail and died en route to the hospital.
And her family still is looking for answers.
Family, friends and activists gathered outside the Jackson County Court House in Brownstown Tuesday to call for justice for Chappell, a 23-year-old black woman.  
"Imagine getting that phone call," family attorney Sam Aguiar told the crown of around 100. "And then imagine four months going by and still wondering why you got that phone call. Why in the world will you never be able to see your child again?"
Or, for 10-year-old Navaeh Chappell, her mother.
"What happened to my mom is sad," Navaeh said, reading from a sheet of paper. "She was the best mom, auntie, cousin and daughter. She was one of a kind.
"And we just want the truth, nothing but the truth."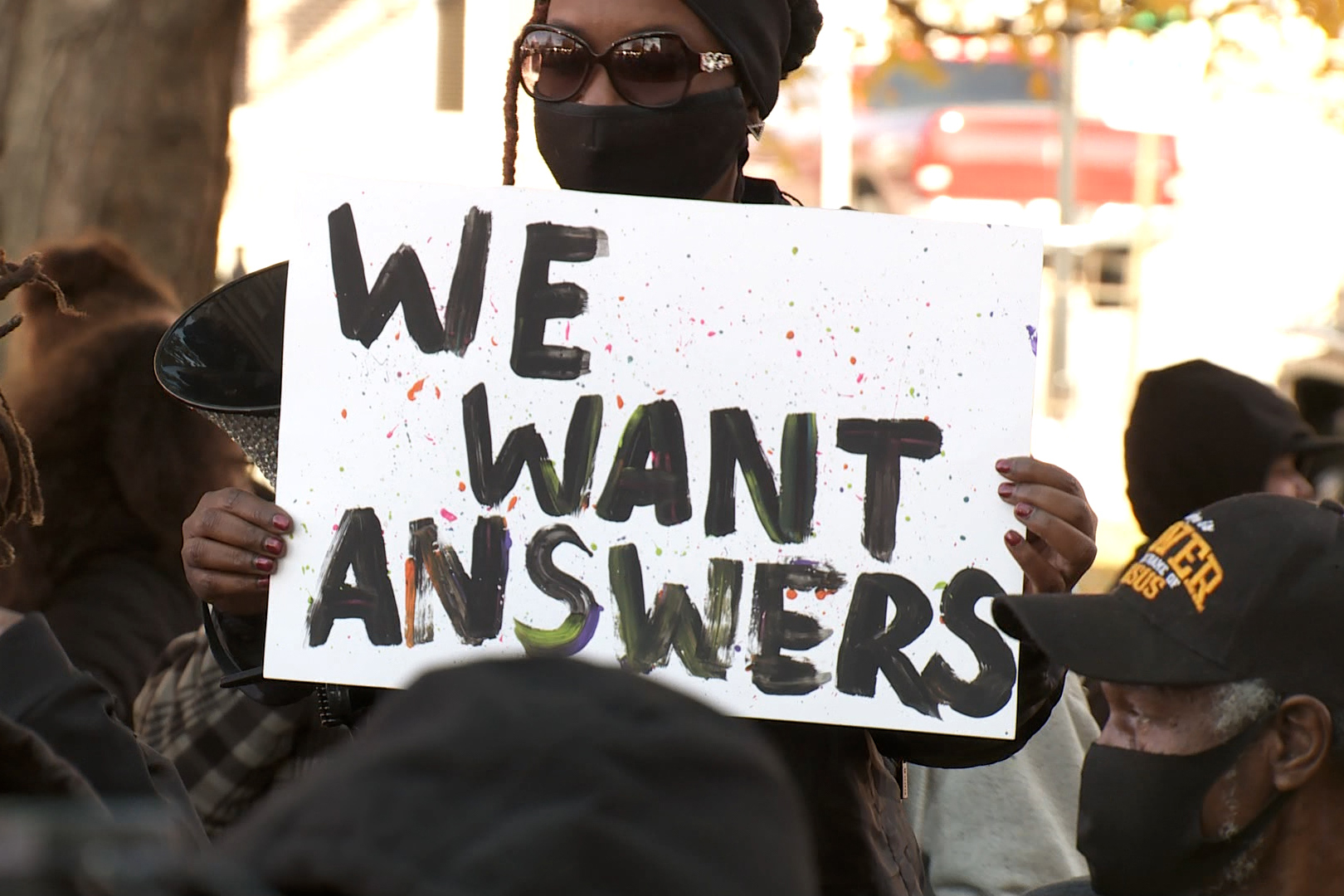 Chappell was jailed May 26 following her arrest for leading police on a chase through three counties. She had been accused of stealing clothes from the Edinburgh Outlet Mall.
Chappell's family said he was threatened and intimidated and had been in fights while in jail. On July 15, she fell ill in her cell. According to a lawsuit filed by the family, nearly an entire day went by before Chappell was transported to Schneck Medical Center in Seymour where she was pronounced dead.
"For hours, everybody in that jail knew that something was wrong, except for the people that wore a badge that were there and sworn oath to protect her," Aguilar said.
Chappell's cause of death has not been released, but an initial autopsy concluded Chappell died by toxicity of an unknown substance.
"My baby was murdered," Chappell's mother, Lavita McClain, said. "This happened in the hands of law enforcement. I want to know why. Was it because of her tattoos? The tone of her voice and the color of her skin? Why did this happen to my daughter?"
Aguiar, who helped negotiate a $12 million settlement between Breonna Taylor's family and the city of Louisville, has filed a $30 million lawsuit on behalf of the Chappell family against the Jackson County Jail and staff, including sheriff Rick Meyer.
They and others at the rally repeatedly called for release of surveillance video from the jail, saying it would shed light on what happened to Chappell.
"The Jackson County Jail and the participants in my sister's death must face charges," Ronesha Murrell said. "You have caused my sister's family and loved ones a lot of pain."
Sheriff Meyer did not return a call requesting comment.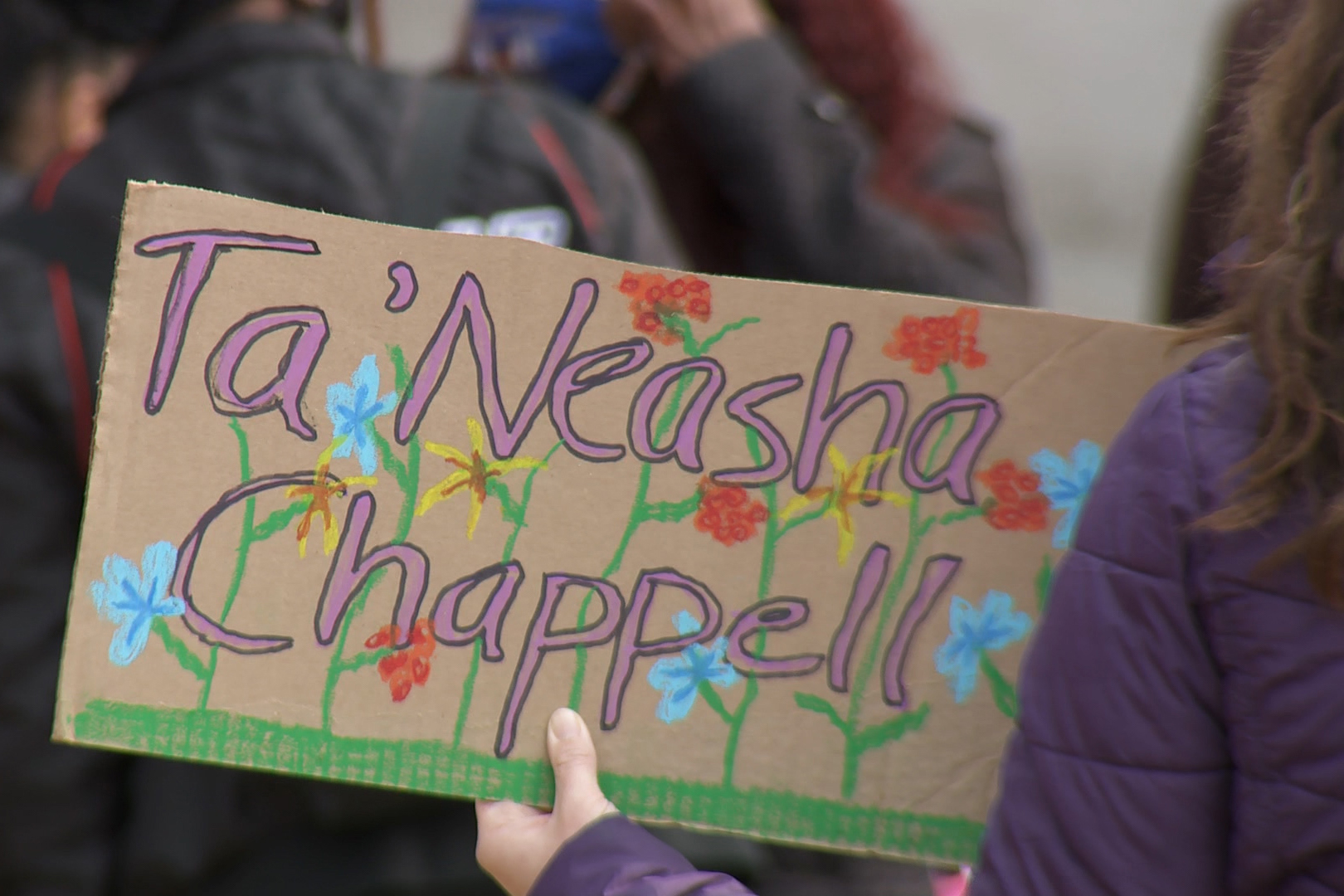 The rally was organized by Justice 4 Louisville, which chartered a bus that was part of a caravan bringing protestors to the small city about an hour north of Chappell's hometown of Louisville.
"We're here to call out Jackson County Jail and any of its affiliates so we can get information as to what's going on an let the world know that our system is (messed) up," activist Amira Bryant of Justice 4 Louisville said.
Speakers also included co-founders of Until Freedom, a social justice organization based in New York City.
"We are an extension of her voice," Tamika Mallory said. "We will not back down until justice is served."
The case is being investigated by the Indiana State police.
"I suffer tremendously to this day losing my baby girl," McClain said. "It's like watching someone else's life on a movie screen. The pain is real. I feel very lonely because I miss her so much."