Meat prices are rising, but they're not trickling down to benefit most farmers.
Dave Fischer is an anomaly. When he decided to get back into farming, he did so with a goal in mind.
"We said we really need to be able to control some things—not just be selling a commodity and taking it to the market and hope you get what you get.," Fischer said.
He and his wife Diana raise cattle on 750 acres in southern Indiana. While Fischer wasn't immune to the economic downturn spurred by the coronavirus, his balance sheets look better than most.
That's in large part because Fischer processes many of these cattle just a few miles down the road from where they roam on pasture, which is far from common.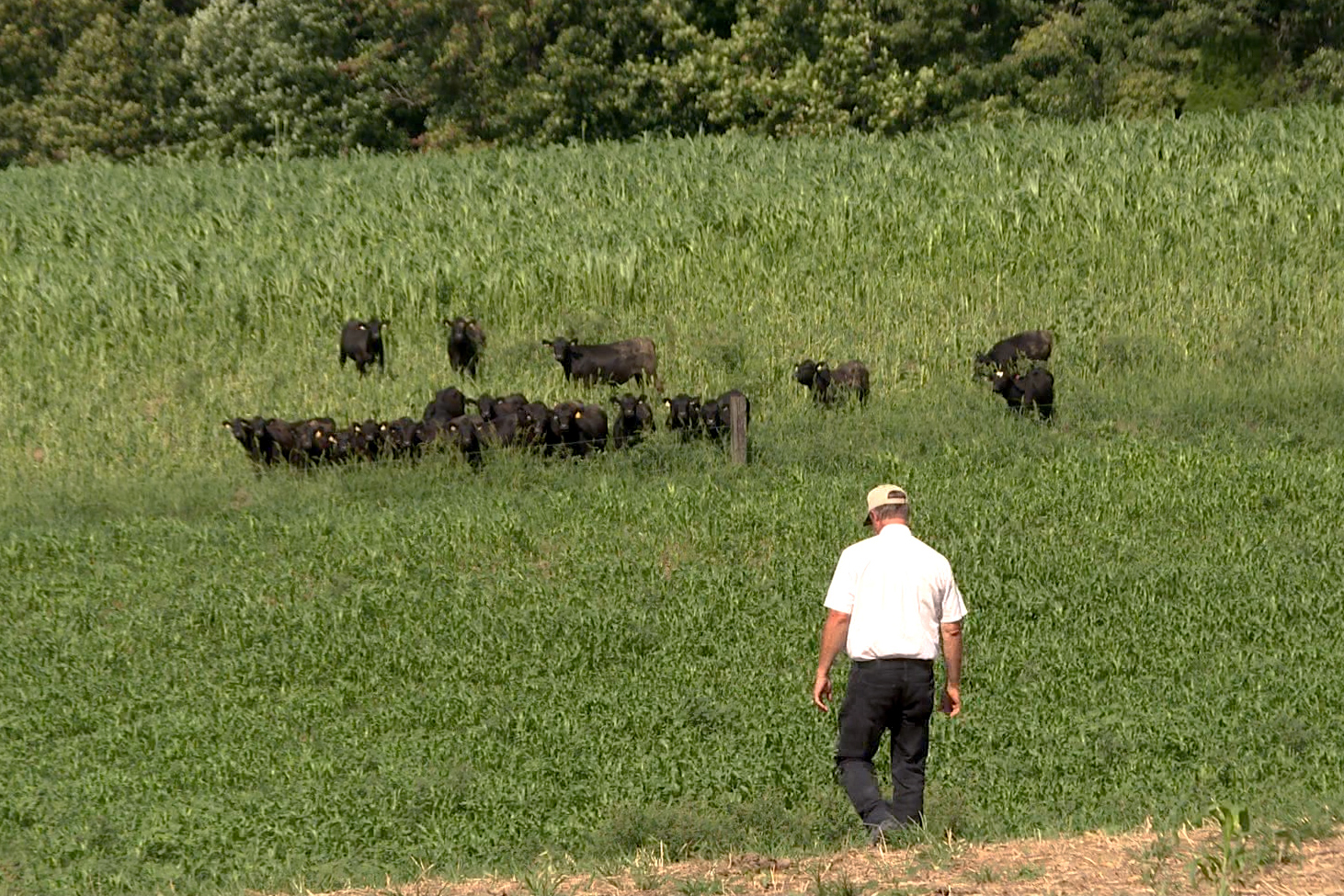 "They also stumble quite a bit—the big guys—they leave us a lot of room for opportunity," he admitted.
According to the most recent data from the United States Department of Agriculture, four firms: JBS, Tyson, Cargill and National Beef, process nearly 70 percent of the nation's meat.
Those four packers process thousands of animals every day and supply much of the nation with animal-based protein. Facilities across the country were tormented by coronavirus infections and forced to temporarily shut down.
"It's definitely been an eye opener for so many people that didn't realize that their grocery store shelf here in Indiana is empty, because a big plant in Iowa had outbreak of COVID," Fischer said he's heard from more people of late inquiring about the origin of the food on their plates.
That's one of the reasons he partners with Sander Processing just a few miles from his farm. It's a family-owned business owned by Kent Sander.
In Celestine, population 250, many of Dubois County's stakeholders celebrated the opening of a meat market and expanded processing facility 
"We would especially like to thank the Fischer family," Sander said during the ribbon cutting "They went into business with us 17 years ago, and we've been able to grow because of them."
Local Processors Yield Benefits Beyond Local Community 
But this opening benefits more than just Celestine. About 75 miles north, on the Bloomington campus of Indiana University, chefs serving 20,000 meals to students every day benefit from relying on a processor so close.
"We don't fall short on what Fischer Farms supplies us," Rahul Shrivastav the executive director at IU Dining said. "The broadlines—I won't mention their names—but there are some big companies that we work with, and we're being shorted a lot."
Shrivastav admits at times chefs are "running out of that food to supply to our students."
Distributors and restaurants alike say consistently receiving product from suppliers is an additional challenge few customers comprehend. However, another benefit occurs with the consistency of pricing.
While large packers are able to offer cheaper products, their prices are usually more variable. Even though it restaurants could theoretically raise menu prices, Srivastav doesn't have that luxury.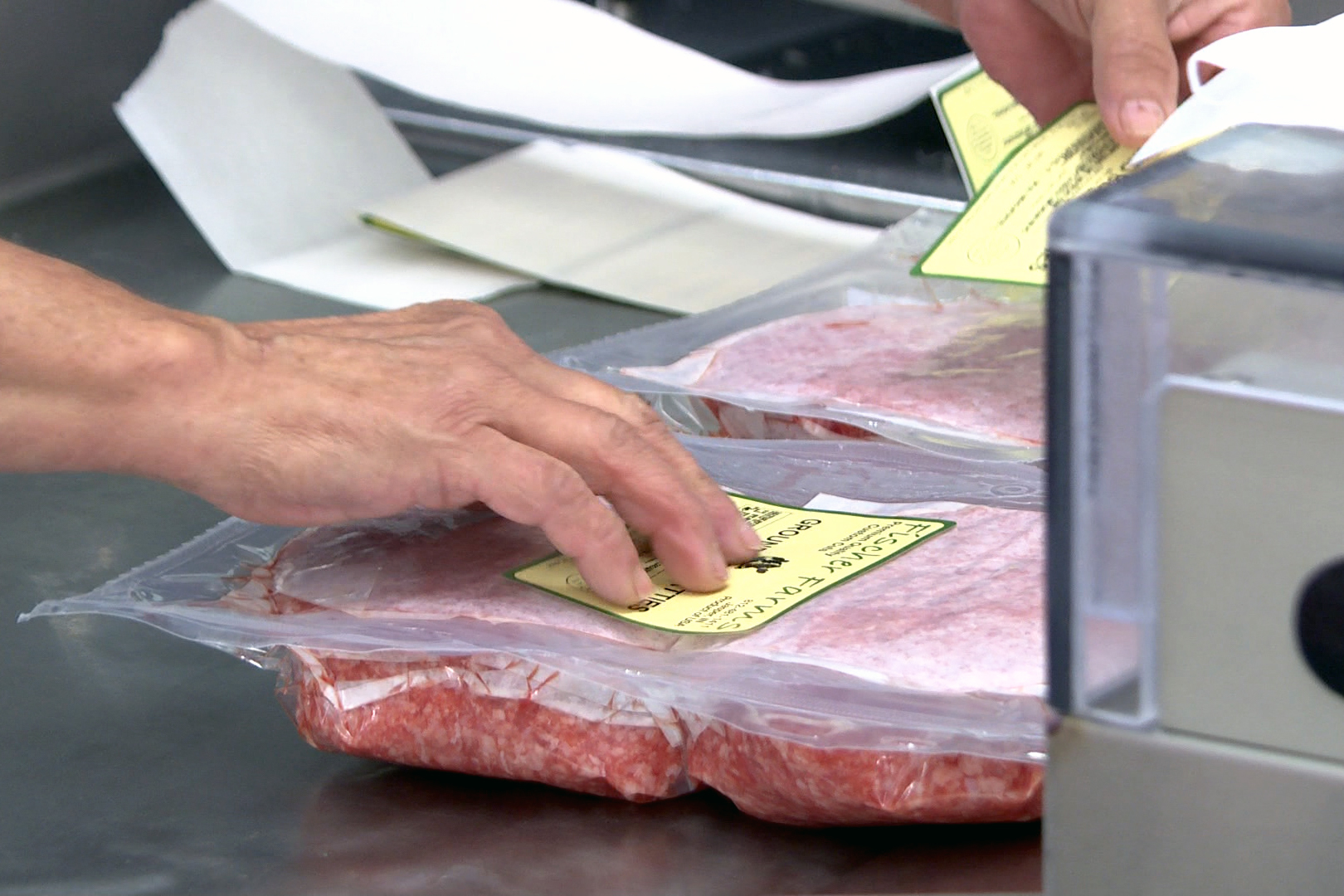 "We have to make sure that students are not paying for the ebbs and flows of the pricing," he said.
Because Fischer doesn't send his cattle to large packing houses, he avoids the swings in price.  
While debate will continue over whether the four large meat packers responsible for the vast majority of animal-based protein should be broken up, Fischer isn't going to hold his breath.  
"Either you're going to break them apart or we're just going to be chipping at them with a little chisel for a long time," he said. "And I think the public's eyes are open more to that than it's ever been."
That's why, he and his wife, Diana, intend to keep focused on their cows.
This is the second of two stories on COVID-19's impact on beef processing. Read the first here.