Bloomington annexation protesters hit their $10,000 fundraising goal and are doubling down to stop annexation in Areas 1A and 1B.
Monroe County Auditor Catherine Smith released certified results February 23rd, after a three-month remonstrance period.
Here are the certified annexation remonstrance results and petition rate:
Area 1A           61%     Annexed, unless appealed in court by residents
Area 1B           58%     Annexed, unless appealed in court by residents
Area 1C           71%     Annexation Voided
Area 2             72%     Annexation Voided
Area 3             67%     Annexation Voided
Area 4             71%     Annexation Voided
Area 5             67%     Annexation Voided
Two areas failed to get the 65 percent petition signatures needed to void annexation, but they did get more than 51 percent to appeal the annexation in court.
READ MORE: Annexation reform tabled as legislators grapple on how cities expand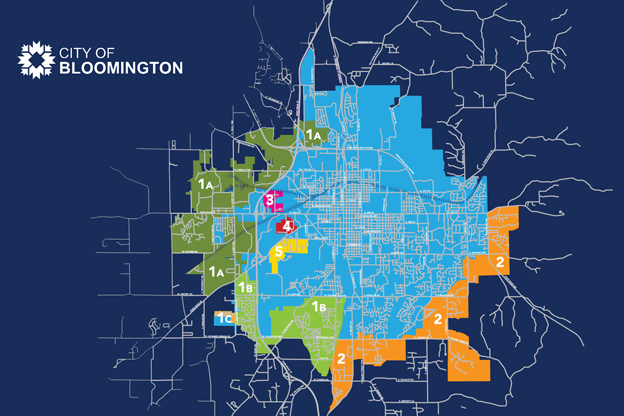 Bloomington resident Lee Lawmaster said he started a GoFundMe to hire an attorney because he cares about his neighbors who are in the annexed area.
"I just created on a whim, and said, here you go. Here's a GoFundMe, raise your funds," he said.
Lawmaster doubled the goal to $20,000 after collecting almost $11,000 in a week.
He says the hurdle now is finding an attorney.
"There is one attorney I've I have been in communications with who is trying to research the case and just make sure it's worthy of bringing before a court," Lawmaster said.
State law does require the city to reimburse $37,500 in reasonable litigation fees, but only if remonstrators are successful in court.
President of County Residents Against Annexation Margaret Clements says annexation is a nuanced area of law, but believes they have a valid legal challenge.
"As to whether or not the city met its obligations to the people in their public notice requirements, in their fiscal impact statements, every aspect of the law that they were required to meet," Clements said.
The deadline to file the case in court is 15 working days after remonstrance results are released, which is Wednesday, March 16th.
READ MORE: Pushing City Limits - Bloomington Annexation Coverage
City spokesperson Andrew Krebbs says the city is reviewing details surrounding remonstrance signatures and waiver counts.
"The city continues to believe all waivers should be counted and that the 2019 law invalidating the older waivers is itself invalid. As the city continues its review, it will be evaluating what next steps may be appropriate," Krebbs said in a statement.