Armiller Grubb knows to ask somebody before throwing something away. It's a lesson she learned in the 70s as a new member in Bethel African Methodist Episcopal Church. She was cleaning when her and another member came across a cup in the pastor's lectern.
"And we found this dirty, nasty, ugly thing with stuff stuffed in it," Grubb said. "We said, 'what are we going to do with it? Well, we ought to throw it away.'"
However, a part-time preacher told them it was worth keeping. 
Turns out, that cup belonged to Mattie Jacobs Fuller, who collected $13,000 in it during the early 1920s to help build Bethel A.M.E. on the corner of Rogers and Seventh Streets. She sat the cup next to a small organ as she sang and played gospel music on the courthouse square.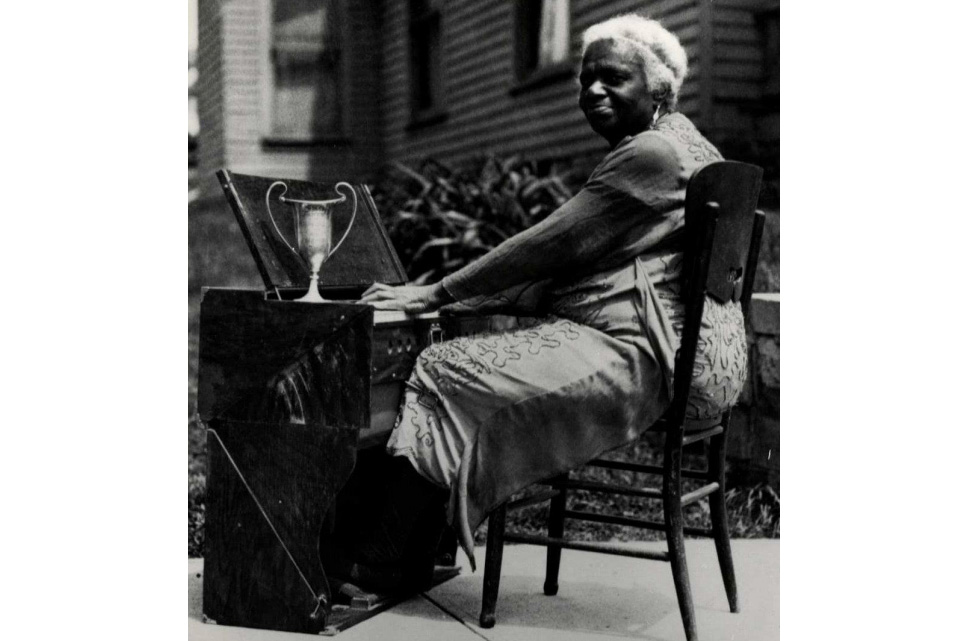 Fuller was born into slavery in Kentucky and moved after the Civil War. Her mother died after reaching Monroe County, and her father indentured her to a doctor, who paid for hairdressing lessons in Louisville. She eventually became the richest Black woman in Bloomington.
Meanwhile, just up the road in Indianapolis, hairdresser Madam C.J. Walker became the first self-made Black female millionaire. 
"Indianapolis has not forgotten about Madam C.J. Walker; Bloomington has forgotten about Mattie Jacobs Fuller," said Elizabeth Mitchell, historian for African American culture and experience in Monroe County. 
She said Fuller's former beauty salon is now Uptown Café, but her home on Kirkwood Avenue is no longer standing. 
"She kind of had a one up over old Madam C.J. Walker," she said. "She could do hair, she could play the organ, and she could sing."
As Fuller performed to raise money for construction of the new Bethel A.M.E., the men of the church farmed.
"Dollar by dollar, penny by penny, money was collected," Grubb said. "They had to have good stewardship in order for those pennies to be taken to a bank."
Eventually the church got a loan, and the building was complete in 1922. At that time, a lot of the members worked for the university. Still today, IU employees play an important role in the 55-person congregation.
"A lot of the faculty and staff, you know, have become members over the years, and then they bring in their colleagues and so forth," said Nancy Cross-Harris, a 30-year member of the church who works for the Neal Marshall Black Culture Center at IU.
Currently no IU students attend the church, but it's looking to recruit younger members now that services are in-person.
"My hope is that it continues to just grow by leaps and bounds, honestly, and that our membership can gain like it once was, where we used to have to go pull out extra chairs."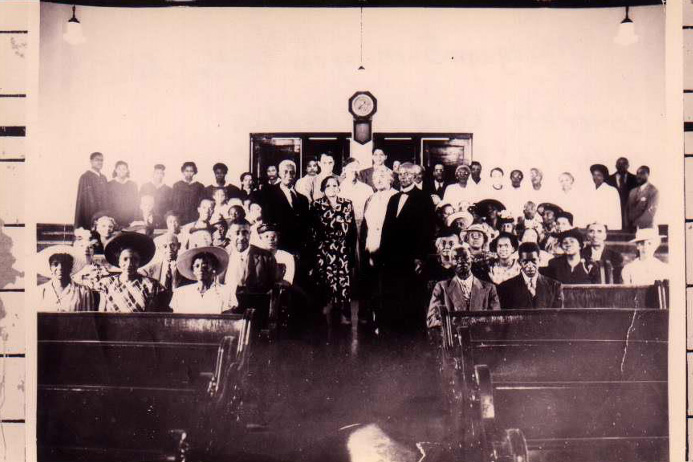 Betty J. Lewis is an 18-year member of Bethel, and she said it's not uncommon for new people to join Sunday service. 
"[People] just come in, sit down, and when they leave, sometimes they might come back," Lewis said. "They seem to enjoy the service. They enjoy our music." 
READ MORE: Bloomington council grants Bethel AME Church local historic status
The church's path to historic status began when Elizabeth Mitchell, who also sits on the city's historic preservation commission, realized it did not have any protection from future development. She contacted members and helped them petition the property to the city.
"I come from Indianapolis; I know about Indiana Avenue and a lot of buildings that should not have been torn down that meant a lot to African Americans are gone- apartments or retail stores- I didn't want to see that happen the Bethel."
Mitchell said there are more properties on the near west side she wants protected, including the BG Pollard Lodge, known as "the hole." The former Elks Lodge at 1107 West Seventh Street was a popular hangout for Black residents and students.  
"They came over here to have a place where you can breathe," Mitchell said. "Where you could be yourself, where you could be with people like you that weren't trying to feel your skin or touch your hair."
She says it's important for everyone, especially younger people not from Bloomington, to learn about city's shared history.
"And not just one version, not just one story, because then people get lost and then forgotten forever," Mitchell said.
One way to remember stories is by preserving property- property you should ask someone about before throwing away.