The Chicago-based developer looking to build apartments near the Johnson's Creamery smokestack could abandon the project.
The city wants Peerless Development to spend $250,000-$300,000 to install commemorative artwork in exchange for a public alley.  Peerless doesn't want to pay, and without the land, the project could fold. City council discussed the issue for the first time Wednesday.
Peerless president Michael Cordaro said he opposes paying for the art installation, but he is not against commemorating the smokestack.
"It's purely for budgetary reasons," he said, "We do not have any extra money. Our project is already $3 million over budget." 
Cordaro said the project would have to be redesigned for a second time if the alley is not vacated.
"Frankly, we're just looking at probably selling this property," he said. "This has been a nightmare." 
READ MORE: Plan commission approves apartment complex along B-Line trail
City staff estimated Peerless will make about $800,000 in annual rent from the property's 51 units. None of the units will be dedicated to affordable housing.
"They are building this big structure that's going to generate a lot of income for Peerless," Bloomington Corporation Counsel Beth Cate said. "They're getting a significant benefit from using that right of way." 
Cordaro said he previously discussed art installations with the city but was unaware of the proposed cost until almost 24 hours before Wednesday's meeting.  
"We cannot agree to a $250,000- $300,000 contribution," he said.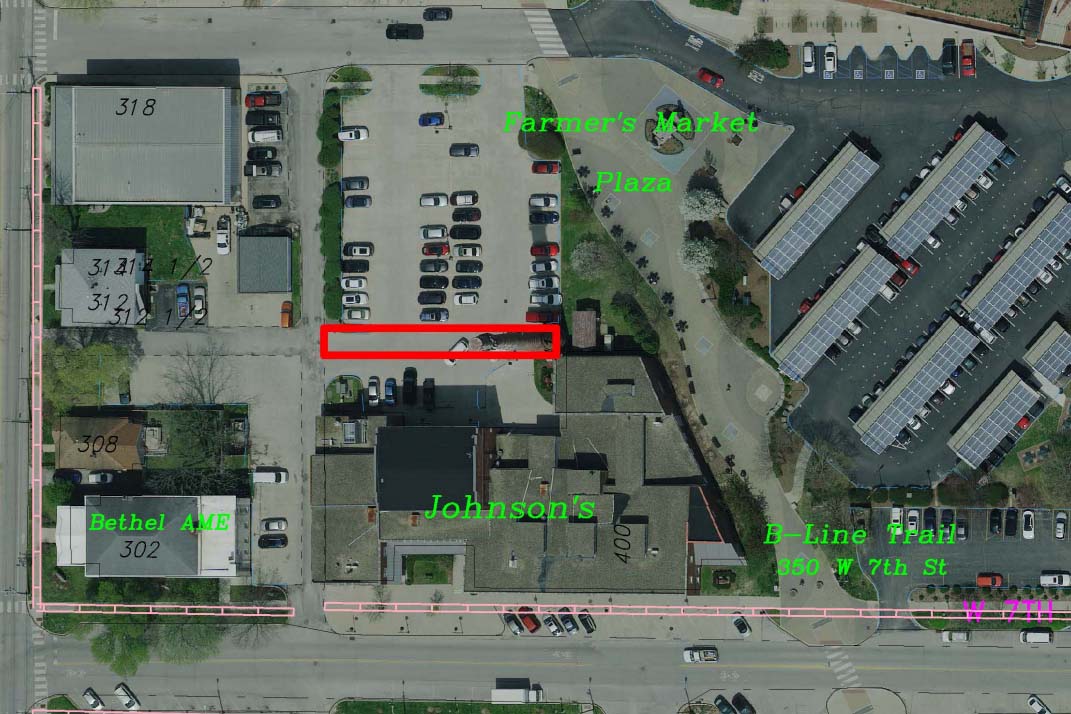 The creamery smokestack has been a major conversation for months. Council designated both structures a local historic district in April. At the same time, the city ordered Peerless to shorten the stack from 144 feet to 60 feet to protect public safety.
Cordaro said the partial demolition will cost $350,000.
Most recently, the city ordered AT&T to remove its cell tower equipment from the smokestack by May 31 or pay $500 per day. Currently, AT&T pays $2,000 in monthly rent to Peerless. 
"We're told that the end of July is when they can reasonably remove their equipment," Cordaro said.
READ MORE: Bloomington orders AT&T to remove smokestack equipment
Only five members of council attended the committee meeting and made a due pass recommendation of 0-2-3. Councilmembers Susan Sandberg and Sue Sgambelluri voted 'no.' Councilmembers Jim Sims, Ron Smith, and Dave Rollo abstained.
"This is a really desirable piece of property and could theoretically put residential units overlooking the B-Line, overlooking the farmer's market," Sgambelluri said. "There is a lot of money to be made on this, and I cannot help but notice it doesn't contribute to our affordable housing goals." 
Smith said he thought the city's relationship with Peerless started well, but something changed.
"Maybe it's time for us all to go our separate ways on this one," he said. 
Council will take a final vote June 1.