The Owen County Chamber of Commerce has raised enough money to fund a public restroom facility in downtown Spencer.
Working with local businesses, community organizations and individuals, the chamber raised over $25,000 in 20 days.
READ MORE: Owen Co. Chamber Of Commerce Wants Public Restrooms In Spencer For Festivals
"Meeting the goal in 20 days, well that makes a statement," Marce King, executive director of the Owen County Chamber of Commerce and Economic Development Corporation, wrote in a news release. "It says that Owen County is on a trajectory for success and our citizens are determined to keep moving forward no matter what kind of year we are facing."
Late last year, Owen County Commissioners Jeff Brothers, Steve Williamson and Gary Burton approved an intensely controversial county ordinance that prohibits anyone from using the Owen County courthouse for a festival or special event.
The commissioners originally introduced the idea of a new festival ordinance in August as a response to what they described as a petition from county residents who were concerned about taxpayer costs. But that "petition" turned out to be a form letter from the anonymous Facebook group Morals of America describing the annual Spencer Pride Fest as overly sexual and inappropriate for children.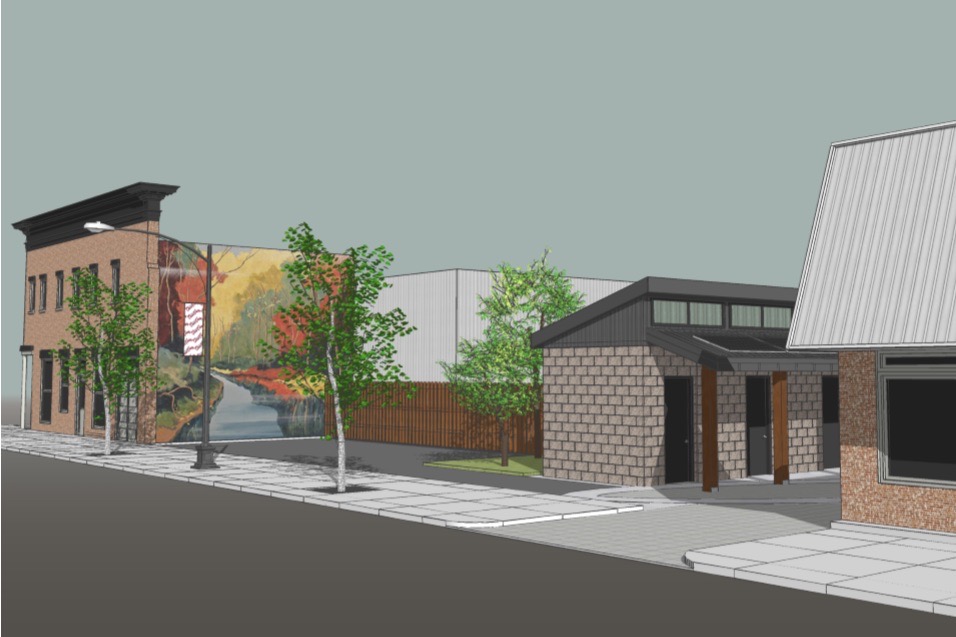 According to a news release, the public restroom facility "goes hand in hand with Owen County's new Economic Development Strategy Plan that was finalized in early spring" and "will serve all of Spencer's festivals, Downtown events, and offer an amenity to tourists."
Since festivals are crucial to the economic wellbeing of Spencer and Owen County, local businesses in Spencer, Gosport and the surrounding area donated a portion of sales toward the project.
The Indiana Housing and Community Development Authority will match the $25,000 collected, giving the project a budget of $50,000.
The planned facility will offer three separate handicap-accessible stalls, which will have timed locks that fasten come evening. It will be located next to Chambers Smorgasbord, which is leasing the land, and be a part of the developing MyPath Trail System.