Owen County Commissioner Dale Dubois wants the charges against him dropped. 
Dubois' attorney filed a motion last week in Owen Circuit Court for the case to be dropped on grounds the state lacked probable cause to bring charges against him. The motion says if the charges aren't dropped, then some of the state's evidence should be suppressed, as it was allegedly acquired improperly. 
Dubois was charged in November with official misconduct, conflict of interest and misdemeanor theft for allegedly having county employees repair a road for his personal advantage. 
In the filing, Dubois' attorney argues the state did not have probable cause to investigate Dubois because his son Curtis owns the company mentioned in the lawsuit: "Dale Dubois has no ownership interest or had any financial connection with Dubois Excavating at the time of the alleged offense." 
The motion also contends that Dubois was not read his Miranda Rights when he was questioned by police, so the evidence collected in that interrogation should be suppressed. 
In a response to Dubois' filing, the state argues the motion to dismiss was filed late and "[Dubois] has bonded out on this case, so the motion is moot and there is no available relief from the court."  
It also says the questioning described in the motion was not a "custodial interrogation," meaning Dubois was free to leave, and that Dubois had requested the meeting with the investigating officer. 
Dubois explained his side of the story in a response to a November (Bloomington) Herald-Times article detailing the charges: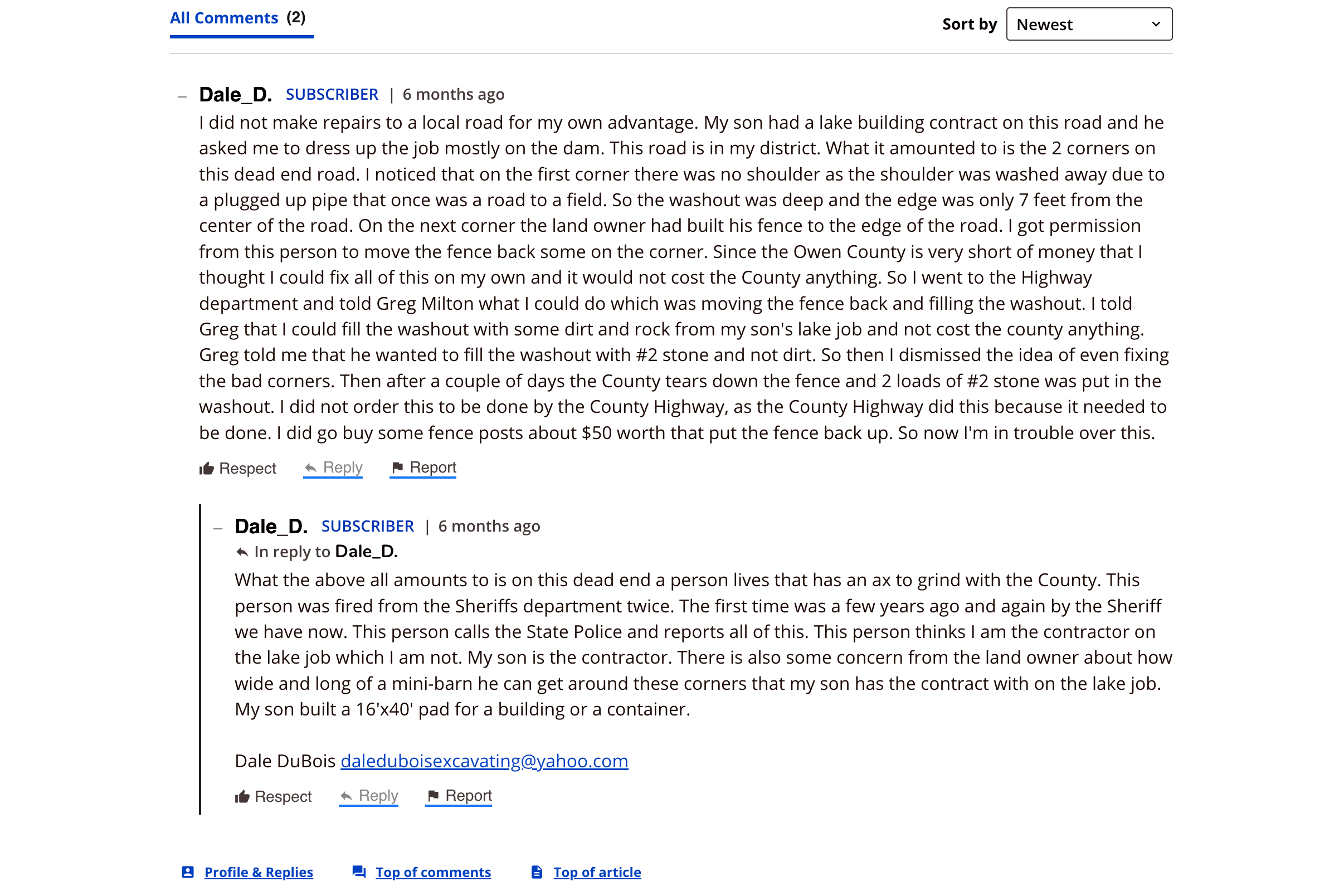 A hearing on Dubois' motion to dismiss is scheduled for May 5.