The City of Bloomington has closed on the sale of the former downtown headquarters of the Showers Brothers Furniture Co.
The Bloomington Redevelopment Commission completed the sale of the Showers Administration Building to Eurton Properties for $400,000 last month, according to a Thursday news release from the city.
The city says it was looking for a buyer who would be willing to "invest substantially" in the building's renovation and provide a space that could be leased for technology and innovation tenants.
Read more: Bloomington businesses to begin Showers Kiln renovation
"Restoring and maintaining the former Showers complex into an area for city government, innovation and trades requires both conservation and collaboration," reads a statement from Mayor John Hamilton. "Selling the Showers Administration building to someone committed to the Trades District as well as Bloomington's past, present, and future satisfies both of those requirements."
The building, located at 601 N. Morton St., was designed in 1916 and originally contained Showers Brothers Furniture Co. offices and a second-floor auditorium with a capacity of 900 seats, according to the release.
Indiana University purchased the building in the 1950s and converted it into the home for the academic publisher Indiana University Press. It served that purpose until early 2013.The building fell under the redevelopment commission's ownership in 2011 as part of the acquisition of 12 acres of property from Indiana University.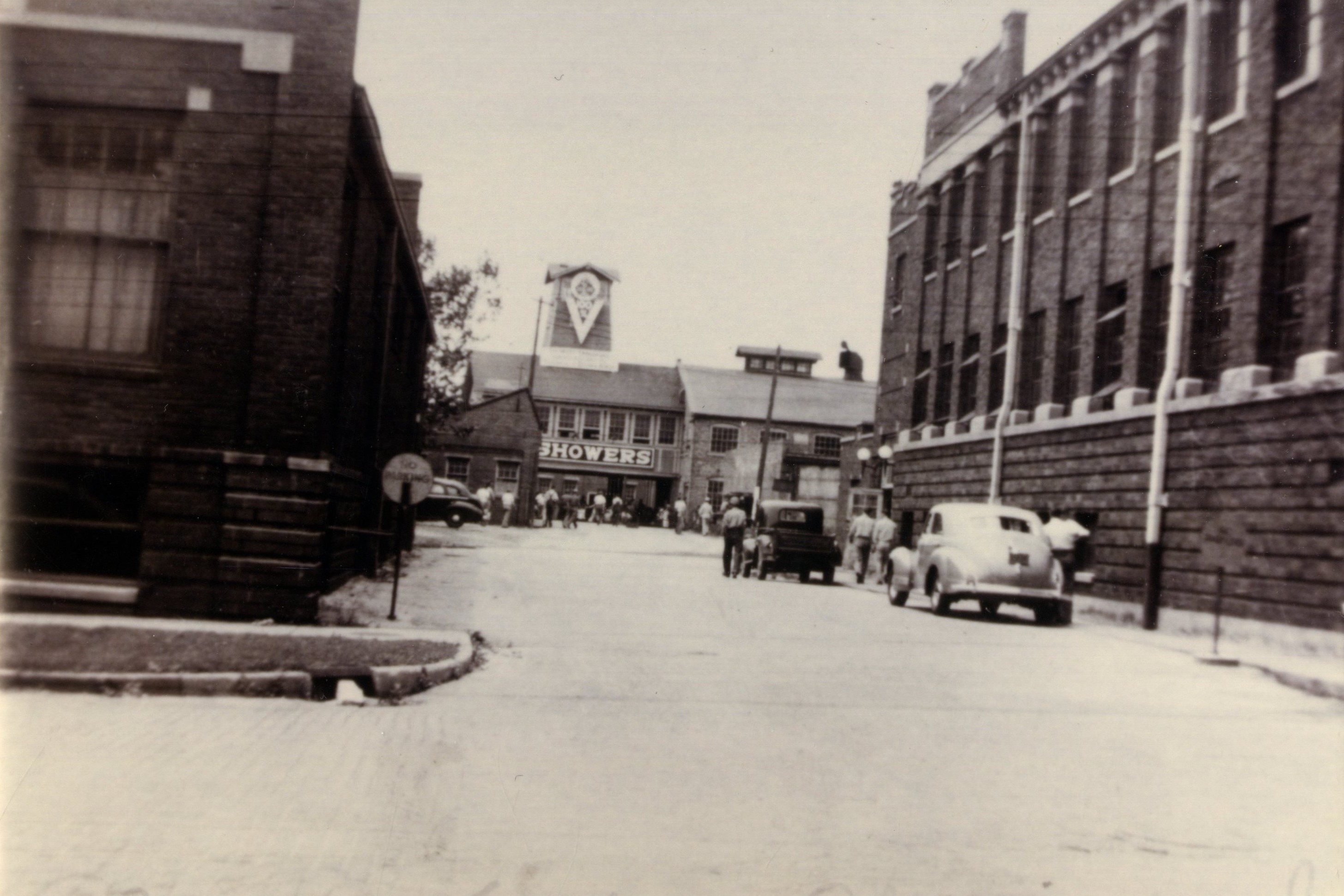 That acquisition also included the building redeveloped into the Mill, the Kiln building, and nearby lots. The properties were redeveloped into the Certified Technology Park and Trades District.
Eurton is in the process of restoring the building's interior, with the upstairs cathedral ceiling already opened up and other aspects of the second-floor renovation ongoing. The company plans to restore the building to its former glory from when it was first built and intends to seek tenants this year, according to the release.
Read more: Bloomington collective looks to re-fire Showers Kiln renovation
"We were lucky enough to make an offer and have it accepted," a statement from Eurton president Shawn Eurton reads. "Now we get to bring the building to its former glory and find a tenant that is the right fit for the space."
Eurton plans to host an open house at the building once the renovation is further along.
More information about the building's history is available on the city's website.