The average age of U.S. city council members is 52, but members of Generation Z are striving to change it.
"It's easy to neglect young people," said Nick Roberts, a 22-year-old Indianapolis City Council candidate. "But at the end of the day, young people have been in the forefront of a lot of the most powerful movements in history."
Roberts, who studies political science and economics at IUPUI, is running as a Democrat to represent District 4. He has been heavily involved in Indiana politics since the 2016 presidential election.
"I was sitting in my living room with my grandma, we were talking and I was so upset about Trump getting elected," he said. "I needed to find [an] outlet for it."
Roberts became Vice President of the Marion County Democrats and started working on campaigns. He gained a social media following as co-chair of Indiana Students for Biden, kicking off his Hoosier political career. 
Running for council as an undergraduate student will pose challenges for candidates like Roberts, including IU sophomore Conner Wright- who is running for Bloomington's City Council.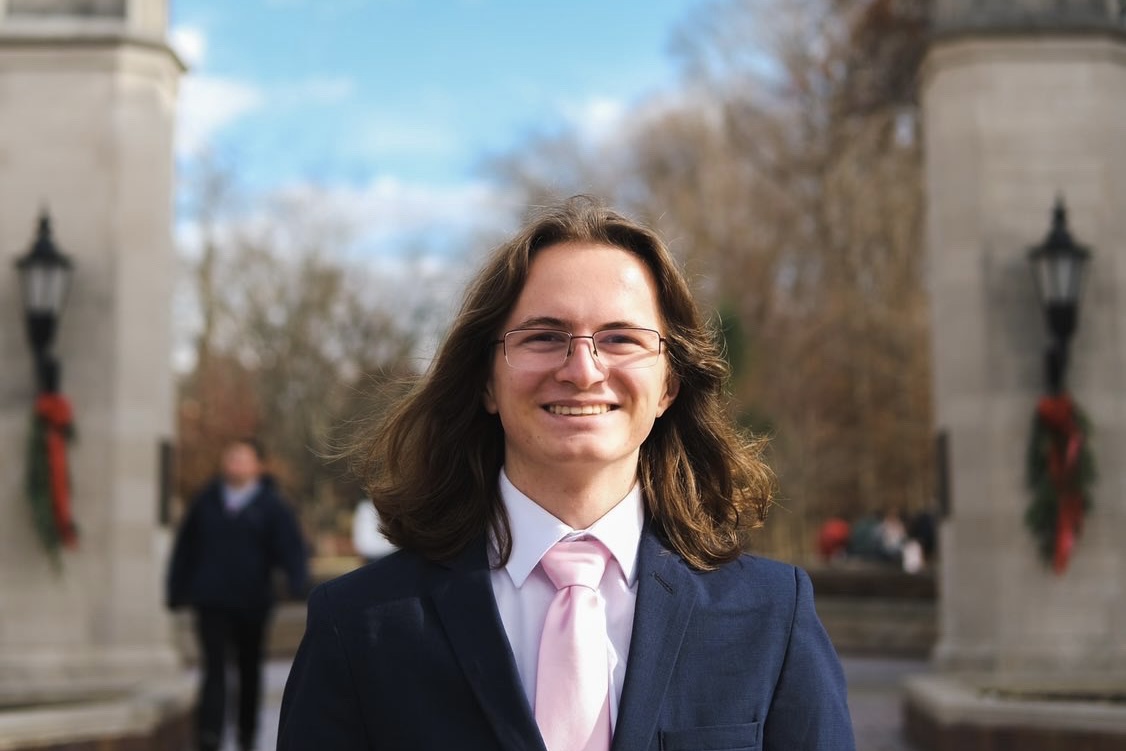 Read more: Here's who has filed for Bloomington City Council as deadline approaches
"School and City Council will come first," Wright said. "But my social life probably would take a small hit. It's already taken a little bit of a hit running for City Council… I don't want to sacrifice my ability as a City Council person just to have more fun."
Wright, 20, is from Noblesville. He has lived in Bloomington for two years, studying political science and public policy analysis.
If elected, Wright would be the first undergraduate student to become a member of Bloomington's City Council. He is running to represent District 3, and said having someone so young in council would ensure students' voices are heard. 
Read more: IU undergrad student Conner Wright running for Bloomington City Council seat
"I don't think any of the City Council members are renters," Wright said. "So having someone like me who has to sign a lease every year to live in the city would definitely help when it comes to passing legislation or changing ordinances. That will help renters and help with housing affordability."
In addition to Wright, 20-year-old IU junior David Wolfe Bender has announced his campaign for City Council District 6. He studies journalism, economics and political science.
While all three young candidates are political trailblazers for Hoosier Gen Z'ers, they are not running for that reason. They are running to make a difference in their communities.
"And I'm not just putting my name on a paper and then getting my name out there for the next gig," Wright said. "I will help people take it [local government] more seriously."
Similarly, Roberts said as a lifetime resident of Indianapolis, he loves giving back to his city and wants to live there for his whole life.
Aside from their impact running for office, many Gen Z'ers are becoming politically active by voting. One in eight voters in the 2022 midterm elections were between the ages of 18 and 30, according to Edison Research exit polls.
"More Gen Z people are realizing that if they don't vote, if they don't run, then their concerns aren't going to be paid attention to," said Paul Helmke, professor at the O'Neill School of Public and Environmental Affairs.
Helmke is the director of IU's Civic Leaders Center, a living-learning center for freshmen passionate about civic and political engagement. Working with and teaching Gen Z students has given him a unique insight on the generation's interest in government.  
"The baby boomers had control for such a long time and overshadowed the next generation and maybe the next two generations," he said. "So it's time for Gen Z to step up."
Helmke believes that is not the only reason Gen Z is so hungry for activism, pointing out that many young people's first political memories were traumatic.
Growing up at the time when The Great Recession gripped the country, Gen Z'ers have continued to see traumatic political events throughout their young lives. 
"They've gone through a lot of trauma," he said. "They've seen a lot of people fighting each other, so I think their approach to politics is kind of like 'Why are you people fighting so much?'"
Roberts and Bender have no opposition in their primaries, but Wright is running against Bloomington incumbent Ron Smith and local resident Hopi Stosberg. The primaries will be held in May.