Editor's note: This story will be updated as we receive more information on each candidate.
The deadline to file for the upcoming 2023 Bloomington City Council election has passed, so this is the final list of candidates.
Under the recently restructured district boundaries, districts five and six have no incumbent, leaving room for at least two new faces on the council.
District 1
Joseph Lee (D)
Lee is a longtime cartoonist for the Bloomington Herald-Times. He is one of two candidates running in the District 1 race.
He is running on issues including affordable housing and homelessness, climate change, infrastructure and fairness and equity.
He says input from residents is critical to addressing the city's challenges.
Lee also has written books on topics including Greek mythology and the history of clowns. He most recently finished a graphic biography of Holocaust survivor Eva Mozes Kor.
Lee's illustrations have been published in the Herald-Times, Our Brown County magazine and Bloom magazine.
Isabel Piedmont-Smith (D)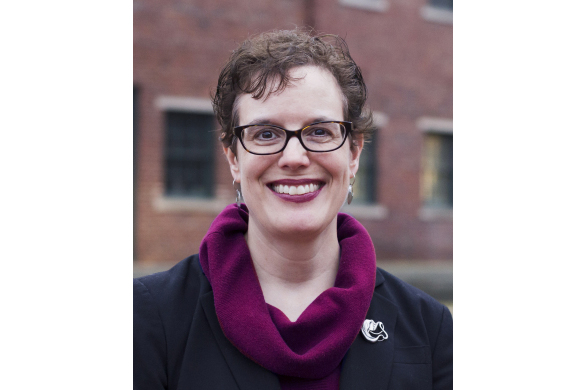 Piedmont-Smith is currently the vice president of the Council and represents what used to be District 5.
She was first elected to the Council in 2007. She served one term from 2008 to 2011 and did not run for re-election in 2011. She was elected again in 2015 and 2019.
Piedmont-Smith says she's running now to follow through on plans for climate action, to make city government more transparent and to strengthen the local social safety net. She is focusing on issues including affordable housing, child care, food security and health care initiatives.
Piedmont-Smith served as fiscal officer and department administrator for the Department of French and Italian at Indiana University from 1998 to 2022.
She is a Bloomington native and graduate of Bloomington High School South. She received her bachelor's degree in history from Oberlin College and her MAT in social studies education from Boston University.
District 2
Last year's redistricting put two sitting city council members in the new District 2, meaning they'll face off against each other for the seat.
Kate Rosenbarger (D)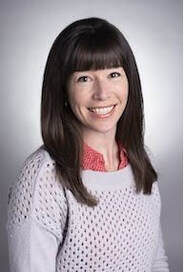 Rosenbarger has served on city council since January 2017. She was last elected in 2019 to serve District 1.
She works in community development and housing affordability. She has served as executive director for TEDxBloomington and as deputy campaign manager for Liz Watson for Congress.
Rosenbarger graduated from the IU Maurer School of Law and the School of Public and Environmental Affairs.
Sue Sgambelluri (D)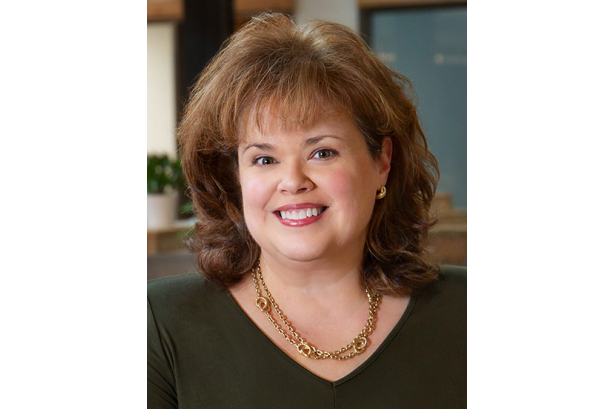 Sgambelluri is the current Council president and represents the old District 2. She was elected to the city council in 2019.
Sgambelluri says she's running to support residents' involvement in city government and to contribute to decisions that ensure Bloomington's long-term resilience and sustainability. She says the most important issues this election are economic resilience, equity, sustainability and support for vulnerable residents.
Sgambelluri has worked at IU since 1992 and is director of development for the College of Arts and Sciences.
She also has worked in leadership and advisory roles with Habitat for Humanity, South Central Indiana Housing Opportunities, the CDBG Block Grants Citizens Advisory Committee and the Jack Hopkins Social Service Funding Committee.
District 3
Carl 'Brett' Heinisch (R)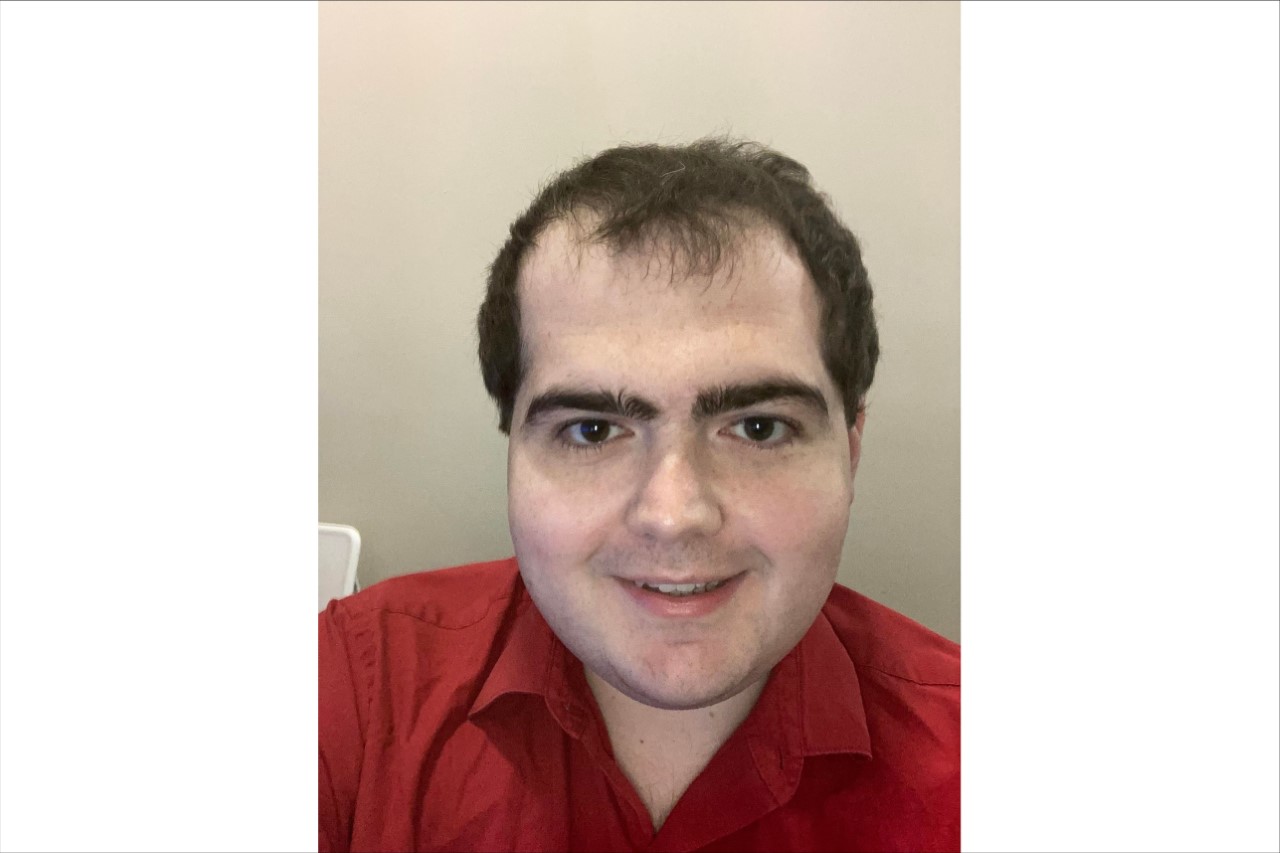 Heinisch is the only Republican running for a seat on city council this election cycle. He says he wants to provide voters with an alternative ballot option and serve the community.
Heinisch has interned for current U.S. Sen. Todd Young, former U.S. Rep. Luke Messer and current U.S. Rep. Larry Bucshon. He was also a delegate to the 2016 and 2022 Republican state conventions.
He studied political science as an undergraduate at IU and later received his master's degree in public affairs from IU's O'Neill School of Public and Environmental Affairs in Indianapolis.
Ron Smith (D)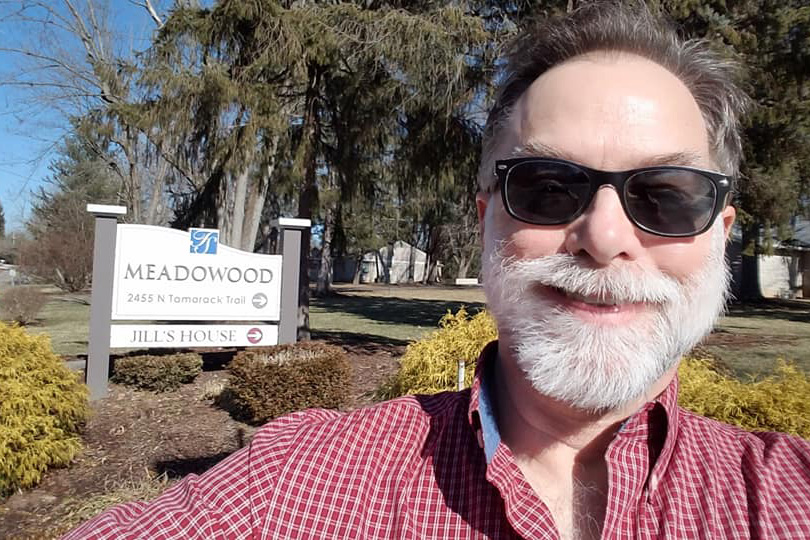 Smith, the incumbent for District 3, has served on the city council since 2017.
Smith says he's running for re-election to ensure people who feel shut out of local government are represented. He says managing the pace of growth in Bloomington as the most important issue this election.
Growth, he says, is important but that, if it happens too fast, can have negative impacts, such as high housing costs, rising taxes and more crime.
Smith has more than 30 years' experience as a social worker and in state government. He first moved to Bloomington in 1974 to study at IU and has been a resident ever since.
Hopi Stosberg (D)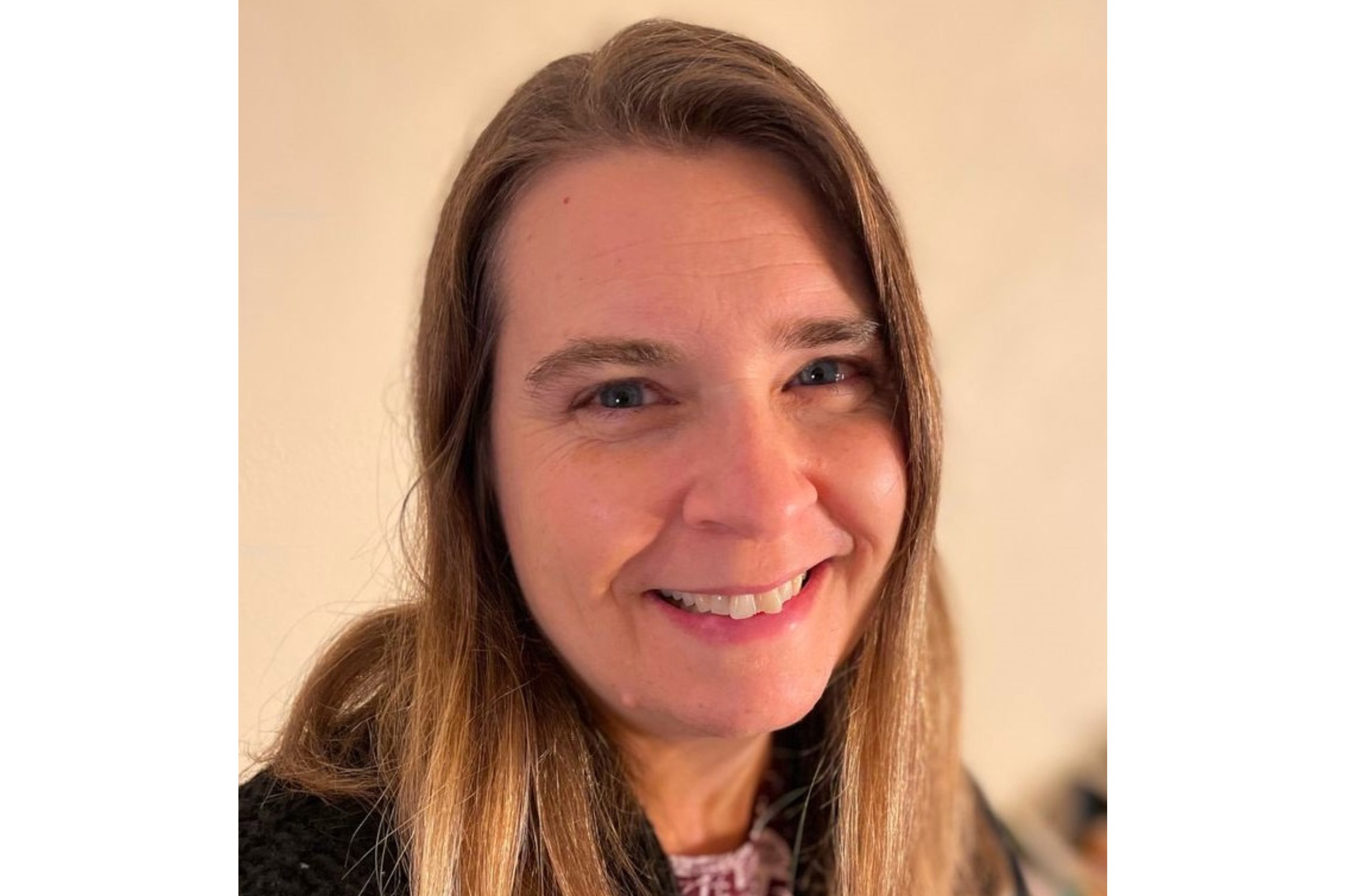 Stosberg is a long-time local volunteer who wants to use that experience to bring a fresh perspective to local government.
Stosberg says she wants to address issues including affordable housing, accessibility to city services, education and childcare.
She has been involved in the parent-teacher organization at University Elementary School, where her daughter studied. She served as president and vice president for a combined five years and chaired the fall campaign and learning festival.
She also has volunteered at the Interfaith Winter Shelter and co-chairs a group that assists refugee families with housing, employment and education.
Stosberg has lived in Bloomington with her spouse and children since 2013.
Conner Wright (D)
Wright is one of two IU students running for a seat on city council this election cycle and is an advocate for younger representation in local government.
He says the city needs to address the lack of public transportation, access to housing and protections for pedestrians. Housing affordability is the most significant issue this election, according to Wright.
He is a sophomore pursuing a dual degree in business and political science. He grew up in Noblesville and attended Fishers High School before he moved to Bloomington.
Wright currently serves as vice president for IU College Democrats, was involved in his high school Democrats and has interned with the City of Fishers.
District 4
Dave Rollo (D)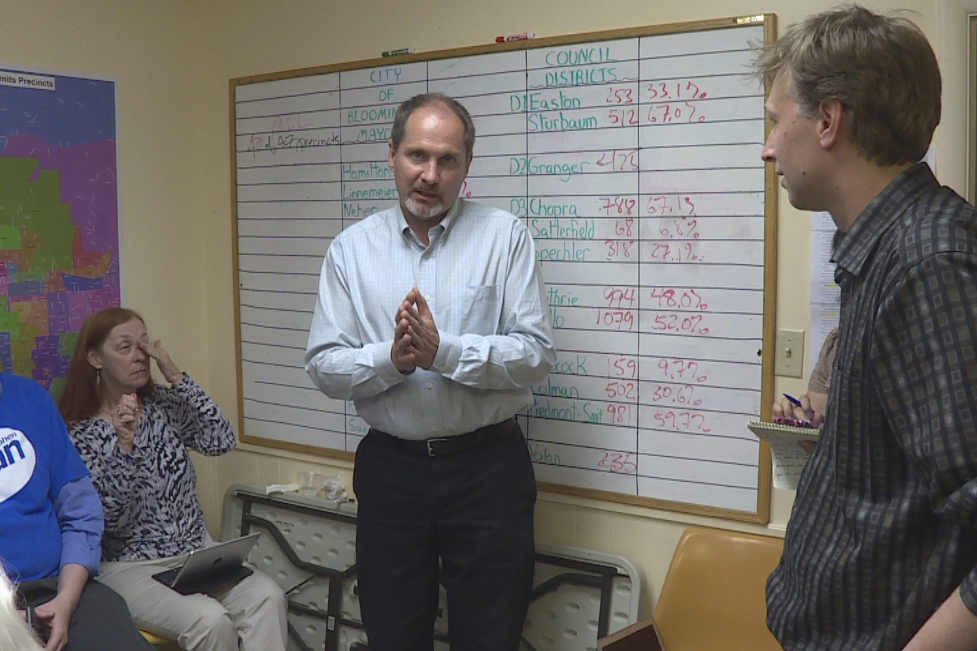 Rollo, the incumbent for District 4, is running unopposed. He has served on the city council for 16 years and served three terms as president.
On his website, Rollo says his policy priorities include keeping Downtown Bloomington vibrant and scaled to pedestrians, promoting a resilient local economy, preserving and enhancing neighborhoods, and protecting and expanding natural areas while promoting green infrastructure.
Rollo has more than 20 years of public service and has served on 15 city boards, commissions and task forces. He has been a member of the Monroe County Democrats for about 30 years and has worked on congressional campaigns for Frank McCloskey, Baron Hill and Jim Jontz.
He also has worked as a research scientist at IU in micromolecular biology.
District 5
The recently redrawn District 5 seat has no incumbent. It includes parts of what were previously districts three, four and five.
Jenny Stevens (D)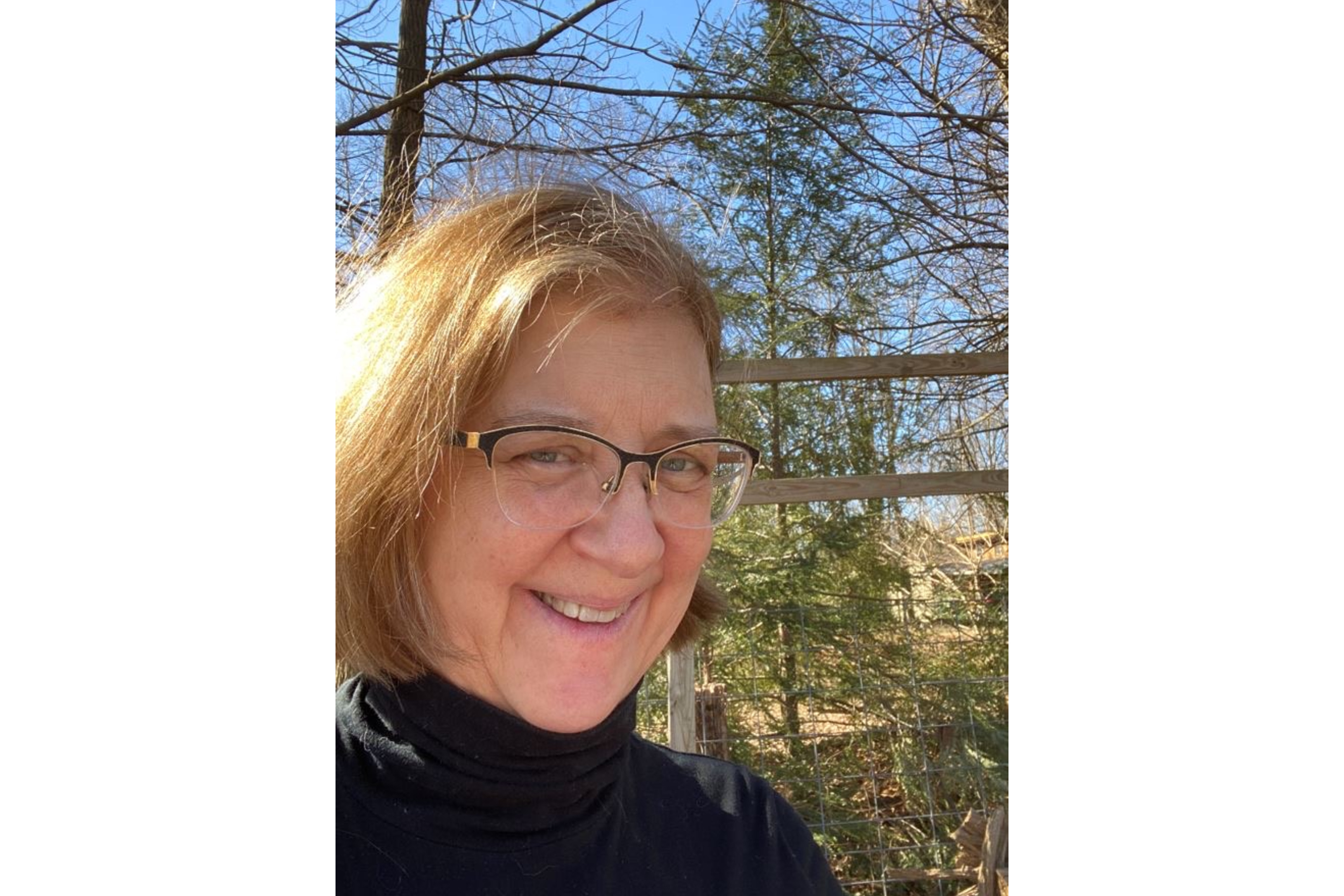 Stevens is a Bloomington resident who has worked for years in leadership roles in education and health care.
She is running on issues including infrastructure, affordable housing and public safety.
Stevens said one of her primary concerns with local government is what she calls a "breakdown in collaborative and civil discussions" between elected officials.
Stevens said she hopes to promote collaboration if she's elected — not just among elected officials, but between them and their constituents. She says diverse perspectives make for better comprehensive planning.
Stevens has lived in Bloomington since 1995 and has worked on several community initiatives through the Monroe County Community School Corporation, TEDxBloomington, Girl Scouts and Leadership Bloomington-Monroe County.
Shruti Rana (D)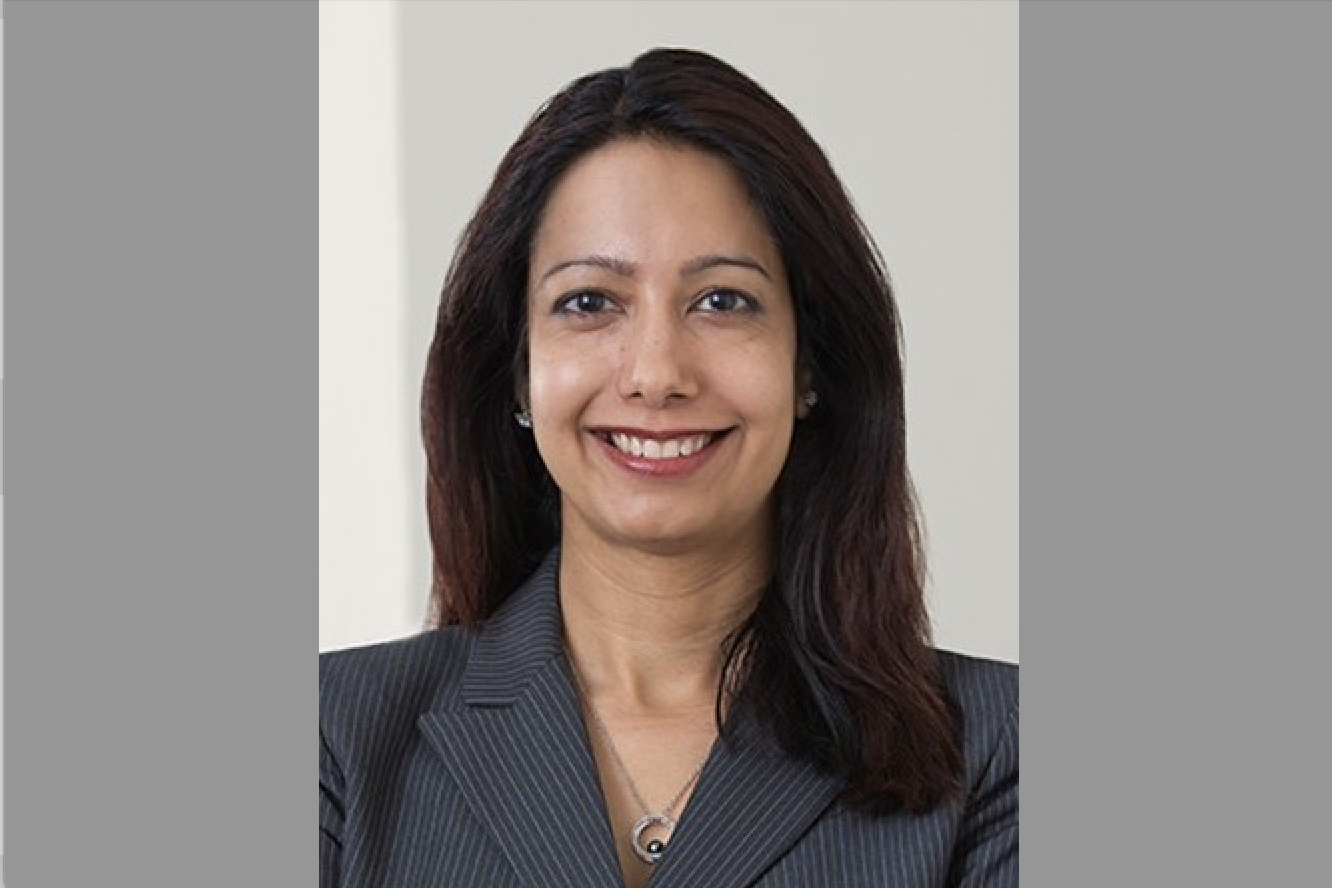 Rana currently serves as the Democratic representative on the Monroe County Election Board and is a member of the Board of Public Safety.
Rana says she wants to focus on promoting civil and human rights for residents. She intends to do this by working on areas such as expanding resources for childcare and healthcare and supporting sustainable development.
Rana is senior assistant dean of curricular and undergraduate affairs in the Hamilton Lugar School of Global and International Studies and professor at the Maurer School of Law.
District 6
Like the fifth district, District 6 is vacant. It was established during the city's redistricting process last year.
There is only one candidate running for the seat now that his opponent Benjamin Appleton (D) withdrew.
David Wolfe Bender (D)
Bender is an undergraduate IU student who says city council needs younger representation, as thousands of Bloomington's residents are students.
Bender is running on what he calls "people-centered priorities," which include affordable housing and improved accessibility for pedestrians and bicyclists. He says affordable and attainable housing is his top priority and will lead the city to future economic and community development.
Bender is a junior at IU and studies journalism, economics and political science. He is the current director of city and local government relations for IU student government and serves on the Bloomington Parking Commission. He also has worked for the Indiana Daily Student.
Read More: Candidates officially file for Bloomington mayor
At-Large Seats
Three of the city council's nine seats are at-large. Anyone who lives within city limits is eligible to run.
Susan Sandberg (D), an at-large representative and former city council president, has filed for the mayoral race, leaving her seat up for grabs.
Council member Jim Sims (D) did not file for re-election.
Isak Asare (D)
Asare did not respond to a candidate questionnaire.
Matt Flaherty (D)
Flaherty is a current at-large representative on city council who has served since 2017. He says he's running to continue working toward making Bloomington more sustainable, equitable and inclusive.
Flaherty says the most important issue this election cycle is Bloomington's long-term future. He wants to address topics including housing affordability, public safety and climate change.
He also says he wants to make policy more equitable the public engagement process more inclusive.
Flaherty works in clean energy policy for the nonprofit Clean Energy Works. Before that, he worked for the IU Environmental Resilience Institute, where he provided technical assistance to local governments on climate action.
Flaherty has lived in Bloomington since 2007, when he moved to study at the IU Maurer School of Law. He holds a J.D. and master's degrees in public affairs and environmental science from the O'Neill School of Public and Environmental Affairs.
Andy Ruff (D)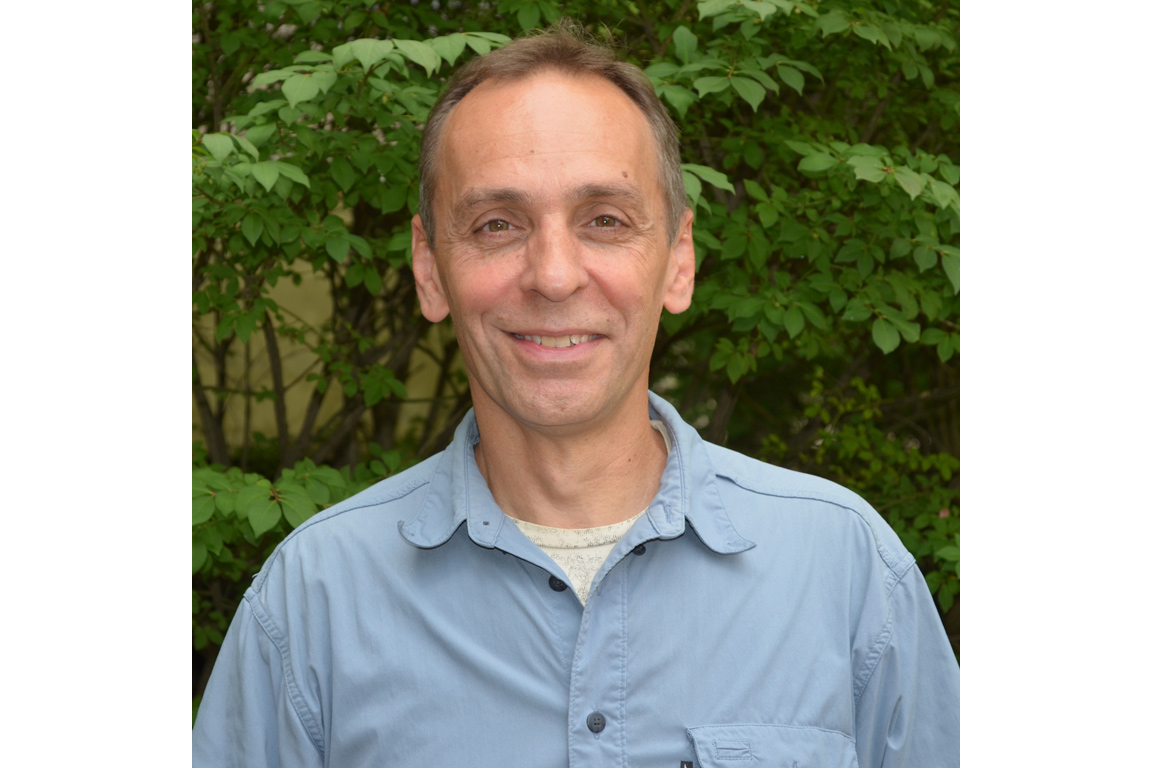 Ruff is a former city council member and once ran for U.S. Congress. He served five terms on city council but lost in the 2019 primary.
Ruff is a Bloomington native and has worked as a county employee, a community organizer, a high school science teacher and an academic adviser at IU at the College of Arts and Sciences.  
Ruff earned an undergraduate degree from Cornell University and a teaching certification and master's degree in public and environmental affairs from IU.
Jonas Schrodt (D)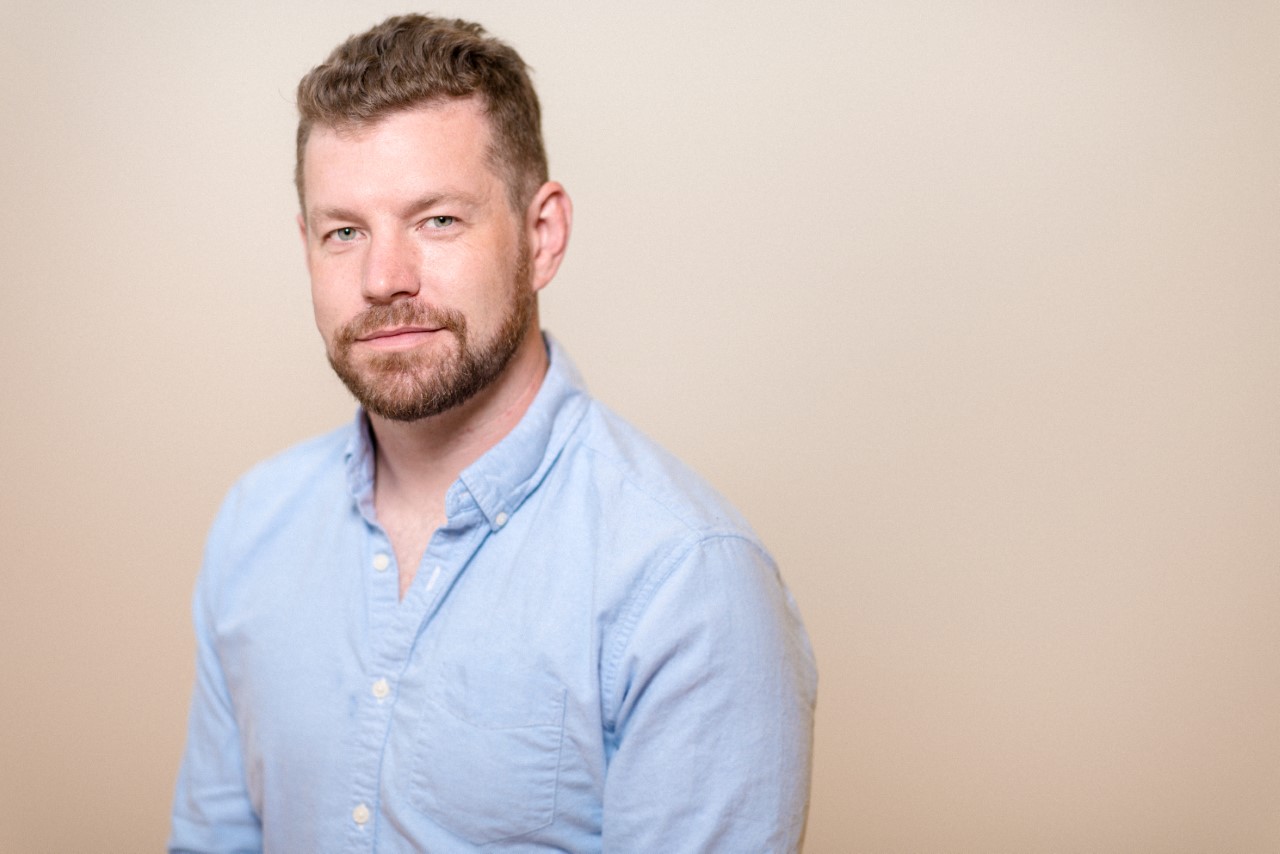 Schrodt is a Bloomington resident and a member of the city's LGBTQ+ community. He says he's running to advocate for sustainable and socially conscious growth and progressive values.
Schrodt says city government should provide more resources for addiction services and homelessness. Housing is the most important issue to him.
Schrodt works at Brown County Winery and serves on the executive board of the Hoosier Trails Council of the Boy Scouts of America, teaches martial arts to children and performs at the Comedy Attic. 
Ryne Shadday (D)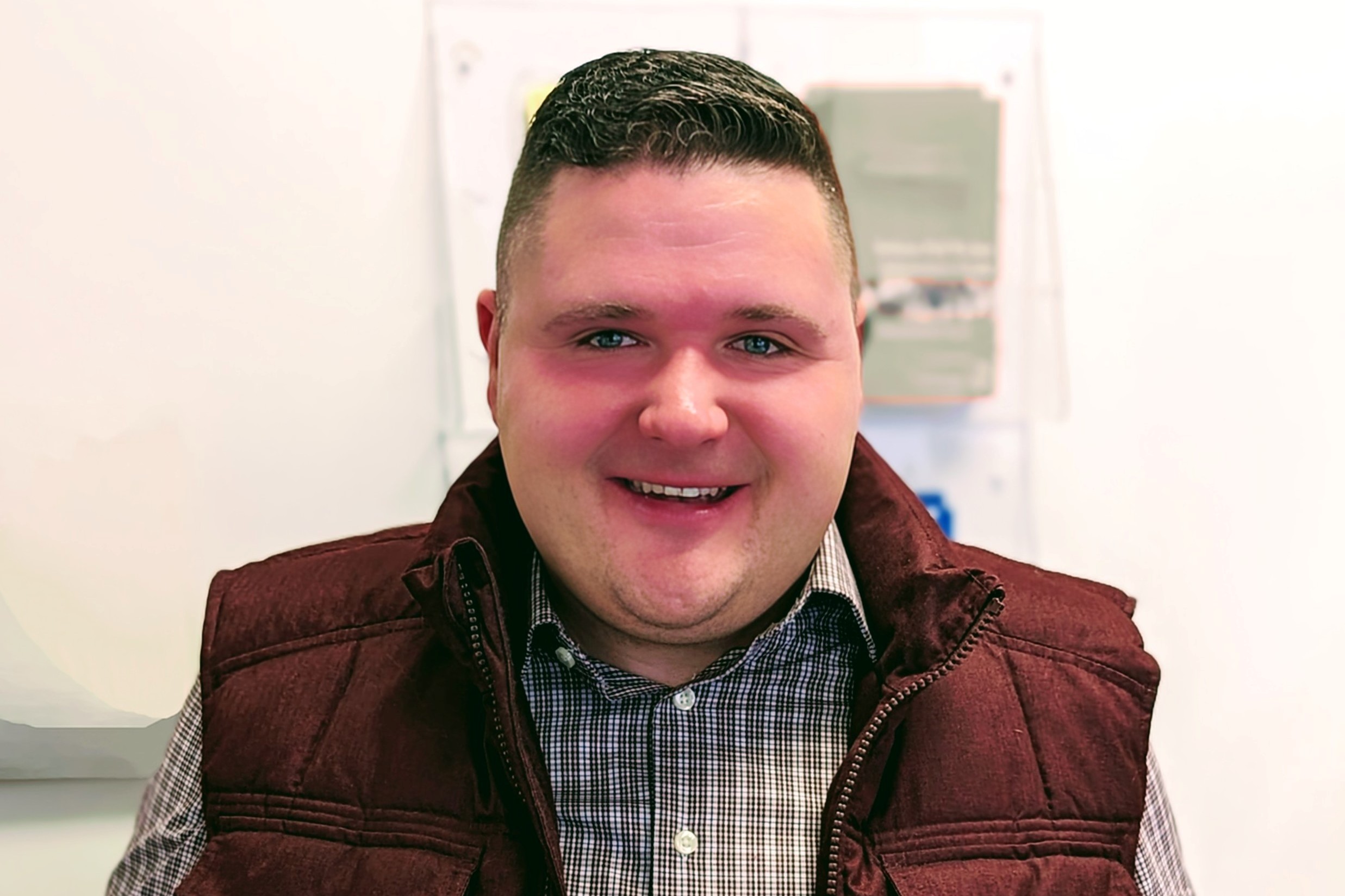 Shadday is a local real estate agent who serves on several city committees and councils.
He is campaigning on promises of promoting transparency between city and county governments; economic growth and vitality with a focus on sustainability; long-term plans for affordable housing; and a commitment to housing those experiencing homelessness.
Shadday says he's focused on improving housing in Bloomington.
Shadday works at Trueblood Real Estate and is secretary for the IU LGBTQ+ chapter of the Alumni Association; on the Bloomington Board of Realtors Board of Directors; and representative for the Bloomington Board of Realtors on the Owen County Economic Development Corporation.
Lois Sabo-Skelton (D)
Sabo-Skelton is the former president of the Monroe County Community School Corporation Board of Trustees. She describes herself as an advocate for women, children and arts in education.
Sabo-Skelton says the city should address poverty, homelessness, food shortages personal safety and health issues. Diversity, equity and inclusion are the mainstay principles to be considered in doing so, she says.
Sabo-Skelton served on the Monroe County school board for more than a decade and stepped down in 2019.
She also has served as an adjunct instructor at Ivy Tech, a music director for various theatre organizations in Bloomington and a concertmaster for several performances and venues.
Stephen Volan (D)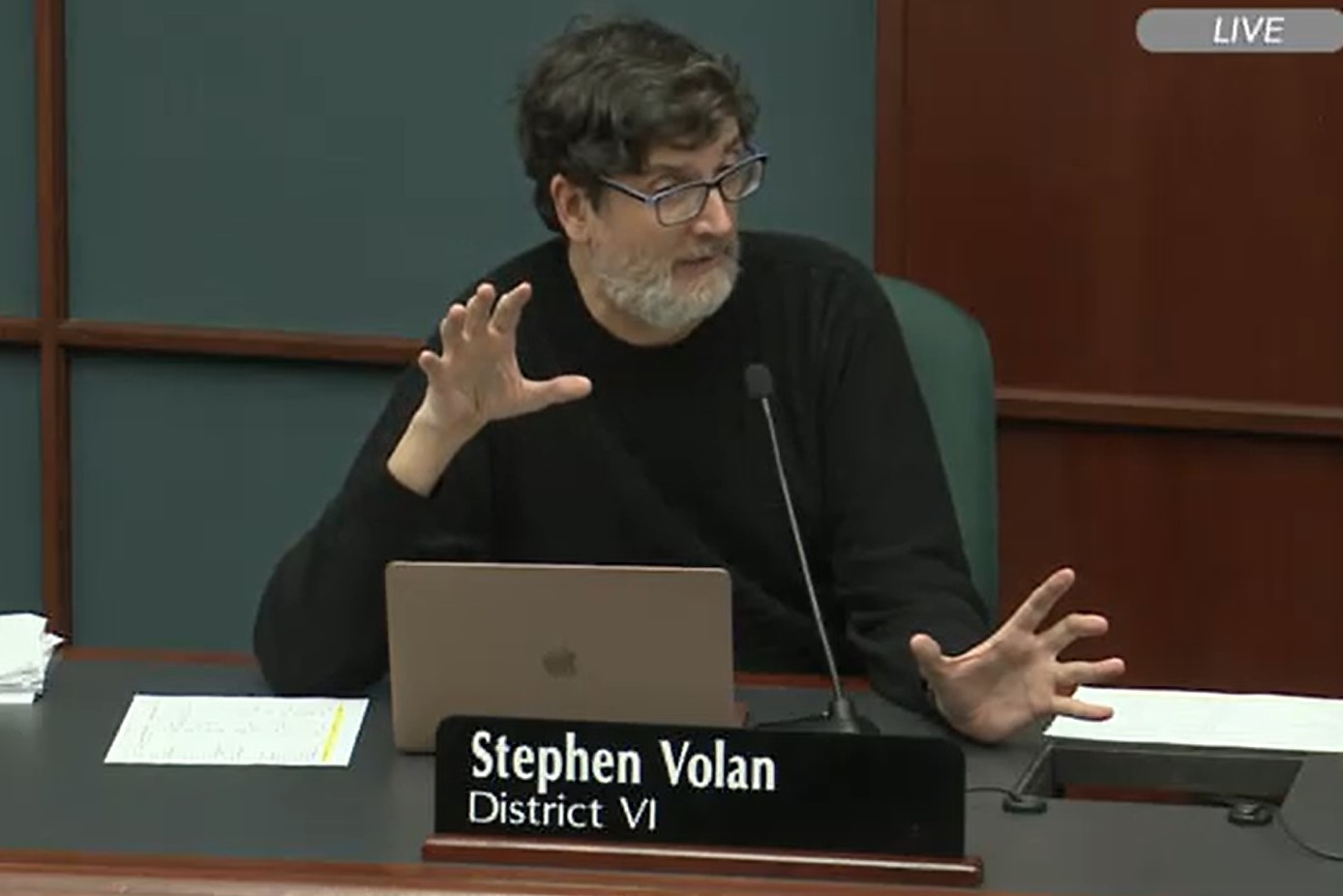 Volan is a long-term city council member who most recently represented the city's former sixth district.
After last year's redistricting, his home was placed in the new District 4. He opted not to run against his colleague Dave Rollo for the District 4 seat.
Volan has held various titles during his time on the city council, beginning in 2004. He served as vice president in 2007 and parliamentarian in 2009, 2010 and 2016.
He also served on the city's parking commission and the board of directors for the Monroe County Solid Waste Management District.
Volan is originally from northwest Indiana and has lived in Bloomington since 1986. He obtained his bachelor's and master's degrees from IU.
Volan did not respond to a candidate questionnaire.