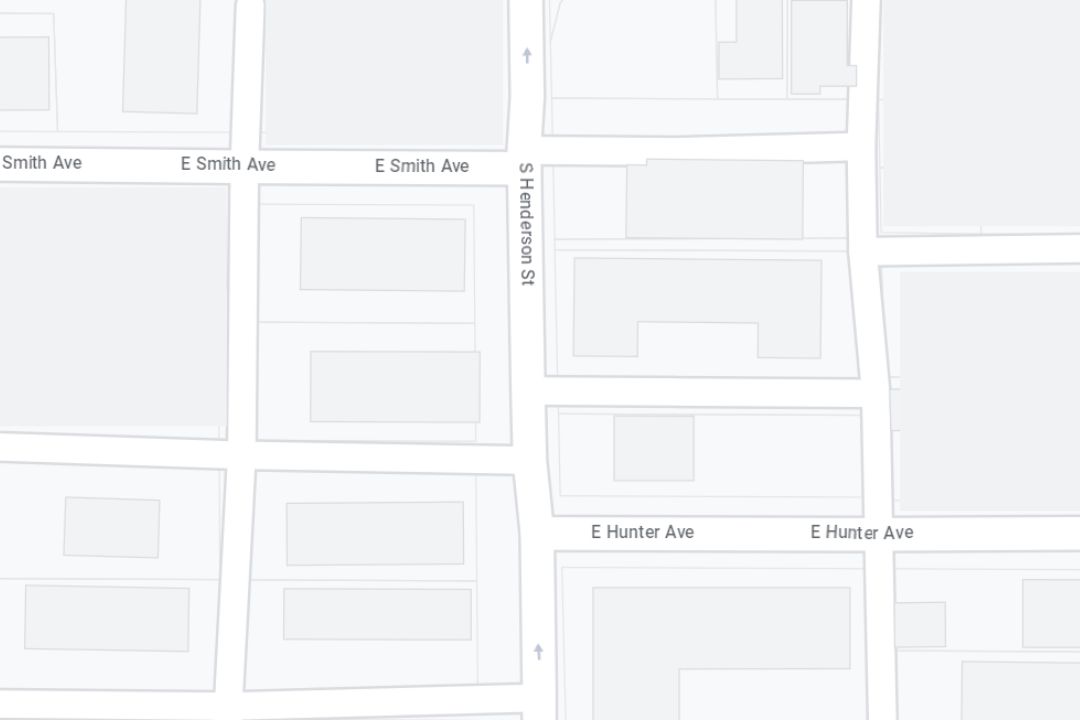 This story has been updated for clarification.
The City of Bloomington recently built a new bike lane at the end of Henderson this summer, causing confusion for some citizens. The bike lane acts as an East-West connection between Smith and Hunter streets.
James Shanahan, professor at the IU Media School, said he rides his bike north up Henderson every morning. He does not even use the new bike lane because it only goes south.
Shanahan bikes in the left bike lane which also contains cars. It is harder for cars to pass around him since there is only one lane designated for driving.
"It's confusing and worrisome," Shanahan said. "I worry that a car will get in the bike lane going the wrong way."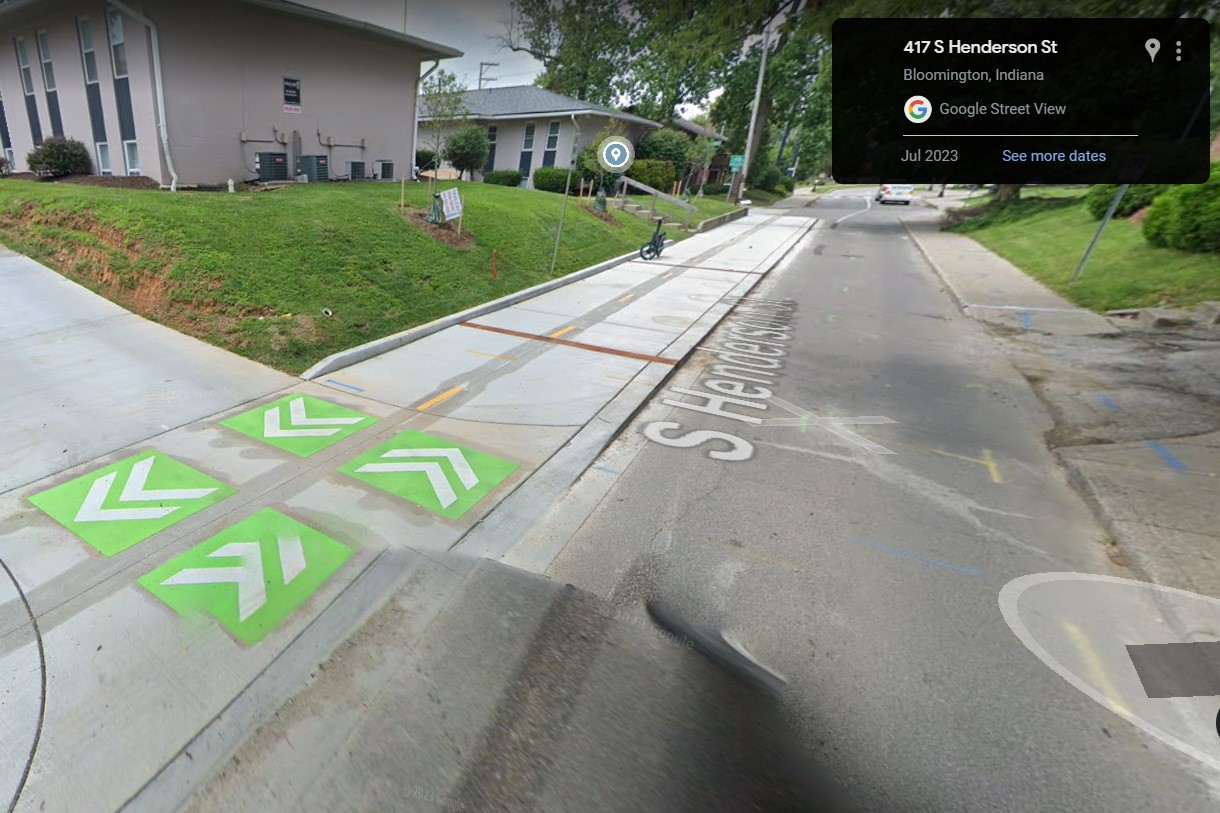 Shanahan said the new bike lane can cause extra confusion at the beginning of the school year when people come back to school. With so much going on at the four-way stop sign when the bike lane begins, he thinks it might be easy for new people to make a wrong turn. He thinks a clearer sign should be added to better explain how to use the bike lane.
Read more: 7-line protected bike lane officially opens Wednesday
Neil Kopper, project engineer assigned to the project, said this stretch of Henderson used to be a two-lane one-way road for cars traveling north up Henderson. Now, the left lane is closed to cars and is restricted to bikers and pedestrians. The lane runs for two blocks. The first block provides space for bikers to travel south down Henderson. The second block is built like a sidewalk; bikers and pedestrians can travel both ways.
Even though the left lane is now fully designated for bike and pedestrian use, cars still have to share the right side of the road with bikers traveling north up Henderson.
"I'm not worried about it," Kopper said. "There may be some people who it's not intuitive for the first time they come through, but I don't have a concern about it." 
Beth Rosenbarger, assistant director of planning and transportation at the City of Bloomington, said the bike lane addition was part of the Transportation Plan approved by City Council in 2019. The public also contributed their thoughts through online Google comment forms and surveys.
"Henderson is a narrow and challenging street," Rosenbarger said. "We're always having to look at how much space is available, and how to make that space work for people who are walking, bicycling, taking transit and driving."
The city spent just under $200,000 to build a contraflow bike lane.
"It's a type of bike facility where it's a one-way street for cars, and bicycles have a lane to go the opposite direction that cars are," Rosenbarger said. "People who are headed northbound on Henderson are already going to be in the right lane, and they continue northbound in that right lane."
Read more: Can Seventh Street Still Accommodate Buses After Bike Lane Construction?
Rosenbarger said while the bike lane solves the East-West connection, she was not able to build a northbound bike lane to connect Second Street to Hunter Street.
"That's a little bit of a missed segment," Rosenbarger said. "That's a challenge to figure out how to address that for people because the space is limited. It solves an east-west connection issue that was really needed for people, but it can't solve everything."
The League of American Bicyclists rated Bloomington as a gold level bicycle friendly community. Rosenbarger said this one bike lane project will not boost the city's rating but will contribute to the effort to improve the rating.
"The whole is greater than the sum of the parts," Rosenbarger said. "So that is where we look at a network and how we improve our network across the community. This project is a part of improving a network for bicycling."
The city plans to build a Hawthorne and Weatherstone neighborhood greenway and the West Allen Street neighborhood greenway. Neighborhood greenways are meant to reduce traffic volume and speed to promote a safer walking and biking environment.
"It was already being shared with bicycles fairly successfully," Shanahan said. "Sometimes it might be that it's better to actually do nothing than do something."