Republican Jackson County Council member Dave Hall announced his bid for the District 62 seat in the Indiana House of Representatives.
Hall has lived in Jackson County his entire life and was first elected as an at-large representative to county council in 2015. He is a crop insurance agent and father of three.
"With the experience that I've gotten in the last five years with the council, I think I have a good perspective on what individual needs there may be in each county," Hall said.
Hall said he planned on running in District 73 but the new legislative maps shifted his home into District 62, along with Brown County and parts of Monroe County.
"This is my backyard," he said. "I'm 35 minutes from Bloomington and 45 minutes from Nashville."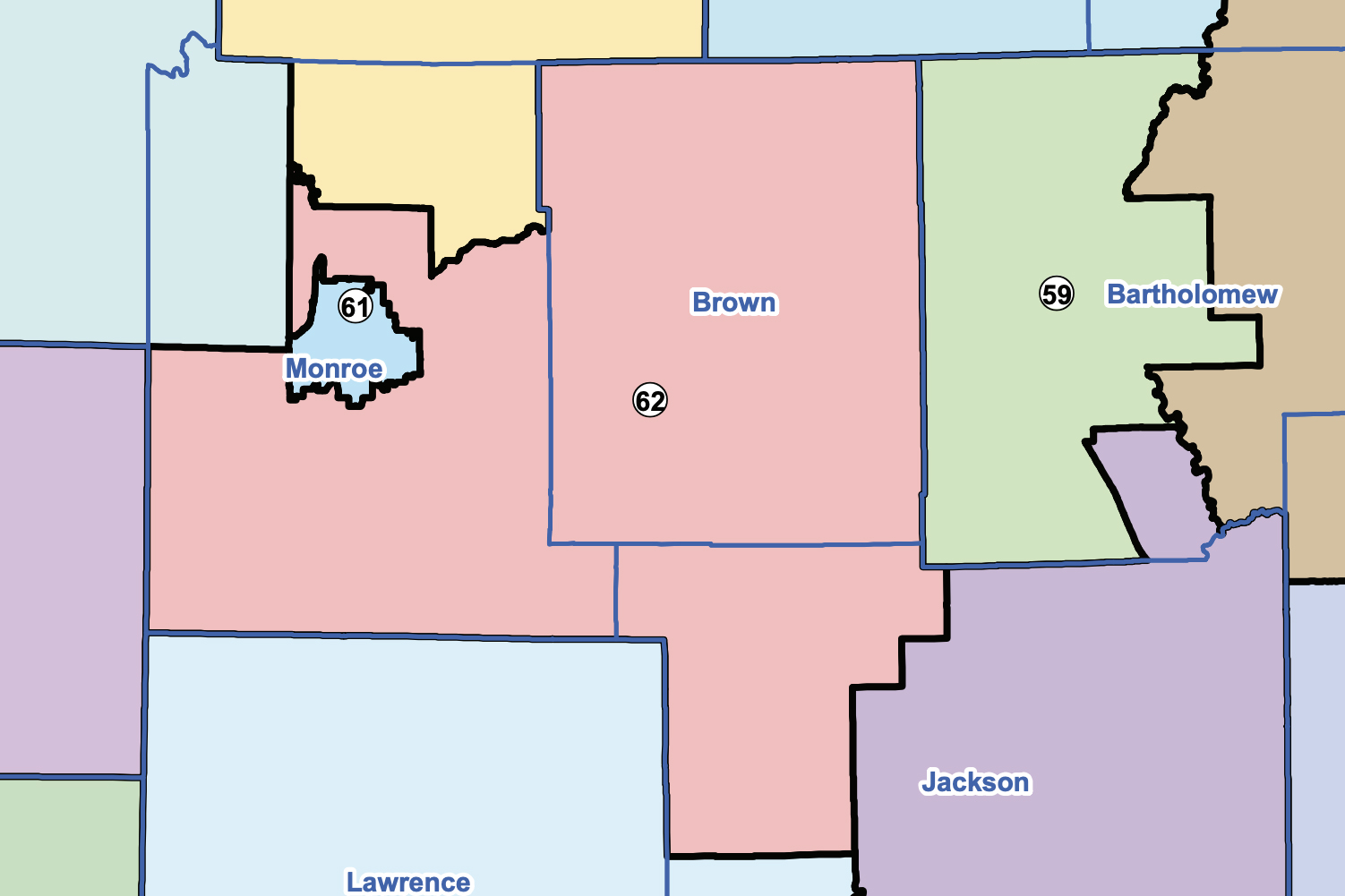 Hall said he is an outsider in Monroe County but does not think of himself as a polarizing Republican.
"I'm going to be right of center," he said. "So, I'm not asking people that may be left of center to take three steps to vote for a super far-right candidate. 
Hall is pro-life, pro-second amendment, and believes in providing stronger protections for election security. 
He said his biggest achievement as a Jackson County Councilor is establishing a work release facility, as opposed to expanding the county jail. The facility opened earlier this year and houses up to 150 people. 
"It's a treatment-based facility," he said. "When they come in, we have a therapist that assesses what issues they've got and how to address those, and teaches them basic life skills, like balancing a check book." 
Hall cannot officially declare his candidacy with the state until Jan. 5. Currently, he is the only Republican to announce a bid in the district.
READ MORE: Monroe Co. commissioner Githens announces bid for Statehouse