In Bloomington's Exclusive Smoke and Vape, shoppers can find all sorts of marijuana accessories and legal alternatives. But no marijuana.
Cannabis remains fully illegal in Indiana.
Ohioans voted last week to make recreational marijuana legal in their state. Challenges lay ahead in the Ohio statehouse, but if the referendum becomes law Indiana will be surrounded on three sides by recreational marijuana states.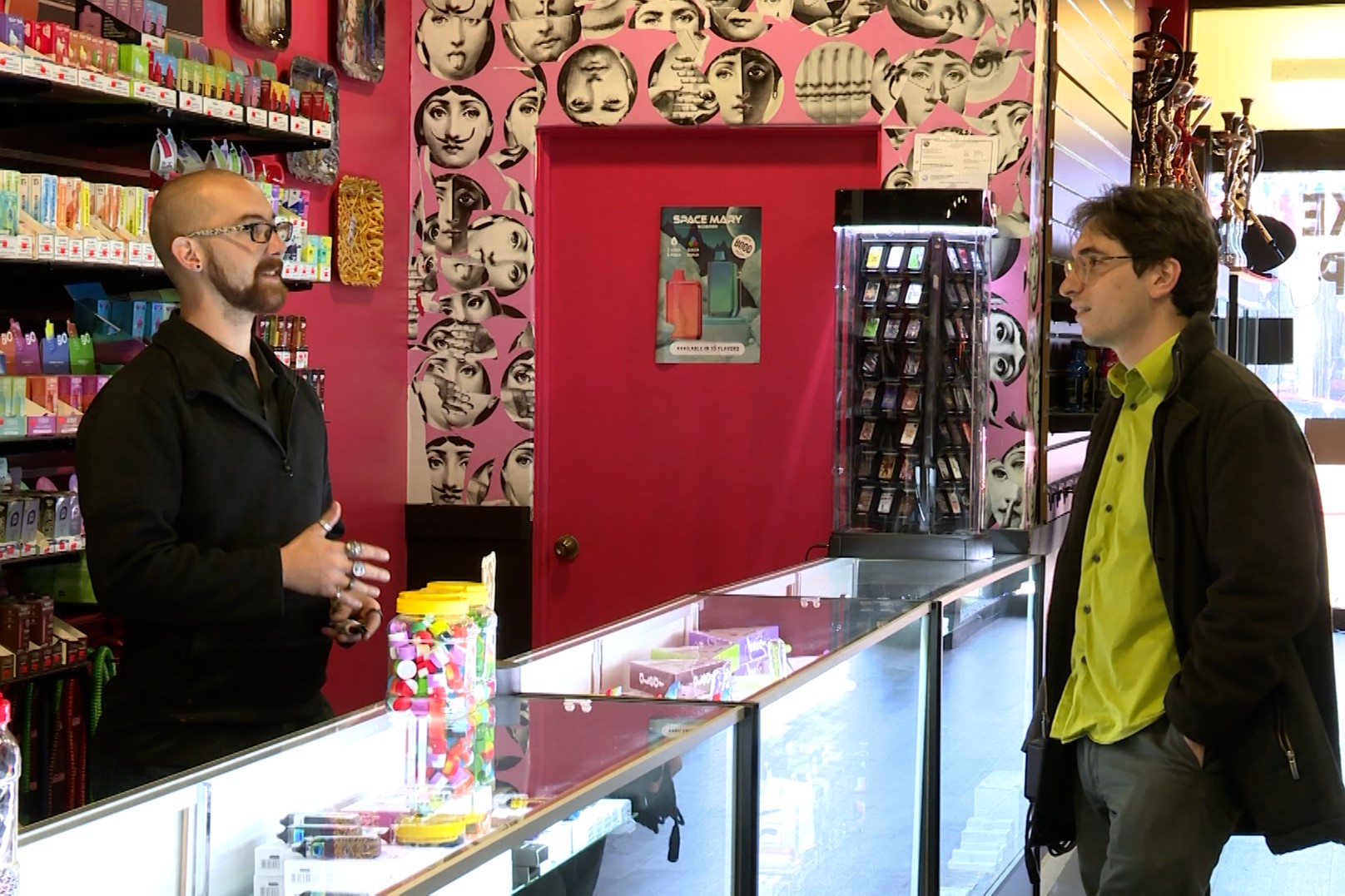 Read more: 'Just say no' didn't actually protect students from drugs. Here's what could
Some Hoosiers like Charles Slaten, an employee here at Smoke and Vape, have been going out of state to smoke.
"I've gone to Denver, Colorado, to purchase it before even Illinois was legal," he said.
Slaten said he's used marijuana to manage chronic pain and PTSD. He watched the Ohio vote closely.
"I saw them legalize it. I read the report," Slaten said. "I'm like, Indiana is way behind all the other states."
Read more: Delta-8 in dispute: following attorney general's guidance, industry files suit
Like Hoosiers, Ohioans have been pouring money into dispensaries across state lines. Ohio attorney Tom Haren worked with the coalition that pushed for the referendum so they wouldn't have to.
"Ohioans had seen over the last 10 years that regulated markets work," Haren said. "They've been to Michigan, they've been to Illinois."
States have been moving fast to create legal markets. This year alone, Delaware and Minnesota legalized marijuana, and Kentucky started allowing medical use. Indiana did not.
But that doesn't mean it's an unpopular idea.
Read more: Cannabis decriminalization gets historic hearing but no more this year
Ohio's referendum passed with 57 percent approval. A study by Ball State University and Indiana Public Broadcasting last year showed 85 percent of Hoosiers want marijuana to be legal in some form.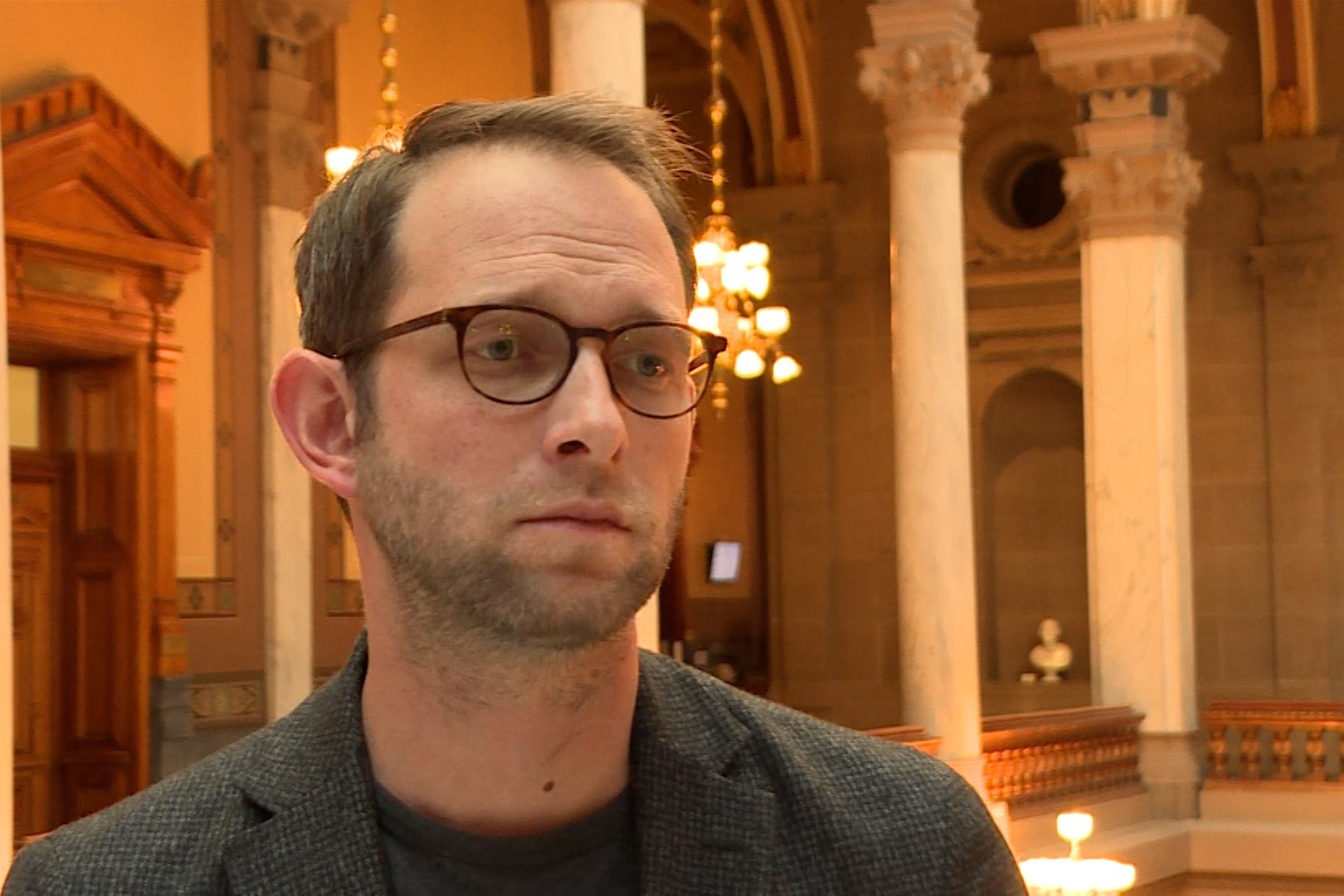 Blake Johnson is a democratic state representative from Indianapolis. He thinks if Indiana held a referendum today, there's a good chance legalization would pass.
"The reason Ohio has been able to legalize is because they put it to the voters. In the state of Indiana, voters aren't allowed to bring forward a ballot initiative," Johnson said. "What are we afraid of? Why are we so afraid of the people who have entrusted us with these jobs, to hear what they have to say definitively on an issue?"
Watch: Hoosiers spending big at Michigan dispensaries
Indiana is one of 24 states that don't allow referendums. But last session, numerous lawmakers, mostly Republicans, introduced bills at the statehouse that would legalize marijuana in some form. None of them made it to a vote.
Johnson was one of those lawmakers.
"What I'm asking for is a debate on the floor. We can talk about public health, we can talk about economic revenue, we can talk about anything everyone wants to talk about on this debate. But then let's have a vote and see where it lands," he said.
Lawmakers are discussing marijuana, just not on the floor.
Members of a study committee convened at the statehouse November first to discuss legalization and make recommendations.
Proponents argued legalization would reduce conviction rates and increase tax revenue.
Ashton Eller from the Indiana Chamber of Commerce spoke against marijuana, citing workplace safety concerns for cannabis users at industrial jobs.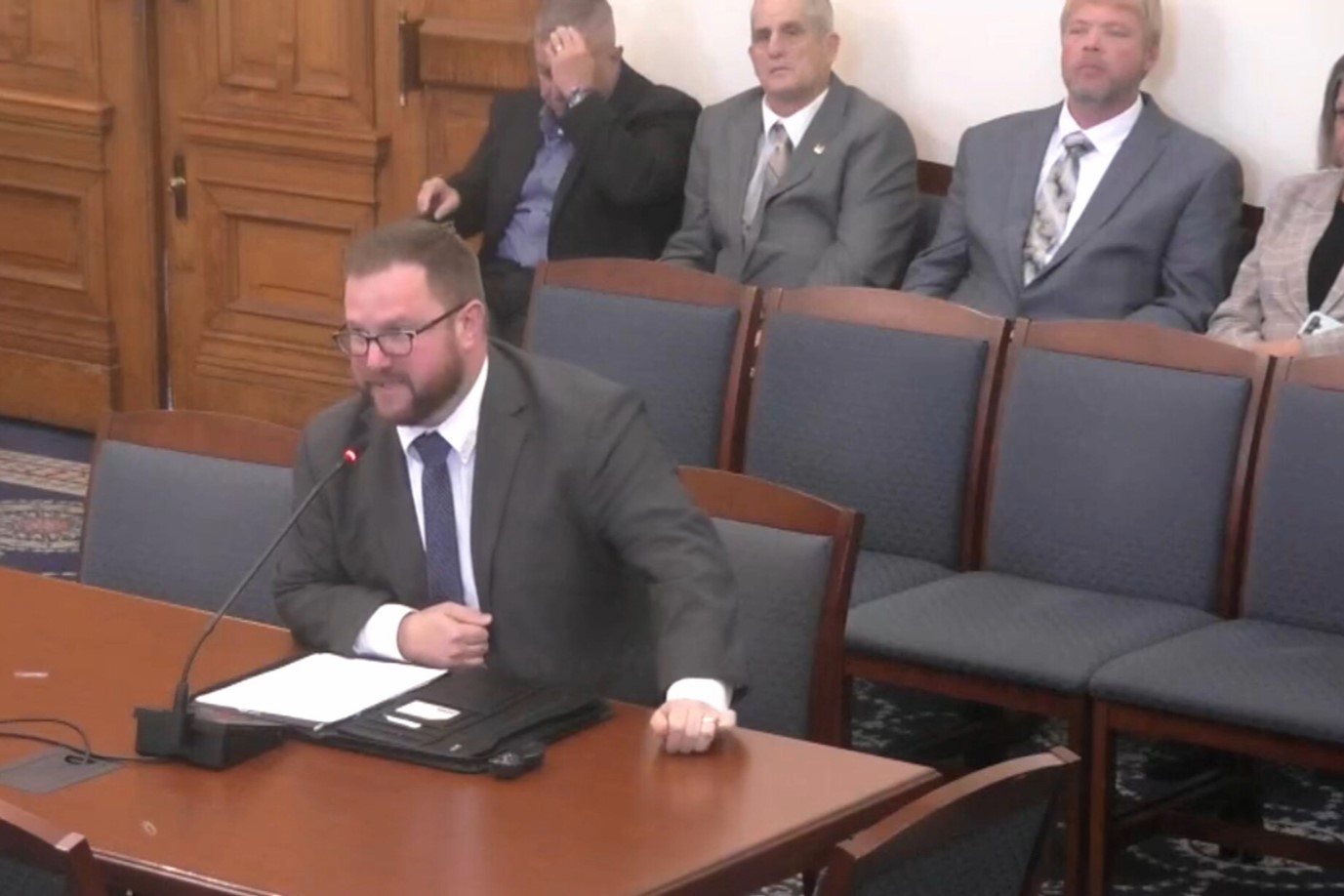 "These workplace injuries, they cost employers money," Eller told Indiana Public Media. "If we don't have the ability to screen employees pre-employment and post-accident, and random if necessary, that is a huge hindrance to employment in Indiana."
After seven hours, the committee failed to reach a consensus or produce any recommendation.
Eller wants lawmakers to slow down, but the market is growing quickly. Many legislators feel eventual legalization is inevitable.
Johnson worries taking too long to act could disadvantage Hoosiers.
"Our business owners, our farmers will not have a seat at the table. And it will be outside of state businesses that come in and run this market," he said.
Marijuana remains federally scheduled, and Governor Eric Holcomb has said he won't support legalization until that law is changed.