Visit a marijuana dispensary in Niles, Michigan, and you're likely to find a lot of Indiana license plates in the parking lot.  
The town of fewer than 12,000 people boasts eight dispensaries, three miles from the state line.  
For Hoosiers such as Elkhart resident Nathan Cray, buying legal marijuana in Michigan is as easy as visiting the coffee shop.  
"It's pretty convenient," Cray said. "I would support it being legal in Indiana, too."  
Cray is a Marine Corps veteran and bodybuilder. He was among a stream of Indiana shoppers at Southland Farms a recent Friday afternoon.   
Cray purchased half an ounce of Indica flower, which he said relieves his anxiety and helps him recover after a workout.  
"I tend to smoke in Michigan, where it's legal," Cray said. "Big fan of the legal weed scene."  
But not everyone who shops in Michigan smokes in Michigan. Many Indiana customers take marijuana back to their homes. By doing so, these legal shoppers technically violate both Indiana and federal law.  
Marijuana is recreationally legal in Michigan, as it is in Illinois. Ohio allows the sale of medical marijuana and has decriminalized possession of small amounts. Kentucky forbids selling marijuana but has medical exceptions for its use. Indiana does not. 
Read more: The 2023 session for the Indiana General Assembly is underway 
Indiana stores can sell some cannabis products, including CBD and delta-8-THC. However, the main psychoactive compound in marijuana, delta-9-THC, remains illegal in the state.  
Mike Noonan is the owner and founder of Southland Farms. He moved to Niles from Chicago because he said Michigan law makes it easy for him to both sell marijuana and grow it in-house.  
"Very few states give small folks an opportunity to both produce the product and sell it to the public," Noonan said. "Being able to do it all in one spot was what was really important to us."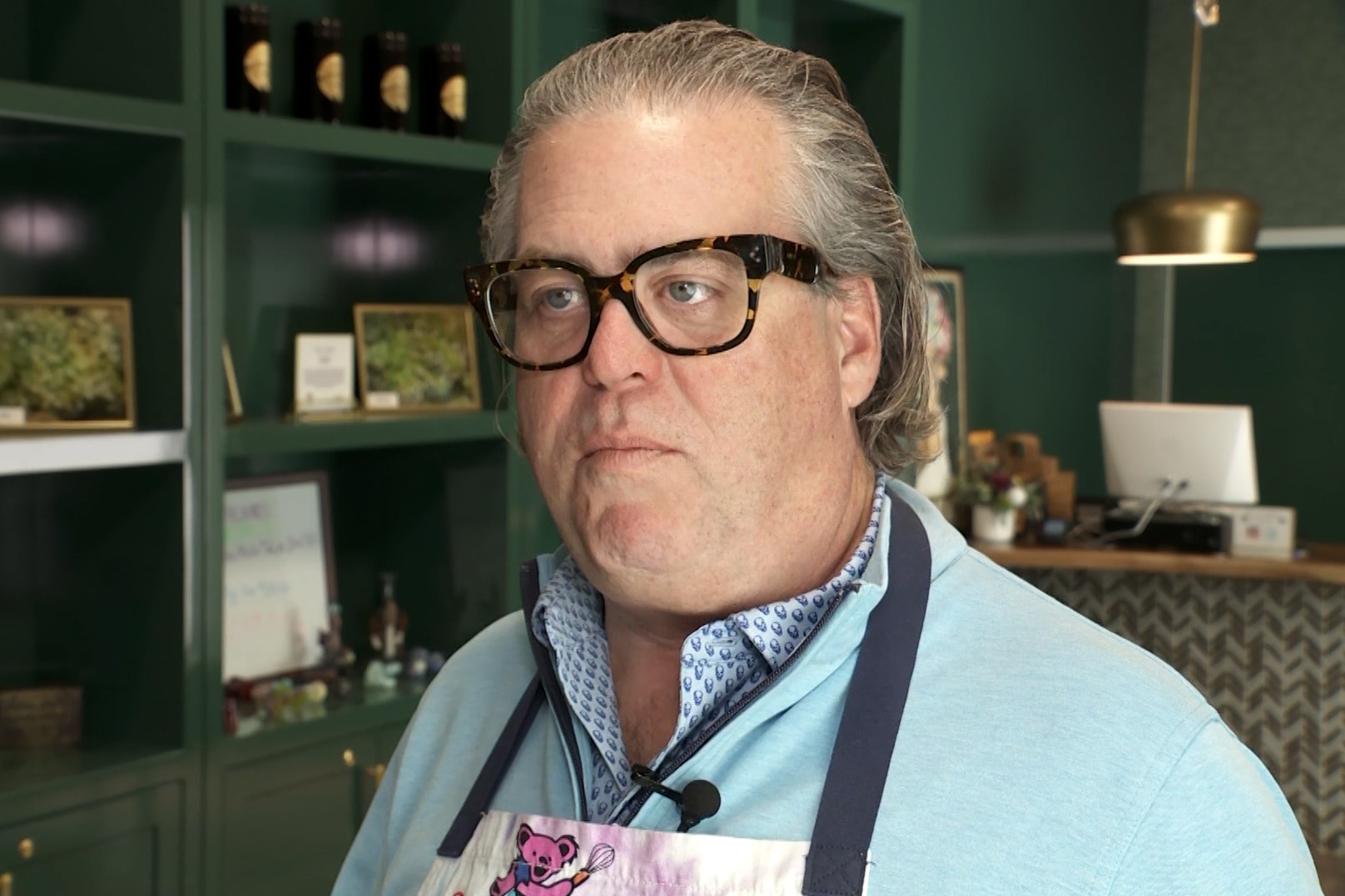 Noonan said he chose Niles because he's familiar with the area, but being close to the state line has been good for business. Just south of Niles is South Bend, Indiana's fourth-largest city.  
Noonan estimates that around 40% of his customers come from Indiana, many of whom use marijuana to cope with illness.  
"We get a lot of Indiana folks who are looking for medicinal relief," he said, "whether it's for their self, or a loved one, they get diagnosed with a serious condition, or they develop a chronic condition."  
Noonan said his store follows Michigan laws, but beyond that he isn't responsible for what happens with his product. He said plenty of Hoosiers go home with their cannabis.  
"We see them all the time," Noonan said. "They go to their car, they open the trunk, they lock it in the trunk, and off they go because, you know, denying patients the medicine that they deserve is really something that we're opposed to here."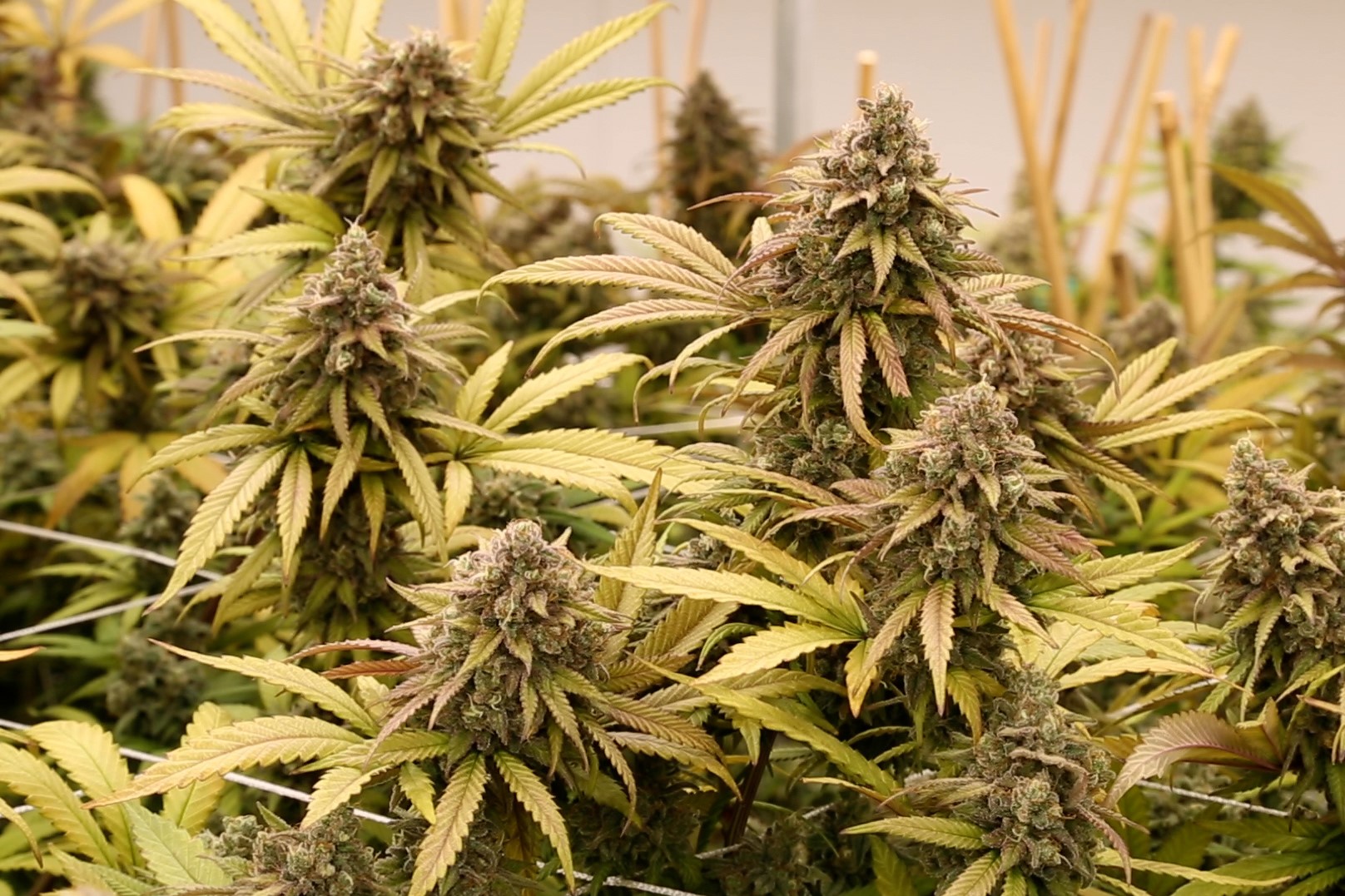 Bringing small amounts cannabis into Indiana is a crime, but that law is difficult to enforce. An officer needs probable cause to search a vehicle, like THC products sitting out in the open, and hundreds of cars pass between South Bend and Niles every day.  
According to South Bend Police Lieutenant Kyle Dombrowski, his department isn't out to get residents with small quantities of cannabis.  
"This is where discretion in law enforcement [comes in]," Dombrowski said. "Having that police community relations aspect, whether it's writing a ticket for turning it in, or turning into found property, not pursuing criminal charges; every situation is different."  
The DEA isn't particularly focused on sending resources to stop Hoosiers taking dispensary marijuana between states, according to Special Agent Michael Gannon.  
 "That's what warrants federal prosecution, if it's more than 100 plants with a root system, or thousands of pounds of marijuana," Gannon said.  
Marijuana is big business in Michigan. According to the state government, December sales set a new record, with consumers spending over $221 million.  
For the 2021 fiscal year, Michigan collected $172 million in licensing and tax revenue, which was used for road maintenance and education or sent back to municipalities.  
Several Indiana lawmakers have proposed legislation that would legalize marijuana, but so far they've had difficulty gaining traction.  
Democratic Indiana State Senator David Niezgodski proposed Senate Bill 336, one of about a dozen marijuana bills introduced this session. If passed, SB 336 bill would enable cannabis to be sold and taxed in the state.  
According to an estimate produced by the Office of Fiscal and Management Analysis, excise tax and sales tax from marijuana sales could bring the state between $36 million and $77.5 million.  
"When you see the polls, and you see the amount of people, it makes no good sense not to just legalize it and do it correctly," Niezgodski said. "Make sure you've got the right framework in place."
Despite the fact that a majority of Hoosiers want legalization, state lawmakers have been slow to follow.  
In the meantime, Indiana residents will continue crossing into neighbor states to purchase marijuana.  
Cray expects that one day he won't have to.  
"I expect Indiana and other states to follow suit, like Michigan and states that have legalized it for recreational use and medical," Cray said. "I think it's only a good thing."