Set foot in the Monroe County Jail and one of the first things you'll notice is the smell. Though it's hard to describe, sewage comes to mind. 
The odor is just one of many problems at the jail, along with deteriorating infrastructure, flooded facilities, filthy common areas and potentially deadly hazards, to name a few. 
Sheriff Ruben Marté is fully aware of the issues and wants others to be as well. 
Read more: County 'starting from square one' in finding site for new jail
"I'm obligated to provide a safe and clean environment for people that are in there in the jail," Marté said. "The conditions we found the jail in, to me, was inexcusable. I know we could do better than that." 
Marté, who took office this year, said his staff is doing everything it can to improve conditions at the jail but is struggling. 
On top of their regular duties as law enforcement, jail staff members have been handling maintenance duties.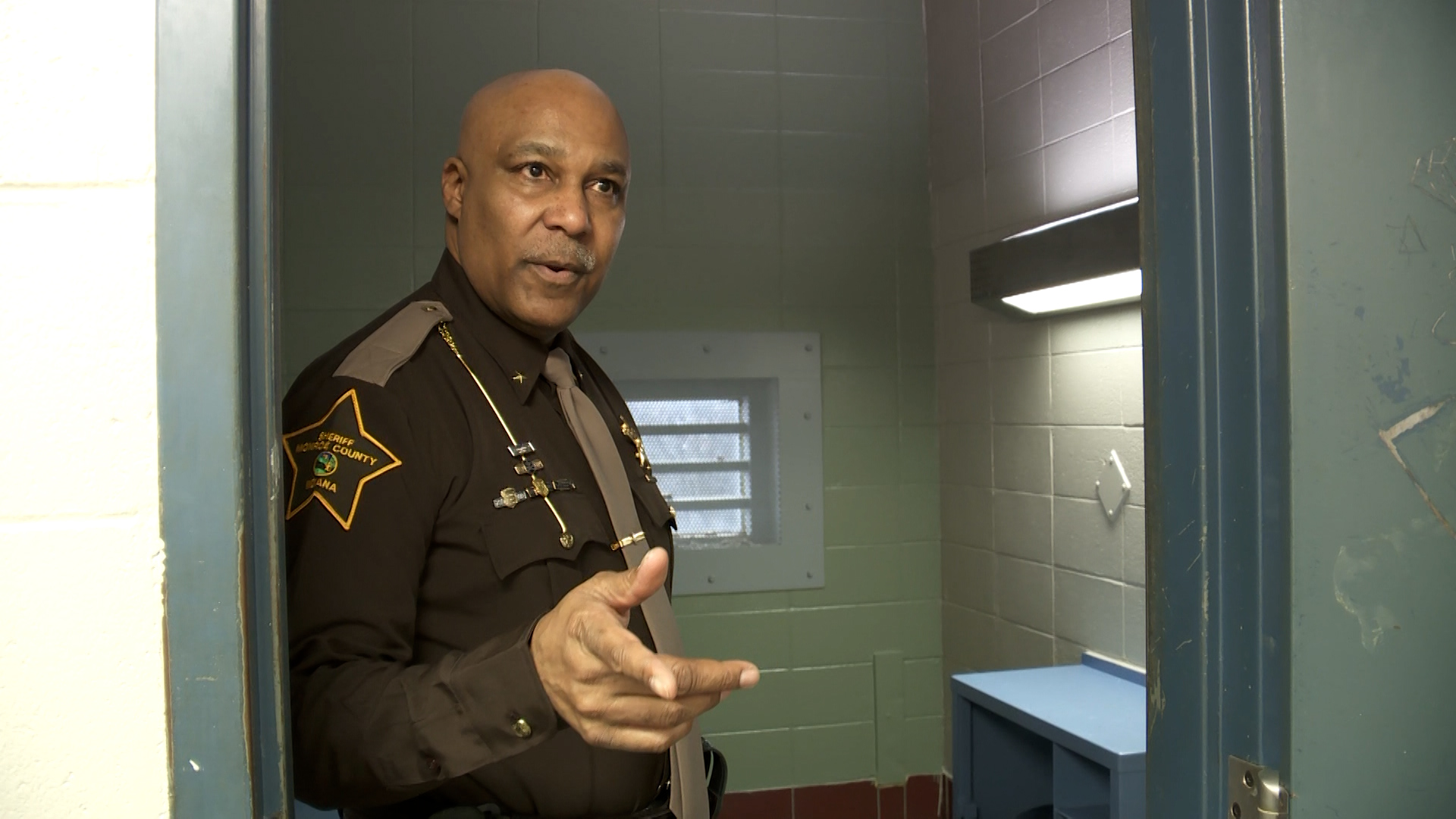 "The reason it's even a big deal is we can't do our job if we're trying to take care of the cleaning, the light maintenance of the facility when we're running around; we've got inmates to care for," said Jail Commander Kyle Gibbons. 
The sheriff's office gave a damning portrayal of the jail in a January presentation detailing its conditions to the Community Justice Response Committee, a group of county officials discussing building a new jail. 
Read more: 'I cannot move slow': Monroe Co. Sheriff on current state of jail
Those discussions have been led by county commissioners, who are deciding on a location for the facility. Commissioners have repeatedly emphasized the need to find land on which to build. 
Marté said it's just as important to improve conditions at the existing jail. 
Conditions improving, but not quickly enough?
Some issues mentioned in the presentation have been addressed, but much is left to be done, Marté said. 
"When people say I'm moving way too fast, I cannot understand why they would make that type of statement, but I can tell you that I'm not going to slow down — because we're talking about people, human beings," Marté said. "We're talking about being humane, period." 
One of the first and most jarring images from that presentation was one of people in a booking area sleeping on concrete, without any bedding. Many resorted to using Styrofoam cups and toilet paper to rest their heads on instead of pillows.  
A grate in the center of the room had become full of urine, causing a foul odor. 
Fast forward about a month and the primary issues have been addressed. Those individuals now have mattresses to sleep on and blankets to cover themselves. The room itself is noticeably cleaner. 
Another item that Marté wanted to address as quickly as possible was graffiti of racial epithets and symbols of white supremacy prevalent throughout the jail. Marté said he was offended by the graffiti and concerned about the potential for racially motivated violence within the jail. 
That graffiti is gone, but plenty of problems remain. 
"Even now, I'm not moving fast enough for me," Marté said. "I wish I could do a whole lot more, but I need support to do that. People should not have to live in those conditions." 
Read more: Sheriff, commissioners compromise on jail maintenance position
The jail's laundry room is a big concern for Marte. The room has a leaky roof, so water gets into the facility on rainy days. When that happens, the water can make its way to an electrical box right behind the washers and dryers. 
The sheriff's office said efforts to fix the roof have been ongoing for more than a year. 
"So now I come along and say, 'we've got to fix this' because one day someone could get electrocuted here because of all those wires back there," Marté said. 
To remedy that problem, a makeshift shield has been built to divert water away from any live electric wires. But Marté's jail commander, Kyle Gibbons, said the shield can become overwhelmed, which causes the laundry room to flood.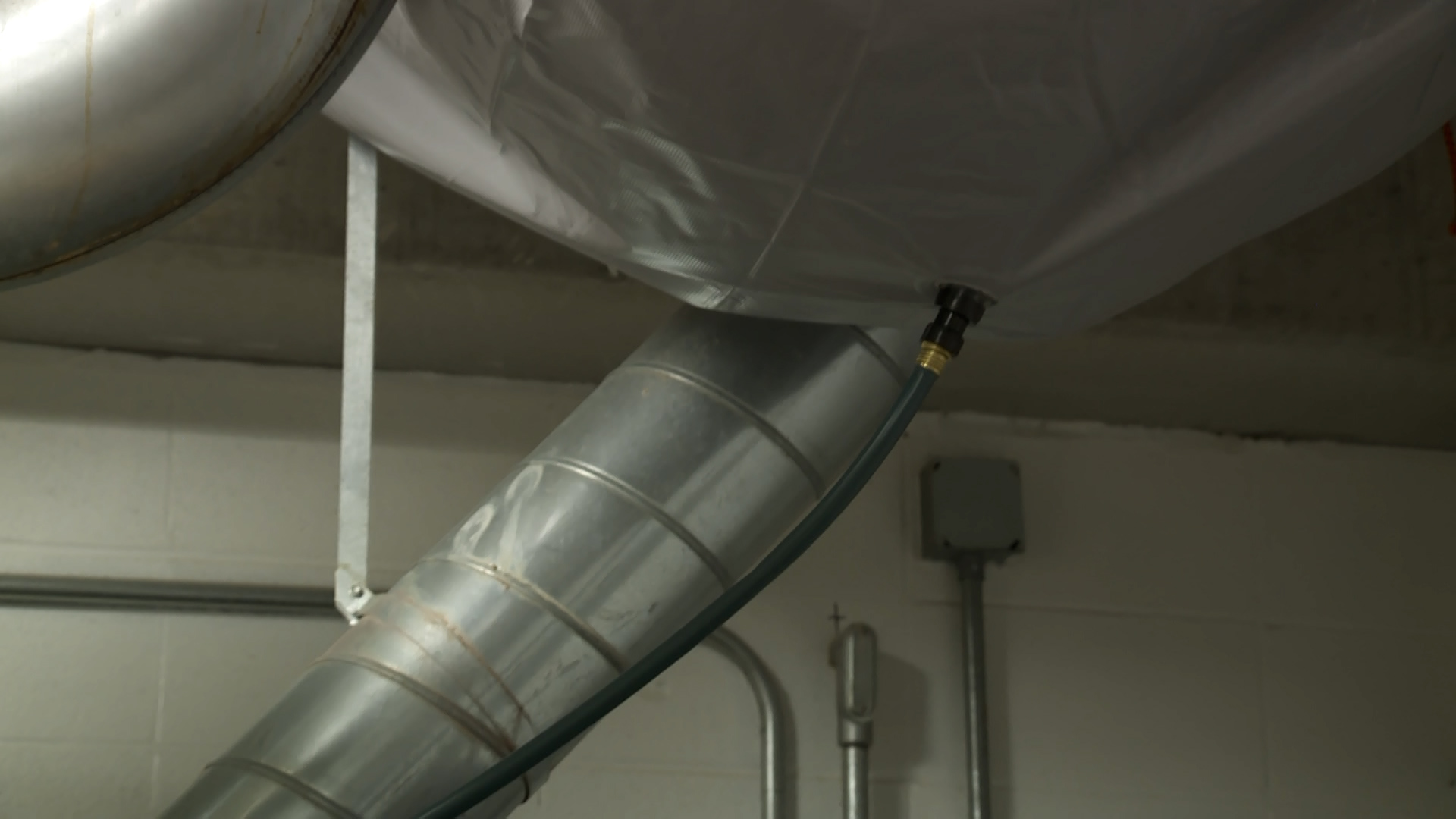 An additional problem is inmates' inability to access the facility to wash their clothing. 
"There's a chain effect for every single thing that happens in a jail facility," Gibbons said. "So when this shuts down, the entire jail doesn't have clean laundry. And when you have inmates that are upset about having dirty clothes, it's a problem for everybody because they are very violent about it." 
On top of that, many floors, walls and ceilings have noticeable stains on them from years of collecting filth. Some are so deeply embedded that the surfaces need to be ground down, Marté said. 
Sheriff to commissioners: I cannot do it alone 
Marté said much of the work done at the jail under his watch has been made possible through jail staff and donations. In one case, he even borrowed cleaning equipment from other law enforcement agencies. 
Marté said he could improve the current jail much more quickly with support from county commissioners. 
"There are certain things that need to be fixed that we cannot do our own," Marté said. "So when I mention support, I mean things that I cannot do on my own."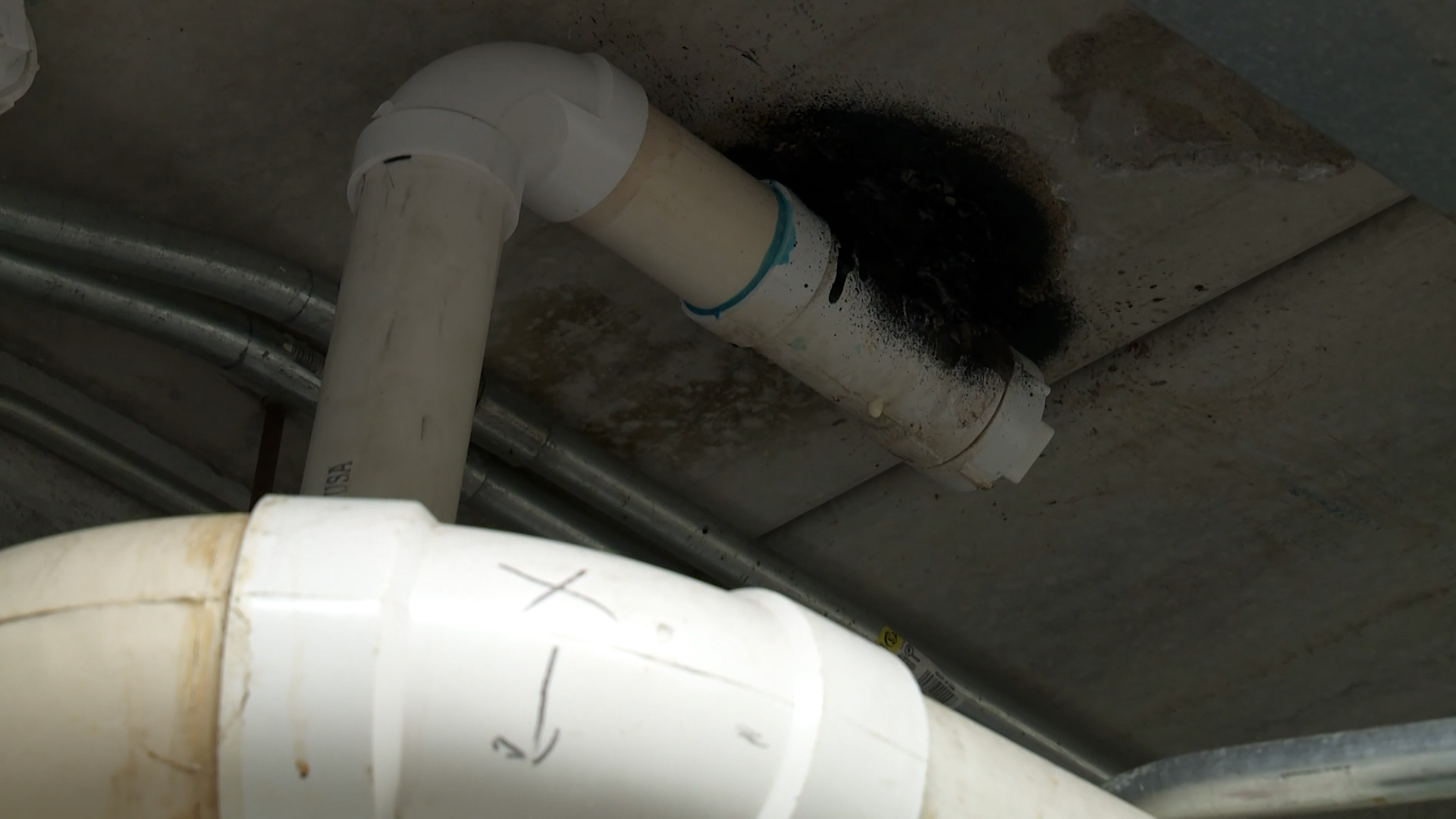 Marté laid bare his frustrations in a recent email to the commissioners, in which he said he would continue his work regardless of whether he has their support. 
Penny Githens, president of the board of commissioners, has pushed back against that email and the sheriff's comments about not having enough support. 
"We are addressing the problems that a, we have been told about and b, we are responsible for," Githens said at the last CJRC meeting. "The commissioners have no authority over the county's budget." 
Githens said the commissioners are responsible for maintaining the jail's physical structure — which includes roofing, HVAC and plumbing — while the sheriff's office is responsible for keeping the jail clean.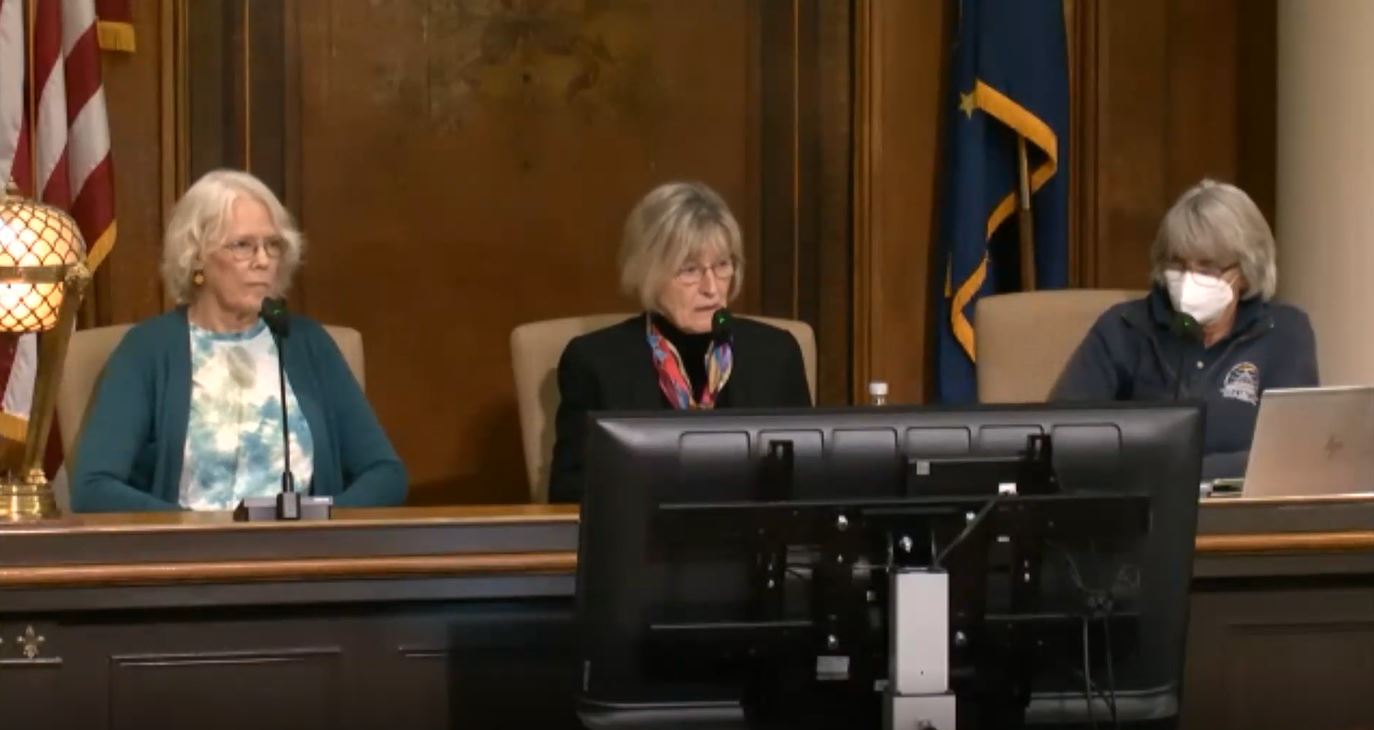 Marté and the commissioners have also disagreed over the specifics of the sheriff's recent presentation. For example, Marté has taken issue with the commissioners' assertion that a "gunk" shown in photos on surfaces in the jail was shampoo. 
There was also disagreement over a slide in the presentation showing an out-of-service toilet covered by plastic. Githens said the toilet was unusable for only three days, but the sheriff's office said the toilet was out of order for closer to three weeks. 
ACLU rep: 'You have to build a new jail' 
While all that is playing out, there is another element putting pressure on county leaders: a lawsuit by the American Civil Liberties Union. 
At last week's CJRC meeting, ACLU of Indiana Legal Director Ken Falk told county leaders they must establish a new jail quickly or face possible legal consequences. 
A 2021 study indicates the current jail has exceeded its functional life. Because that study exists, the county could be liable if someone were to sue for damages, Falk said. 
"Something bad is going to happen," he said. "At that point, you can't say whoever is being sued — the county — 'we didn't know' because you know. You know. And constitutional violations require fault, require knowledge. Well, you all have knowledge."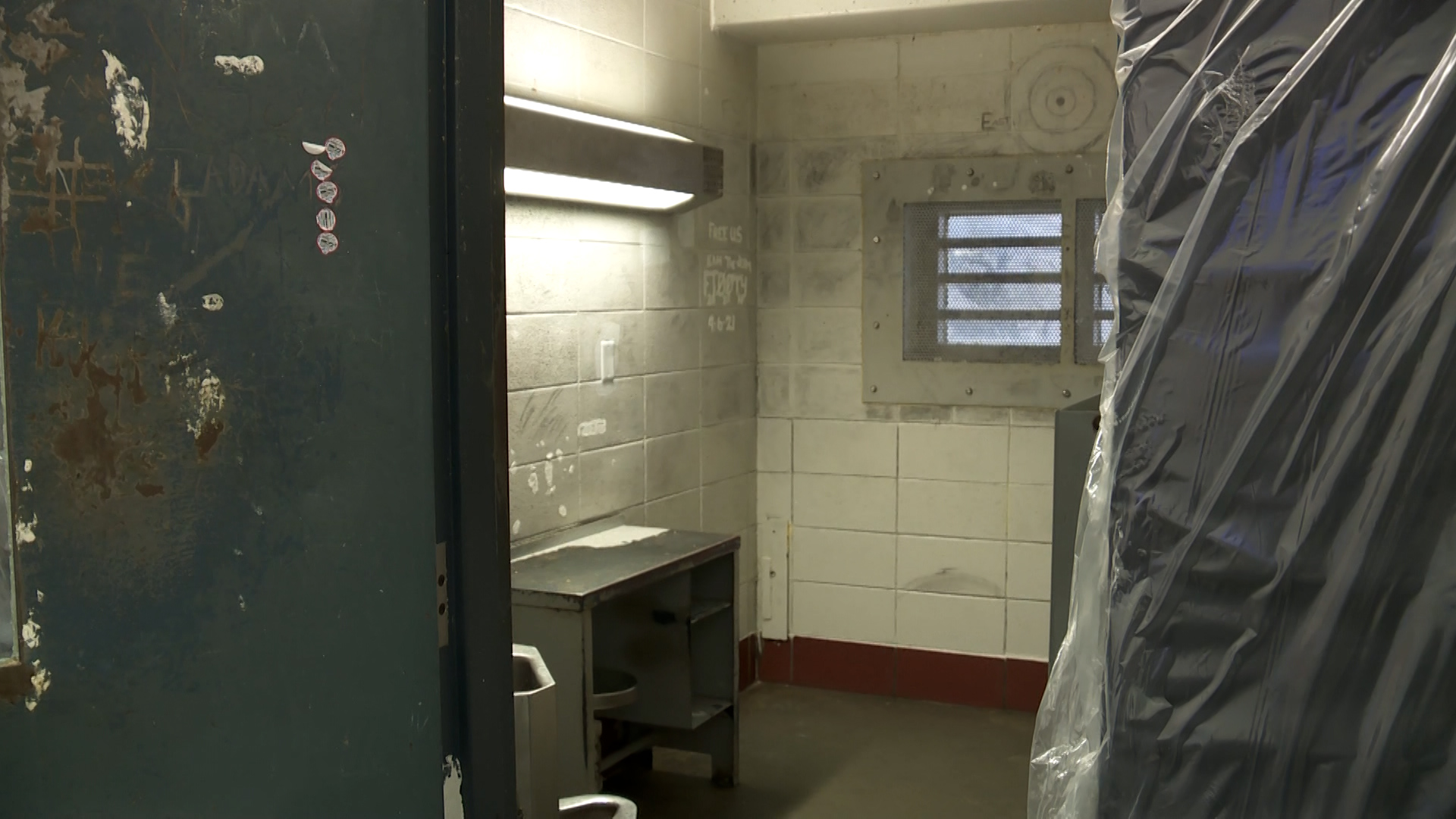 Githens agreed with Falk's assessment. She said that on top of the current jail being outdated, it lacks the space necessary for programming the county wants in a future facility. 
"We just want something that's much more humane than what we currently have," Githens said. "It's just not the way we want to see people treated. It's really not." 
Read more: County commissioners removing judges, health admin from jail advisory committee
 Falk is the attorney who filed a 2008 lawsuit challenging the jail's constitutionality. That lawsuit has been settled privately but hasn't officially been dismissed, as the deadline keeps getting extended. 
Falk said he has considered filing a new lawsuit but prefers not to because the ACLU and county leaders agree a new jail is needed. 
The ACLU lawsuit focuses in part on overcrowding, which has been addressed as part of the settlement agreement.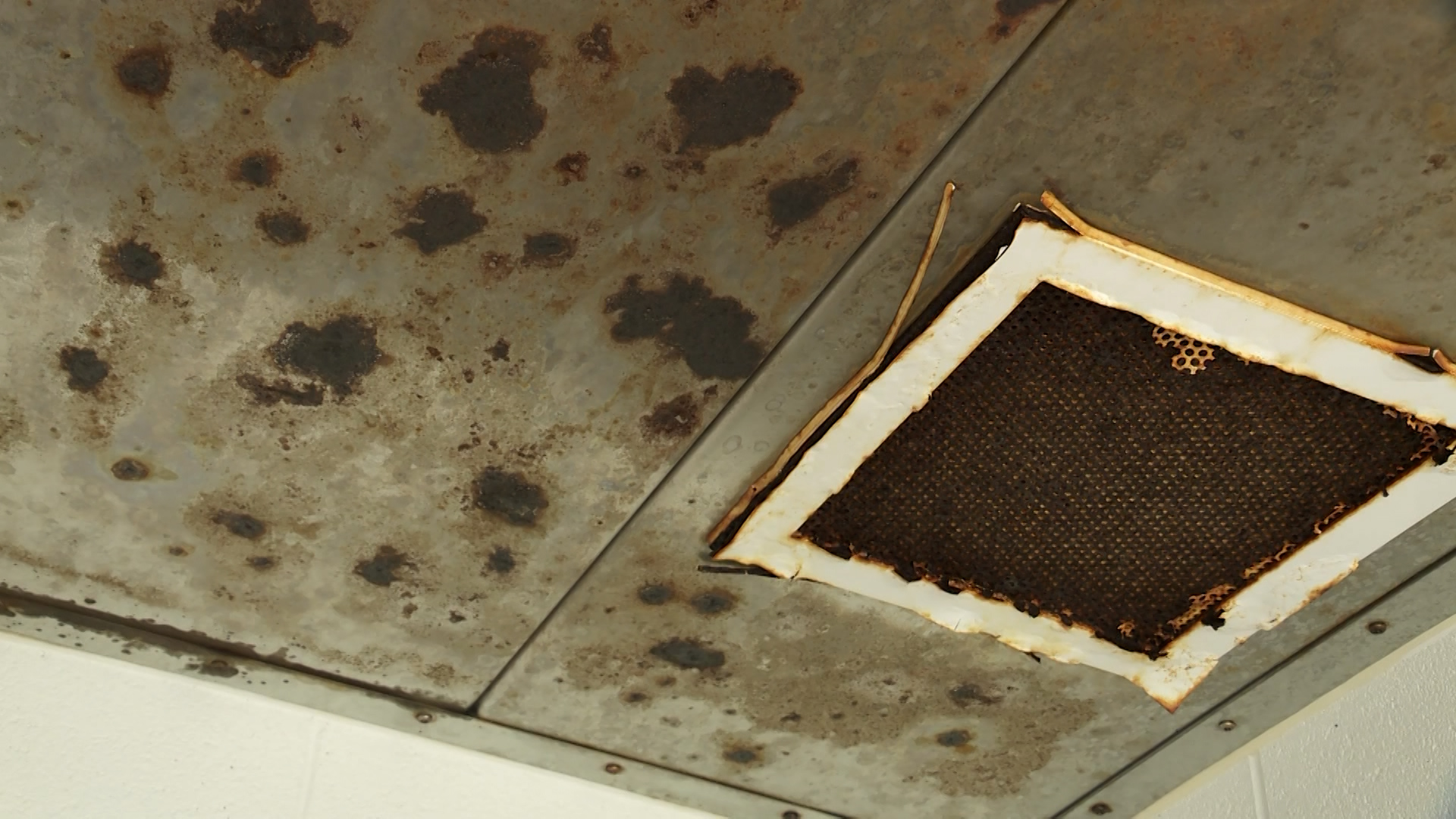 "Right now, our population numbers are low," county attorney Jeff Cockerill said. "I don't know how the Indiana Civil Liberties Union will look at that. I know that (through) speaking with them is they would like to see us take action." 
Cockerill said the county is obligated to follow the terms of its agreement with the ACLU while demonstrating progress on larger issues before the next deadline of January 2024. 
"In my mind, the lawsuit shouldn't drive that," Cockerill said. "I think internally, we know that there are issues with the building we should be addressing."  
Not all behind push for new jail 
But not everyone is supportive of the effort to build a new jail. Max Smith is a former inmate who spent two years in the Monroe County Jail for drug possession and related charges. 
"It was a life-changing thing because my freedom being taken away was something I had not experienced before," Smith said. "That was a pretty horrible experience, actually — all of it." 
Today, Smith works as a general contractor, overseeing the construction of cooperative living spaces in Bloomington. 
Like Smith, all his workers are formerly incarcerated individuals. Many have also struggled with addiction.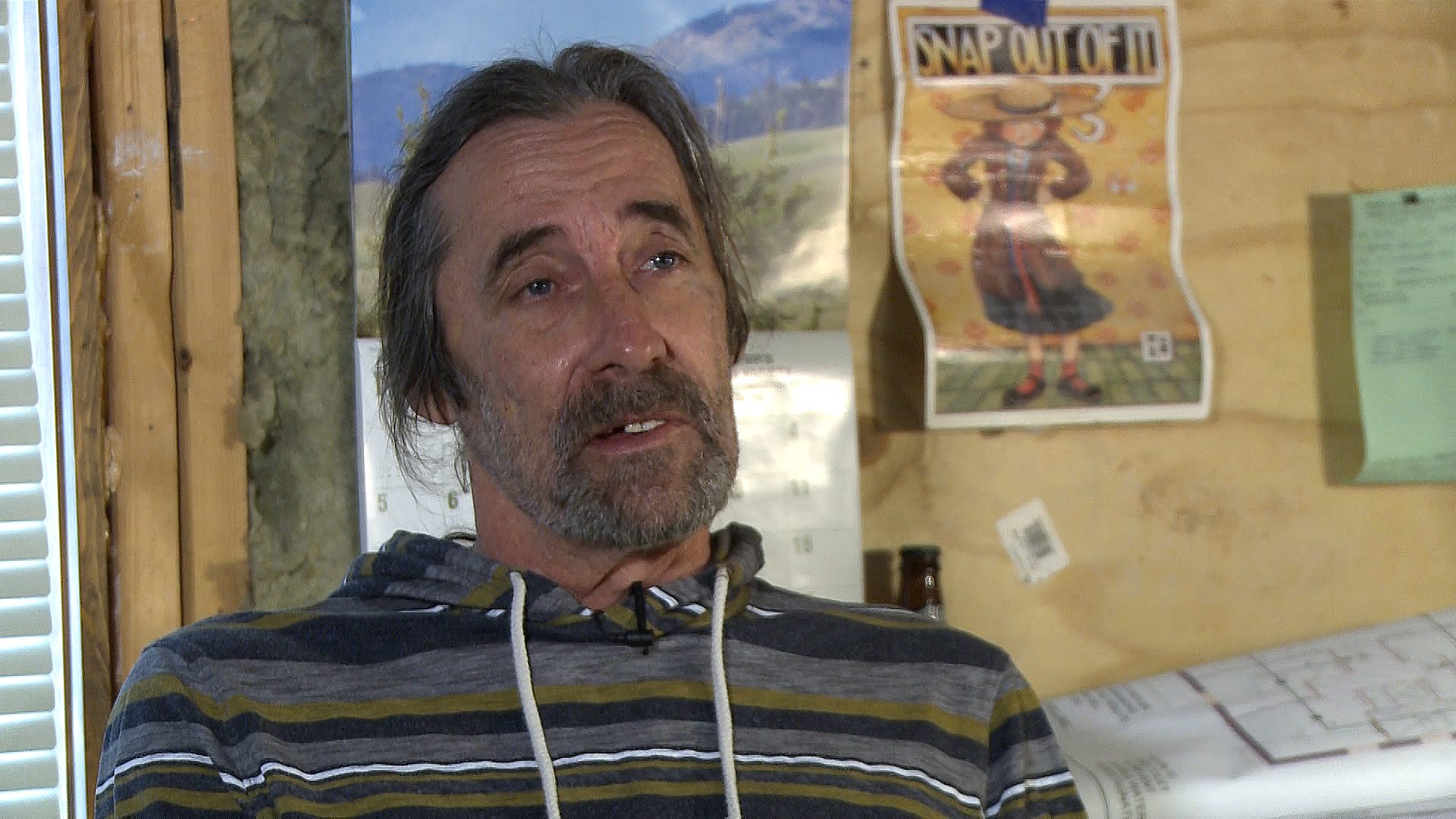 Smith does not want to see any type of criminal justice expansion. He said that many incarcerated people struggle with mental health and substance abuse and that many are likely to relapse after serving time. 
"Locking them up is, to me, the worst thing that we can do," Smith said. "To build another facility to do that, it seems like it's just the most ridiculous thing in the world." 
He credits his rehabilitation primarily to New Leaf – New Life, a local nonprofit that supports current and former inmates in Monroe County.  
New Leaf offers programs focused on substance abuse, life skills and educational therapy — all to help individuals have successful lives after incarceration. 
Read more: Monroe County Jail committee reaches impasse deciding on subgroups
Smith says the program changed his life and hopes to see it continued if a new jail is built.  
"I don't know what Monroe County Jail was like prior to me going there or New Leaf being there, but it is a more humane place, I think, partly because of the community's involvement there." 
In a comment to WFIU/WTIU News, former Monroe County Sheriff Brad Swain pointed to accomplishments during his time as sheriff, including increased programming related to mental health and substance treatment.
He said the jail has been deteriorating for some time and must be replaced, but he is satisfied with the progress made under his administration.