Bloomington City Council voted Wednesday to delay an ordinance that would designate the Johnson's Creamery smokestack as a local historic district. 
The ordinance was listed on council's agenda for both a first and second reading Wednesday. If approved, the Historic Preservation Commission would act on it Thursday. However, unanimous approval is required to consider legislation for second reading the same night it is introduced, and the majority of council wanted more time. 
In January, property owner Peerless Development from Chicago was given 60 days by the city to complete repairs to the smokestack. However, an updated engineer report released in March calls for Peerless to reduce the height of the structure. In anticipation of authorizing a partial demolition, the historic preservation commission is requesting city council designate the building a historic district.
READ MORE: Johnson Creamery smokestack unstable, may not be repairable
During its March 10 meeting, the historic preservation commission recommended only the southern half of the property as historic district since a housing development is planned on the northern portion. However, Peerless is requesting the line be drawn closer to the building.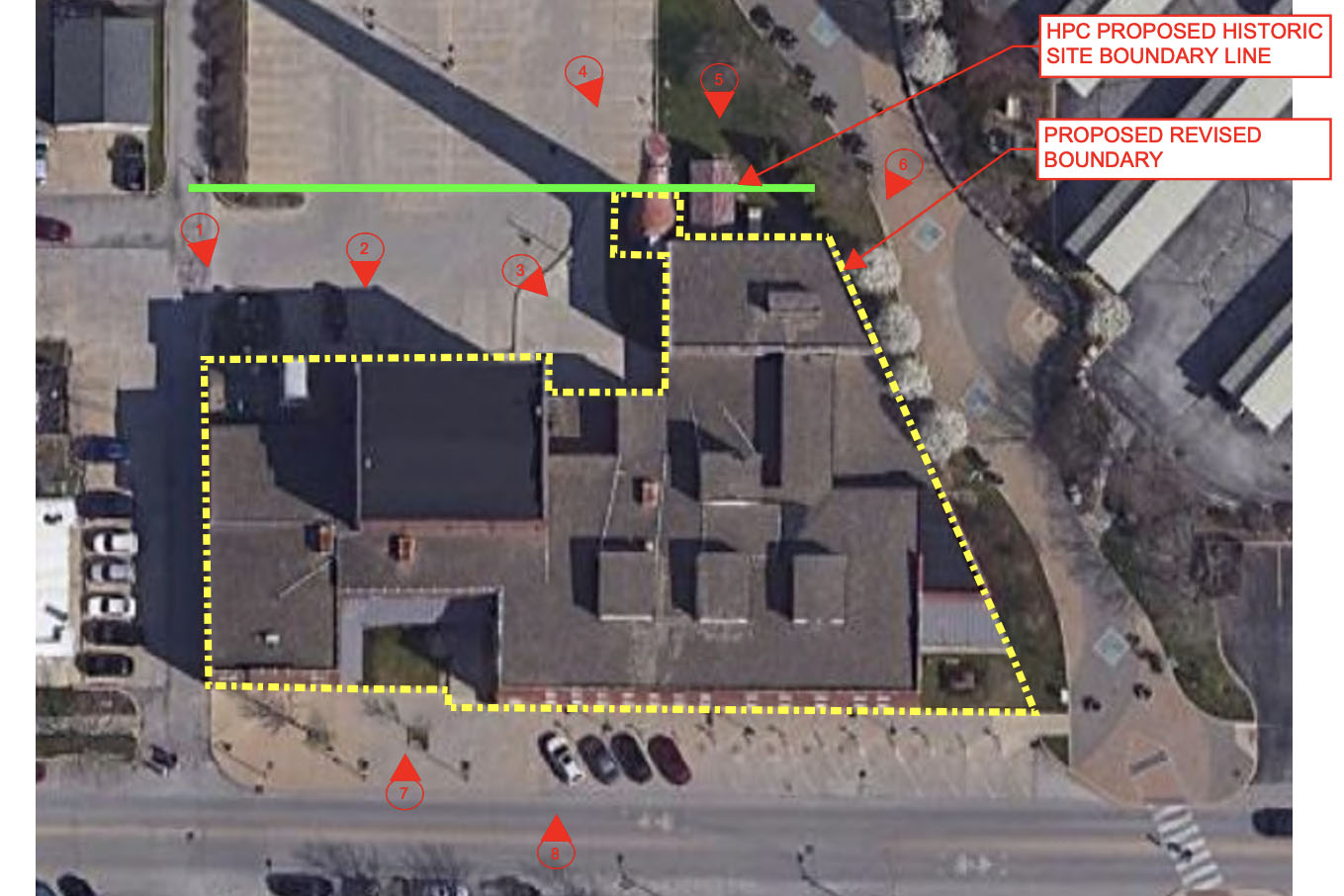 Council's meeting packet was amended Wednesday to include Peerless Development's request. The last-minute amendment caused several council members to vote against considering legislation for adoption the same night it is introduced. 
"I was at work all day, I have not had time to review all those materials," councilmember Matt Flaherty said. "I think it would be imprudent to consider for final action tonight."
Councilmembers Flaherty, Steve Volan, Sue Sgambelluri, Isabel Piedmont-Smith, Kate Rosenbarger, and Ron Smith voted against considering the ordinance for a final vote. Instead, council delayed discussion on the ordinance to its committee of the whole meeting next Wednesday.