Bloomington Mayor John Hamilton wants new civilian police department employees to respond to more 911 calls as the department grapples with a staffing shortage.
Hamilton's plan is to use money from the department's budget to hire five community service specialists to respond to calls such as welfare checks, at least temporarily. 
The idea is that doing so would ease some of the burden on officers, allowing them to respond to higher-risk calls. It came up during this week's 2024 budget hearings.
The city council rejected the police budget as recommended Tuesday. The department will have the opportunity to amend its request before the council takes a final vote.
Read more: Monroe County wants to further research Thomson property as potential jail site
Police Chief Mike Diekhoff said community service specialists are non-sworn department employees who respond to low-risk incidents. They are trained to take case reports but do not carry firearms and cannot make arrests.
Hamilton suggested that community service specialists also respond to noise complaints, but Diekhoff said he does not plan to have them do so.
The proposal came from a list of recommendations developed by a group of public safety professionals and city staff that conducted a six-month review of the city's 911 dispatch processes, according to Hamilton.
"This group made seven preliminary short-term recommendations, including doubling investments in Centerstone and their 988 response services, adding a nurse to the dispatch center to handle some health-related calls, and piloting two different ways to respond to some of the most common 911 calls, such as welfare checks," Hamilton said.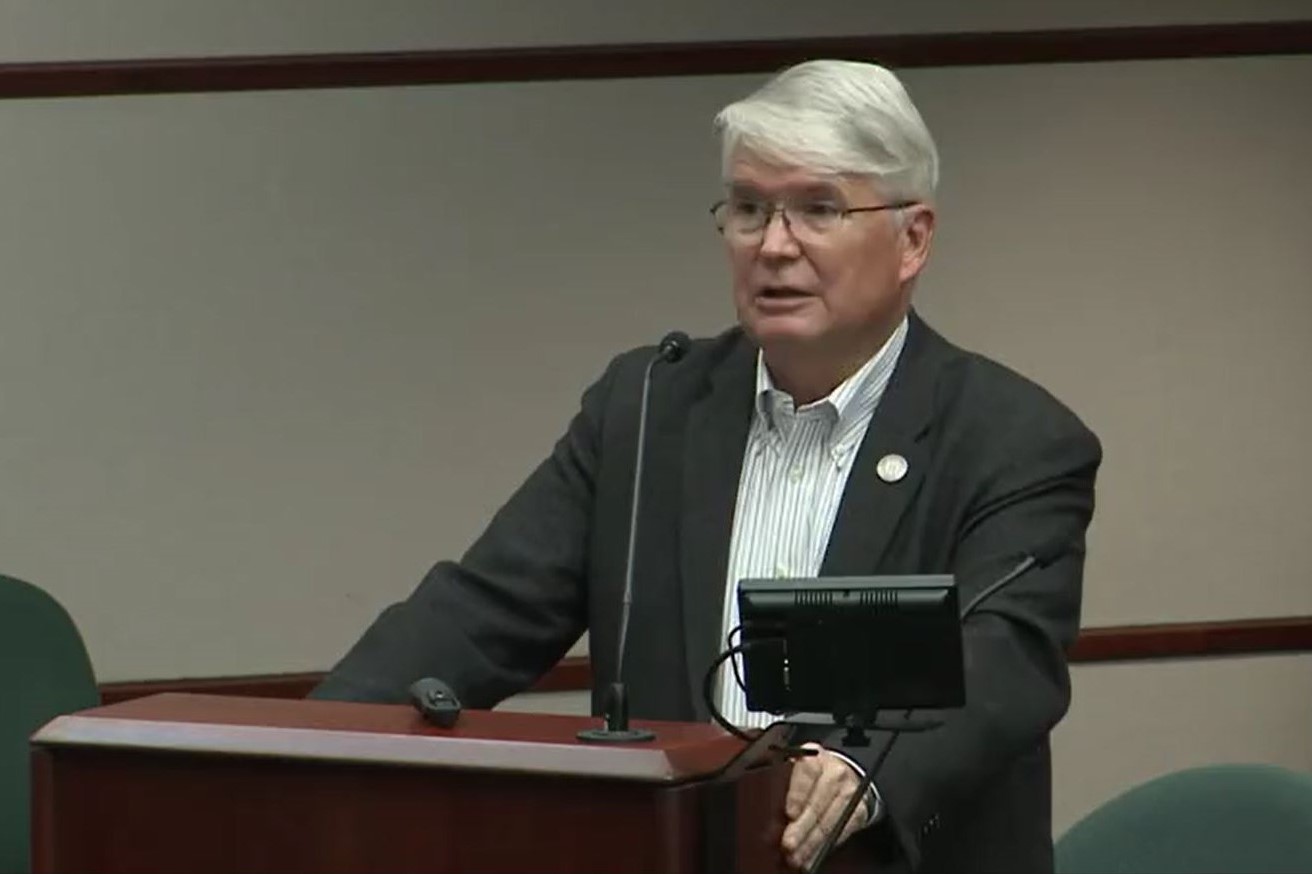 One pilot program will include a team of one sworn officer and one or two non-sworn public safety employees. Another will include two non-sworn public safety employees, according to Hamilton.
The Bloomington Police Department currently has 84 officers, though it has budgeted for 105, leaving it short 21, according to the local Fraternal Order of Police union. The department did not request additional sworn officer positions as part of its 2024 budget proposal.
Of the department's 84 officers, the union says only about 77 are currently available to respond to calls. That's because some haven't completed all their required training and others are on medical leave, for example.
Read more: City clerk asks for salary increase at council budget hearing
Hamilton said he wants to redirect some of the dollars allocated for unfilled police officer positions toward community service specialists.

Police Chief Michael Diekhoff said the community service specialists would specifically help respond to calls downtown.
"We've done this in the past; this isn't anything new," Diekhoff said. "We're just expanding what we're doing with our community service specialists and using that unspent money to have them respond to minor calls that we have in the downtown area."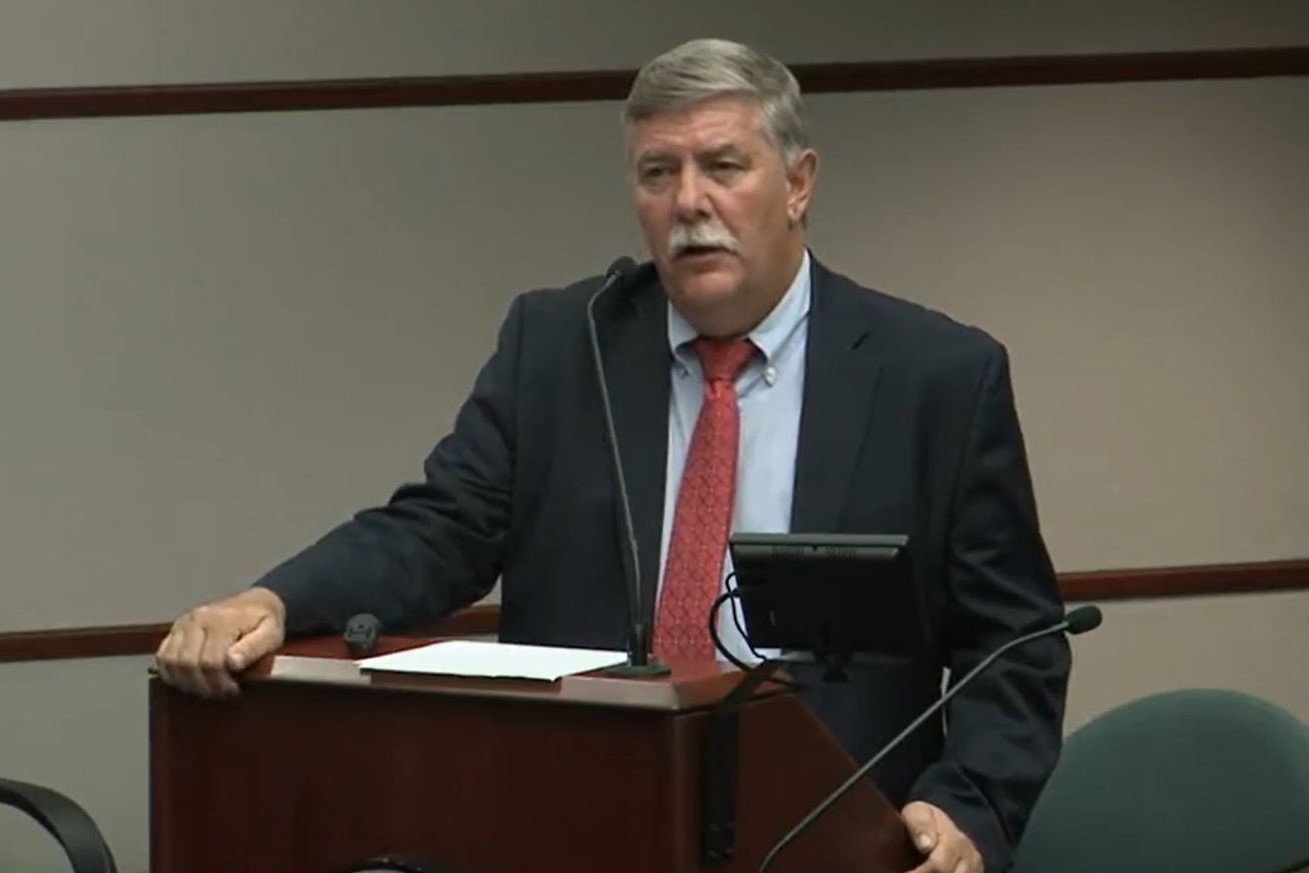 Community service specialists could respond to welfare checks and other types of calls not likely to require further investigation, Diekhoff said.

Union representatives oppose the idea. They say their primary objection is with using dollars earmarked to hire sworn officers intead on non-sworn personnel.

Jeff Rodgers, the union vice president, said that while welfare checks and noise complaints typically don't pose the same danger as an active assault, for example, they still involve a potential safety risk.
In some cases, Rodgers said, those types of calls can escalate into a more dangerous situation.

Rodgers said that although officers can issue citations for noise complaints, a community service specialist cannot.
He added that the department has typically sent two police officers to calls of noise complaints and welfare checks.
Union President Paul Post expressed similar reservations. He said the union objects to using dollars earmarked to hire sworn officers instead on non-sworn personnel.
"It's not necessarily the civilian aspect of it; I mean that's very risky, and there's some danger involved with what (Hamilton) has proposed," Post said. "But it is really taking money from unused, or unfilled police positions."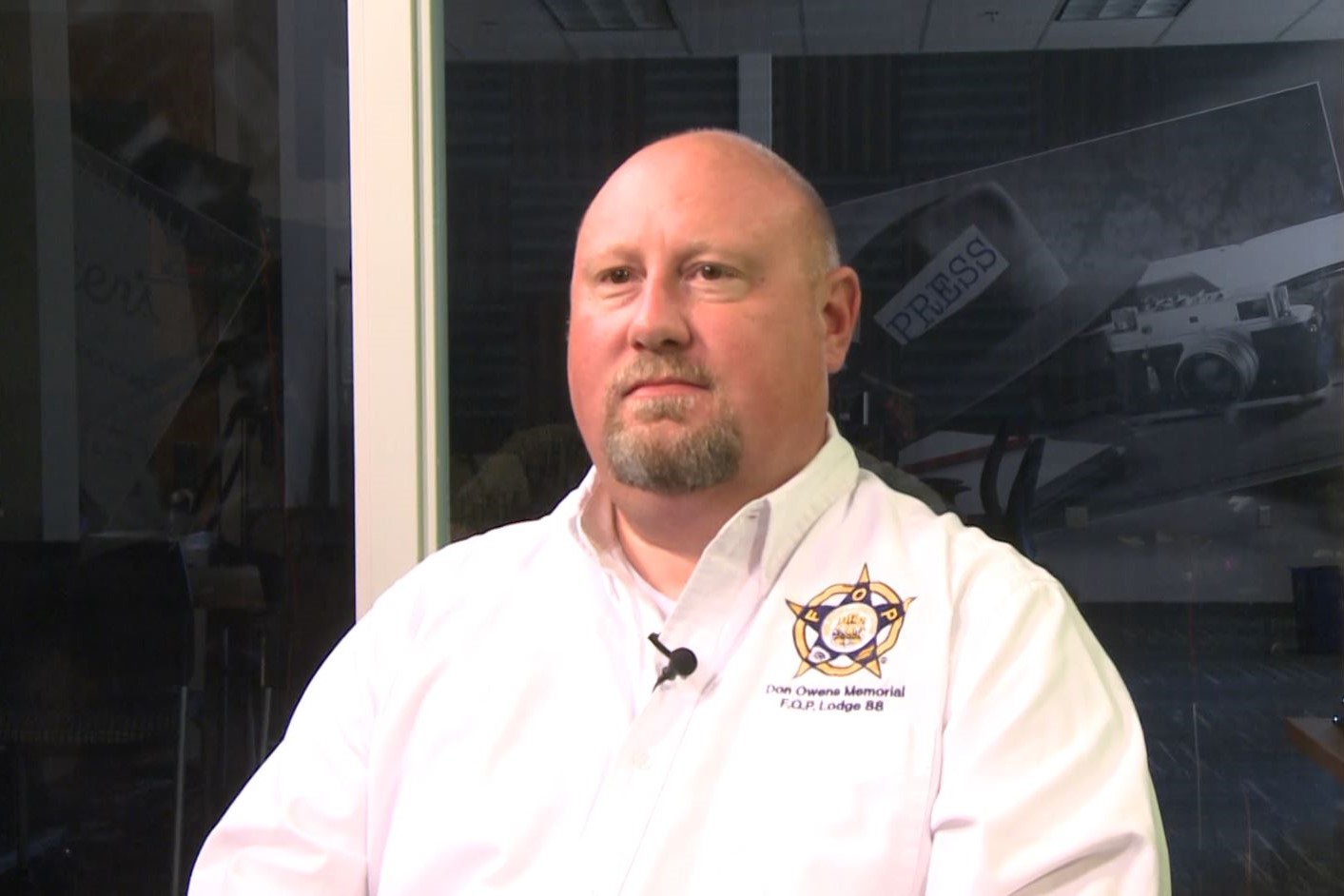 The union has repeatedly expressed concerns about losing officers to other police departments due to factors such as understaffing and overworking. Post said that based on city staff findings, the department should have about 121 sworn officers.
He added that call volumes have shot back up to levels not seen since before the COVID-19 pandemic. The department is on track to receive more calls this year than it has in the last three or four years respectively, according to Post.
The situation is also compounded by the looming potential for annexation — which, if implemented — would mean a larger service area and more calls for the department.
"I've only worked with 100 officers once or twice in my career," Post said. "If all of the annexation areas go through, after all these court hearings, we could need potentially another 21 to 35. (…) Now we're looking at almost 50 officers short."
Like Rodgers, Post said he is concerned by the safety aspect of Hamilton's proposal. A welfare check, he said, carries an unknown safety risk — and civilian employees are not as prepared to deal with those calls as sworn officers.
"You could run the gamut of different things; there's all manner of things that fall under that heading," Post said. "You don't know what can happen with these types of calls, and because they're so varied, it's very difficult to say."
Post said it's important to consider the possibility that a welfare check subject may be under the influence of drugs or alcohol or be armed.
He did, however, say that Diekhoff recognizes the potential safety liability with civilian responders handling noise complaints.
"At this point, it's early on in the budget process," Post said. "Again, we have civilians working for the police department. It's not that we're opposed to that idea. It's that we want to do it in a safe manner, and then not take money from sworn positions, either."
Read more: 'We need to adapt now': Monroe Co. Sheriff on jail treatment programs
Diekhoff said he recognizes the union's concerns but sees the proposal as merely an expansion of current department practices.
"I don't disagree with their concerns, but I think the way we've done it in the past and the way we're going to do it in the future is: focus on the fact that they're going to go to low-risk calls," Diekhoff said. "There's always a chance that something could go wrong, but if we — the dispatchers and the supervisors — are paying attention and making sure that they are only going to low-risk calls … we shouldn't have any issues with this."
The potential risk of 911 calls will be determined on a case-by-case basis, Diekhoff said.
"It's just another way that we're trying to be able to respond to the volume of calls that we have using a variety of resources that we have," Diekhoff said. "We're certainly not interested in putting anybody in any kind of additional risk."
On Tuesday, Diekhoff presented the police department's 2024 budget request to the council in the amount of $24,734,136. It includes the following:
$19,390,633 for personnel — an increase of 6% from 2023
$808,447 for supplies — a decrease of 3% from 2023
$3,156,556 for other services and charges — an increase of 45% from 2023
$1,387,500 for capital outlays — a decrease of 26% from 2023
Read more: City board passes resolution against camping on sidewalks, streets
The department's goals for next year include focusing directed patrols in geographic areas where data and crime analysis show emerging trends and patterns, broadening community service specialists' hours and adding more downtown resource officers.
Diekhoff also wants to hire and train more dispatchers, hire a police social worker to divert some calls and continue the process of moving police headquarters to the downtown Showers building.
Council members rejected the budget request for different reasons.
Susan Sandberg voted against it, saying she first wants more information on relocating the police headquarters. Dave Rollo felt similarly. He said he wants to focus on the low number of available officers.
Isabel Piedmont-Smith and Matt Flaherty, rejected the request because they want to see more investments in initiatives such as housing and mental health resources.
They acknowledged the difficulties the department is facing but said police are not the only answer to public safety.
Hamilton's 911 response plan relies on approval from city council when it votes on his proposed 2024 budget.