With many of IU's 40 thousand students out of town, summer has always been quiet in Bloomington. That makes it a special season for locals, but business owners feel like this summer is quieter than usual.
Sue Aquila runs the Bloomington Bagel Company, which has operated in Bloomington since 1996. She enjoys quiet summers but is worried about the lack of students.
"I think you can't go anywhere in town now without noticing the lack of students," Aquila said. "Some of our wholesale clients have reached out who have said, 'Oh my God, our clientele has disappeared.'"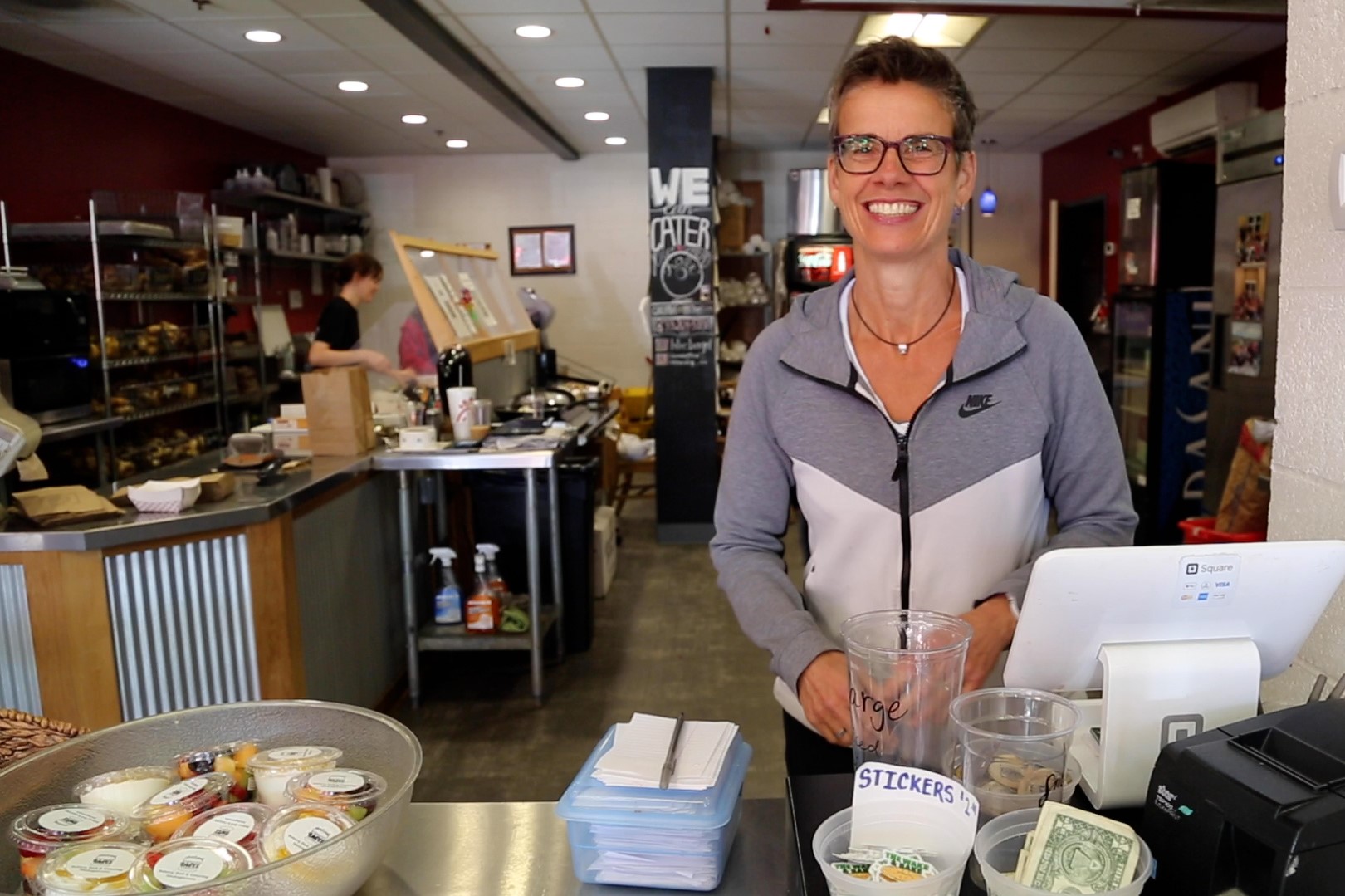 She said her stores have managed to pull ahead with online sales made-to-order production, but not everyone has been able to adjust.
"We did some things I think that have curtailed that drop but I know other business owners have been reaching out saying, 'Wow,'" Aquila said. "I've heard somebody say their sales were down 45 percent."
Aquila wanted to know whether there are actually fewer students in town this summer, and if so, why?
Data obtained from IU through a public records request shows that is likely the case. Fewer than 4,000 students are enrolled in at least one online class so far this summer, but that number will increase as registration for this term is ongoing.
It's not certain what the final count will be, but data for 2022 shows that in-person enrollment was down significantly from pre-COVID levels: from almost 8,500 in 2019 to less than 5,400 last summer.
Conversely, the number of students overall participating in the summer term (in-person and online) has increased slightly, from around 12,300 to 14,000. 
Additionally, the number of students living this summer in IU facilities is down to 752 this year, compared to more than 1,300 last year and almost 2,800 in 2019.
Read more: Summer Break Or Tuition Break? IU Students Weighing The Benefits
Aquila isn't the only business owner who noticed fewer students. Talisha Coppock runs Downtown Bloomington Incorporated. She said until COVID, summers seemed to be getting more busy, not less.
"Whereas it was very similar last year to what we're experiencing this year, pre pandemic in 2018, 2019 were off the charts, they were so busy," Coppock said.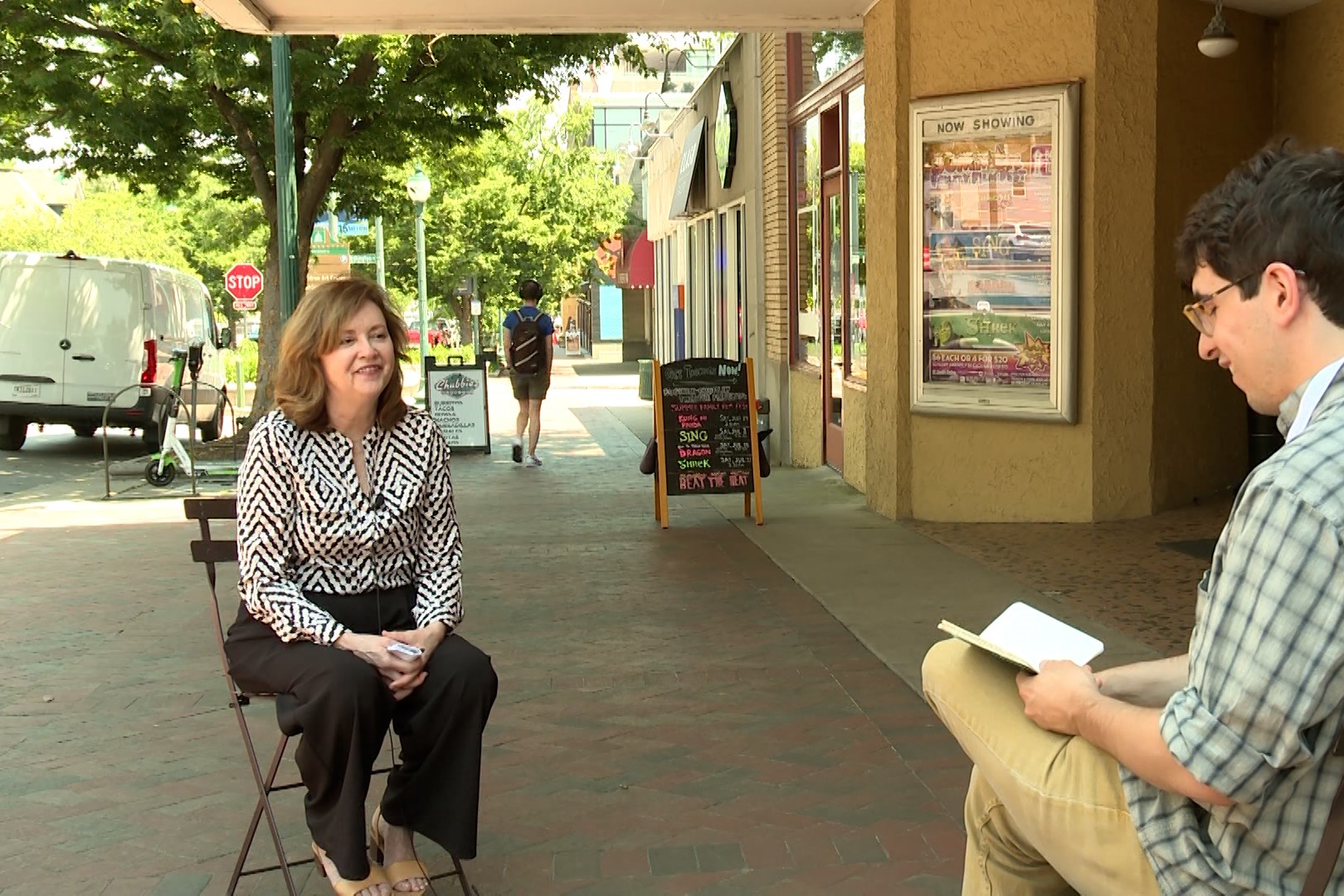 Coppock said the businesses she works with are seeing fewer students downtown. Rental companies have noticed more vacancies this summer, which can hit restaurants and bars especially hard.
"It's kind of anecdotal, just hearing from the apartment managers. We heard from one that maybe only 25% of their building is still there," she said.
Coppock and Aquila think the decrease in student activity has something to do with the availability of online classes. There were 428 online class sections summer 2019 compared to 769 this year.
Read more: When, where to access public pools in Bloomington as temps warm
IU administrators like Ron McFall say online enrollment is way up.
He's Director of Administration and Strategic Initiatives for the IU media school. McFall oversees enrollment and student recruitment. He said online summer enrollment has increased, but not because of any strategic effort.
"17 courses are being offered from the media school that are online; that's the same number as Summer '22. But our online enrollment in those courses, is up pretty substantially," McFall said.
McFall said there are a number of reasons students might flock to these types of courses, but he thinks the largest factor could be the flexibility it gives students to live and work elsewhere.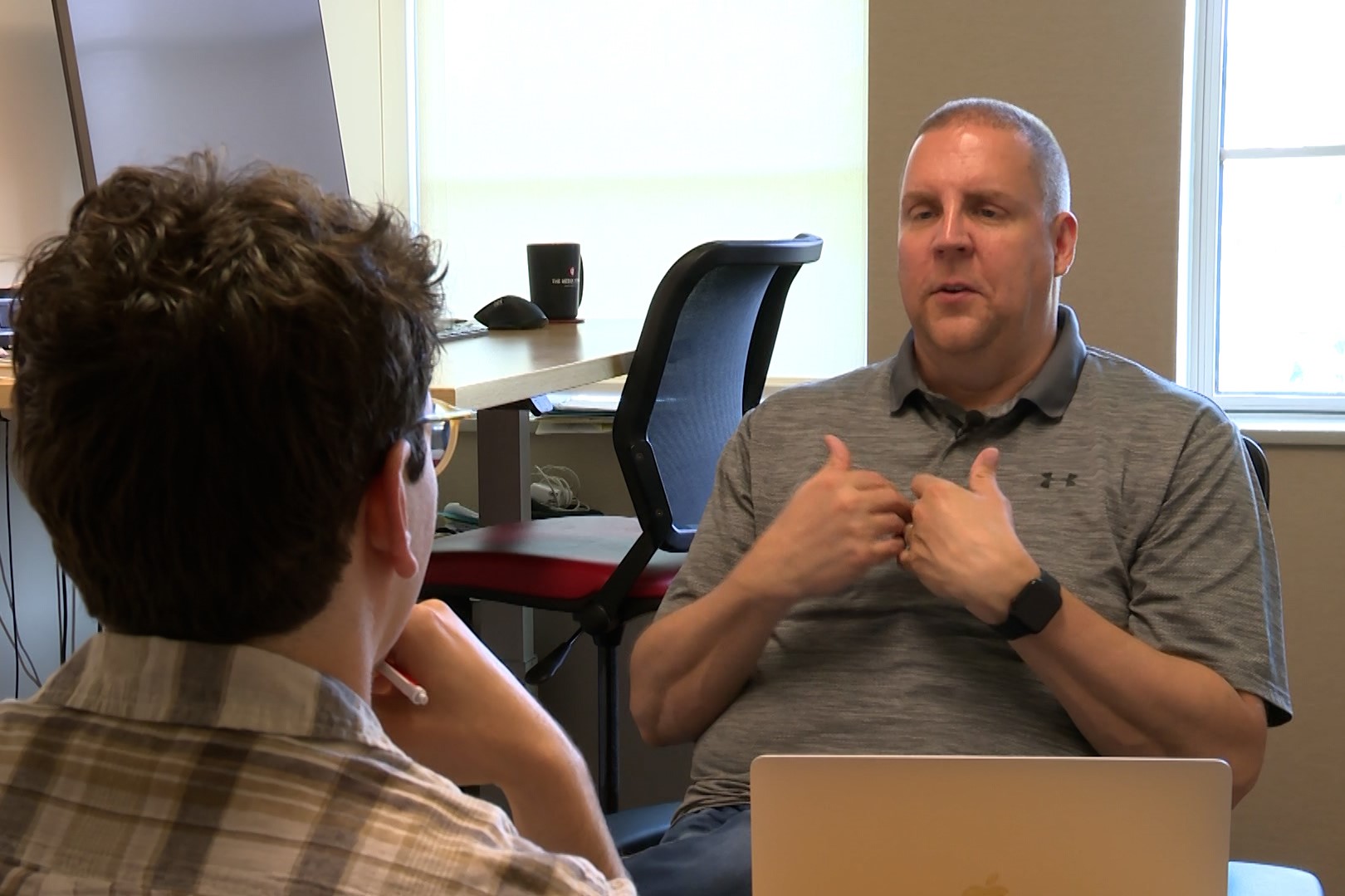 "Our students are telling us with their enrollment, 'This is really appealing in the summer, I'd like to be doing my internship in LA or Chicago, while I'm able to take one course to help me move forward,'" he said.
Living elsewhere while taking summer courses at IU wasn't as much of an option before COVID.
The pandemic was a watershed moment for online summer classes at IU, which had been increasing steadily each year before spiking in 2020. There were 1,293 online class sections that summer, around three times as many as 2019.
Read more: Veterans and families commemorate dead at Memorial Day ceremony
Despite more online classes, more students stayed in town during the pandemic. Aquila thinks this was because most jobs and internships were remote as well.
"We have students here during the first two years of the pandemic because there's nowhere to go," she said. "I mean, they sit in the house with their parents. At least if they came here and did classes and things online, they were with their friends."
As America opened back up, IU reduced the number of online classes. But there are still almost double the offerings this summer as there were before the pandemic.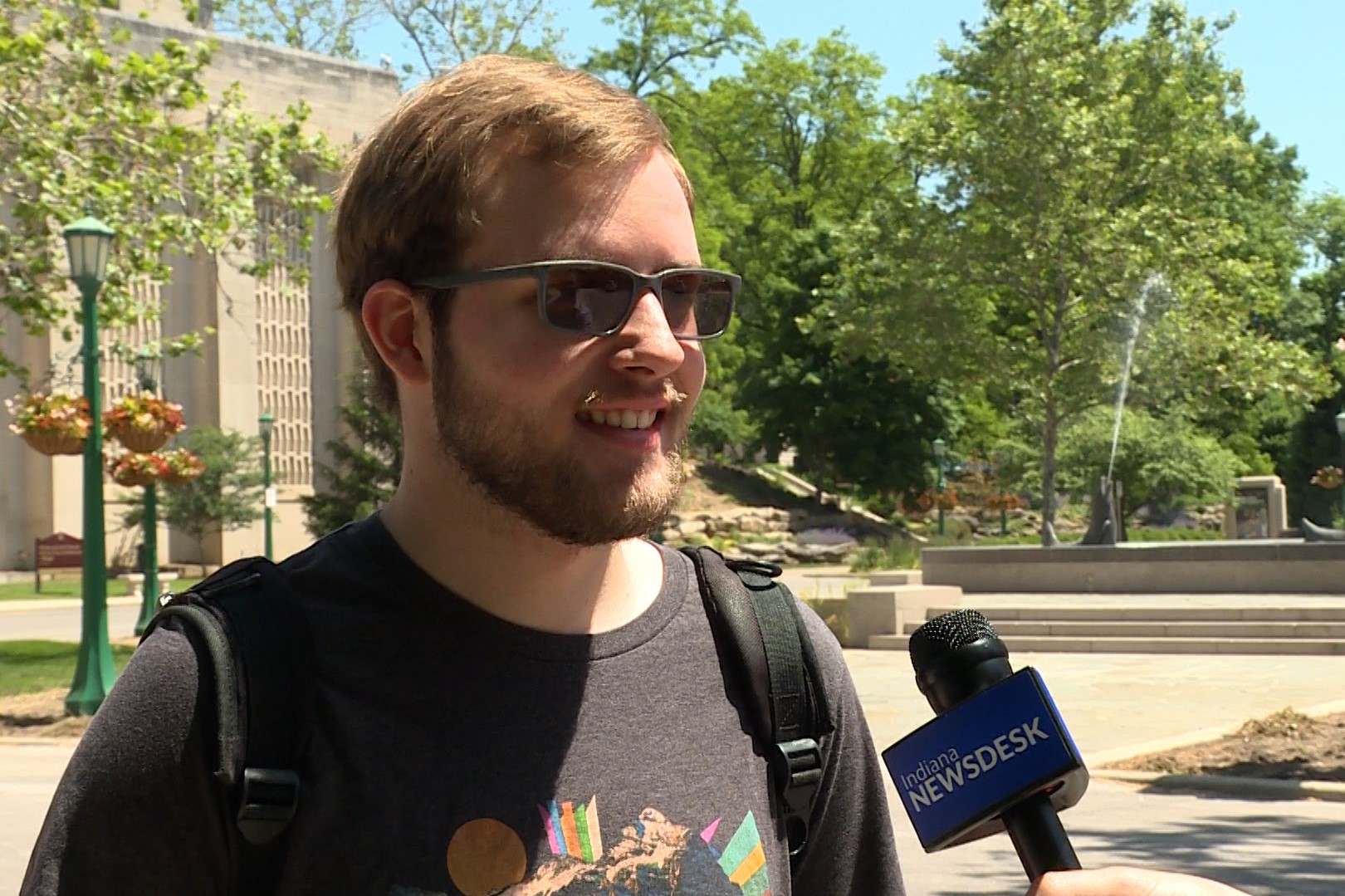 The university may be responding to student demand, but some students who stayed in town, such as music composition major Sam Parnin, wish they had more opportunities for in-class learning.
"I definitely prefer if you can have the in-person, mostly because being online just makes it so much harder to communicate," Parnin said. "Especially if you have questions or want to get anything beyond just the content."
Read more: Indiana to receive more than $1.3 million in federal funds for the arts
Coppock spent her summers in Bloomington as a student, and she wants more people to have the chance to experience the town in that season.
"I just think that being here over the summer is just a whole different experience than in the spring and fall," Coppock said. "It's the folks that stay in the summer that usually end up staying to live here."
Aquila thinks that the trend toward online classes is here to stay, and she believes it's on Bloomington businesses to adjust.
"We need to be proactive on growing our community and activities in the summer," she said. "We got the school year covered. It's the other parts of the year that we can really improve."