Bloomington resident Eric Sandweiss was walking his dog in his backyard a few months ago when he made a disturbing discovery.
"The deer was laying back behind those small trees in that clearing," says Sandweiss.
Sandweiss says the collared deer was lying dead in that same spot the next evening.
"What was more striking was a big open wound near its throat that looked like the result of him rubbing against the tree," says Sandweiss.
Sandweiss says the conservation officer who came to his south side Bloomington house to collect the deer said the collar caused the buck's death.
A City Limits questioner asked us how this can happen.
In the summer of 2016, researchers from Ball State University placed collars around the necks of 85 deer in and around the Bloomington area. Scientists set out to determine mortality rates and causes of death for urban and rural deer in a study funded by the Indiana Department of Natural Resources.
The collars use VHF and GPS technology to track the deer. An FAQ on the website of the Ball State professor running the study says that "the collar is relatively small and will have a minimal impact on the animal's life."
Researchers from Ball State wouldn't comment for this story.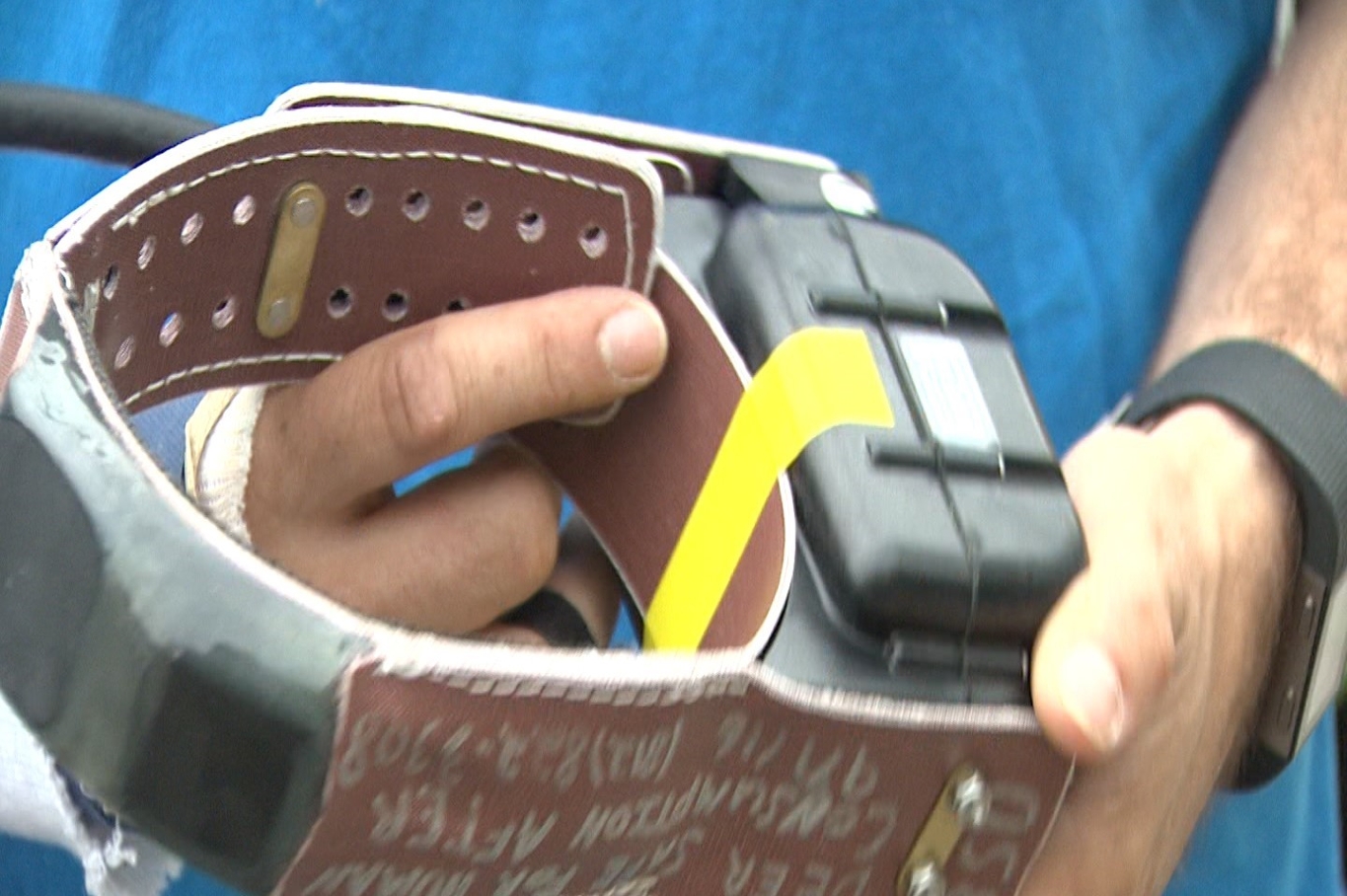 Assistant Director in DNR's Office of Research Dr. Joe Caudell says the collars were supposed to expand as the buck's necks expanded.
"What we think happened is over time that material has degraded to at least where on some of them it seems like the material isn't expanding or isn't expanding enough," says Caudell.
Officials wouldn't disclose the name of the collar manufacturer, but Caudell says the manufacturer said it had some problems with the materials they were using, but the other issue is the deer may have outlived the collars before they malfunctioned.
"The main cause of mortality of deer in urban areas tends to be deer-vehicle collisions, so they don't have to deal with predators, or as many hunters," says Caudell.
Department of Natural Resources officials say up to four deer are still roaming the Bloomington area wearing collars.
Caudell says they are aware of the one Sandweiss found in his yard late last year, but Caudell says he's not certain the collar caused its death.
"One recently died but we don't actually know if it was due to the collar itself or something else that is going on," says Caudell.
Director of Bloomington Animal Control Virgil Sowder says his agency is monitoring the remaining collared deer.
But Sowder says since animal control doesn't carry any tranquilizers, officers won't be able to capture any of them.
Instead officers will alert DNR when the collared deer appear to be in poor health, but even then, Caudell says there's no guarantee wildlife officers will act.
"It can be more dangerous to try and capture the deer to remove the collars because you have to use drugs, you have to chemically immobilize them, a lot of times there can be complications with that," says Caudell.
Sandweiss says his neighborhood off South Ballantine Road is a big area for urban deer, and after his last run in, he's not taking any chances.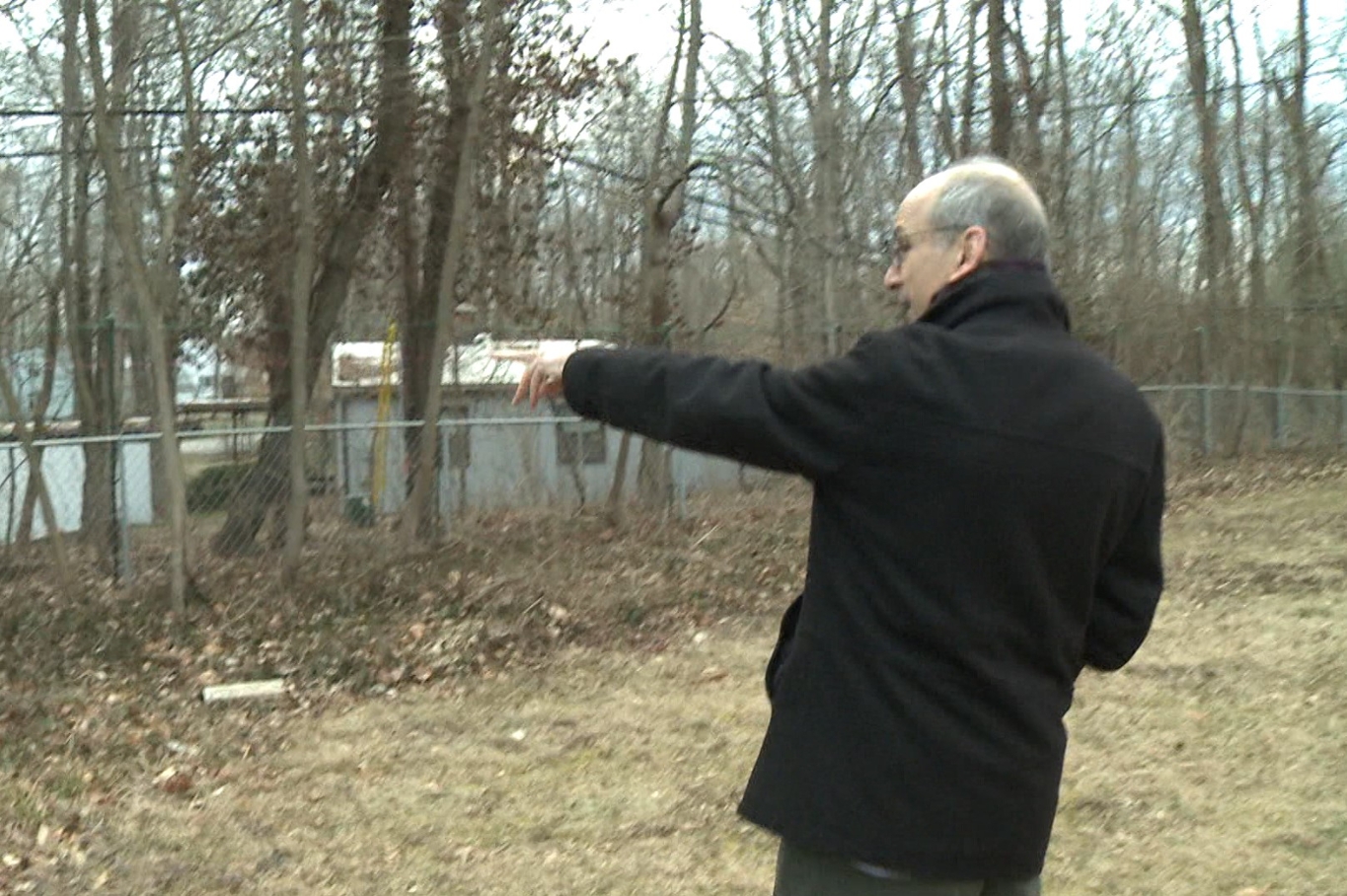 "Put up a high fence around our particular yard, because we have a small dog that runs around out here and we want to protect him," says Sandweiss.
But Sandweiss says the fence won't completely ease his concerns about the effects urban sprawl is having on the deer population.
Our community is changing, from closing businesses to traffic and road construction to affordable housing, and we see the impact of these changes all around us.
We want to know: What questions do you have about how the Bloomington of tomorrow will impact your work, your personal life, your community and your future?
Here's how it works: You submit a question you'd like us to explore about how Bloomington has changed over the past few decades, what you want to see for the city in the future and how ties with IU continue to shape the community.  
So: What do you wonder about how Bloomington is changing and how it impacts your life?
Interested in an ongoing conversation how Bloomington is changing? Join our Facebook group!