The Bloomington City Council is preparing for a final vote on the 2022 city budget in two weeks.
Following a week of departmental hearings in late August, Bloomington Mayor John Hamilton's office revised its $107 million budget recommendations and presented changes to council Wednesday night. However, several councilmembers expressed concern over the lack of their priorities in the budget.
Councilmember Isabel Piedmont-Smith said she met with councilmembers Kate Rosenbarger, Steve Volan and Matt Flaherty over the summer to outline budget priorities for the mayor. The original list was 13 items long but whittled down to four "must- do" items after the August hearings. 
"Unfortunately, three of them are not in this budget proposal," Piedmont-Smith said. "So, I cannot support the budget as it stands currently." 
The three priorities lacking in the budget: 
The Climate Action Plan, specifically a director-level position to implement it
Bicycle and pedestrian infrastructure in accordance with the Transportation Plan
A multiuse path in Cascades Park
READ MORE: City Council Questions Parks, Sustainable Development Budget Proposals
The one priority implemented into the budget is a parking cash-out pilot program for downtown city employees, in which they receive a stipend to forgo a parking spot at city hall.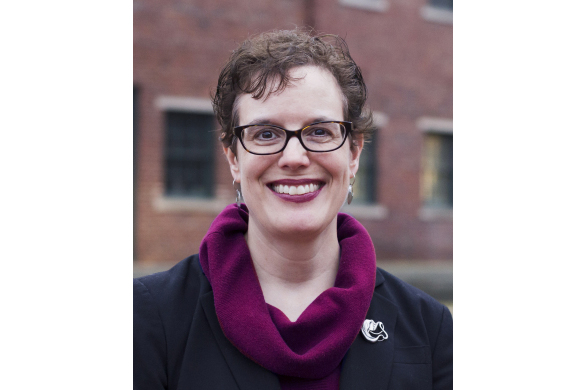 "It requires a balance to put a budget together, among many obligations, many opportunities," Mayor Hamilton said. "It involves tradeoffs."
The council due pass vote on the entire civil budget recommendation failed 3-4-2. Councilmembers Volan, Rosenbarger, Flaherty, and Piedmont-Smith voted against the budget. Councilmembers Dave Rollo and Sue Sgambelluri abstained.
Bloomington Police Department
Additionally, the council took due pass votes on several Bloomington Police Department salary ordinances tied to the budget.
The first was an amendment to the 2021 salary ordinance for BPD and Bloomington Fire Department union employees. The council unanimously supported the amendment, which would bump BPD captains from salary grade 9 to grade 10 and lieutenants from grade 8 to grade 9. Sworn officers up to the lieutenant-rank would receive a $1,000 retention bonus during the fourth quarter of 2021.  
READ MORE: City Of Bloomington Suggests Retention Pay Bonuses For Police Officers
However, several councilmembers ran into issues with the ordinance granting the remaining four bonuses in 2022. Councilmember Susan Sandberg said the bonuses are not an increase in base pay, and thus insufficient.
"I'm sure the officers will be glad to have it, but I don't think it addresses the incremental problem," Sandberg said. "The most significant problem I see is with retention."
READ MORE: City Council Approves Non-Binding Resolution For Increase In Police Salary
The second ordinance recived a due pass vote of 4-0-5. Councilmembers Rosenbarger, Jim Sims, Flaherty, and Ron Smith voted in favor. Councilmembers Rollo, Volan, Piedmont-Smith, Sandberg, and Sgambelluri abstained.
A third ordinance approving 2022 salaries for non-union employees failed by a due pass vote of 2-5-2. Councilmember Rollo voted against the ordinance becasue he said there is no need for five additional non-sworn BPD employees. 
"If we're wondering where to find the resources for the base pay that we were just talking about, here it is," he said. "My understanding is that so few calls, five percent on average, require someone who is a non-sworn employee."
The final 2022 city budget, including BPD salary ordinaces, is up for adoption during the council's Oct. 13 meeting. 
This story has been updated to include the total value of the 2022 civil city budget.