Bloomington city officials are split on an ordinance that would give more protections to people living in homeless encampments. 
The proposed law would ban the city from removing homeless encampments, like the ones seen in Seminary Park this winter, unless sufficient housing options are available.
Councilmember Isabel Piedmont-Smith is a co-sponsor of the legislation and she said the law would offer protections to people living in tents.
"It is not an ideal step. It is not ideal for anybody to be camping outside in this weather. However, people are doing it and people will do it regardless because there will always be people who cannot go to a homeless shelter," said Piedmont-Smith. 
READ MORE: Bloomington City Council Introduces A Law Protecting Homeless Encampments
The law would also require the city to give a 15-day notice before removing encampments from public parks and spaces, and allow for people to claim any nonperishable belongings within 60 days of a removal. 
Joining the city council in its discussion Wednesday night were members from Mayor John Hamilton's administration who strongly urged against the ordinance.
Deputy Mayor Mick Renneisen spoke to the city's unpreparedness of supporting such campsites. 
"We are not situated to answer that question and don't believe it's one of our core service areas to deliver a place for people without homes to sleep," said Renneisen. 
Renneisen said the city does not have the staff to maintain an encampment 24/7 nor is it qualified to do so. He said local organizations who are trained to deal with these types of circumstances are the answer, and it's the city's job to continue to collaborate with these groups to solve the problem.
Part of the ordinance also states the city can choose where encampments are allowed as long as they meet these two additional requirements:
Within one mile of an organization that prepares at least five meals per week
Has accessibility to public restrooms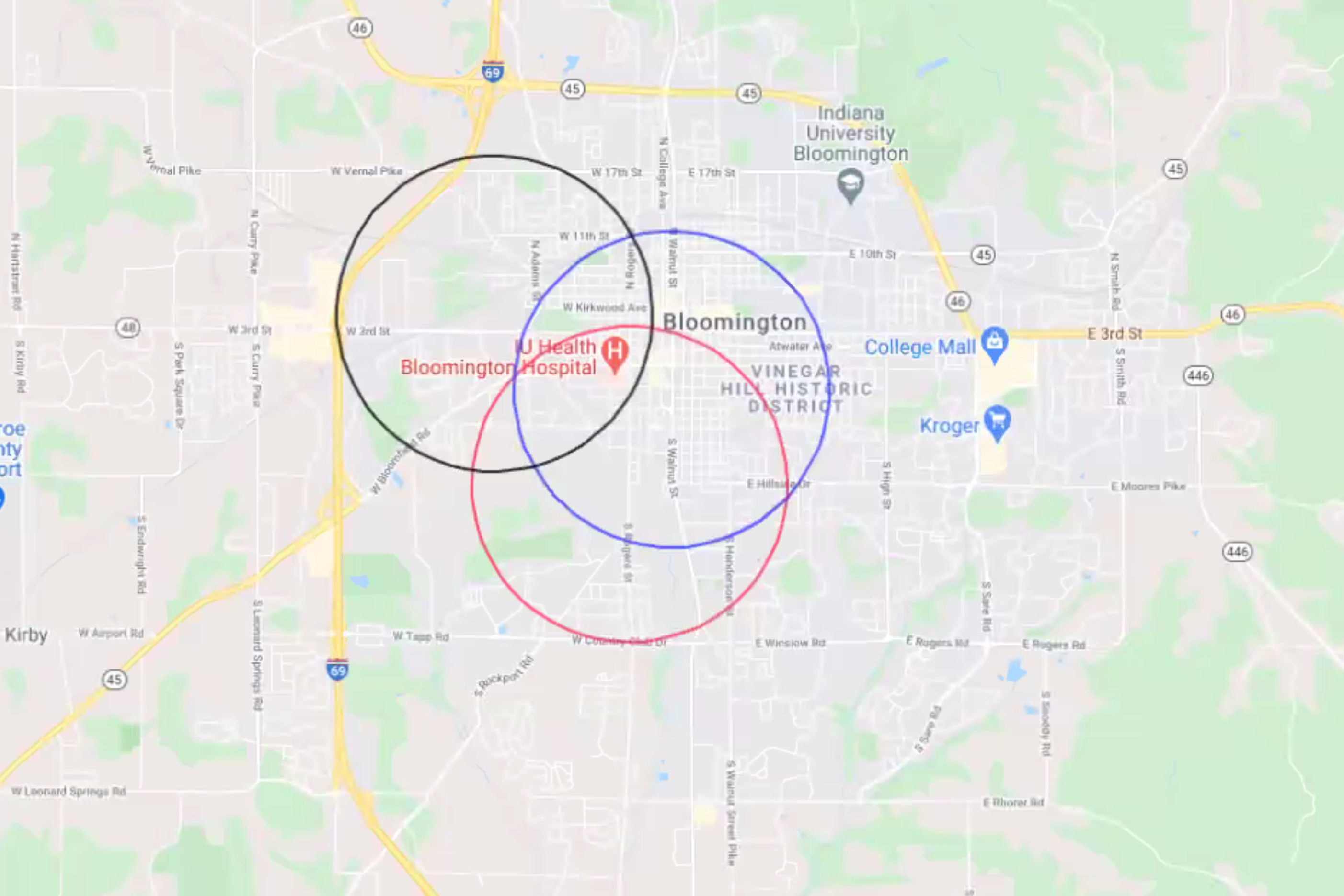 "It gives the city a path to proper, humane ways of getting everything they want, while honoring the obvious needs of our unhoused neighbors," said Marc Teller of the Bloomington Homeless Coalition. "It will clearly establish a zone that will not effect business or residential areas."
The Greater Bloomington Chamber of Commerce issued a statement this week that said it does not support this ordinance due to testimony from local businesses. 
"Over the past year we've heard increasing complaints and deep concerns voiced by members of the business community regarding encampments at Seminary Park and elsewhere," said Erin Predmore, the Chamber's president and CEO. "We must find an alternative way to support the needs of houseless residents that does not negatively impact local businesses, the jobs they provide, and the broader community."
Parks and Recreation director Paula McDevitt also opposed the ordinance on behalf of her department. She said she's concerned about staffing and the cost of building an accessible public restroom.
"The cost to build a brand-new restroom in an area that does not currently have a restroom is upwards to $175,000," said McDevitt. 
But over 190 people joined Wednesday night's meeting with the majority of them being members of the public who supported the measure. 
Executive director of Beacon, Inc. Rev. Forrest Gilmore said the law would be a good step in allowing those without shelter to sleep outside without repercussions.
"It's not in any way a solution to homelessness. What this is, is an attempt to decriminalize sleeping outside," Gilmore said. 
After hearing from all sides of the issue, the city council itself was split between supporting and opposing the legislation. 
The council plans to discuss the issue again at its meeting next week. It could vote to adopt or reject the ordinance.
Our community is changing, from closing businesses to traffic and road construction to affordable housing, and we see the impact of these changes all around us.
We want to know: What questions do you have about how the Bloomington of tomorrow will impact your work, your personal life, your community and your future?
Here's how it works: You submit a question you'd like us to explore about how Bloomington has changed over the past few decades, what you want to see for the city in the future and how ties with IU continue to shape the community.  
So: What do you wonder about how Bloomington is changing and how it impacts your life?
Interested in an ongoing conversation how Bloomington is changing? Join our Facebook group!