The City of Bloomington announced new traffic patterns on Seventh Street as the 7-Line protected bike lane nears completion.
According to a city press release on Friday, all stop signs on East Seventh Street between Walnut Street and Indiana Avenue have been removed and traffic along the corridor is no longer required to stop at intersections.
"All traffic approaching E. Seventh St. on North Washington Street, North Lincoln Street, North Grant Street, and North Dunn Street must now stop at E. Seventh St. and yield to all traffic (motor vehicles, bicyclists, and pedestrians)," the release reads.
The city installed 'cross traffic does not stop' signs and electronic message boards at intersections along the corridor to reinforce the changes.
READ MORE: Bloomington Transit Removes Bus Stop Along Seventh Street
City engineer Andrew Cibor said the traffic changes prioritize east-west traffic on Seventh Street, including Bloomington Transit.
"We're really trying to design a road that encourages low speeds and high awareness, so people are able to be safe, ultimately," he said. "So, it maybe feels a little uncomfortable sometimes, but it tries to, through design, create a safe environment."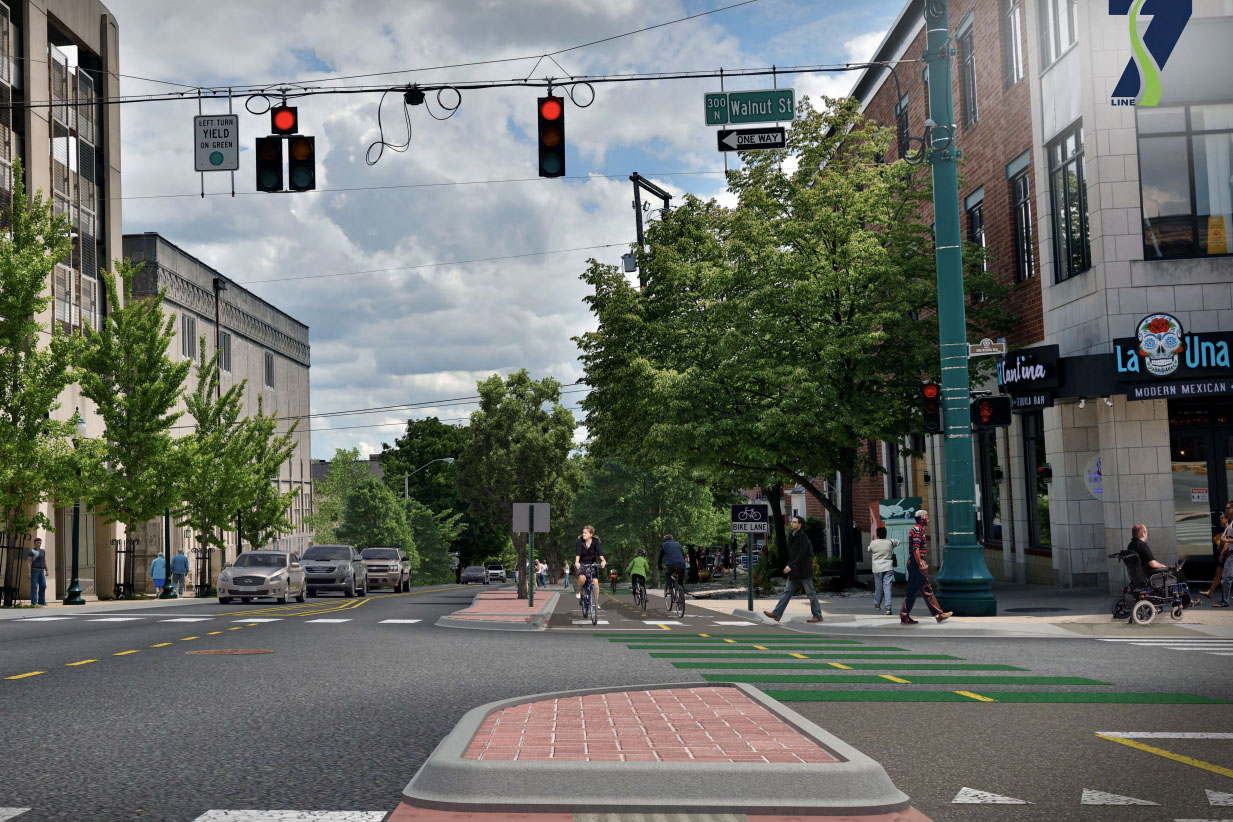 The 7-Line is a protected bike lane along East Seventh Street that connects the B-Line trail and Indiana University campus. It is funded by a 2018 Bicentennial Bond. Construction began in early June, and crews finished the first segment between Woodlawn Avenue and Indiana Avenue in July.
READ MORE: Can Seventh Street Still Accommodate Buses After Bike Lane Construction?
Once finished, the path will be almost three-quarters of a mile long and the first two-way protected bike lane in the city.
"The project is still very much under construction," Cibor said "In some ways it might look like it's complete, but it's not."