The Bloomington City Council will decide next Wednesday, Dec. 4 whether to officially designate the city's Near West Side as a conservation district. 
A conservation district designation is less restrictive than a full historic district designation. It's intended to slow radical neighborhood transformation by reviewing major changes like demolition and new construction.
The move for designation from Near West Side residents came in response to Bloomington's proposed Unified Development Ordinance, which regulates building and development in the city. Originally, the UDO called for multifamily "plexes" to be allowed in core neighborhoods - neighborhoods of small lot, single-family housing near downtown.
According to Near West Side resident Peter Dorfman, who has been active during the UDO meetings, the push for designation has been a two-year effort but really picked up at the start of 2019. 
The neighborhood committee held six meetings to get a sense of what designation, if any, residents wanted and held two votes to decide what action to take. 
Dorfman says about 60 percent of voters were in favor of overall designation in the first vote, and a slight majority opted for the less-restrictive conservation designation in the second vote.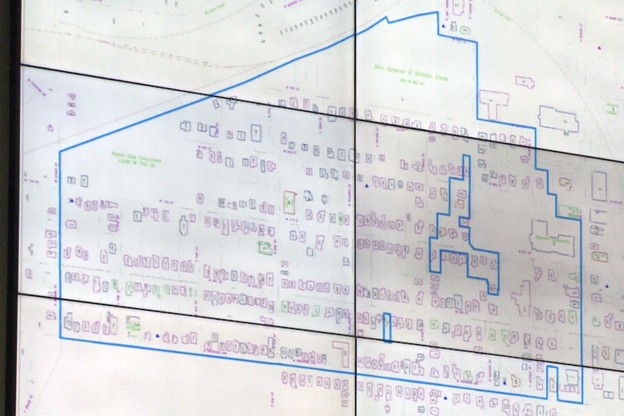 "I think what it reflects is there were still hesitations among some of the people in the neighborhood about being told what modifications they could do to the façade of their house," Dorfman says. "But there was a very great concern about what was coming down the pike." 
According to many residents in Dorfman's neighborhood, what was coming down the pike was out-of-town developers who were going to drastically change core neighborhoods like the Near West Side by converting single-family homes to duplexes and triplexes that would be rented to students. 
"Not that we object to students; that's become kind of a false argument," says at-large City Councilmember Susan Sandberg. "But there are some compatibility issues in core neighborhoods with student houses that could be considered 'party houses' or nuisance houses, as opposed to family residential homes where people can come and raise their kids. And it makes it economically kinda hard when your neighborhood starts to go in that rental direction."
Now that the UDO has been amended to prohibit plexes in core neighborhoods, those who opposed them can sleep a little easier. But Dorfman says the neighborhood still wants a conservation designation because it adds another layer of protection.
If approved next Wednesday, the Near West Side would automatically become a full historic district after three years, unless a majority of homeowners object.
An historic district intends to "preserve the property in perpetuity." That means any exterior changes to a building must be approved by the Bloomington Historic Preservation Commission beforehand.
"But even when people go into full historic, they work very carefully with the Historic Preservation Commission," Sandberg says. "They design their own guidelines. They can make it as restrictive – or not – as they wish. So there's still a lot of community input, a lot of neighborhood input in it."
Both Dorfman and Sandberg said they did not know of any other neighborhoods that were actively seeking a designation. 
"I can't speak for other neighborhoods," Dorfman says. "I know that there's a strong sense in Bryan Park that they have some of the same vulnerabilities and there is conversation going on there." 
The City Council is set to vote on the issue on Wednesday, Dec. 4 at 6:30 p.m.