Bloomington city council removed 91 parcels from area two of Mayor Hamilton's annexation plan Tuesday, including 86 parcels in the Edgewood Hills neighborhood. The council voted to retain another 100 parcels on the east side because of their access to S.R. 446.
Council members Sue Sgambelluri, Steve Volan and Susan Sandberg sponsored the Edgewood Hills amendment. They say the city would struggle to extend its sewer system to the neighborhood. Additionally, it's only road access is Lori Lane off S.R. 46.
"I really do think that Lori Lane emptying out into [S.R.] 46, and the nature of 46, itself, is the big difference," Volan said.  "The other neighborhoods to the south all open to [S.R.] 446, which is going to be completely in the city.
The council voted 8-1 in favor of the amendment, with councilmember Kate Rosenbarger voting 'no.'
The 100 parcels retained in the annexation plan include Cedar Springs neighborhood and East Heritage Woods Road.
Councilmember Sgambelluri proposed five parcels at the corner of E Rogers Road and S Smith Road also be removed from area two. Two of the properties cover 16 acres, with more than 14 of those acres belonging to the Sycamore Land Trust.
"These properties are valued at $100, and I think $200, respectively," she said. "I don't think the taxes that would come from them would be very substantial."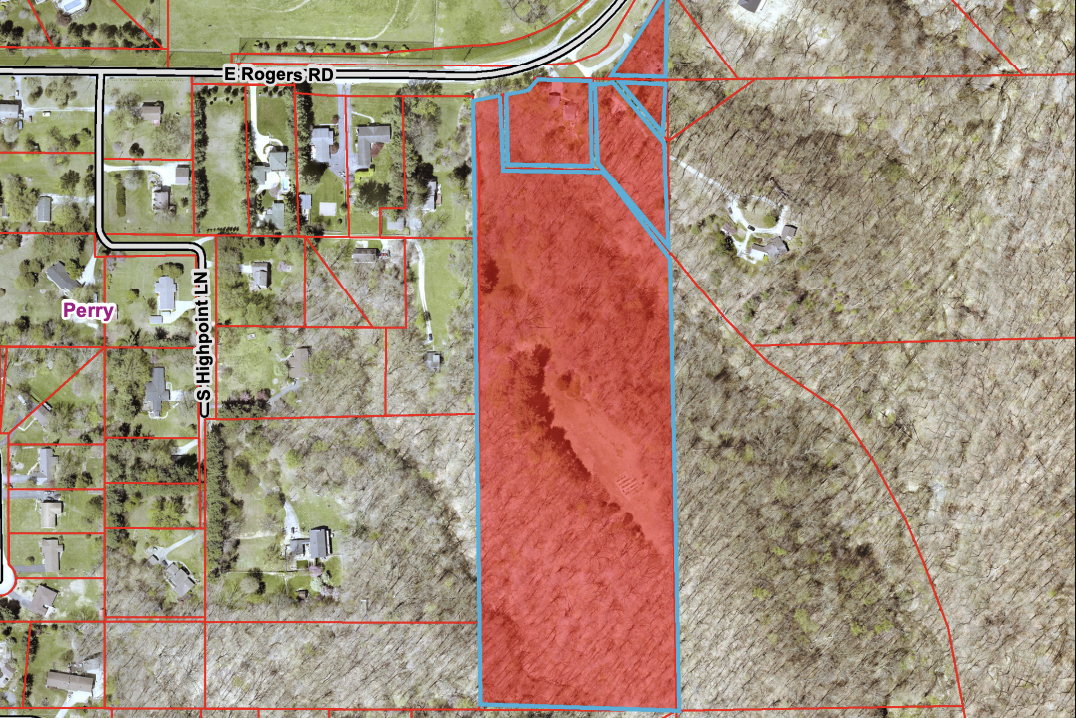 Additionally, the council unanimously supported two amendments forming impoundment funds for areas two and one A. These funds hold unspent municipal tax dollars collected from the annexed area during its first three years and must be spent within five years.  
The amendments establish a board which advises the council regarding the expenditure of the funds. Each board is made up of seven people:
Township trustee representing the largest number of residents in the annexed area
Monroe County Council member representing the largest number of residents in the annexed area
Bloomington city engineer
Two citizen members appointed by the mayor
Two citizen members appointed by the county commissioners
The adopted amendments will be reflected in the annexation plan, which is up for a final vote during the council's special session on Wednesday, Sept. 15.
Pushing City Limits: Bloomington Annexation Coverage