Bloomington City Council voted Wednesday to designate the James Faris House, 2001 E. Hillside Drive, a local historic site. The house was one of two Underground Railroad stops in town.   
According to council's Dec. 15 packet, James Faris was born in South Carolina in 1791. He moved to Bloomington in 1826 and became the first Pastor of the Bloomington Reformed Presbyterian church in 1827. He owned two farms in town, one being the current site of Assembly Hall and IU's athletic facilities.
The historic property is less than one acre and consists of two budlings. The main building is a two-story, brick I-house built in 1842. It is one of the few Covenanter brick farmhouses still standing from Bloomington's settlement. 
Another example is the nearby Thomas Smith House, which council designated a historic site in September. Smith and Faris were brothers-in-law and conductors on the Underground Railroad.
READ MORE: City Council Designates Thomas Smith House A Local Historic Site 
Most of the Faris House's windows are original, which caused councilmember Steve Volan to ask about the house's sustainability profile. However, city staff called the issue a 'can of worms.'
"Window preservation is a top priority wherever there are historic buildings throughout the world," historic preservation manager Gloria Colom Braña said. "It's also one of the greatest challenges regarding sustainability issues." 
She said historic sites need to be individually assessed to best understand sustainability profiles.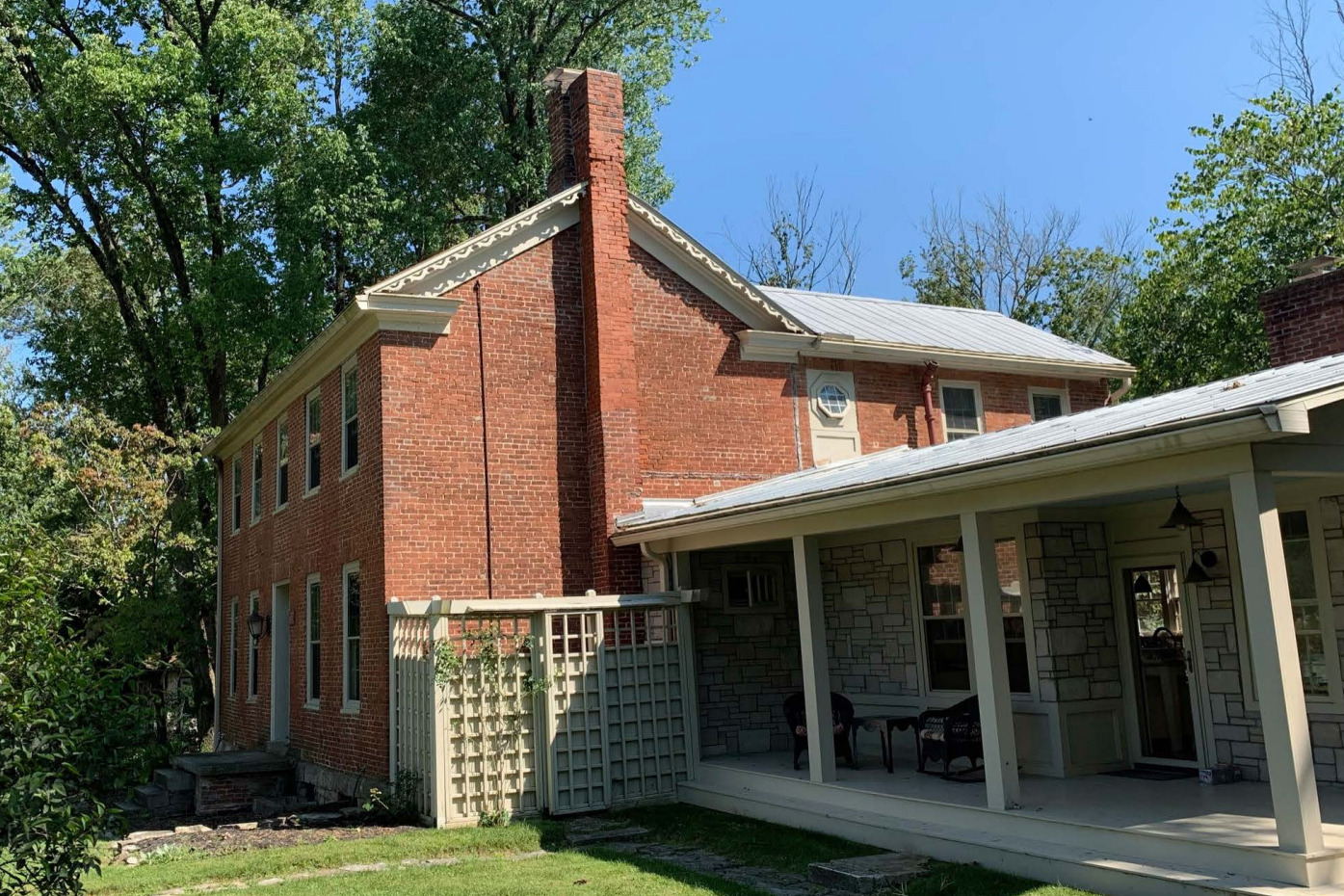 Scott Faris, a direct descendant to James Faris, spoke during the meeting about a letter from Faris's son, Reverend David Faris.
"There's multiple stories out there about the house, but this is the only really defining source that talks about how the house was made, who lived in it, and such and such," Scott Faris said.
Council approved the historic designation 8-0. Councilmember Kate Rosenbarger was absent.