So Cold the Vodka will launch this Friday in liquor stores across Bloomington, in a joint effort between local brewery Cardinal Spirits, the West Baden Springs Hotel, and the motion picture "So Cold the River."
After the film debuted in March, it became one of the top-selling indie films on Apple along with extended runs in over 15 cities across the country. While filming in 2020, the cast and crew came up with the idea of collaborating on something special.
READ MORE: "So Cold the River" shows feature films can be made in Indiana
"It was something that we joked about when we were on set, we were like, 'So Cold the Vodka,' and we were trying to figure out custom drinks you could make with it based off the movie," said Zachary Spicer, CEO of Pigasus Pictures, which produced the film. 
And Cardinal Spirits liked the idea.
Water is at the core of the movie and that inspired the new liquor. The Pluto Water, found at French Lick and the West Baden Springs Hotel, aided in the construction of the hotel, the inspiration for the book, and the plot of the movie.
"Cardinal Spirits being a local company, you know, they're making and distilling everything locally from the water that is here," said Spicer. "And there's something about the water that is a magical, and kind of a mystical, thing that ties everything together."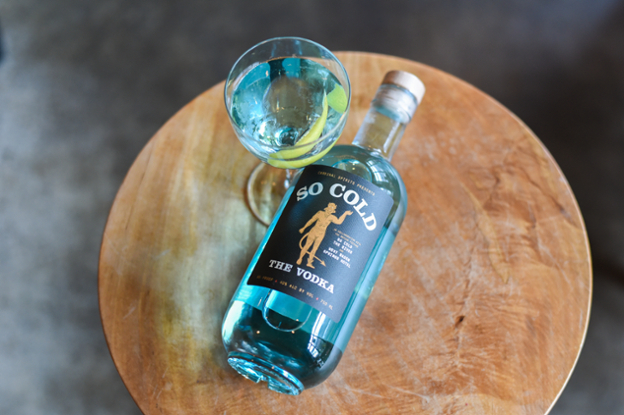 Spicer said water was the starting point for everything, a cornerstone.
"And yeah, So Cold the Vodka is just a really cool name."
Along with the launch Friday, the Buskirk-Chumley Theater will show the movie at 6 p.m.. There, patrons can taste specialty cocktails based on the movie and ask questions during a Q&A with director Paul Shoulberg, the Pigasus Crew, and a special guest whose name has not been released.
Spicer said that he wanted the launch and viewing to be accessible to everyone, with tickets starting at five dollars.
"And what better way to do that than with a drink in your hand and on the street of Kirkwood," said Spicer.