Rarely can a novel be born, adapted and filmed, and premiered all in one place, especially when that novel is set in Indiana. But for Bloomington native and author Michael Koryta, there was no other option for the adaptation of his novel, "So Cold the River."
When Koryta was eight years old and visiting the West Baden Springs Hotel in French Lick for the first time, he couldn't dream of the journey that visit would take him on decades later. At the time, the building was in ruins and structurally unsound after years of neglect and abandonment. Visitors could tour the ruins of what was left of the property.
But that visit, and more over the years as the property was restored, begged a question for the author: How did the hotel come to exist, why did it go away, and how did it come back?
That question sparked a ghost story that would ultimately lead to Koryta's novel, which is loosely based on the hotel and its history. The book was published in 2010, but faced obstacles adapting it into a movie.
"The moment that I thought it would not be a movie was when I heard a Hollywood studio tell me that they can build it on set, and keep it in L.A. and film it out there," Koryta said. "And I said 'No, you can't you have no idea what the story is about.'"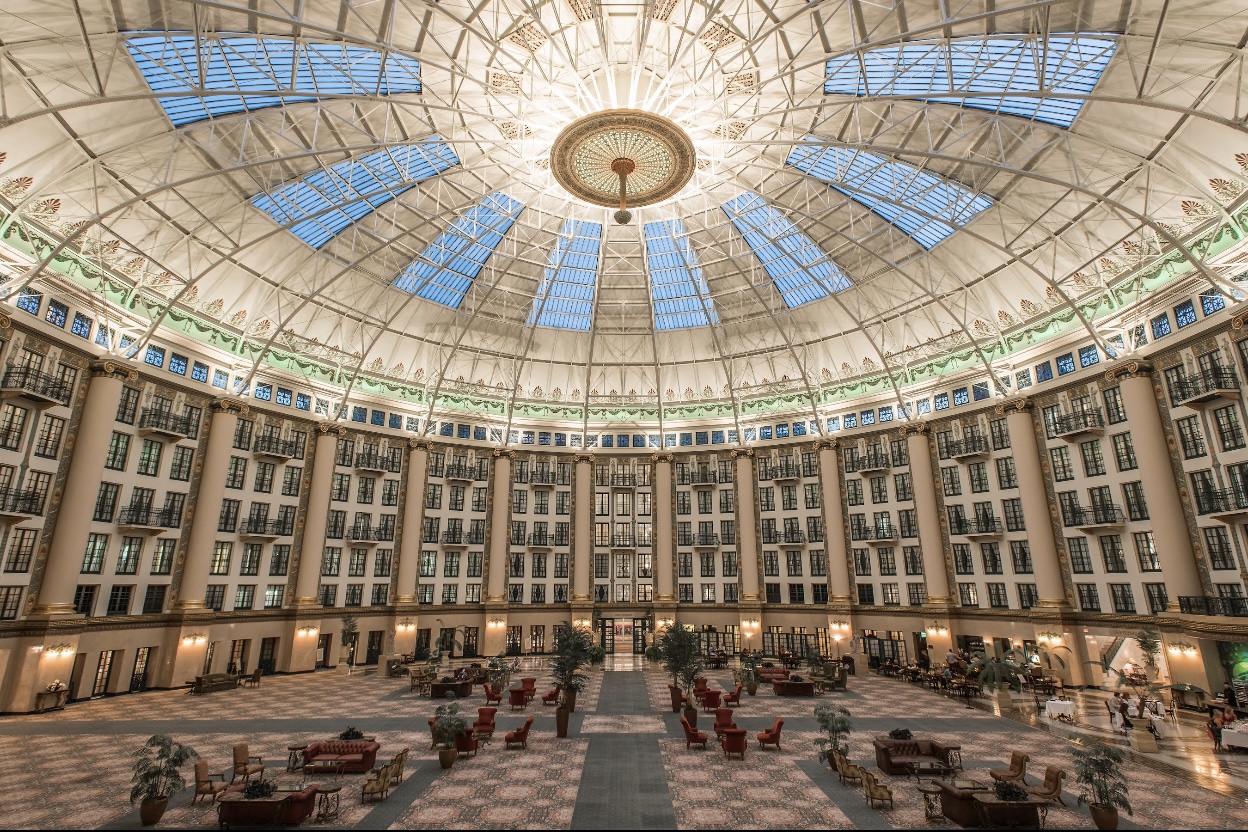 For Koryta, having the movie filmed anywhere but the West Baden Springs Hotel was never an option. So, he turned to Pete Yonkman, president of the Cook Group, which funded the restoration and runs the hotel. 
And Yonkman knew just the company that would be willing to film everything in-state.
"I had the opportunity through [him] to meet Zach Spicer, who's this guy who's insane, and he thought movies could be made in Indiana, and really good movies can be made in Indiana," Koryta said.
As CEO of Pigasus Pictures, Spicer said that the opportunity to adapt the novel hit home. After sitting down with Yonkman and Koryta, the team got to work laying the foundation for the screen adaptation.
"And then it was really Pete and Michael partnering with the hotel here and, like, getting them to buy in that this was a worthwhile endeavor and a good idea," Spicer said.
Being able to make the story in Indiana, in French Lick, is something truly special for Spicer, too. Pigusis Pictures is located in Bloomington, and Spicer is an IU alum.
"We've been making movies in Indiana for the past five years now, and this is the most serendipitous, stars-aligning, everything, you know, coming together for the perfect opportunity," Spicer said.
And Hoosier Andrew J. West, who plays Josiah Bradford in the film, was thrilled to be in an adaptation of a novel he admires that takes place in his home state. 
"For that same experience to also to be taking place in my home state, and for it to be such an interesting, complicated character that I get to play," West said. "All those things make for an entirely unique experience."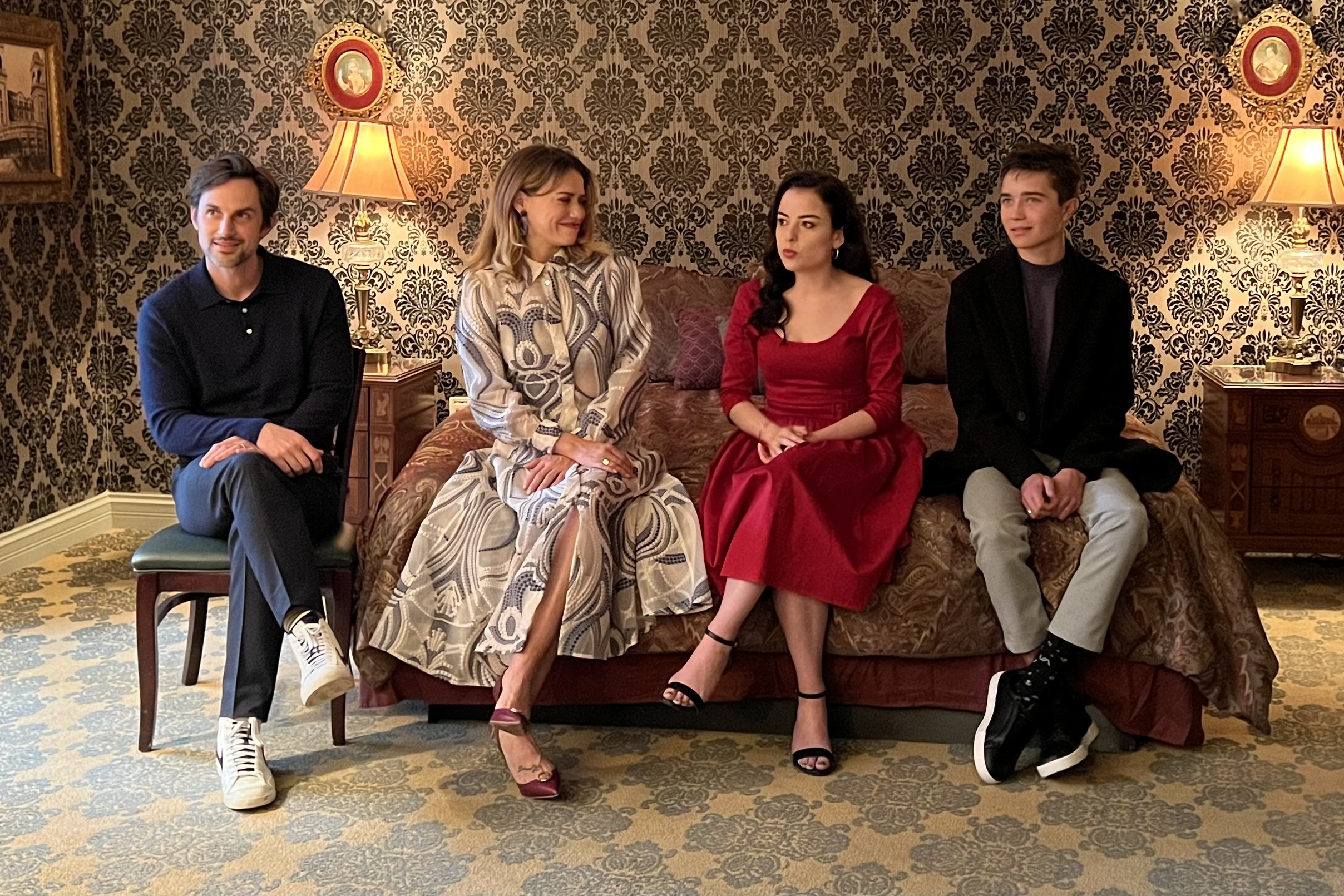 The movie premiered at the West Baden Springs Hotel last Saturday and is already out on-demand and in select theaters. The journey that "So Cold the River" has taken him on for nearly three decades is finally over.
"My version of it is done. To see it passed on to other people who work in other creative mediums who make it their own is, 'full circle' is the perfect way to describe it," Koryta said. "Really special."
And after years of persistence, Koryta accomplished what every Hollywood film studio told him he couldn't do--make his film on location in Indiana.
"I have a little fly-over state kid chip on my shoulder, and I don't mind admitting at all that," Koryta said. "It's really special to say, 'No, we did it here, we pulled it off here, we made it with people from Indiana."
Without giving away any spoilers, Koryta said he could describe his movie in five words: "Best. Indiana. Thriller. Ever. Made."