Legendary IU basketball coach Bob Knight died Wednesday night at the age of 83 after a long illness. A single chair with a red balloon stood outside Simon Skjodt Assembly Hall Thursday: an homage to the late coach and a chair he famously threw at a game in 1985.  Bouquets of flowers lay at its base.
Read more: Legendary IU basketball coach Bob Knight dies at 83
In 29 seasons at IU, Knight led the Hoosiers to 11 Big Ten titles and three NCAA championships. 
IU President Pamela Whitten put out a statement commemorating Knight, whose "brilliance" she said, "ensures he will forever rest among the giants of college basketball."
Hoosier Men's Basketball coach Mike Woodson, who played under Knight as a student, said, "I am so blessed that he saw something in me as a basketball player. He influenced my life in ways I could never repay."
Knight is known both for his effective coaching and hot temper, on and off the court. Despite strong success with his basketball teams' winning percentage and graduation rates, he was fired in 2000 after he grabbed a student by the arm while on a "zero-tolerance" warning from the Board of Trustees for previous incidents.    
But on the day after his death, fans like IU alumnus Dave McArdle remembered Knight as a powerful character with a passion for teaching.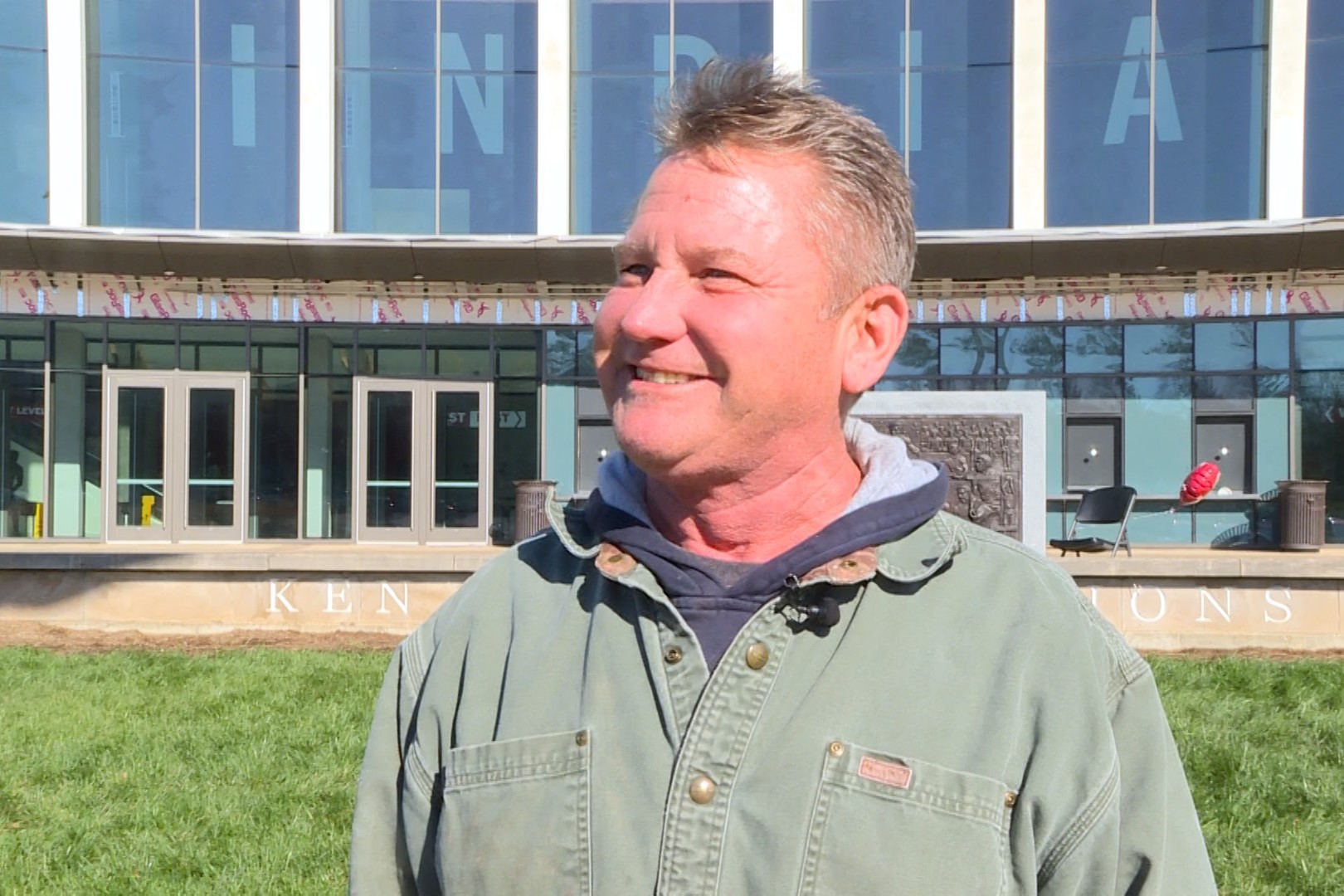 "You can call a guy a bad guy because he talks to people the way he does or whatever, but it makes him a great teacher," McArdle said. 
Knight's larger-than-life personality earned him the adoration of diehard fans and the ire of critics. McArdle belongs to the first camp.
"He was just a fun guy to follow," McArdle said. "I'm a lifelong fan. Wanted to go to school here just because he was here." 
IU Athletics says they plan to honor Knight by attaching commemorative patches on the uniforms of the Men's and Women's basketball teams for the rest of the year.   
Read more: IU women's basketball players share thoughts on upcoming season
By the time Knight retired in 2008 after moving to Texas Tech to coach, he earned the distinction of most all-time wins as a coach in Division 1 basketball.  He had coached the U.S. Olympic basketball team to a gold medal and was a member of the Naismith Basketball Hall of Fame.
The university is not planning a public memorial service.