The old IU Health Bloomington hospital property will be partially demolished within 60 days. 
The city's board of public works and redevelopment commission Tuesday both approved a contract with Indianapolis-based demolition expert, Renascent.
The contract covers seven residential homes, one apartment complex and two warehouses within the eastern portion of the hospital redevelopment site, or future Hopewell Neighborhood. This block borders Morton Street, across from Kroger in Seminary Sqaure. 
READ MORE: Bloomington Plan Commission advances former hospital, Player's Pub redevelopment
Demolition for phase one east cost $588,755, which is below the estimated $2.4 million.
"The reconstruction plans for that area, as far as infrastructure to develop the lots, is being finalized now," city project engineer Matt Smethurst said. "We hope to bid that work out for later this year."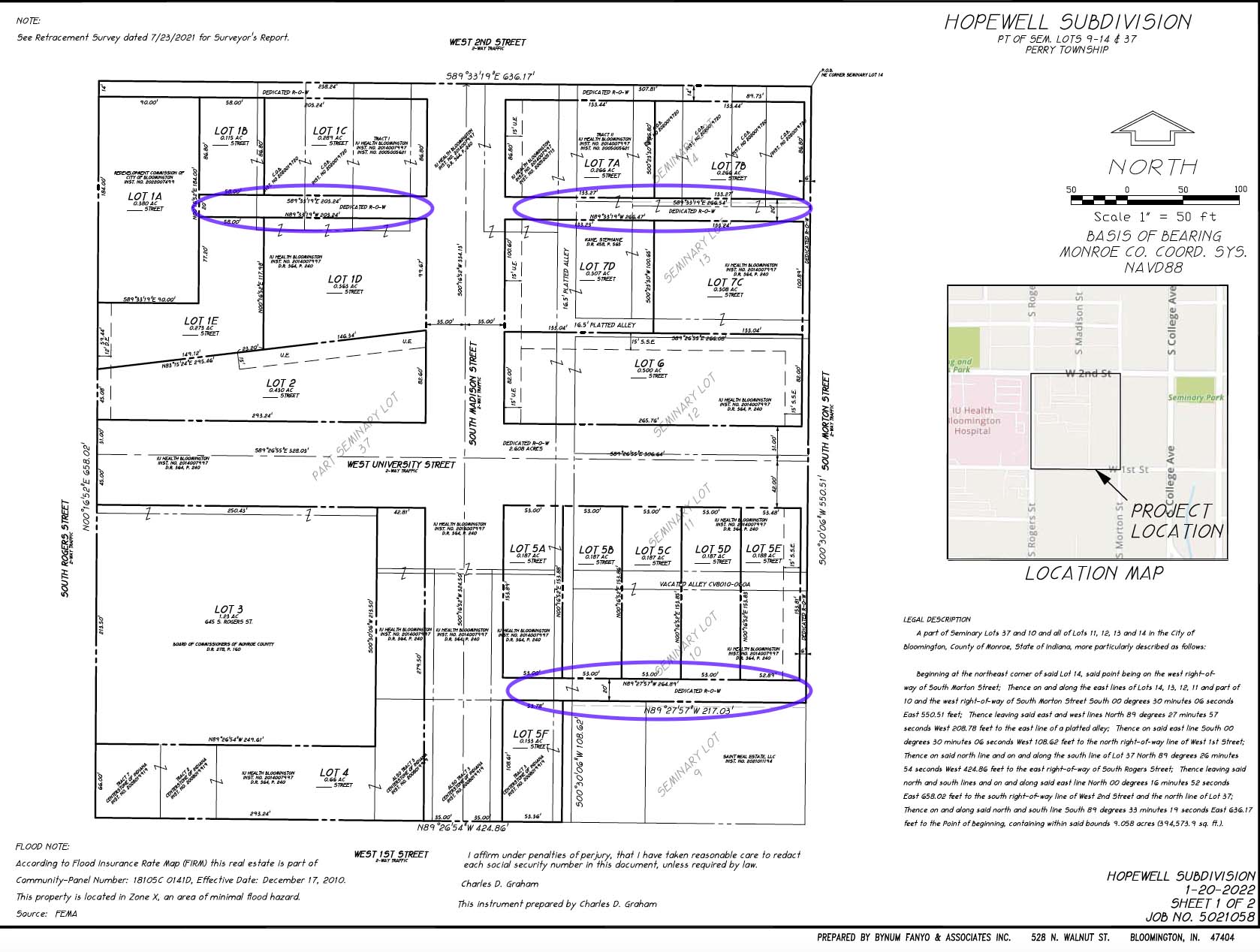 City engineering staff says new development could start as early as summer 2023, but most likely will not occur until spring or summer 2024. 
The total project is estimated to cost $27.9 million, with $2.9 million coming from federal roadway reconstruction funds. The remaining amount is funded through Bloomington's consolidated tax increment finance (TIF) district.
North Walnut apartments
The board of public works also upheld an order to remove an apartment complex at 2607 N. Walnut Street. Park Place Apartments is next door to Cascades Inn. 
"The reason we did an order to remove is because of the public nuisance," neighborhood compliance officer Mike Arnold said. "We were consistently having to go and evaluate the property and make sure it's in compliance."
In June 2021, the city requested the property owner, Prime Power Inc., seal all open windows and doors on the structure. It finally did by August but was out of compliance again by December.
Prime Power CEO, Qiao Zhao, lives in China, but purchased the site as a graduate student at IU.
"It is my intention to remove this structure, but I need the time to find a contactor to do this," she said.
The city said it will not enforce its July 31 deadline if the owner is making steps towards demolition. In the meantime, the owner plans to secure the property with a fence to prevent anyone from breaking into the building and using it as a temporary residence.