The Bloomington Plan Commission granted primary plat approval Monday for the first phase of the former hospital site redevelopment.
Phase One East covers 8.65 acres between West Second, West First, South Morton and South Rogers streets. Nine buildings are slated for demolition. Two Centerstone buildings at the corner of First and Rogers streets will remain.
Matt Wallace, with Shrewsberry & Associates in Indianapolis, said the project will include new green space.
"As far as that greenway and that park-like feel, we're just doing the first half," he said. "The rest of it will continue once the hospital building is down."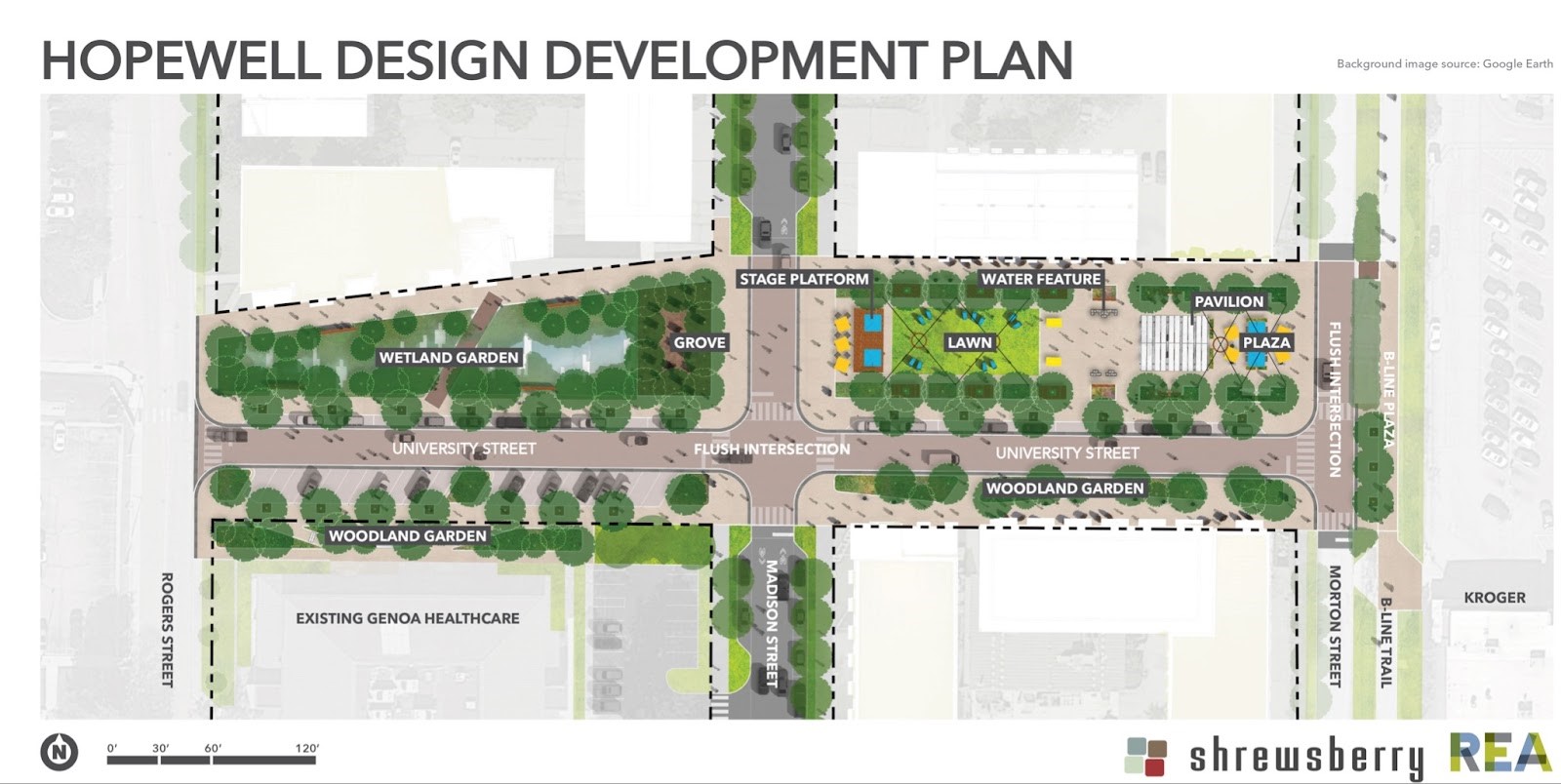 The primary plat request would divide the property into 16 parcels. Two parcels would be open green space, two would be for Centerstone, and the remaining 12 for redevelopment.   
"I'm so excited to see this come forward and to see the lot sizes small, and the encouragement for small parcels is great," plan commissioner Jillian Kenzie said. "If we can communicate that and actually get small-scale development, that would be wonderful."
The approval also calls for a realignment of an existing north-south alley to become a continuation of South Madison Street. Additionally, it includes a new east-west road to be known as West University Street. Both alley right-of-way vacations must be approved by city council.
University Street will be made with cobblestone and have parallel parking on the north side of the road. It also will have back-in angle parking in front of the Centerstone building.
Eoban Binder, who lives in nearby Prospect Hill, questioned the presence of back-in angle parking. During public comment, he said Centerstone has plenty of parking and there is no need for back-in spots on the one greenway portion of the project.
"A greenway is intended to be a street that (puts) non-automotive transit first or at least alongside (automotive transit)," Binder said.
(Editor's note: Eoban Binder works for WFIU/WTIU as director of digital media.) 
The commission unanimously approved the proposal. Plan commissioner Karin St. John was present but did not vote to prevent a conflict of interest. She is chief operating officer of St. John Associates, a physician referral service located on the corner of West First and South Morton streets.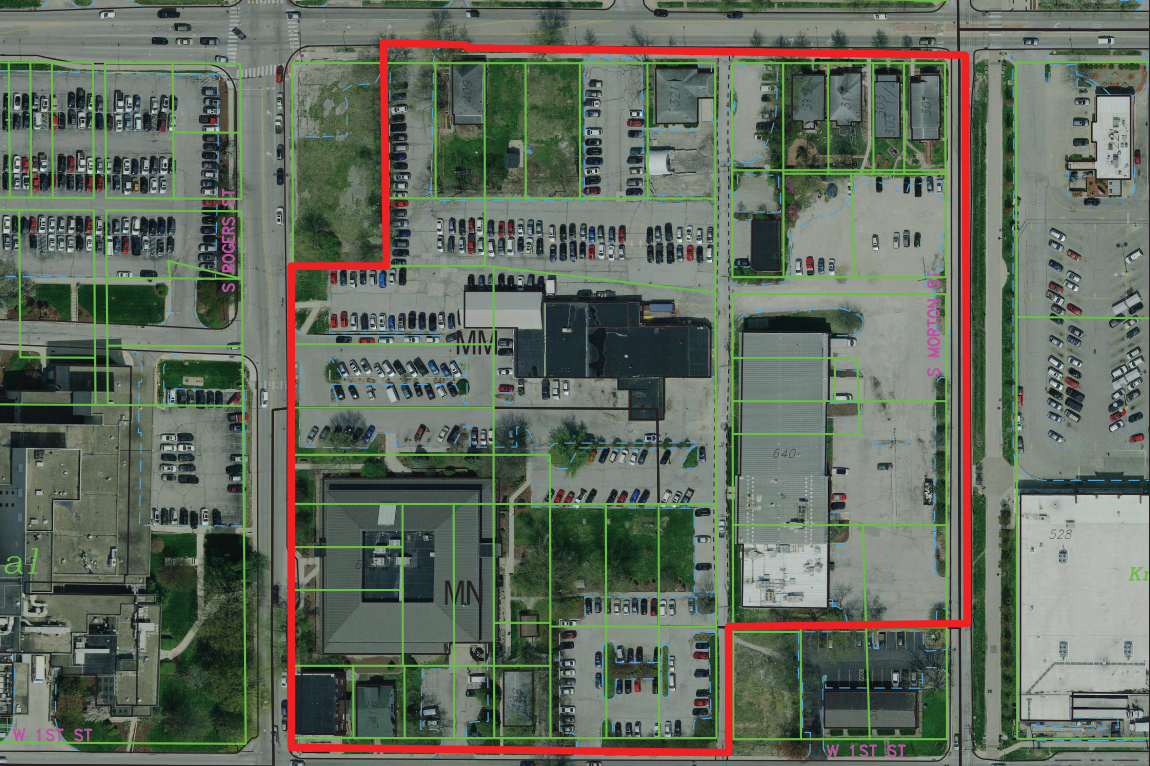 Additionally, the City announced Friday the new neighborhood will be named the 'Hopewell' subdivision to honor an original property owner in the area. In 1905, Bloomington's Local Council of Women bought a 10-room brick house owned by Isaac Hopewell, which later became a portion of the original Bloomington Hospital. The property was razed in 1963 to make way for IU Health Bloomington Hospital.
Player's Pub redevelopment 
The Plan Commission also approved a new housing development to replace the former Player's Pub on South Walnut Street.
The new development sits on a 0.27-acre lot that was vacated last March. It will be four stories and contain 34 apartment units, 20 of which will be studio apartments and 14 will be one-bedroom apartments. 
The first floor of the development will include an 18-space parking garage accessible by a one-way alley off South Walnut Street. 
"From a traffic flow perspective, the biggest benefit here is actually for the sidewalk users that will be walking along Walnut Street, knowing that the building goes right up to the corner," city engineer Andrew Cibor said.  
The first floor also will feature a fitness center, leasing office, storage space and 16 bicycle spots. 
The plan commission unanimously approved the development. Plan commissioner Chris Cockerham was not present for the second vote.