Bloomington Brewing Company is changing hands for the first time since it opened 27 years ago.
Founders Jeff Mease and Lennie Busch announced Wednesday Amanda and Jarrod Franklin of Bloomington purchased BBC along with partners of Indianapolis brewery Four Day Ray.
Mease says the sale doesn't affect their other businesses such as Lennie's or HIVE.
"Lennie and I were never brewers; we came to this thing through more like a love of localism. So, it was time."
Mease and Busch built the brewery next to Lennie's restaurant in the Crosstown II Shopping Center on E. 10th Street to help support their hospitality business. It was the first craft brewery to open in Southern Indiana.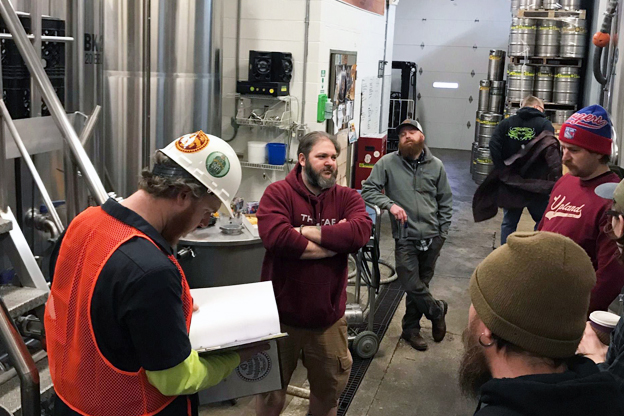 But Mease says the brewery's production business didn't match their food and hospitality service.
"I'm not gonna miss it. If I was a brewer, I would probably miss it. That would be the thing. But actually, I'm super excited."
Mease says he's been a long-term passionate psychedelic advocate for years and is looking forward to doing more.
"Our mental health situation is worse now than when we started medicating people 50 years ago. So we need new approaches. And a lot of people think there's a lot of potential here."
Brewing operations were consolidated at the BBC production house on Bloomington's west side when Lennie's moved to its present Kirkwood location in 2019.
New owner Amanda Franklin said in a statement that they are excited to continue to serve the local, craft beer-loving-community the BBC beer they know and love.
"We appreciate Jeff and Lennie for entrusting us with the care and growth of Bloomington Brewing Company, we are honored to carry on the BBC name and promise to brew the very best beers."