What the city is looking for in a casino operator, new jail renderings are out, next year's budget is submitted, Tiny Homes are being planned, and a new city marketing effort hopes to keep the city's population from decreasing.
On this week's installment of Ask The Mayor, Terre Haute Mayor Duke Bennett addresses these issues and more. Listen to the full conversation with Indiana Newsdesk anchor Joe Hren by clicking on the play button above, or read some of the questions and answers below. A portion of this segment airs 6:45 and 8:45 a.m. Wednesday on WFIU.
This conversation has been edited for clarity and conciseness.
Hren: I see some new jail renderings are out and some say it's too big and too expensive. Officials are also planning for the future with this facility, is what you're seeing acceptable?
Bennett: I think it's good that we're getting to the formal part of this design. I think they're listening to the public on the size and scope of the building and how they can be the most efficient with it and make sure they have room for addictions and mental health counseling in the jail. 
I think sometimes people get hung up on the cost of the jail. It's not going to be cheap to build a jail. It looks like it's $52 to $55 million, you want to make sure you get as much as you can out of that because you don't want to turn around and have to add on to it in a few years.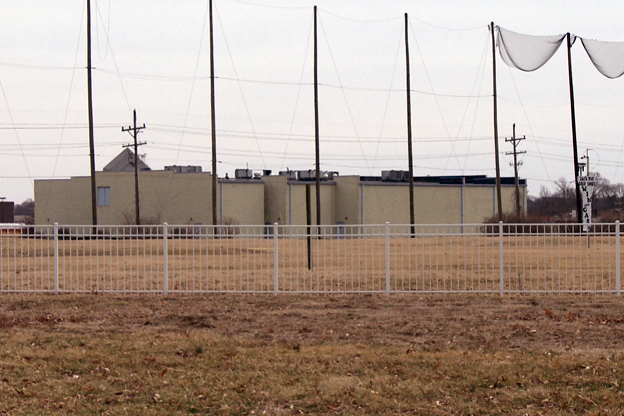 Hren: The Indiana Gaming Commission is accepting proposals for a new Vigo County casino until December 1st. What are you looking for in a casino operator here in Terre Haute?
Bennett: There's not been a lot of interest, so we're kind of surprised. I think it's because of Illinois doing so many things. There's a ton of interest over there because they're doing multiple casinos. Here, we want to make sure we have a good community partner, so we want somebody that's going to give back to the community, they're going to be someone who invests in Terre Haute.
We want the biggest and best thing we can possibly have to bring people here, and so we're looking for a stable company financially and they capture our vision that we want that to be a major destination in our community if the voters approve it.
Hren: Next year's city budget is submitted and I assume it's also balanced?
Bennett: We have a balanced budget for the fifth straight year. We gave the council the first draft of that, we're going to give them another draft Thursday night, I have some reductions in it. That will probably be the final version of the budget. I'm excited about it, we continue to build some reserves to lead us to even less borrowing in the future - that's the goal here. The police station is in there so we're good to go on that.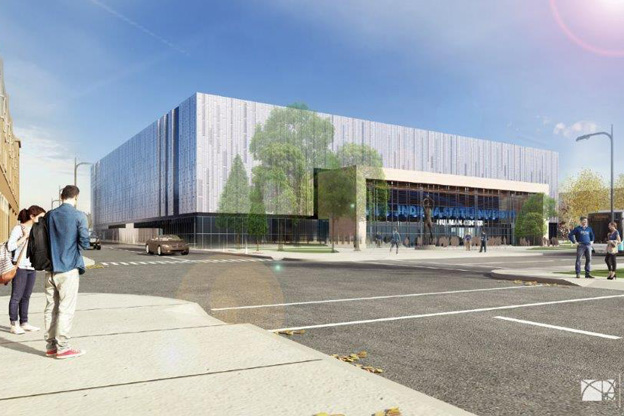 Hren: We covered the renovation of the Hulman Center last week and then right after the city hosted the ground breaking for the new convention center. The two facilities will be just a couple blocks away from each other, this has to be huge for Terre Haute?
Bennett: It's really big, I don't think a lot of people can grasp that yet. When you step back and look at what Terre Haute has to offer, whether you utilize it or not, it's going to change downtown, Terre Haute, and west central Indiana. We're estimating between one million and a million and a half coming to Terre Haute if we get the casino and we get the convention center open. And there's still so many other things for them to do. 
This is what this whole thing is all about, trying to change our image in a variety of ways. We rolled out the "See you in Terre Haute" as part of our community planning process so we're focusing on that tourism component. We keep adding to our portfolio to give people a reason to come to Terre Haute.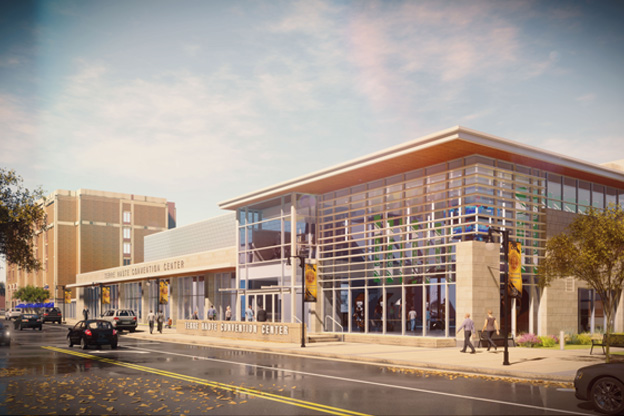 Hren: Do you feel good about the financial footing of the convention center project?
Bennett: Yes, what we focused on is the parking garage and the convention center from the CIB perspective. We're still negotiating with the developer with the hotel for the other parking garage. It looks like he will build that and we'll lease some space out of it. But we're going to move ahead with our projects. Being privately owned, they get to make those decisions on the timeline of building, but obviously in time for when we open this up.