Renovation of the Indiana State University Hulman Center is set to be complete in late 2020.
Bryan Duncan, ISU's Director of Capital Planning and Improvements, says that the center is a multipurpose meeting space for the community, and the function of the building will not change, but be upgraded.
"We're roughly a little bit less than half way through the project, both in scope and in timing," he says. "We are looking to be overall complete in the end of 2020. Right now we are getting ready for this upcoming basketball season."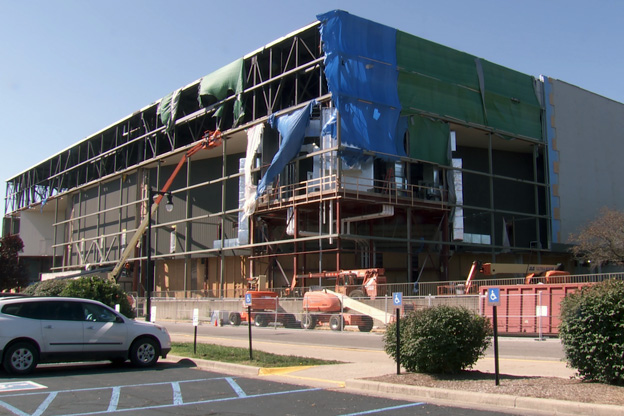 When completed, the center will have a freight elevator, additional lounge space, and restrooms. There will also be a new entrance on the south side of the building. The overall project cost is 50 million dollars.
"This project will enhance the building, make it even more efficient, and more useful for folks for the next 50 years," says Duncan. "That's our overall goal for the project."
Duncan says the building's structural frame and the recently-installed lower bowl seating will not be impacted by the construction. He also said there will be fewer seats than before due to openings designed to increase natural lighting.
Work will continue through the basketball season. The first home game on Nov. 30 will be held at the center.