The mayor says the city hasn't had to deal with alleged white supremacists vending at their market, the city is preparing for possible E-scooters, and a new transit study reveals the need for a new location for the transfer station.
On this week's installment of Ask The Mayor, Columbus Mayor Jim Lienhoop addresses these issues and more. Listen to the full conversation with Indiana Newsdesk anchor Joe Hren by clicking on the play button above, or read some of the questions and answers below. A portion of this segment airs 6:45 and 8:45 a.m. Wednesday on WFIU.
This conversation has been edited for clarity and conciseness.
Hren: I assume you've been following the news in Bloomington regarding the controversy at the Farmers' Market. I know the market here is run by the city, have you started talks with city council or others on how to deal if an alleged white supremacist wants to be a vendor here?
Lienhoop: We've talked about it, but we really haven't been confronted. We're not quite there yet, we'll wait for the application. We're not completely city run, we do this on Cummins facilities, we have high expectations with respect to insurance coverage.
There have been a few things happened that have naturally dissuaded people from participating from the Farmers' Market here so perhaps that will work in other areas as well, but so far we've been able to avoid the controversies they've had in Bloomington.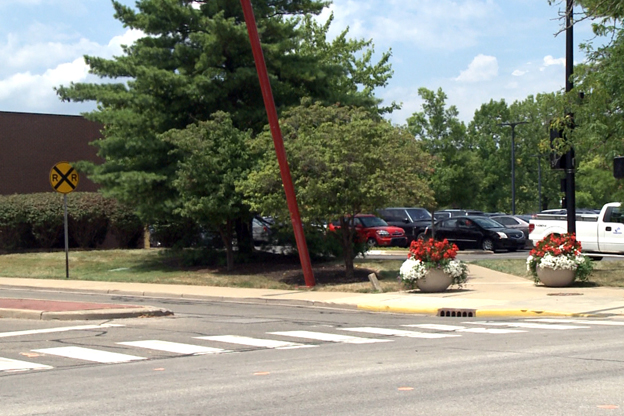 Hren: City Council is also trying to get a head start on E-scooters as well, is there a plan to start drafting an ordinance in case Columbus is next to get scooters?
Lienhoop: There's no movement taking place, we're going to wait and see what happens in Bloomington and how those rules work out. Our plan had been to wait for some other community to demonstrate how this gets done well. The issue is people leave these scooters wherever they want, and we don't want to have to send people around on scooter patrol to clean that up.
We also have some concerns about safety. Primarily for the scooter rider, but the rider that is underage or motorists. We want to understand how all that works.
Hren: City Council is taking up vaping. You already have an anti-smoking ordinance?
Lienhoop: We do, we're just adding vaping to the definition of smoking so it will be treated similarly to cigarettes and other tobacco products. 
Hren: I believe you mentioned a transit study in progress last month, and some of the reports are coming back, are you learning anything new?
Lienhoop: Yeah, the study came back and primarily we're interested in a new location for the transfer station. Right now it's located near Mill Race Center and it's on the wrong side of the tracks. We are concerned about transit delays related to train traffic as well as a safety factor, so the study looks at whether the routes are going to the right places and correct length.  
But more importantly is where the transfer station ought to be and they identified a location near the United Way Center and now we'll spend a little bit of time further analyzing that.
Hren: I read about the $1.2 million Hindu Temple groundbreaking. We know about the rich tradition of architecture in Columbus, but are there city ordinances for something to be built of that significance?
Lienhoop: Good question, our planning people will tell me that they get requests from all over the country of what our planning guidelines were that resulted in the architecture that we have here, and the answer is we had none. Had we had guidelines, we probably wouldn't of had the architecture that we have. Our guidelines are building codes.
Hren: I wanted to see if you had any comment on former mayor Kristen Brown's lawsuit on public access law and attorney fees? I know it's in litigation, are you able to talk about that?
Lienhoop: We have not appealed, we have filed a notice of intent to appeal, and we're still working through that. It's pending litigation and really don't have much to say.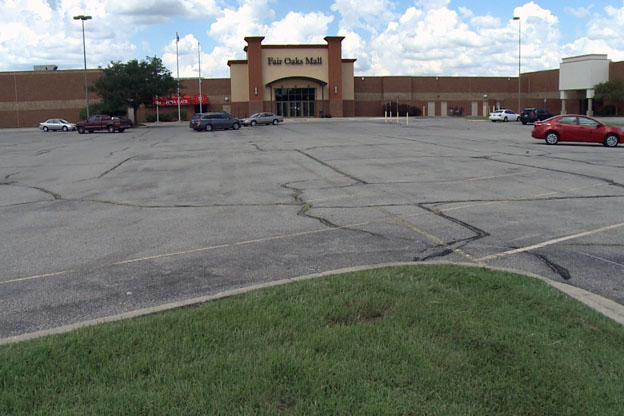 Hren: I know you've had a public forum on the Fair Oaks Mall development, is the feedback you're getting in line with what the city wanted to do with the property?
Lienhoop: We had over 200 people there and I thought in support of the project. We needed to step up our game in terms of recreational opportunities. So this will take something that was becoming an eyesore in the community and turn it into a benefit for all of us.
We heard a lot about pickleball, and I get it. We will probably have to have a pickleball area.