The city is redesigning the Fourth Street Parking Garage to the original footprint with plans to expand if necessary, Hamilton says the Schooner Creek Farm lawsuit is meritless, why an income tax hike rather than prioritizing the budget, and a preview of Thursday's State of the City Address.
On this week's installment of Ask The Mayor, Bloomington Mayor John Hamilton addresses these issues and more. Listen to the full conversation with Indiana Newsdesk anchor Joe Hren by clicking on the play button above, or read some of the questions and answers below. A portion of this segment airs 6:45 and 8:45 a.m. Wednesday on WFIU.
This conversation has been edited for clarity and conciseness.
Hren: Just received word yesterday the city is redesigning the Fourth Street Garage without Juan Sells property even though the appeals process is ongoing, why is that?
Hamilton: We think we need to proceed with the design and construction on the land that we have, which is what we're going to do. And that'll start in earnest. We have a design that's going in front of the Planning Commission in a couple weeks, I think. And it's unfortunate, it's a little smaller and will maybe have to be a little taller and not quite what we want, but we'll make it work. And we can still pursue the appeal and even expand that garage if we get a chance at the time, but appeals take probably two years, so we don't want to wait for that.
Hren: Will the new design be taller to accommodate the number of cars?
Hamilton: Well, we might have to add a deck which makes it a little taller, or if we don't add a deck we'll lose 80 or 90 spaces. So it's kind of a trade off. We'll be working on that with the Planning Commission, the City Council which that hasn't been decided yet, it's just part of our design process. We designed it for the 500 plus spaces that we think the market needs, and we'll see how that rolls out.
Hren: I have to ask you about another new story that broke over the weekend, Schooner Creek Farm's lawsuit says the city violated free speech, their First Amendment rights which you you explained on this show many times as how the city handled the Farmers' Market controversy. They say the city selectively enforced the rules, did you?
Hamilton: No, Joe, you know, it's unfortunate. We do get sued. Of course, cities get sued all the time. I think this suit is meritless. We're confident that we've taken appropriate and legal steps all through the process, to honor the Constitution and the laws and to protect everybody's rights. If it keeps going, I mean, we're going to defend our actions. So we'll protect the city's interest in this, you know, we've worked very hard to protect the market, protect the vendors, those who make a living there, and also to protect the rights of First Amendment for everyone.
Look, I've been very explicit. I think white supremacy is a terrible ideology, and it's an aberrant thing when it arises, as we've seen, and I can continue to say that and I speak on behalf of the City and myself that that ideology is a scourge. However, people have a right to believe what they want to believe in this country.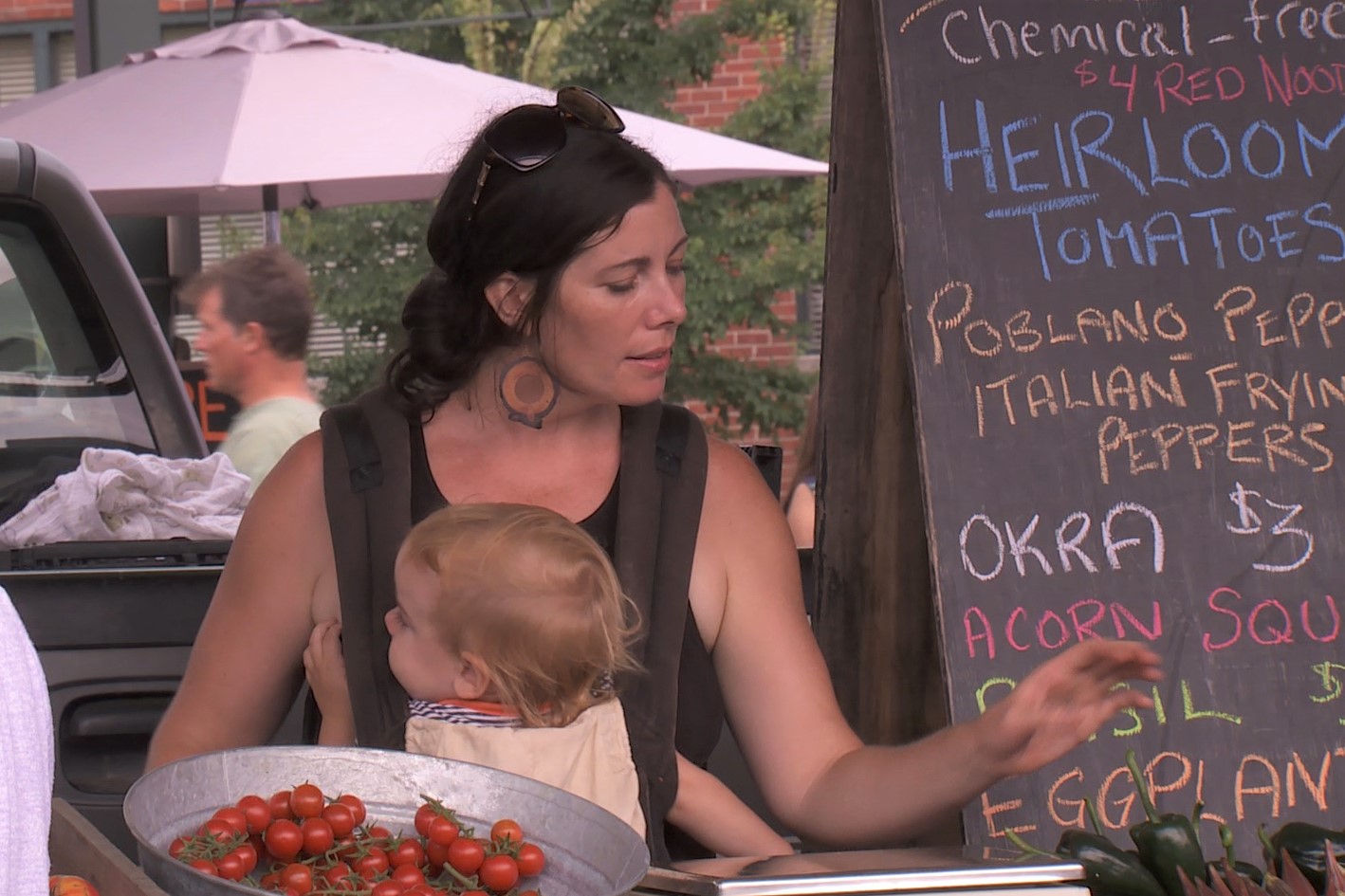 Hren: The city is also under a tort claim on the other side of the controversy that a protester was wrongfully arrested violating her First Amendment rights. Has the city addressed that claim?
Hamilton: This one is from a protester who felt we weren't even handed in dealing with protesters. I do thing it's important for people to know vendors are in a contractual relationship with us and we have a right to insist on certain behaviors. There are certain limits, we can't require them to believe things that we want them to believe but we can require them to act certain ways. We have rules about when you can bring a sign and when you can protest. And we have to do that even handedly, which we do, no matter what you believe. And that's what that lawsuit (editor note: Hamilton is referring to the tort claim) is about. But I think this reflects that the community, is there's a lot of strong feelings about this. And I appreciate that we've we made the decision to proceed with the market.
Hren: I spoke with Cara Caddoo's attorney Geoffrey Grodner who said the most important thing they hope to accomplish is make the city rethink the entire manner in which they handled the farmers market. Is there a better way this should have been handled?
Hamilton: Well, look, we've spent a lot of time over the last months hearing from lots of people about what do they like about the market, what they don't like about it. How can it be run better? How should it be run differently? There's, as you might guess, not unanimity on that, but we certainly welcome people's suggestions about that. Next week the the parks board will will make the final decision on what are the rules of behavior for guests and visitors and patrons at the market. My expectation is and my recommendation is that we continue the limitation on political activity right in the market.
If you said anybody can demonstrate - bring whatever signs they want, our market can really become simply a kind of a political free for all with all kinds of views expressed and we can't stop one or another view from being expressed and it would change the nature of it from being kind of a farmers market to being a kind of a public meeting space and I think the farmers themselves would prefer that not to happen, as do we.
Hren: Last month you introduced a new local income tax increase proposal of 0.5 percent to combat climate change. If budgeting is about priorities, why doesn't the city get the money from lower priority items, cut those budgets, and use that money to combat climate change rather than increasing taxes from residents?
Hamilton: I think most people don't know that Bloomington is in very good fiscal shape. We have a strong reserve. Most people don't know that Bloomington is a very low tax jurisdiction. If you ask most people they say Bloomington progressive liberal must have high taxes. Actually, we have the lowest income tax of the seven counties contiguous to us. We have among the lowest property tax rates of all the 20 biggest cities in Indiana.
That means we don't have the ability to do some things we want. We have a very popular bus system. But we don't have Sunday service because we can't afford it. We have a lot of bus routes that only run every hour, which makes it hard for people to use that bus system. We have huge affordability needs in our housing. But the federal support for affordable housing has been cut more than half over the last 20 years. So Bloomington needs resources to become the kind of city we want to be. The income tax is about the only option that we have as a local jurisdiction. And even if we pass this 0.5 percent tax increase, we will be the third lowest of the seven counties in and around Monroe County. So we're still a low tax jurisdiction even after this.
Hamilton's State of the City Address is Thursday at 7 p.m. at the Buskirk-Chumley Theater and open to the public.