As work evolves after the coronavirus, it's becoming clear that, for many, remote work is here to stay.  
Some Indiana communities are hoping to attract those workers—and their higher-than-average salaries—to Indiana, but is it an investment worth making?
For Doug and Kasey Waltz, moving to Greensburg was an easy decision.
"I just really wanted to be closer to my family," she said. "I wanted to be closer to my grandma at the time. So that was part of it. We wanted to be back in Indy for my job."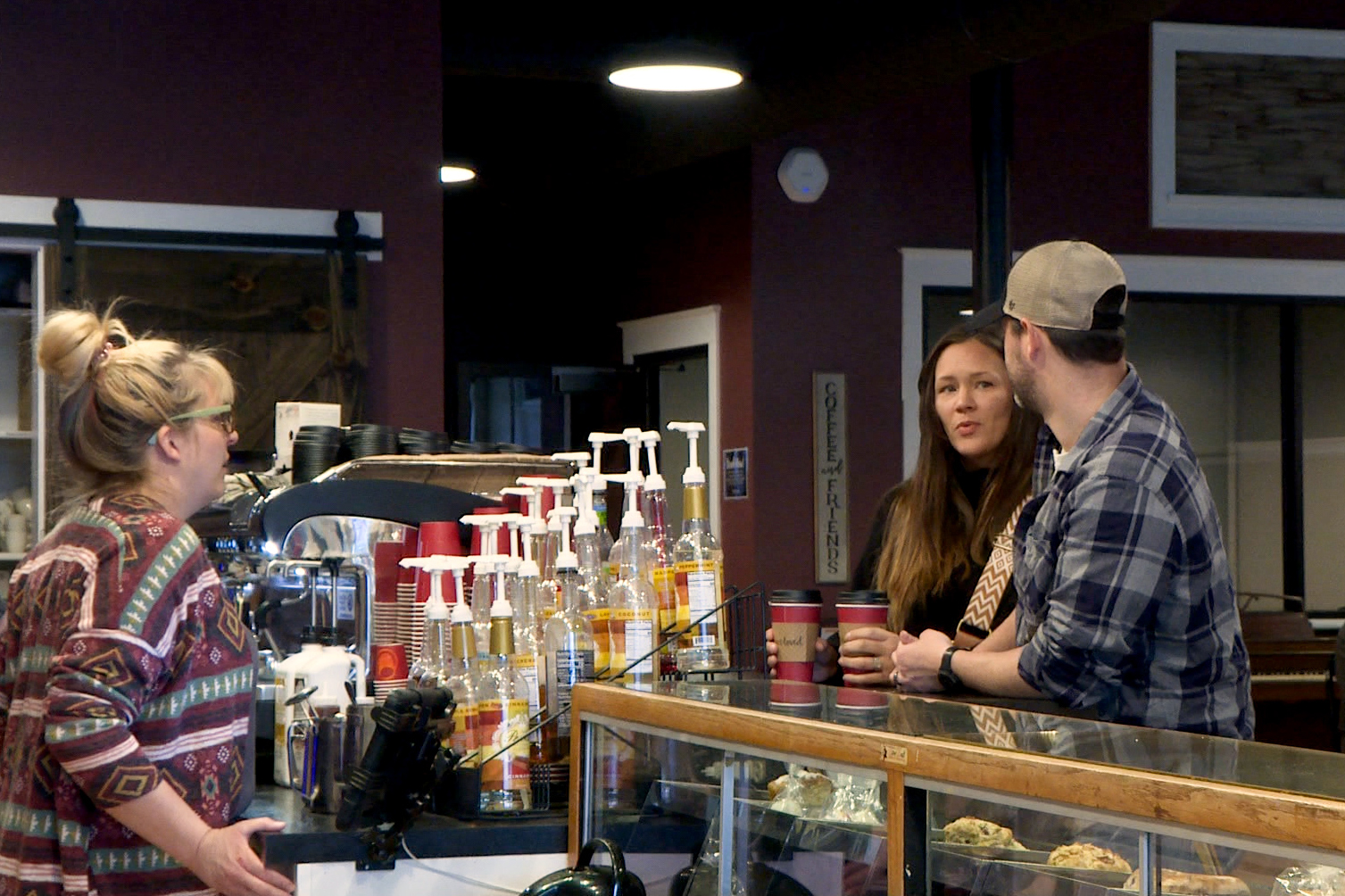 She has family in Greensburg, and moved into her grandmother's long-time home. She and her husband were probably going to relocate here anyway, but receiving a $5,000 stipend, free co-working space membership and other perks made the decision easier.
Waltz said the application was simple.
"I applied holding a baby like sitting in my living room," she said. "My sister sent me a link to MakeMyMove, and I was like, oh, well, we seem to fit all of these things on the list."
Kasey and her husband, Doug, would continue through the process eventually completing their move back to Indiana. They had originally met in Indianapolis, but moved to Ohio.
They're one of two new couples who recently relocated to Greensburg as part of the MakeMyMove campaign. That program is the brainchild of T-Map, an Indianapolis company which helps communities persuade remote workers to relocate. Its target is workers with higher coastal salaries looking to leave major metropolitan areas.
The company is trying to attract some of the estimated 40 million remote workers—over half of whom are open to moving in the next couple of years.
Kasey's husband Doug certainly fits that mold.
"If you buy something on Amazon, are you getting the right thing? Are you getting too many are [the items] getting lost and broke—stuff like that," Waltz said. "So, I work on big, big global projects to help improve all of those different processes and mechanisms."
The couple moved to Greensburg a few months ago and are already eyeing ways they can get involved. The Waltz's have already purchased rental properties, are eyeing downtown store fronts for a restaurant, and Casey has even toyed with the idea of opening a preschool.
Those are exactly the types of people Greensburg's Mayor Joshua Marsh is hoping to attract.
"How can we be a place that they want to live and be a part of that allows us to attract other employers with 2.1% unemployment?" Marsh asked from his office. "It's hard to open a business that needs 1,000 employees, because where are you going to find the people?"
That's causing Marsh and other's focused on local economic development to change the ways they've historically thought.
"For us, it really is about becoming a place that people want to live," he said.
Recruitment of too many workers could result in unintended consequences
According to Marsh, city leaders are recruiting individuals who make at least $80,000 per year—well above Greensburg's median income of $55,000. On the surface, that may sound productive, but some argue such tactics could exacerbate existing housing shortages, a problem Marsh knows well.  
"We like a lot of rural communities in Indiana are experiencing a housing shortage," he said. "So, our demand for houses are high, and our and our stock is low."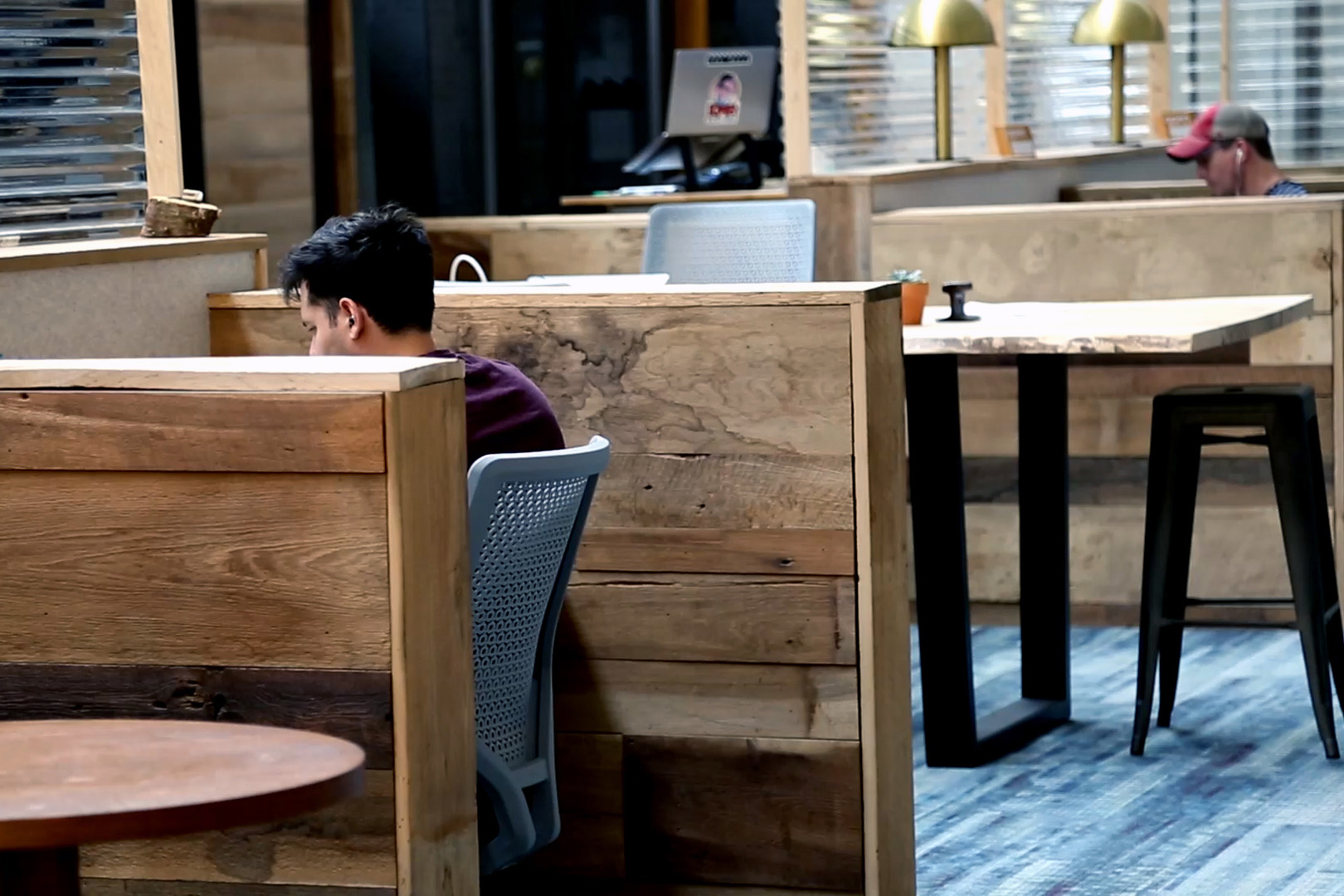 Houck, who is one of T-Map's co-founders, and acknowledged the short-term challenges.
"There will be, you know, some market imbalances, as new people come in," he admitted. "We've seen some cases where, housing has been a problem in the very near term, but what's great about new residents is they often will buy and build new houses."
Houck highlighted residents who build homes don't impact the current stock. Marsh isn't alone, many mayors admit identifying and building affordable housing units among their greatest challenges.
But Houck believes the long-term benefits for communities are worth the initial investment.
"Historically, communities spend about $10,000 per job to bring to a region and this is a very efficient way to bring individuals and their job."
He's right, local economic development officials are changing the way they think about advancing their communities.  
READ MORE: Some mayors want a piece of Indiana's budget surplus. So far legislators aren't biting
An hour west of Greensburg, the story is the same in Bloomington. The college town with a population of nearly 85,000 has recently welcomed 14 workers—higher than its initial goal.
"Initially, we wanted to recruit 10 folks here, and we were hoping to get maybe 100 applications," Pat East executive director at The Mill—a co-working space and center for entrepreneurship in the city. "We've received almost 1000 applications, and they have been from all parts of the US and all parts of the world."
He estimates the city has fielded applications from 40 states and 20 countries.
A lesson in supply and demand
But the secret is getting out. As a growing number of Indiana communities and others across the country sign onto the platform, competition becomes greater. Houck expects more incentives to follow. 
"These communities are going to have to get creative," he said. "As competition heats up, there's a bunch of different ways to do that," he said. "We expect that the incentives will get richer, as communities are really, you know, vying for the talent."
That's why Ball State University Professor, Michael Hicks, believes some communities would be better off investing in areas that will attract and retain residents, rather than marketing.
"There's a focus on, you know, 'people don't know how the good things are, we just need to get our word out.' I think that's actually nonsense," Hicks said.
While he acknowledged some communities could benefit from marketing in this way, his research confirms all of Indiana could benefit from increased education spending. For the first time since statehood, educational attainment numbers are trending in the wrong direction. 
"If you have a product that is below average quality, do you market it more or improve the quality?" he asked. "Our choice too often has been to market it more, instead of focusing on improving the quality, and I think that's now catching up to Indiana."
But those aren't dinner table conversations back in Greensburg.  
The Waltzes are looking forward to engraining in their new community—the next opportunity is a black-tie gala with tickets provided by the MakeMyMove package that helped bring them here.