Sullivan, Indiana's town square looks like so many others. Law offices, restaurants, and stores surround the courthouse.    
But behind these modest marquees is a transition largely out of public view.   
The pandemic forced a sizeable portion of the population into remote work.
Cities took notice and are doubling down on quality-of-place investments to attract remote workers, but their limited budgets could be stunting growth.   
Sullivan and dozens of other Indiana cities have subtly shifted the way they think about economic development and attracting new residents. The trend started years ago, and the pandemic has only accelerated it.   
"We're not trying to reinvent the wheel," Sullivan's mayor, Clint Lamb, said. "We're just trying to reinvest in our community [and] increase the quality of life." 
According to census data, Sullivan—like many smaller, rural cities—saw its population decline from 2010 to 2020, but there's a silver lining Lamb likes to point out.
From 2017 thorough 2021, the community has posted modest gains to its population each year.   
He's attempting to turn the tide as folks flock to other nearby communities. 
Sullivan is in transition as one of its largest employers, a coal plant, is set to close next year. Instead of throwing money and incentives at another large employer, Lamb is hoping to reduce blight and invest in projects that improve the quality of place.   
That's why Sullivan is trying to lure residents to its town square and re-create a central business district that's connected to other amenities.       
An aquatic center and trails are under construction a stone's throw away.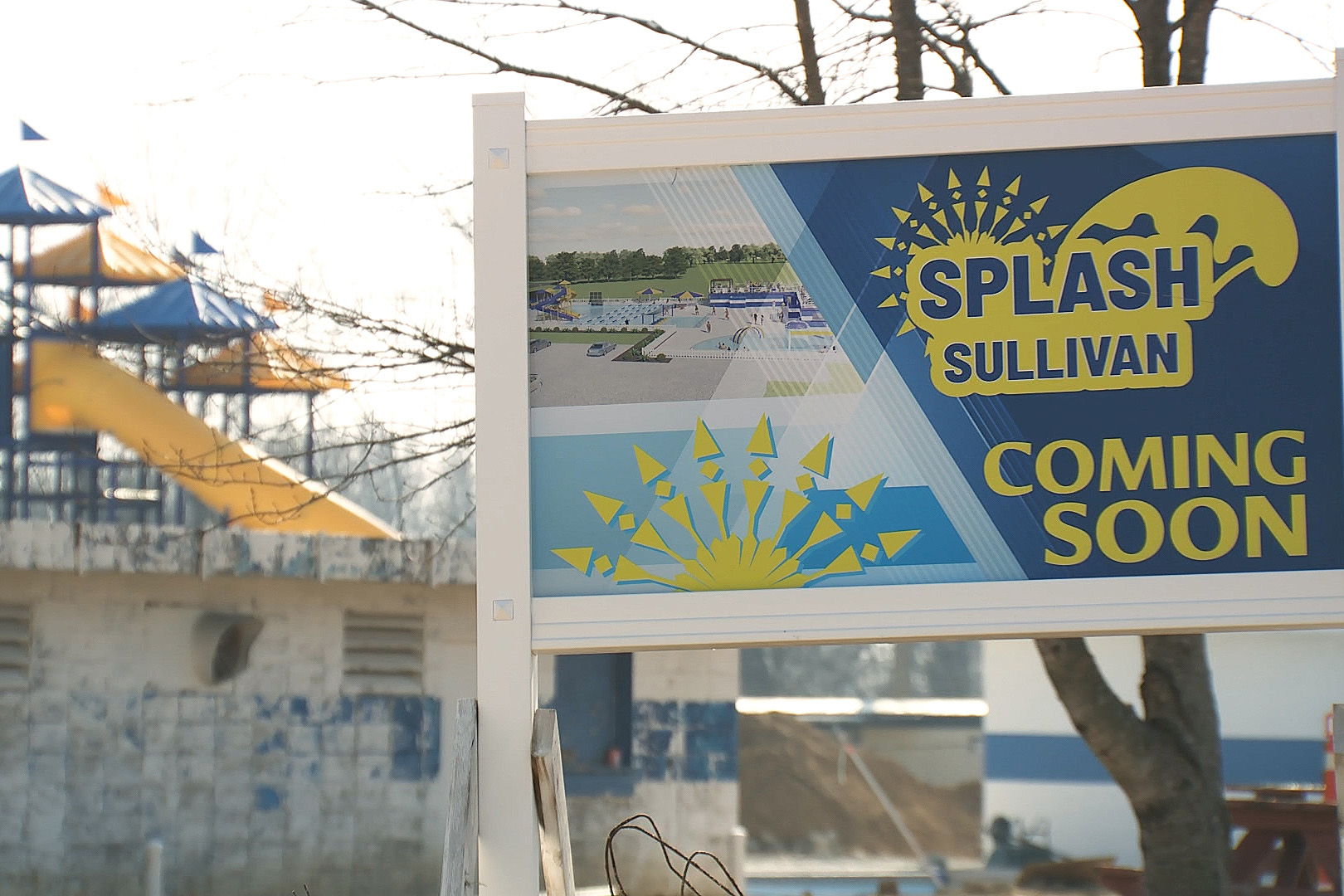 "The political ideology never lines up exactly," Lamb, a Democrat, said. "You know, we don't like leeches, we don't want handouts, but by golly, we want somebody else to come in here to invest."
Ball State economics professor Michael Hicks says this is the right approach—especially post COVID.   
"Sullivan doesn't need to be like Carmel, which doesn't need to be like Manhattan," he said. "If you wanted to live in Manhattan, you're not going to move to Sullivan. But there are a lot of Americans—an abundant number of Americans—who want to live in a clean, safe place with decent schools where they can know their neighbors. Indiana ought to be thriving on that."
READI grants offer a glimpse at development possibilites
But that's at odds with the approach some state lawmakers are taking. 
The General Assembly has largely focused on cutting taxes in hopes of attracting those big fish employers. Indiana has one of the lowest tax rates in the country, and legislation being debated right now at the statehouse would cut taxes even more.
That's while the state anticipates its surplus exceeding $5.1 billion at the end of the fiscal year.   
Lower business tax rates mean local governments have less money to work with.  
At the same time, other quality-of-life metrics are suffering. Fewer than half of college students graduate on time, and data shows Indiana ranks 39th for K-12 funding per student.   
But Indiana Gov. Eric Holcomb (R) has spoken publicly about the state's need to attract more workers and re-develop local communities.
"One of our number one things we need to focus on is population scarcity, and how do we attract more talent to the state of Indiana," Holcomb said at a READI grant announcement late last year. 
The state sent down the $500 million in federal COVID-19 grant dollars to regional projects that focused on quality of place. All Hoosier Republicans in the U.S. Congress voted against the American Rescue Plan.
At the event, Holcomb said hundreds of millions more could have been used to support additional, high-quality projects. Yet, he and GOP supermajority in the legislature haven't made public plans to fund more. 
An uncertain path forward for cities and towns?
Most economic policy experts see a fine line between creating an environment that attracts both workers and businesses–and provides resources to retain them.  
"We need more talent, more people in the state of Indiana to attract more business," said Matt Greller, the president of Accelerate Indiana Municipalities, a group that advocates for Indiana cities and towns.
According to Greller, the top reason employers cite for not relocating to Indiana is the availability of talent to fill jobs.  
Low taxes can be good for attracting business to an area, but lower taxes can limit the amount of money local governments have to invest in quality of place and education—both of which are key to attracting and retaining outside investment.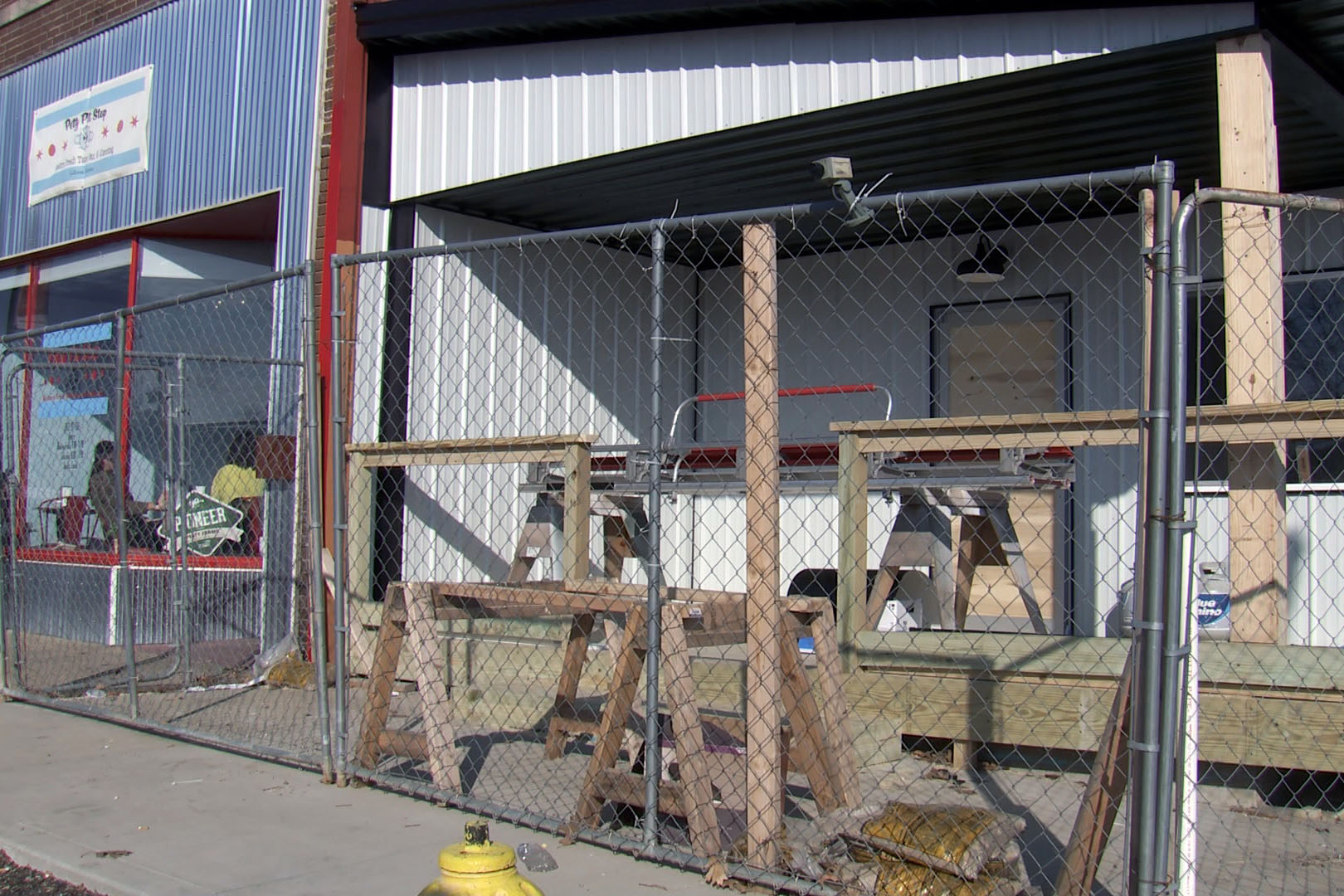 While Lamb appreciates state partnerships that have created unique spaces in Sullivan, he and other mayors always wish there were more.     
"Grants are great, but you have to have something to count on every single year," he admitted.
Hicks, the Ball State professor, warns state officials should take notice before it is too late.
"For Indiana to be successful, we can't just have one big growing metro area that's Indianapolis," he said. "We have to have dozens and dozens of cities around the state that are like Fishers, like Shelbyville, like Sullivan that are growing."
Hicks says growing regional cities will require additional local fiscal flexibility that's not in the system. 
Greller and others note state tax cuts affect individual communities in vastly different ways.