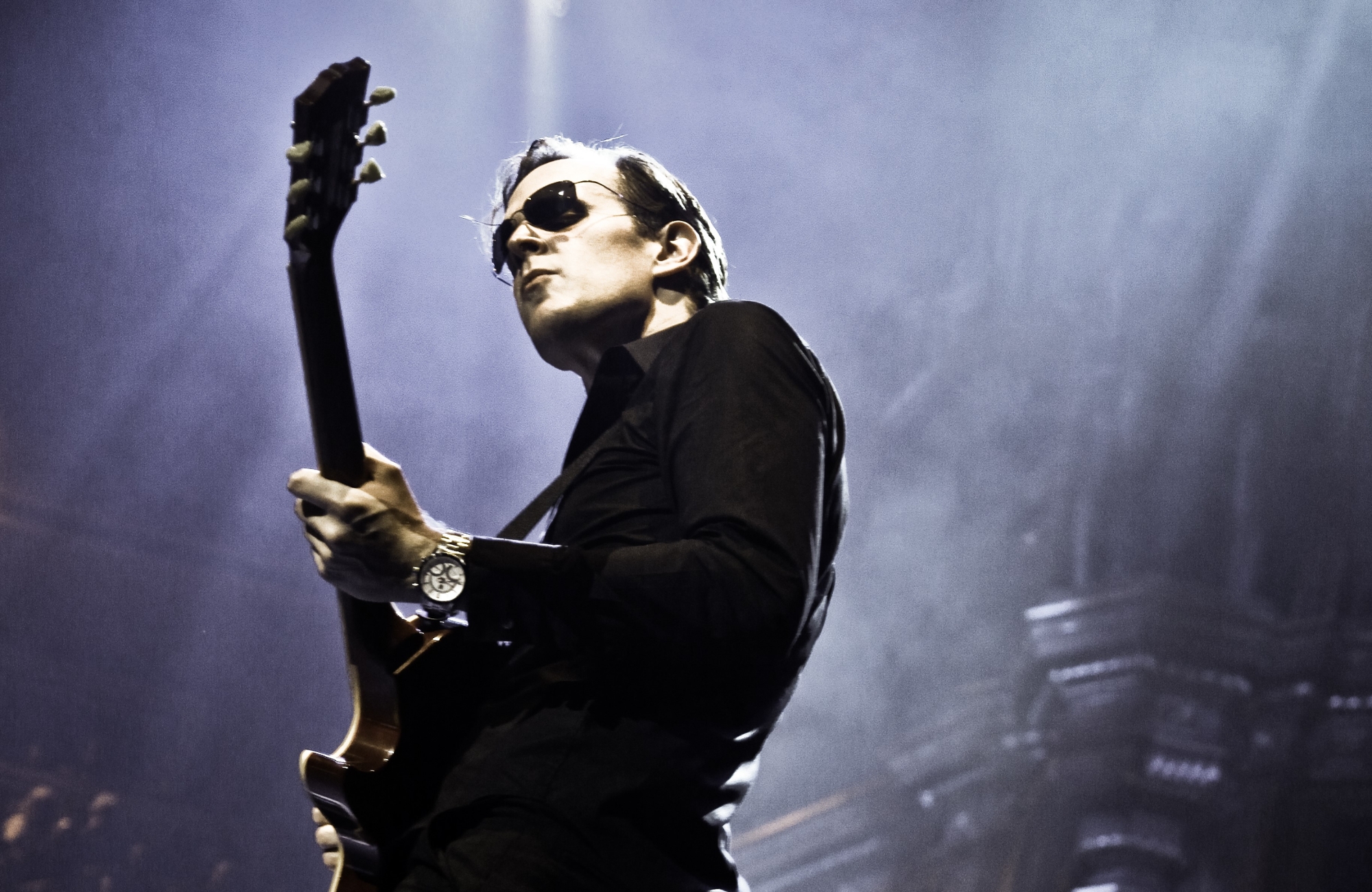 Due to State sanctions, the Joe Bonamassa event scheduled for November 2020 at the Murat Theatre is rescheduled to October 29, 2021. Hang on to your tickets -- they will be valid at the new date!
Grammy-nominated blues rock guitarist Joe Bonamassa is coming back to Indianapolis, and WTIU wants you to be there. Experience the electrifying music of Joe Bonamassa.
For a membership contribution of $360, or an ongoing monthly contribution of $30 as a WTIU Sustainer, you will receive two tickets to see Joe Bonamassa in Indianapolis at the Murat Theatre. 
Or, for a gift of $480, or a $40 monthly contribution as a WTIU Sustainer, you will receive two tickets for the show, plus two tickets to access the exclusive sound check happening prior to the concert.
Get two tickets plus sound check access.
You will also receive a one-year subscription to WTIU's monthly program guide, one WTIU MemberCard and access to an added member benefit, WTIU Passport, which gives you exended streaming access to thousands of hours of PBS and WTIU programming.
Event Information
Joe Bonamassa
---
Murat Theatre
NEW DATE! Friday, October 29, 2021 at 8:00 p.m.
Price: $360 for two tickets | $480 for two tickets plus sound check access
Contributions are tax-deductible to the extent they exceed the fair market value of any gift received. Seats will be assigned in order of the date and time of pledge. Tickets are nonrefundable and nonexchangeable. All ticket packages include the popular, money-saving MemberCard and a one year subscription to the monthly program guide. For more information, contact the Membership Office at 812-855-6114 or 1-800-662-3311