The Cast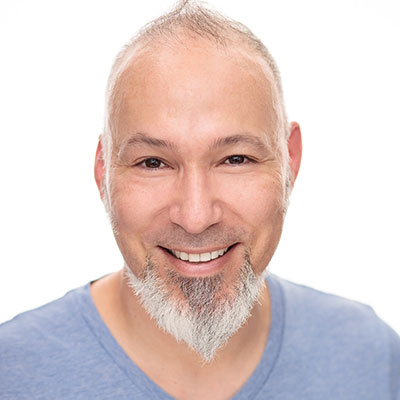 Leraldo Anzaldua
Leraldo Anzaldua is a Texas based Actor, Fight Director, Motion Capture Performer, and Action Director. He is also a voiceover performer of Anime with Sentai Filmworks. He is currently an Assistant Professor of Movement & Stage with the Department of Theatre, Drama & Contemporary Dance at Indiana University.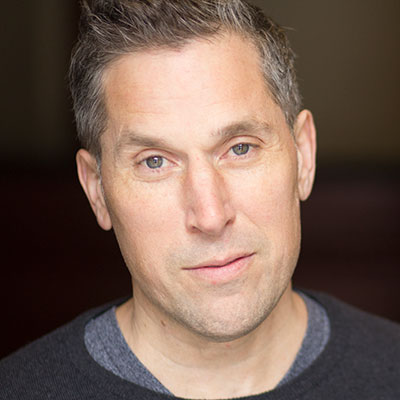 Ryan Artzberger
Ryan is an Indianapolis based actor with nearly 25 years of professional theater experience. In addition to extensive work at the Indiana Rep and Indianapolis Shakespeare Company, he has worked at theaters around the country including Berkley Rep, The Goodman, The Denver Center, Shakespeare Santa Cruz and The Shakespeare Theatre Company.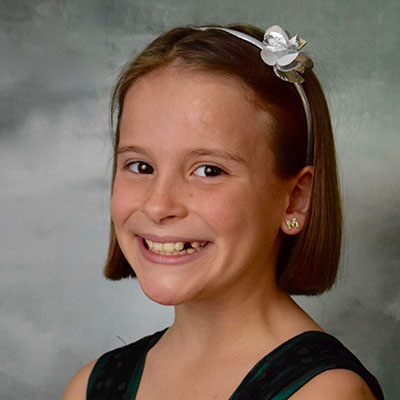 Maddy Bolstridge
Madeline Bolstridge has provided voicework for various recurring segments airing as a part of state-wide Indiana PBS television program The Friday Zone. Madeline starred as Abby in the short-form audio drama "The Clockwork Man," which was listed as a Gold Listening Program at the 2019 Hear Now Festival. She appears regularly in her school's stage productions where her favorite role was the Candy Man in a production of Willy Wonka, Jr.
Andrew Bowen
Andrew M. Bowen has appeared in 10 independent films, eight stage productions, two radio plays, and one other podcast. He has published about 103 poems and is seeking to publish two novels. He was a newspaper reporter for 20 years and currently works as an insurance agent for Bloom Insurance in Bloomington.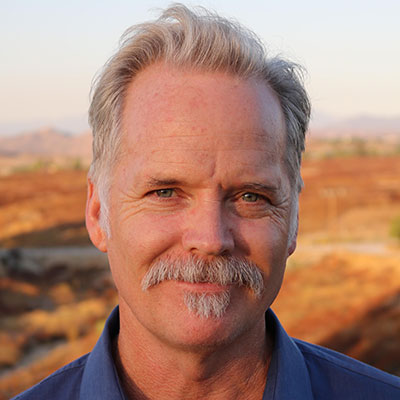 Michael Brainard
Michael Brainard is a writer/producer/actor living in Los Angeles, California. Michael is most well known for his roles in daytime television drama, including ABC's ALL MY CHILDREN and NBC's SANTA BARBARA. His recent work includes; MyNetworkTV's AMERICAN HEIRESS, the independent film KILLING ARIEL, Disney's INVINCIBLE, and a starring role in Robert Fontaine's feature MI AMERICA.
Kate Braun
Kate Braun is so happy to play Ernie Pyle's mother! And RADIO! A relatively new venue to her and fun and exciting, a learning experience. Kate has had many roles over the past years but her favorite role is always the one she is in.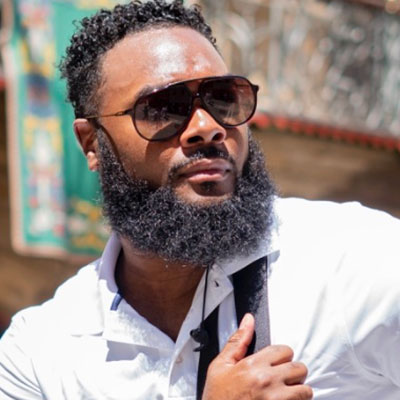 Danarian Brown
Danarian Brown is a senior at Indiana University, graduating with a Bachelors of Arts in Narrative Filmmaking in 2020. His history of voice work experience consists of PSA's and commercial reads for internationally syndicated broadcast and internet radio shows as well as working in broadcast radio with his own shows for over 6 years. Instagram: @DanarianJB
Josh Burkholder
A cornfed native Hoosier, Josh Burkholder found his passion for the performing arts early while he studied at IU Bloomington. Recently finding the fun and joy in doing podcasts and vocal performances, he is happy to be included in such an incredible cast.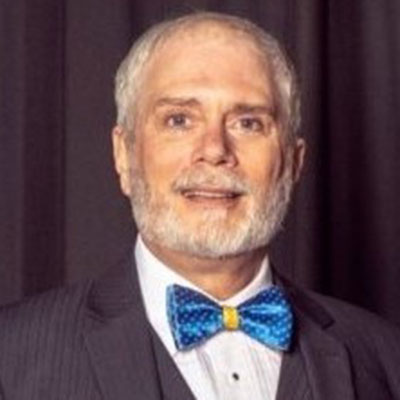 Stephen Chambers
Stephen Chambers earned a BFA in Performing Arts from Western Kentucky University and a Masters in Music in Vocal Performance from the Indiana University Jacobs School of Music. He currently is the founder and Lead singer for Jordan River Crossing, a Barbershop quartet. While music has always been a part of his life, he has broader interests: he has been a retail manager, the office manager of a free health clinic, and he nearly became an Episcopal priest.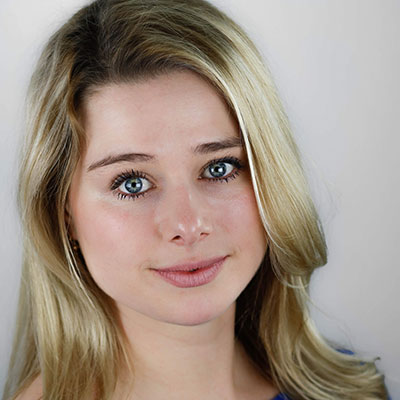 Ellise Chase
Ellise Chase is a third year MFA Actress at Indiana University. Ellise spend the majority of her time on stage; her favorite roles include Hester Swane (By the Bog of Cats), Stella (A Streetcar Named Desire), and Smeraldina (The Servant of Two Masters). She hails from Erie, PA and after graduating will be moving to Los Angles to continue her career in acting. Follow her adventures at @ellisechase on Instagram.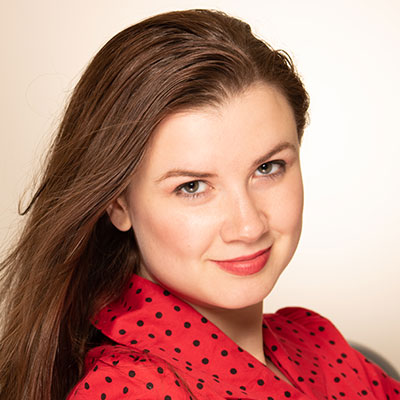 Isabelle Gardo
Isabelle Gardo is a proud member of SAG-AFTRA and a second-year M.F.A. acting student at Indiana University. This is Isabelle's first radio podcast. Isabelle's recent theatre credits include Hamlet (Gertrude), Vinegar Tom (Joan Noakes), Titus Andronicus (Marca), and The Heiress (Marian Almond) at IU. Film: Inside Scarlett (Scarlett), Knowing Autumn Plum (Autumn), Bad Chicken (Norah). TV: Courage New Hampshire (Abby).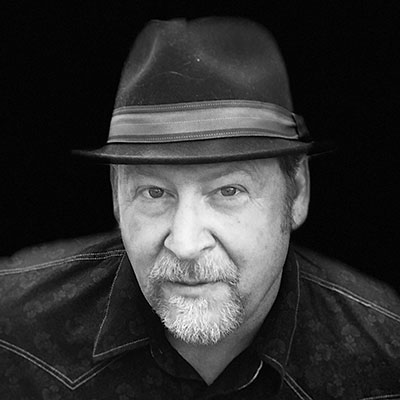 Tim Grimm
Tim Grimm is an actor, songwriter and traveler. He's been in movies—look for him in the upcoming THE LAST SHIFT with Richard Jenkins; and onstage at Indiana Repertory in Fall 2020 in INDIANAPOLIS AT 200: FINDING HOME. He has numerous award-winning recordings and he leads small group tours to Scotland, Ireland and The Netherlands.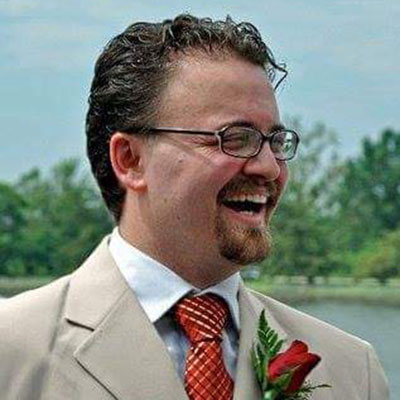 Joe Grimme
Joe Grimme earned a BA in Telecommunications with a Minor in Music Studies from Indiana University, an MFA in Film and Electronic Media, and a MAT in Teaching with certification in Music. While in DC, Joe worked for National Geographic and earned an Emmy for a production he worked on for Maryland PBS. He currently is the Baritone singer for Jordan River Crossing, a Barbershop quartet, is the Director of the Sounds of Indiana Barbershop Chorus, and is an Elementary Music Educator.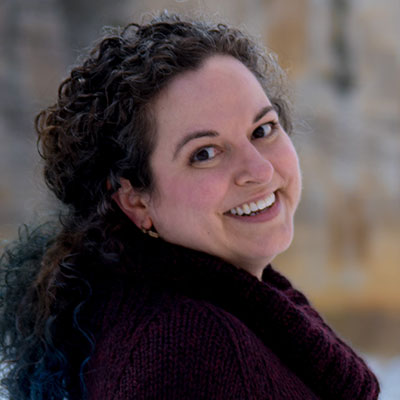 Angie Hickman
A graduate of Indiana University having a long-term ardor for the written word, Angie Hickman spends her days narrating audiobooks. Samples of her work are found at angiesvoice.com; news of recent releases and glimpses inside the booth are found @angies_voice on Instagram.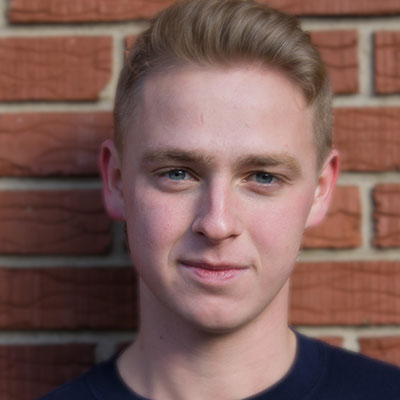 Josh Hogan
Josh Hogan is a sophomore at Indiana University studying Environmental Sustainability and a double major in Theater. This is Josh's first experience with voice recording work. Josh is normally involved in works with theatre and film, but through this experience has been introduced to a new avenue of art.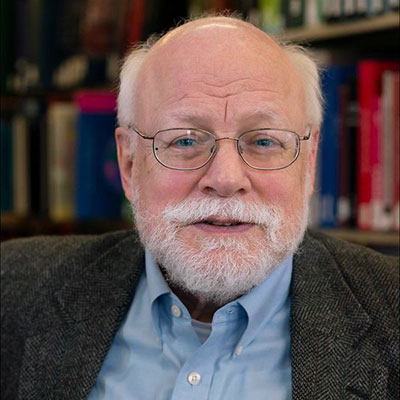 Owen Johnson
Owen V. Johnson, the world's foremost expert on Ernie Pyle, taught journalism at IU for 34 years, including a course devoted to Pyle. He is the author of At Home with Ernie Pyle (IU Press, 2016, available now from Amazon). Prior to coming to IU, he worked for public radio stations in Michigan and Washington state.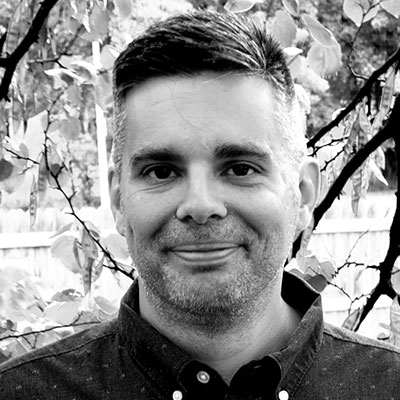 Nicholas Krohn
Nicholas Krohn has been involved in the arts for more than thirty years as an actor, writer, director and sound designer for stage, film, and audio. His most recent role was Doctor Victor Frankenstein in an award-winning radio adaptation of Shelley's novel. His writing has also been recognized at the 2019 Hear Now Festival. He would like to thank his mother and Linda Reising, who conspired many years ago to set him on this path.
Daniel Thomas Lentz
Lyric Baritone Daniel Thomas Lentz is currently pursuing the Doctor of Music in Voice at Indiana University. He also received his Master of Music in Voice from Indiana University and the Bachelor of Music in Voice from The College of Wooster in Ohio. He sings Bass in the Bloomington based Barbershop quartet "Jordan River Crossing", which was named Quartet of the Year in Indiana and Kentucky.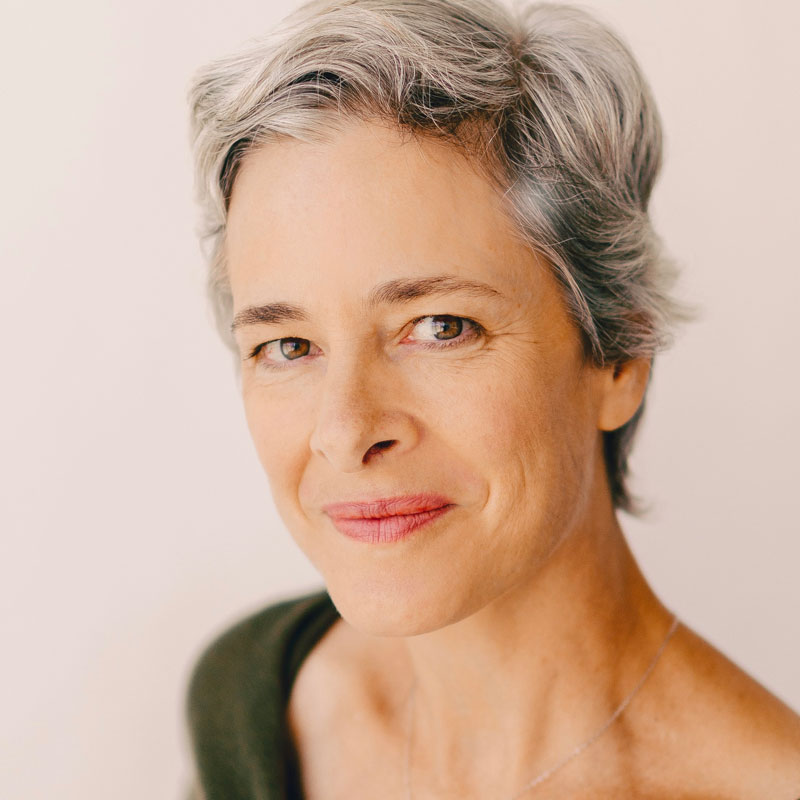 Greta Lind
Greta Lind has a BFA in Theatre from the University of Illinois and has been in a number of plays, as well as television and film. She is thrilled to play Jerry, Ernie Pyle's wife, in this radio drama series. Greta loves experiencing deep connection and creativity through acting, writing, and also as a massage therapist here in Bloomington.
Jan Lucas
Jan Lucas has worked extensively in Indianapolis at Indiana Repertory Theater, The Phoenix Theatre and Summit Performance. Other regional credits include the Goodman, Steppenwolf, and Remy Bumpo theaters in Chicago. Every year Jan and her husband Tim Grimm lead music-focused tours to Ireland, Scotland, and the Netherlands. Jan is the author of the book "My Beautiful Leukemia".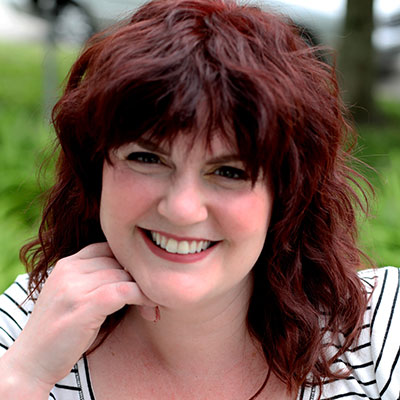 Emily McGee
Emily McGee received both her Bachelors and Masters of Music specializing in vocal performance from the Indiana University Jacobs School of Music. She has been involved as an actor, vocalist, art director, director, producer, and puppeteer for various film and theatre companies throughout Indiana including The Phoenix Theatre, Cardinal Stage Company, Bloomington Playwrights Project, WTIU, Starry Night Production, and Forbidden Films.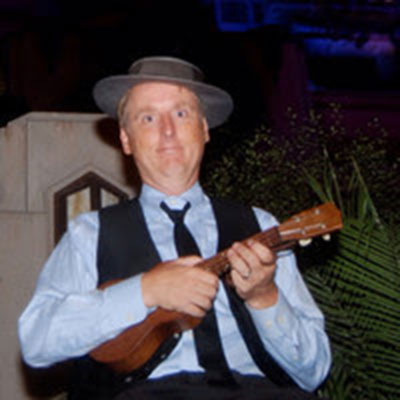 Denny Moynahan
Denny Moynahan is an actor/singer-songwriter and musician. For the last 21 years as 'King Kukulele' he has performed around the world, releasing three CDs in the process. With his combo King Kukulele the Friki Tiki's he has created music for the film 'The DVD of Tiki'; performed in the films 'Uktetopia', and 'Rock That Uke!'; and in London he recorded the CD "The London Luau Presents Live At Trader Vic's". He has maintained a longstanding relationship with Disneyland, bringing his unique brand of interactive improvised comical music to families from around the world.
Stephenie Park
Stephenie has worked at the Indiana Rep, Steppenwolf, Goodman, Guthrie, Old Globe, Kirk Douglas, Chicago Dramatists, Silk Road Rising and Drury Lane theatres, among others. TV credits include Chicago Med, Patriot, Boss, Chicago Fire, and Empire. In addition to being an actor, Stephenie (@steph.s.park) is a lawyer, consultant, mother, and founding board member of Token Theatre (tokentheatre.net), which is dedicated to supporting Asian-American theatre artists.
Gerard Pauwels
Gerard Pauwels, lifelong resident of the Hoosier state and graduate of Indiana University, is proud to be part of this tribute to one of Indiana's favorite sons.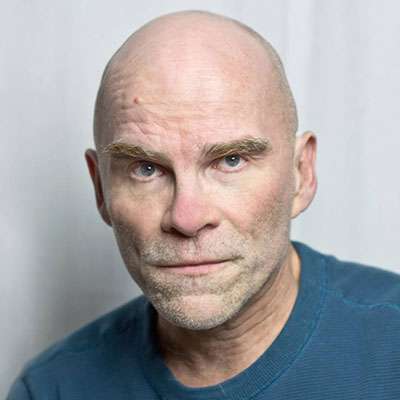 Steve Scott
Steve Scott is a martial arts teacher and actor. He's performed in a variety of professional and civic theater productions in Bloomington, Indiana. He took his classes for his journalism degree at Indiana University's famed "Ernie Pyle Hall".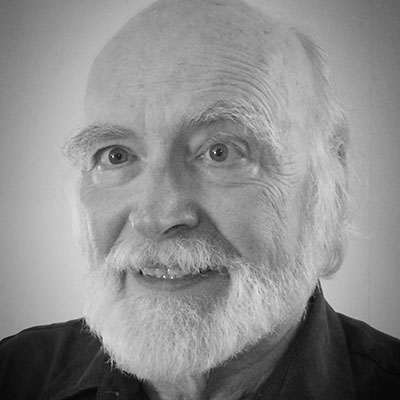 Roy Sillings
Roy Sillings has performed frequently with Monroe County Civic appearing in more than a dozen of their Shakespeare productions. He has worked with many Bloomington theatre companies, appearing in several locally produced films and participated in the Indianapolis Fringe Festival and the Indiana New Plays Festival. He has written for the stage and designed sets. He holds degrees in Classical Languages and Instructional Systems Technology from Indiana University.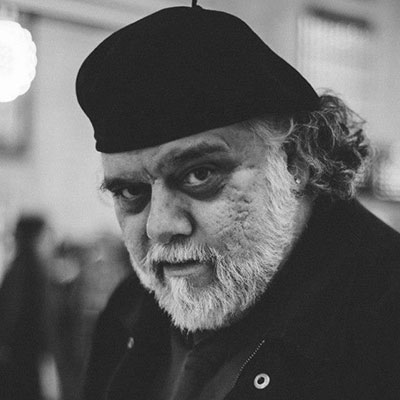 Peter Spellos
Peter Spellos has been an entertainment industry hyphenate for over four decades. An actor-comedian, working on-screen as well as on-stage and behind the mic. His passion now resides in Indiana, mentoring actors and giving them a place to create. PETER is thrilled to be a part of the Ernie Pyle Experiment!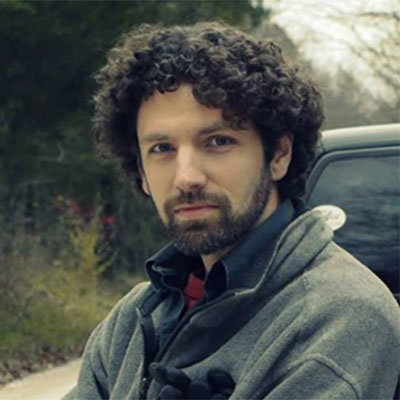 Thomas Tiggleman
Thomas Tiggleman is a Bloomington artistic professional working in event technologies. He has acted in several local short films such as The Thin Brothers from Tugboat Pictures, and Shoot the Burrito from Grumpy Golden Entertainment. He works as the Master Electrician for the Bloomington Playwrights Project, Lead Tech at Markey's Rental and Staging, and as a freelance lighting designer supporting several regional high schools. Appearing in several corporate voice-overs, acting in award-winning radio dramas, and singing tenor in Bloomington's premiere barbershop quartet Jordan River Crossing, he liberally employs his vocal skills.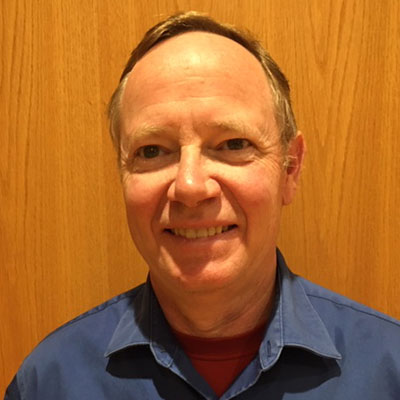 Tom Trent
Tom has been active in community theatre with roles in The Grapes of Wrath, Zoo Story, The Devil's Disciple and Death Trap, among many others. Most recently he appeared as Teddy Roosevelt in Cardinal Stage's Newsies and Mr. Darcy in Bedford Little Theatre's Pride & Prejudice. Tom also writes and performs for WFHB's comedy and music variety show, Firehouse Follies.