"In the last year we took 30,000 people to Europe and frankly, I made too much money because I didn't have to pay for the carbon we generated by flying those people to Europe and back."
This week on our show we talk with Rick Steves, about a self-imposed carbon tax on his travel company. Rick Steves is the host of Rick Steves' Europe on PBS, and the syndicated public radio show, Travel With Rick Steves.  He's also the head of Rick Steves' Europe, a US based European travel and guidebook company.
This year he launched his Climate Smart Committment where he taxes his company $30 per flight to Europe and back through Rick Steves' Europe. He rounds up to a total of $1 million, which he takes from his profit. He then divides the funds between 10 or 11 organizations with climate smart practices.
A few of the organizations are advocacy groups pushing for climate smart policy in the US congress. The rest of the organizations work with farmers in the developing world, building sustainable practices in agriculture. 
One of the organizations is Food 4 Farmers. Earth Eats spoke with co-founder Janice Nadworny about their work with coffee growers in Latin America who are shifting their farming practices for greater community food security. 
Hear the whole story on this week's episode. 
Music on this Episode
Gentle Soul, by Nick Brown from Universal Production Music
The Earth Eats theme music is composed by Erin Tobey and performed by Erin and Matt Tobey.
Stories On This Episode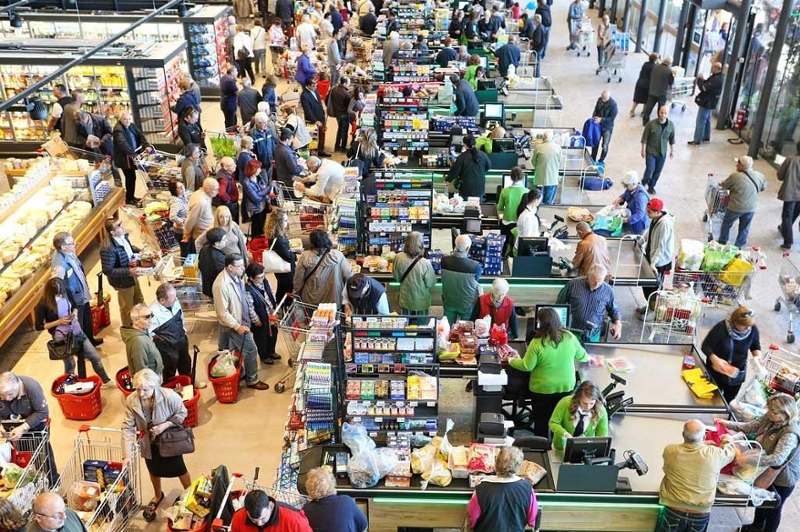 Fears of a coronavirus pandemic have spurred grocery shopping sprees and a run on staple foods as experts caution against hoarding and urge smart choices.
Iowa Learning Farms and Practical Farmers of Iowa conducted a 10-year study on the conservation benefits of planting cereal rye as a cover crop on corn and soybean fields. Their results show the practice improves soil health. The cover crop may cause a slight dip in yields the first year or two, but that can be overcome and eventually small increases in soybean yields may occur.