This week on Earth Eats, a rebroadcast of our conversation with Leah Penniman — Farmer, educator, organizer, and author of a new book, Farming while Black: Soul Fire Farm's practical guide to Liberation on the Land.
And we also a story from Harvest Public Media about a summer festival in the Ozarks featuring a local fish with a rather unflattering name.  
---
Leah Penniman is the co-founder, co-director and program manager of Soul Fire Farm In Grafton, New York.
Soul Fire Farm is committed to ending racism and injustice in our food system. The farm operates a one hundred member CSA and hosts many training opportunities, including a Black, Latinx and Indigenous Farmers Immersion program.
Our conversation touches on issues such as access to fresh food and farmland for people of color in the US. Leah talks about debunking the myth of black people's relationship to land being confined to slavery and sharecropping, and what it means to celebrate and reclaim the practices and traditions of African, Immigrant and Indigenous growers throughout history.
 Leah Penniman's book, Farming While Black was released in October 2018 with Chelsea Green Publishing
Learn more about ideas discussed in our interview with Leah Penniman:
4 Not-So-Easy Ways to Dismantle Racism in the Food System
Reparations and a Reparations Map for Black-Indigenous Farmers
Soul Fire Farm Action Steps for Food Sovereignty
Uprooting Racism in the Food System Immersion Program
Leah's article in Yes! Magazine about the Black and Latinx Immersion Program
Stories On This Episode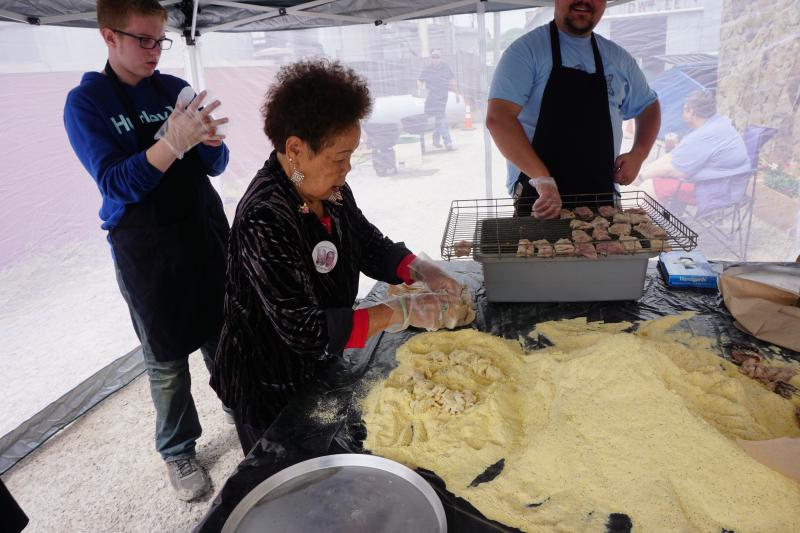 This summer festival in the Ozarks celebrates a fish with a rather unflattering name.