Posts tagged Sandy Wood Taylor
November 25, 2016
The Way We Gather, The Lives We Touch, The Legacy We Leave
A gathering of friends in Brown County might have to change to continue; friends of a beloved Bloomington artist gather to remember.
July 9, 2016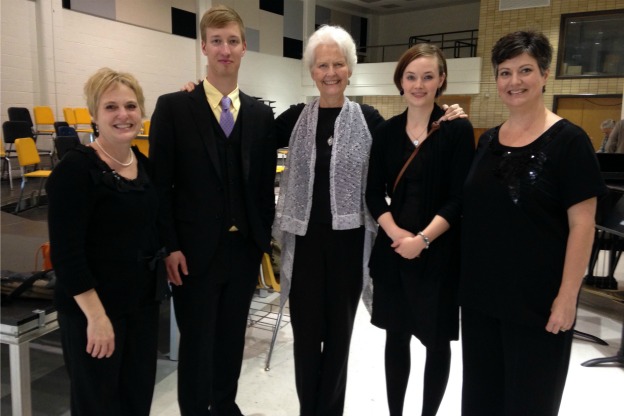 Sandy Taylor's Legacy, Documenting Decline, The King's Singers
An homage to Sandy Wood Taylor, who cut a broad swath through the arts. Plus, visits from the Grammy-winning King's Singers and a documentary filmmaker.