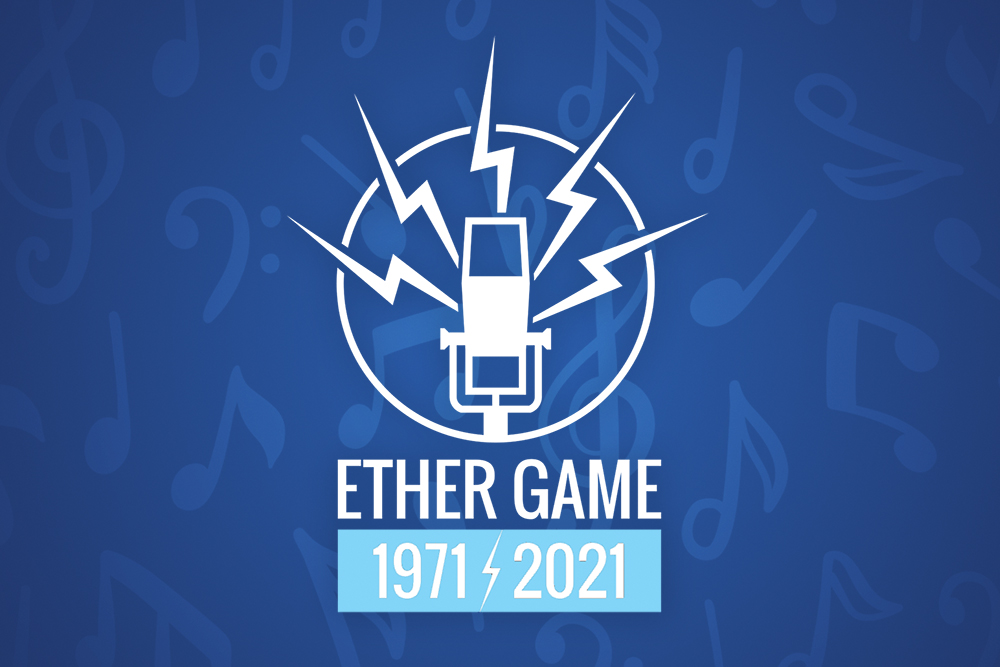 Ether Game, WFIU's weekly music guessing game, is celebrating its 50th anniversary on March 16. Airing Tuesday nights at 8pm, Ether Game focuses on classical music but also features movie soundtracks, jazz, folk, and rock. The series began in 1971 as a drop-the-needle program, with selections printed in the WFIU program guide. It wasn't until the early '80s, when listeners were invited to call in their answers, did the current show began to take shape.
Mark Chilla hosted Ether Game from 2013 to 2020, before handing the reins over to current host Christopher Burrus. Chilla, now WFIU's program director and Morning Edition host, says that one of the greatest things about Ether Game was the conducting the research for each show—digging deep in aspects of music and culture that he never knew, and then getting to share all that information on the air.
Burrus, who had previous experience as an Ether Game producer, co-writer, and researcher, began hosting in February 2020. To come up with the topics and themes for each show, Burrus revealed that it's a fairly organic process, and inspiration comes from all sorts of places, like hearing a funny phrase or expression, discovering a particular story about a performer or composer, or finding recognition-worthy events in music history.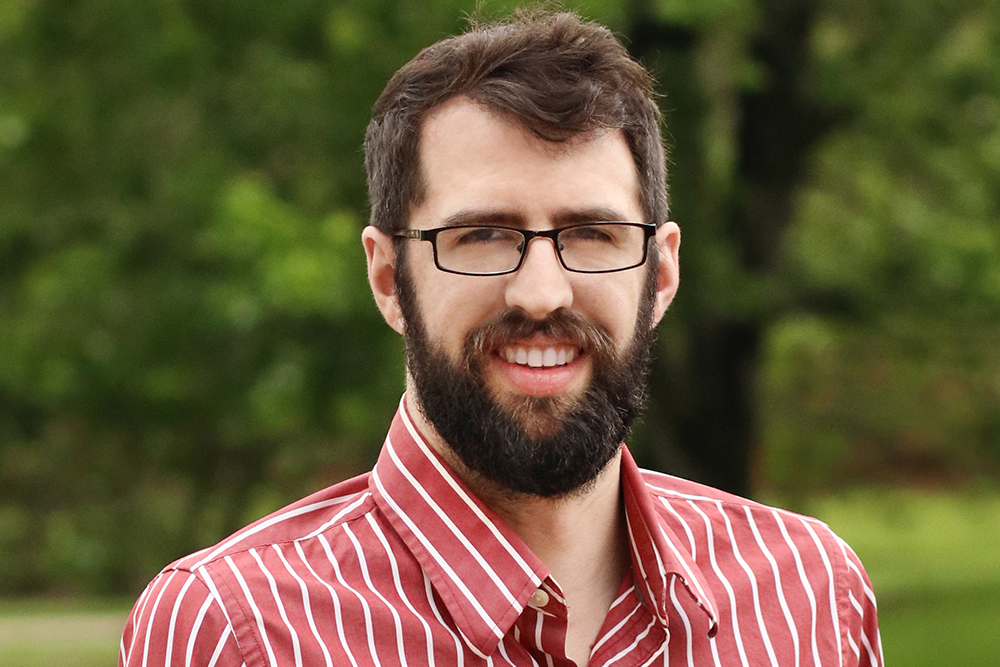 Hosting Ether Game during the pandemic posed new challenges and opportunities. Burrus said that the show had to be stripped down to essential functions to minimize in-studio time at the station for social distancing. This meant putting the companion podcast on hiatus and focusing efforts on keeping the Tuesday night game as close to "normal" as possible. Without the phone bank, live listener participation became a unique issue, yet the solution ended up increasing player participation: a form on the Ether Game website that updates in realtime and allows players to submit responses for each game.
"My hope was that Ether Game would be a refuge for our listeners from any of the anxieties that the pandemic might have been causing," Burrus said. "Daily life was changing for all of us, but good old Ether Game would still be there on Tuesday nights, and most importantly, listeners would still be invited to submit responses to the show and game against other players."
Despite the changes made to keep Ether Game going during the pandemic, the future of the show remains bright. Ether Game's 50th-anniversary show on March 16 will be a special extended broadcast—two hours of quizzing instead of one—and throughout the show there will be messages from listeners and former hosts, writers, and producers. They'll also be a few playlists from Ether Game's original broadcasts from the '70s.
"There's nothing quite like Ether Game anywhere else on the radio, which makes it special," Chilla said. "But I think a show like this can only last for 50 years in a community like south-central Indiana. There are so many brilliant music fans out there in the WFIU listening area (and beyond!), and it's those listeners who kept it going for so long."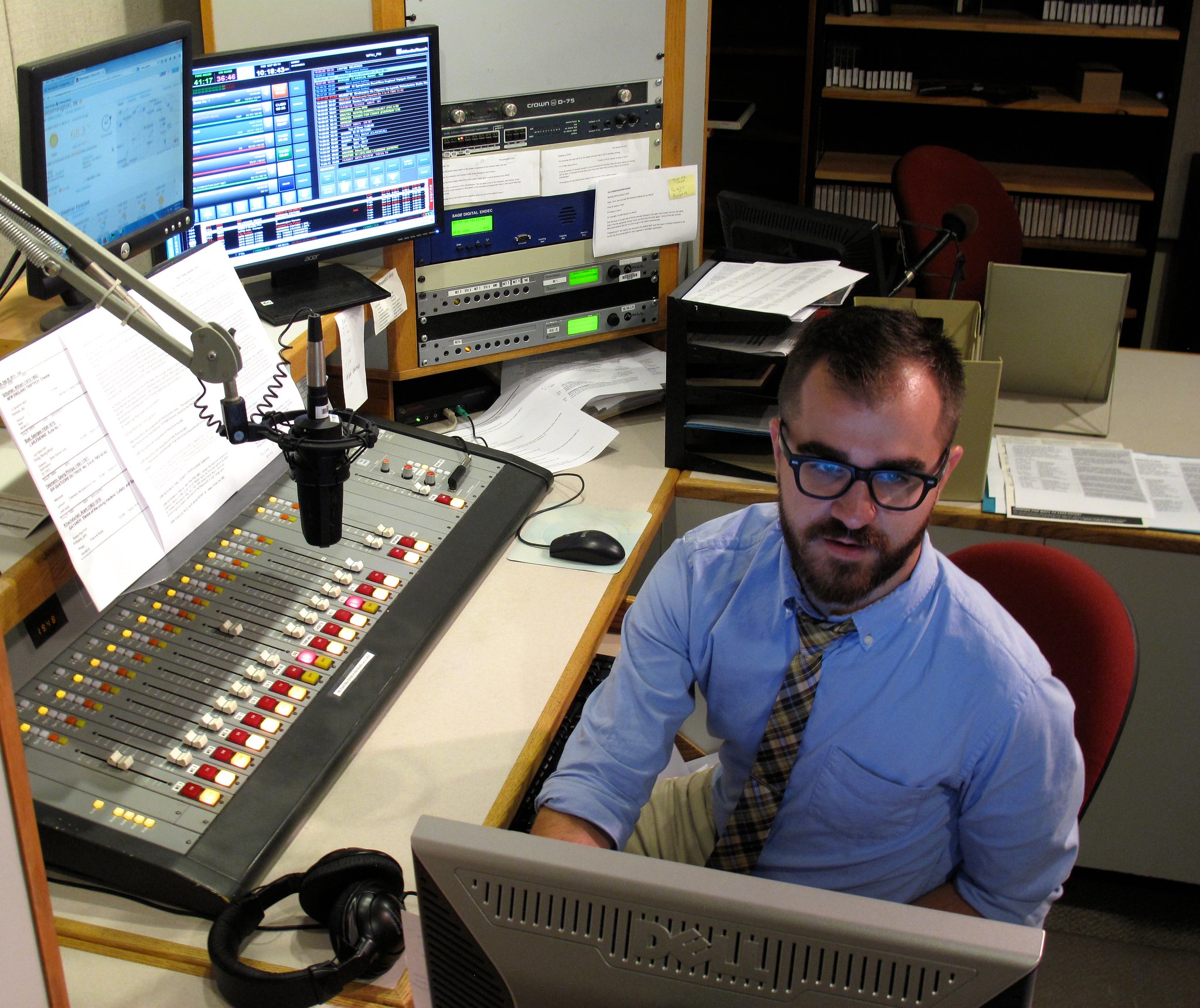 Chilla also credits Ether Game's success to its volunteers. "While Chris and I have been the voices of the show for the past several years, the real people who kept the show going week after week are our phone volunteers: Melanie and Rob Hunter, Arvids Plesovs, Maryann Iaria, Kate Crum, and Trevor Jones."
"Before the pandemic hit, they were the friendly people who you got to talk to when you called in. They are truly the heart and soul of the show and the engine that kept it running for years! They are some of the nicest people you will ever meet, and I'm so grateful I got to spend my Tuesday evening with them for so long," Chilla said.
Ether Game's 50th-anniversary broadcast airs Tuesday, March 16 at 8pm on WFIU. Listeners can submit birthday wishes to be played during the anniversary special on Ether Game's website.